Name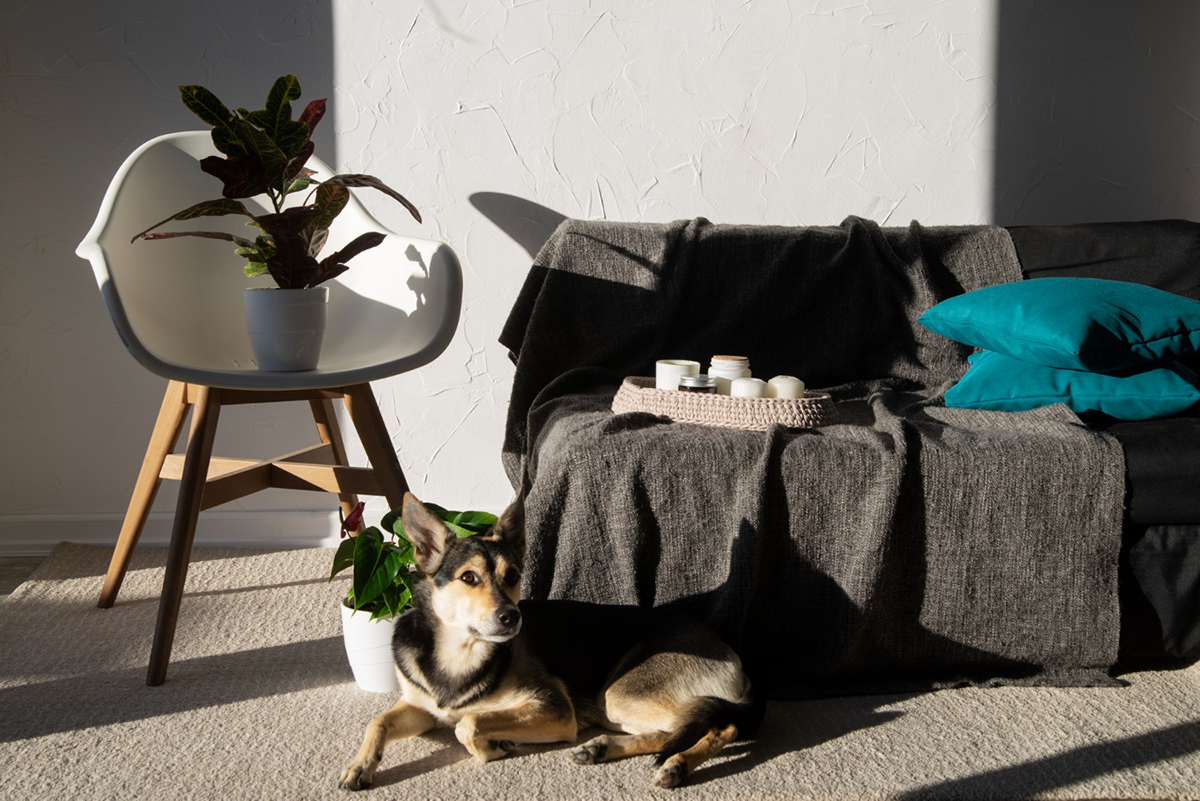 Summer is all about having fun and soaking up the sun. But if you are a pet owner, then the rising temperature can pose a serious threat to your furry friend's health. As the heat rises, the risk of heatstroke, dehydration, and other health issues increase for your pets as well. Especially if you live in an apartment, where it can get hot and stuffy quickly, it's essential to take some extra precautions to keep your pets safe. In this blog post, we will discuss so...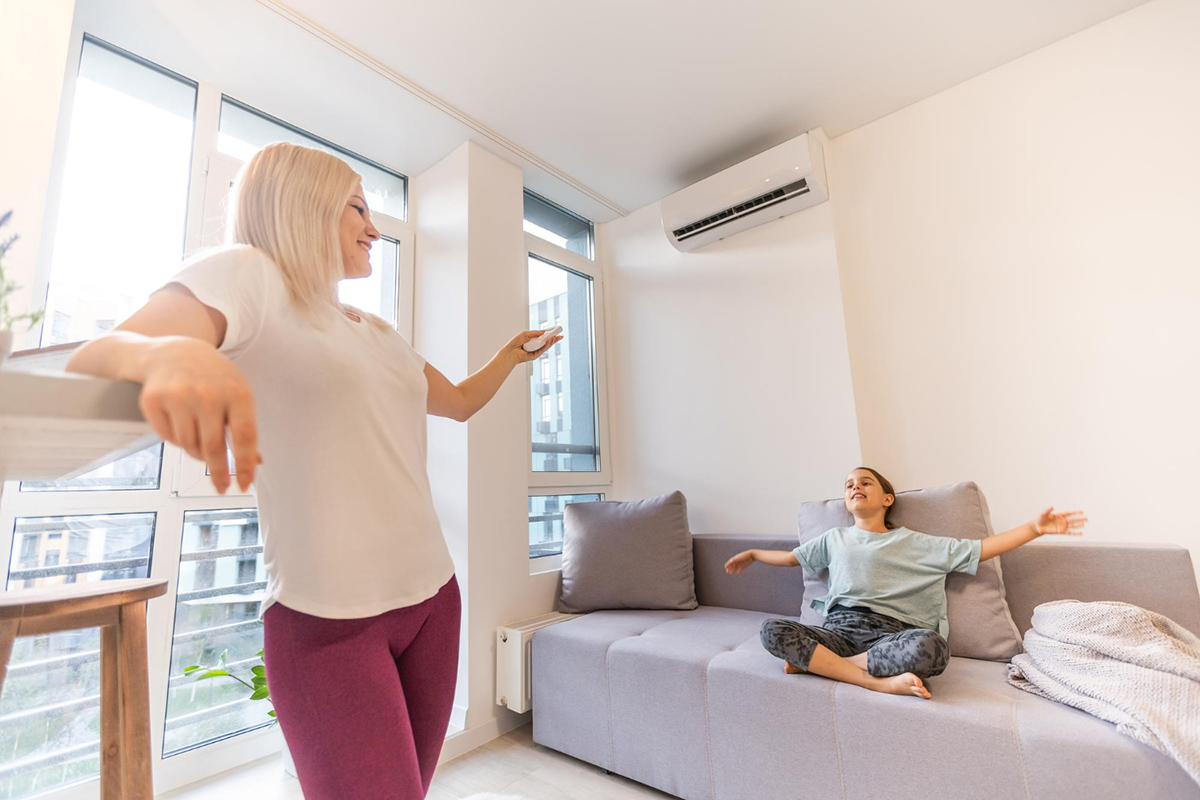 When you live in an apartment, one of the most important features to consider is the kind of air conditioning system you will use. The two most common options are window units or central air conditioning. While window units offer a bit more flexibility, they come with quite a few downsides. In contrast, centralized air conditioning provides better and more uniform cooling throughout the apartment, which can be a significant advantage. In this blog post, we'll take a closer look at...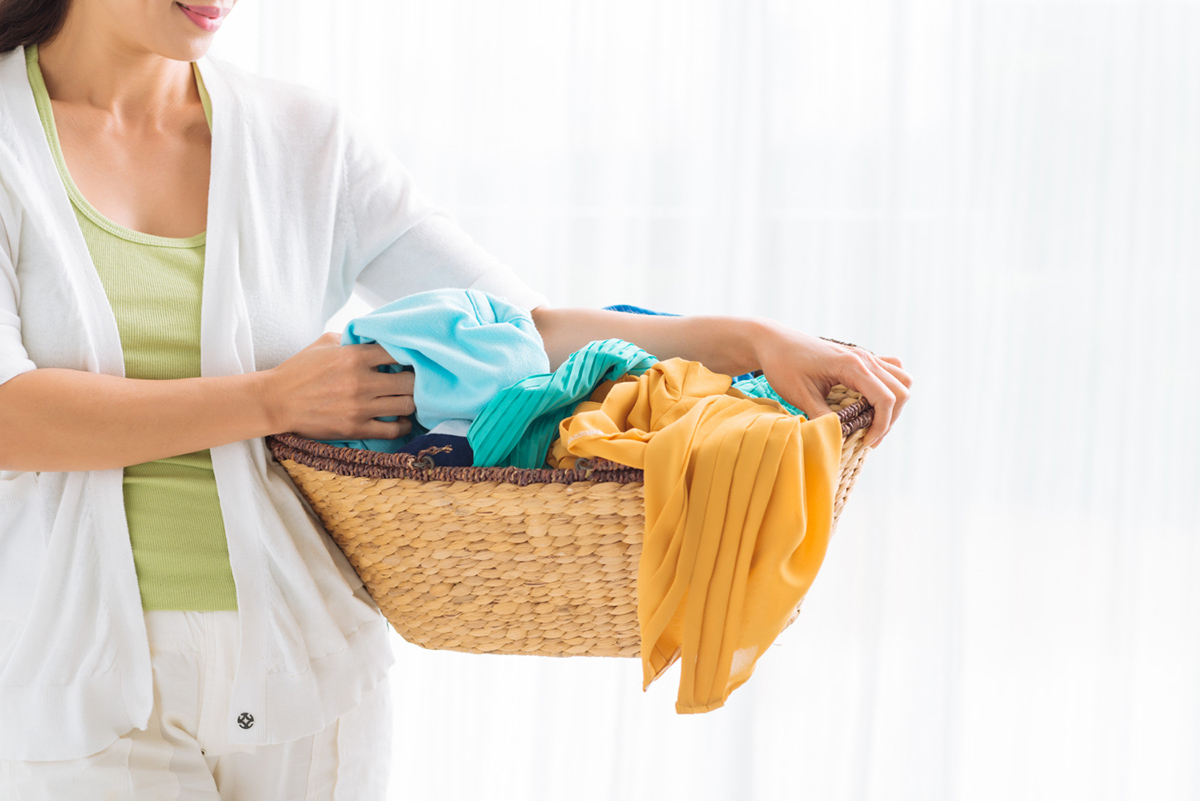 Laundry day can be a daunting task, especially if you have a lot of clothes to wash and dry. The thought of spending hours in front of the washer and dryer can be overwhelming, but it doesn't have to be this way. With a little bit of planning and some easy tricks, you can make laundry day stress-free. In this blog post, we will cover some tips and tricks to help you have a seamless laundry day. Sort Your Laundry The first step to a stress-fre...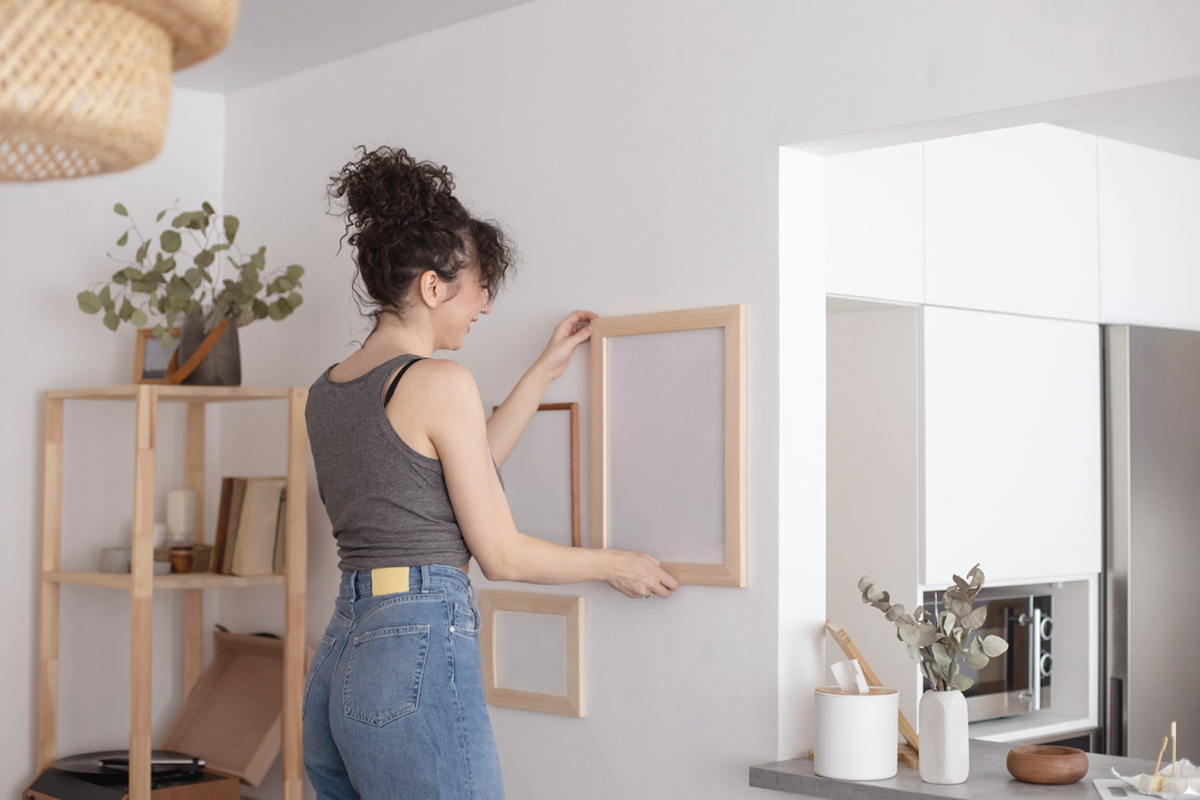 Decorating your apartment is a great way to make it feel more personal and homey, but it's important to keep in mind that the things we choose to decorate with can have an impact on the environment. By choosing eco-friendly options, you can reduce your carbon footprint and still create a beautiful and comfortable space. If you're looking for ways to decorate your apartment in an environmentally conscious way, then this blog post is for you! Choose Sustainabl...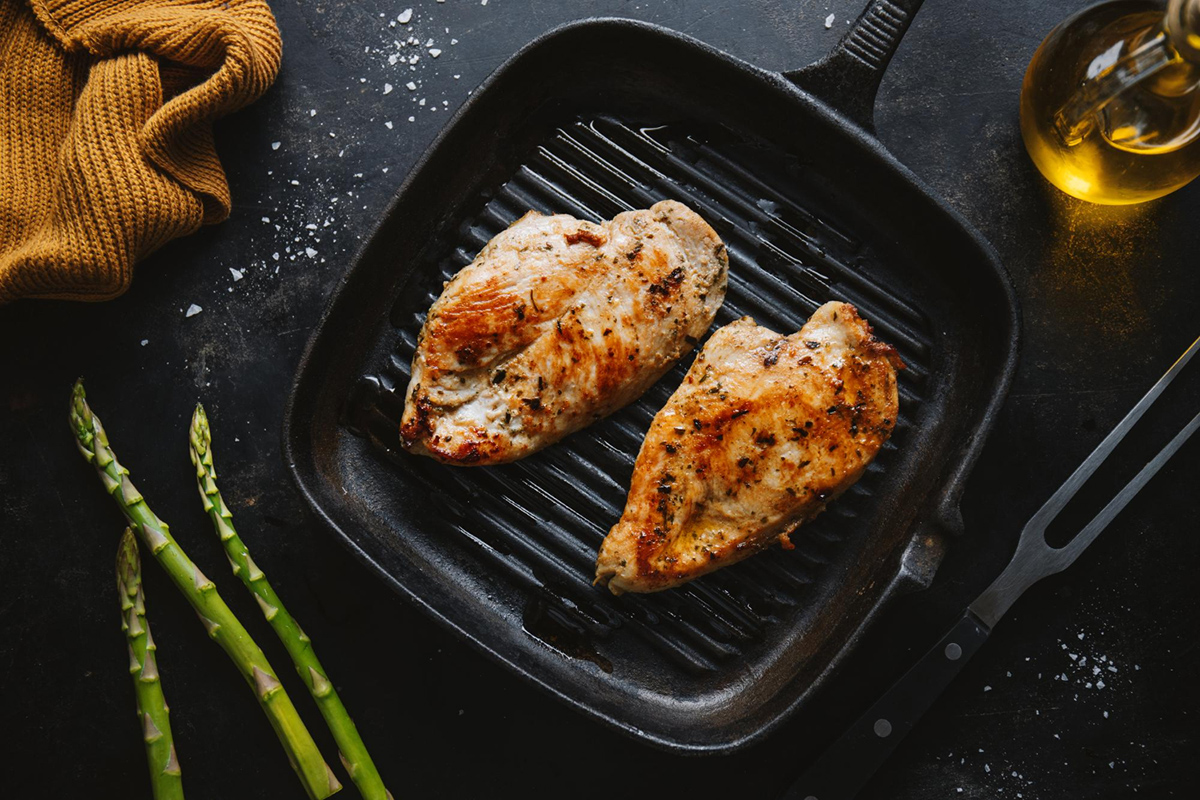 Nothing beats the taste of grilled food but if you live in an apartment or have limited outdoor space, grilling might seem impossible. However, there are several grilling techniques that you can use indoors that are both safe and affordable. In this post, we will take a look at some of the best cheap and safe indoor grilling techniques that you can use to enjoy delicious grilled food from the comfort of your own home, without worrying about the smoke, flames, or exp...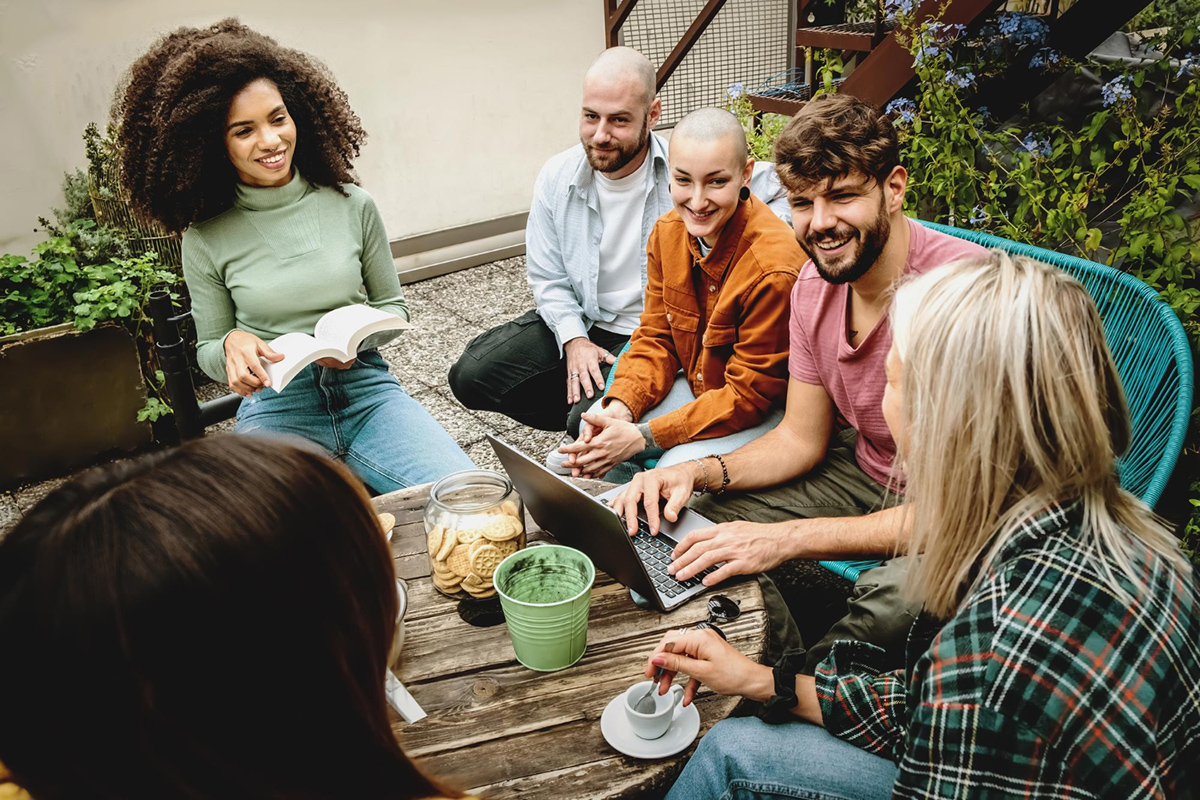 Living in an apartment complex can be a unique experience. Unlike living in a single-family home, apartment living can afford ample opportunities to meet various personalities and lifestyles. But, like any communal dwelling area, there are unspoken social rules that residents should abide by. One of these rules is taking proactive steps to socialize with your neighbors. Building good relationships with your neighbors can not only make your time in the complex more pleasant bu...
Many of us are unaware of the harmful pollutants that we breathe inside our homes or offices. Dangerous health effects of these pollutants are a serious concern. However, the good news is, we can easily combat this problem with indoor plants! Yes, you read that right. Several houseplants are natural air purifiers. They can help you get rid of indoor air pollutants and make your home or office a healthy place to live and work. So, here are some of the best indoor plants that can help y...
Living on your own, especially for the first time, can be intimidating. It's an entirely different experience when you have to share a living space with a stranger or even a friend. Being a good roommate is essential to make the living arrangement smooth and enjoyable. Being responsible and considerate will help you establish a harmonious living environment. Here are some tips on how to be a good roommate: Communicate regularly Communication...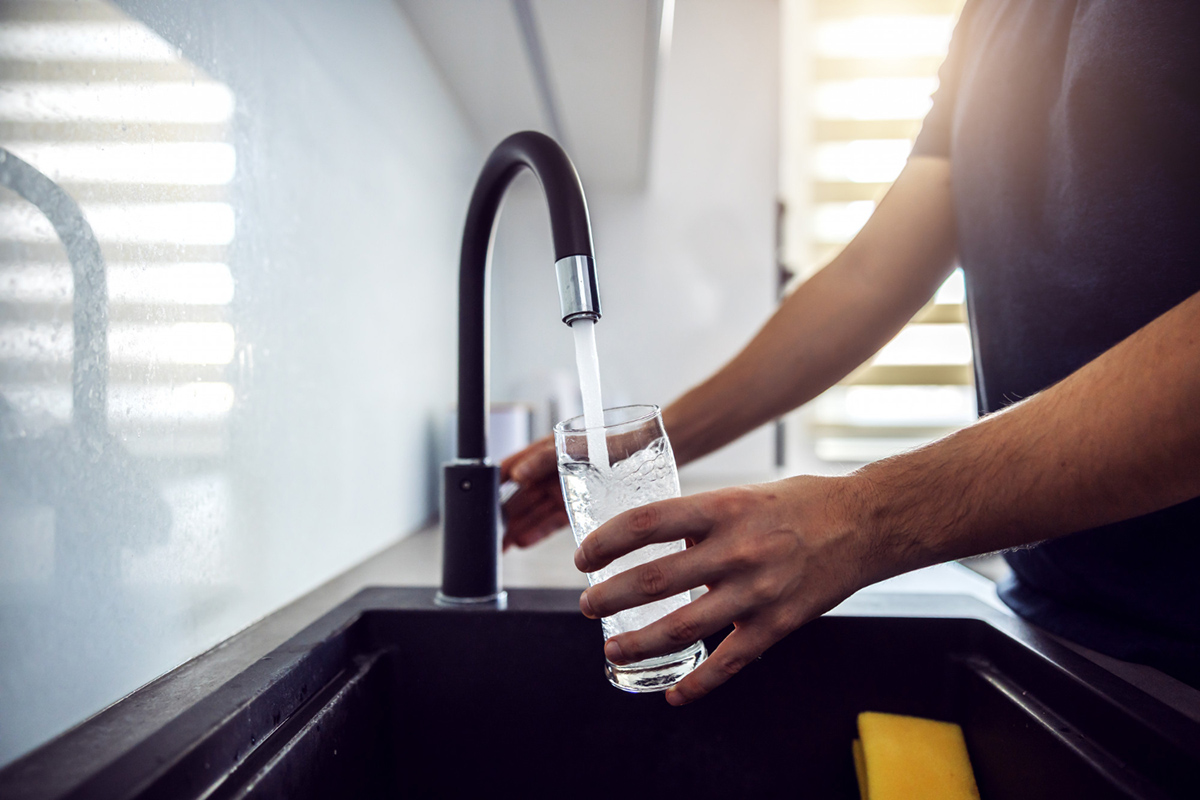 Water is a precious resource that we often take for granted. However, with the current state of environmental concerns, it is more important than ever to conserve water. Not only does this help the planet, but it can also save you money on your water bill. In this blog post, we will share several tips for cutting back on water consumption in your home. Fix Leaks A leaky faucet can waste up to 20 gallons of water per day. That's a lot of water...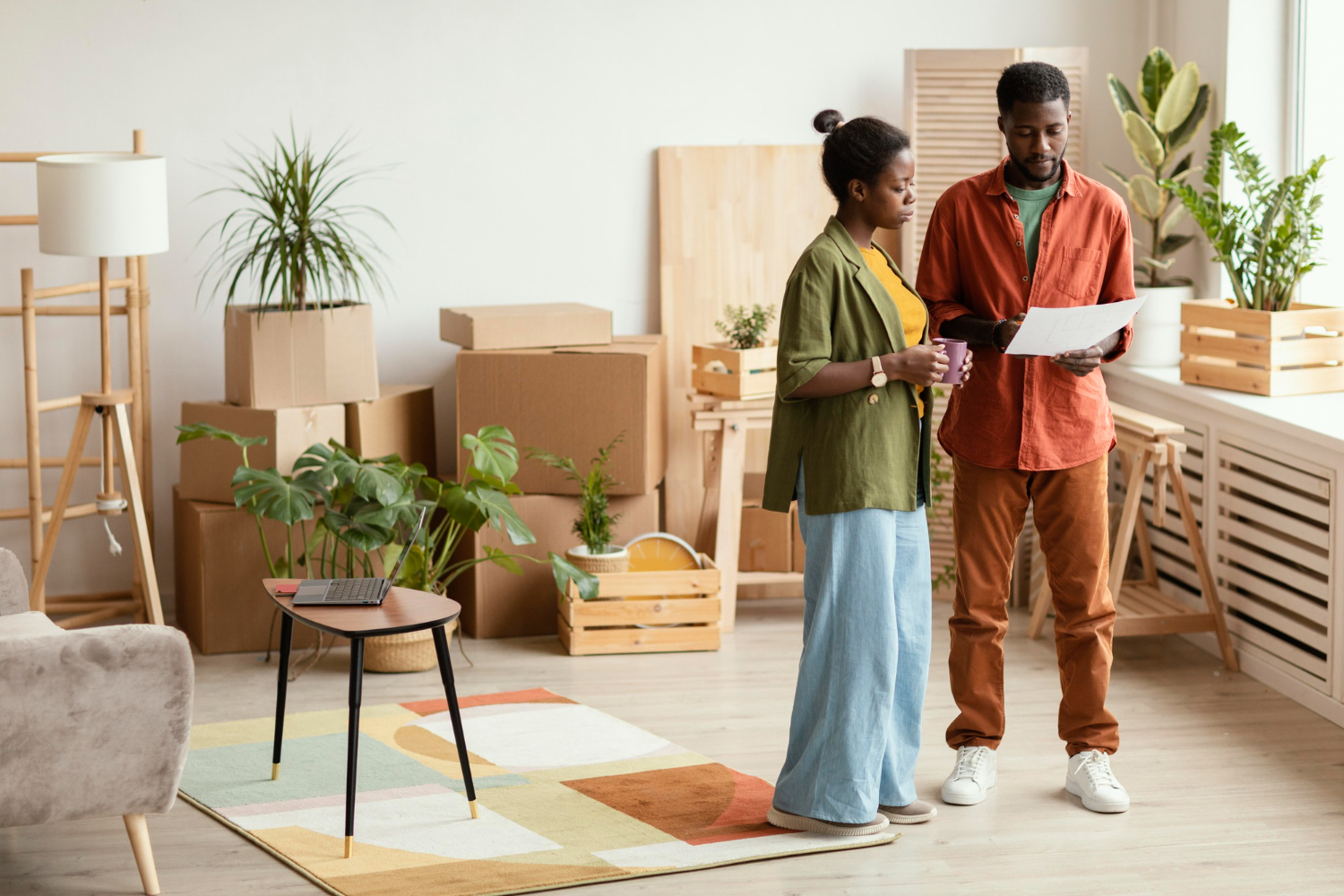 Moving out of your parent's house or college dorm is an exciting time. You're finally on your own and getting your first apartment! Whether you're moving to a new city or staying close to home, it's important to stay organized and prepared. After all, moving can be stressful, especially when you're doing it for the first time. That's why we've put together a checklist of everything you need to know before moving into your first apartment. ...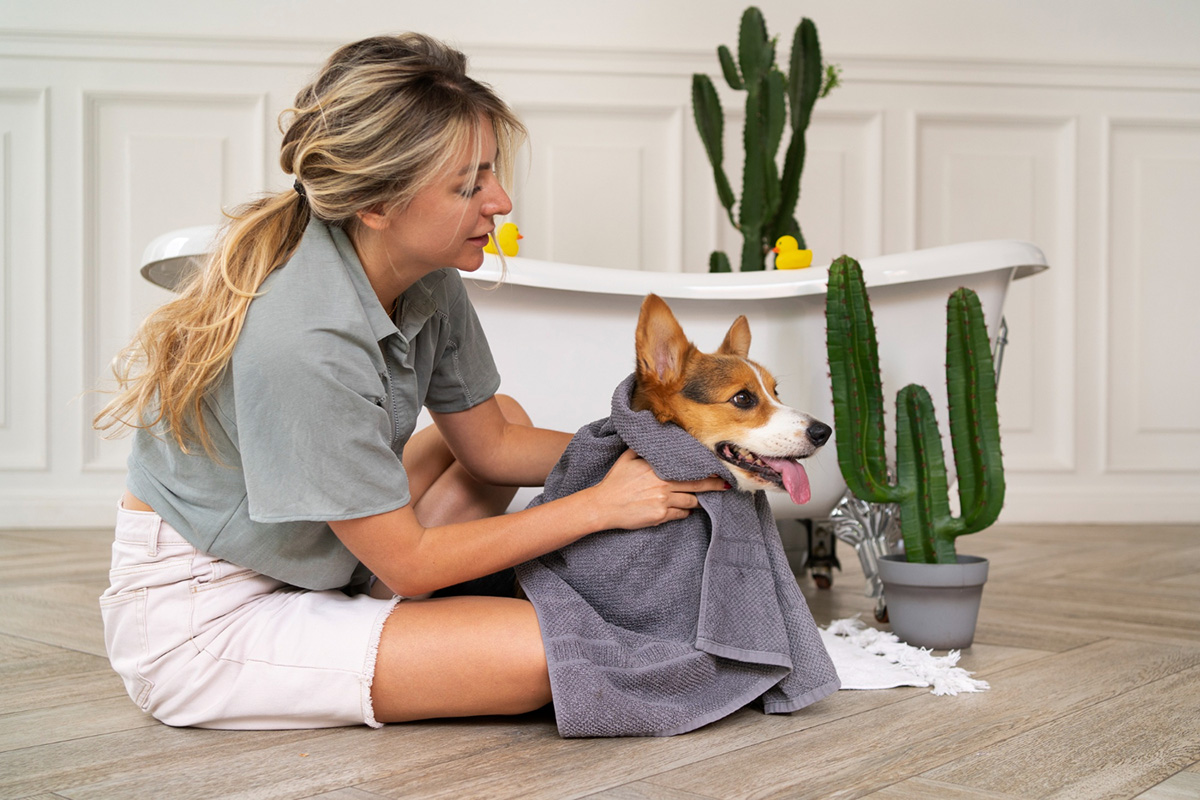 Dogs are amazing creatures, and we all love them, but what we do not love is when their hair and odor take over our homes. If you have a dog, then you should know that regularly grooming them is essential to maintain a clean living space. Grooming your pet is not only about making them look pretty but also about their overall health and wellbeing. In this blog, we will discuss some reasons why you should regularly groom your dog to keep your space clean. ...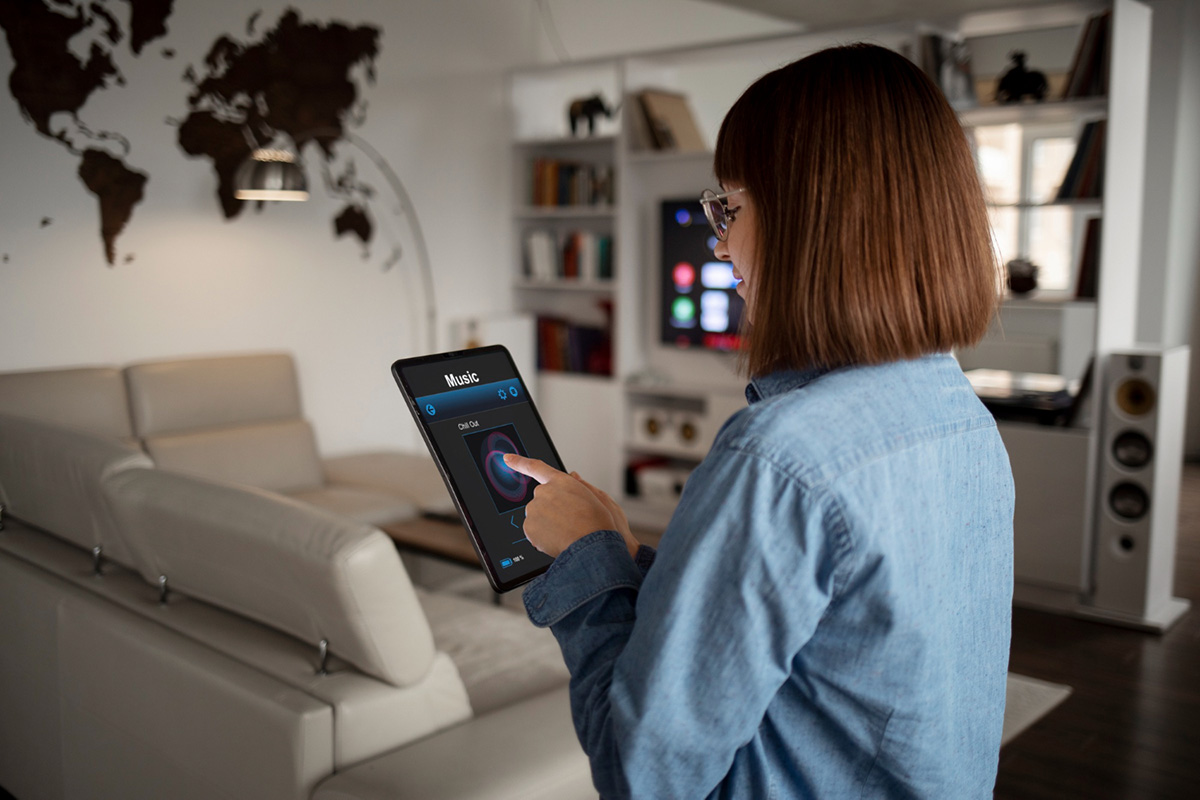 Technological advancements have brought a lot of changes to our daily lives, and one of the most significant is home automation. Home automation systems allow you to control various devices and appliances in your home, such as lighting, heating and cooling systems, home security, and entertainment devices. With a simple tap on a tablet or smartphone, you can start your coffee maker, adjust the temperature, or unlock your doors. If you are considering installing a home automat...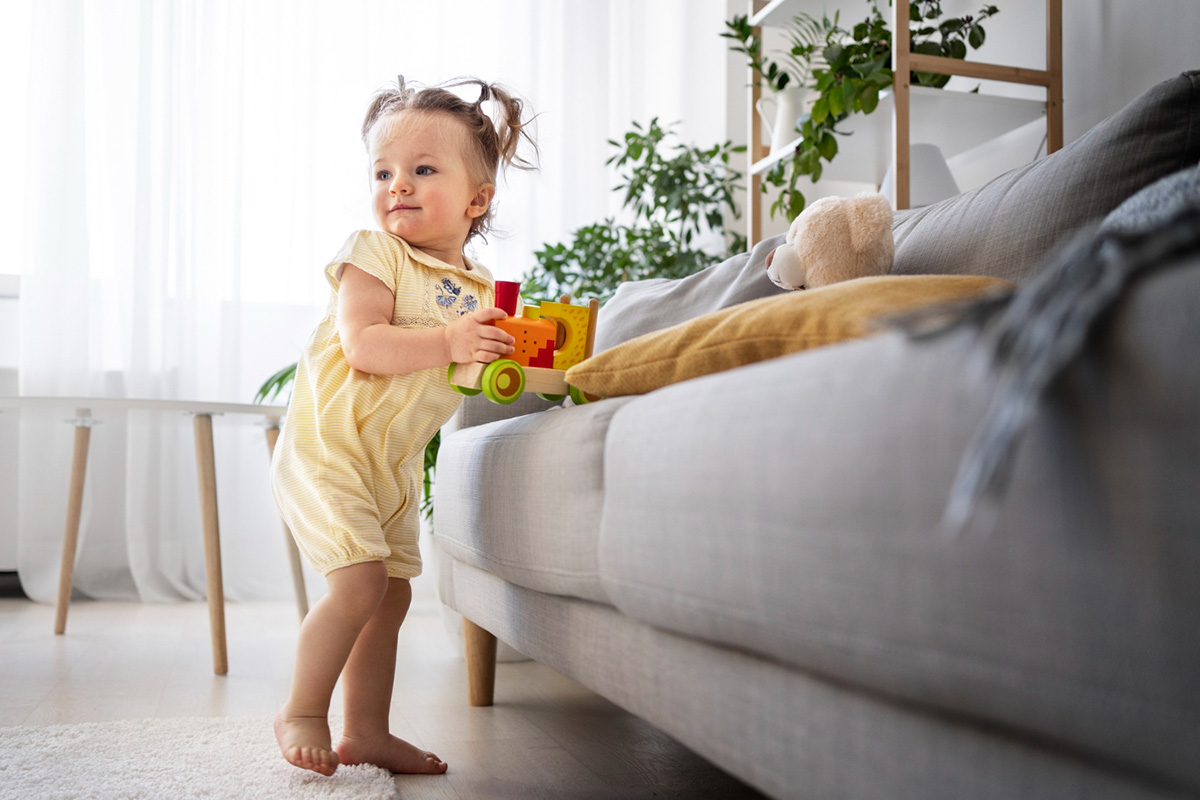 Welcoming a new addition to your family is one of the greatest joys of life. However, with this new bundle of joy comes the responsibility of providing a safe and secure environment for them to grow and thrive. As a new parent, babyproofing your home becomes your top priority. If you are currently renting an apartment in Wilmington, NC and looking to babyproof space, you might be wondering where to start. In this blog post, we will provide you with five tips on how to babypro...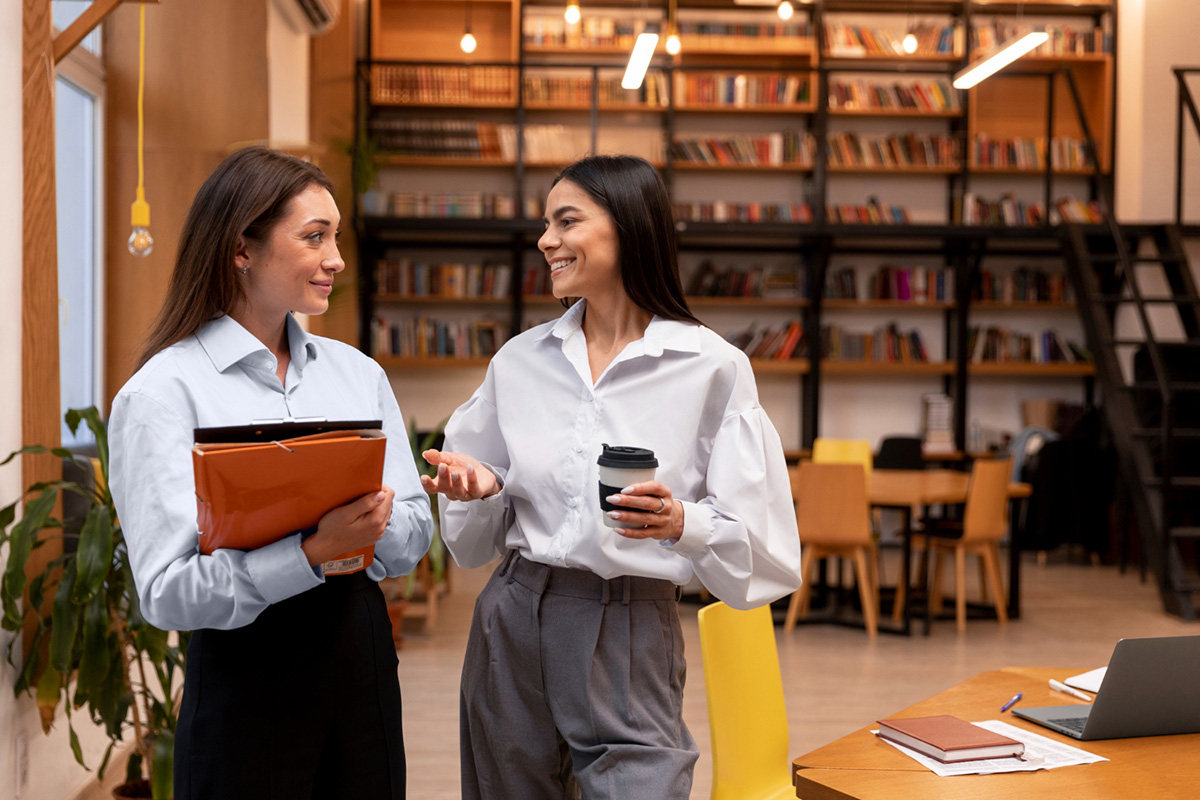 Moving to a new city can be both exciting and daunting. While the prospect of a new adventure is thrilling, the thought of starting anew and making friends can be scary. Whether you're a young professional, a recent graduate, or a retiree, it's natural to seek connections and relationships in your new community. In this blog post, we'll guide you through some practical tips on how to make friends in a new city. Explore Your New Surroundings On...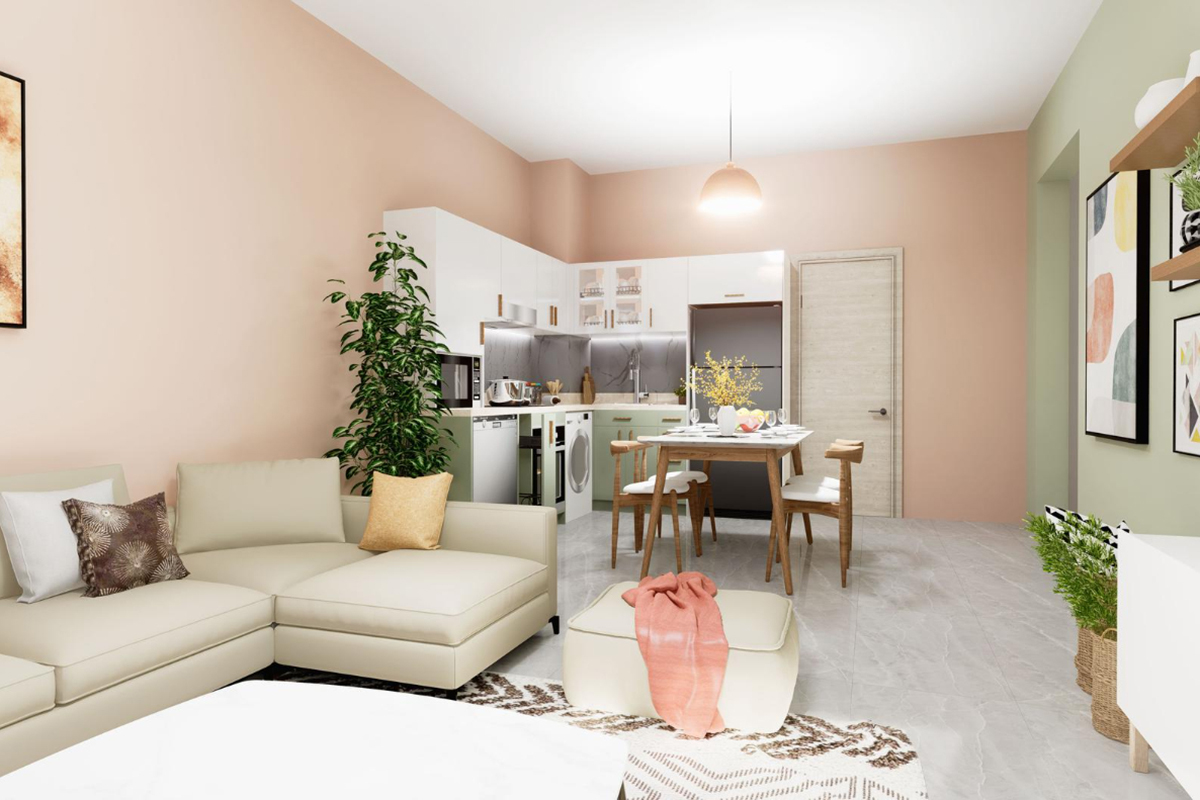 Living in a studio apartment can be a challenge for many people. It can be difficult to fit everything into one space and create a comfortable and functional living area. However, with a little creativity and some smart design choices, it is possible to create separate rooms in a studio apartment. In this blog post, we will discuss some tips and tricks for creating rooms in your studio apartment so that you can maximize your living space and enjoy your apartment to the fulles...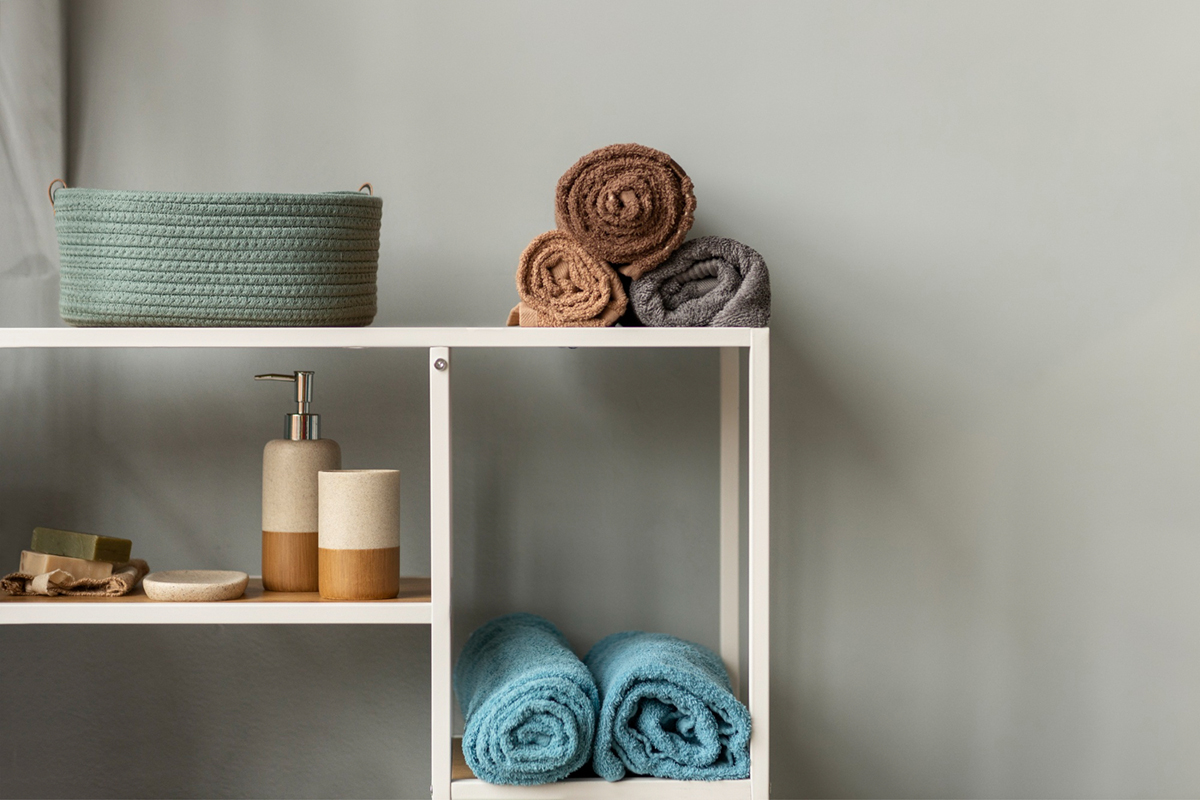 A cluttered bathroom can be the least favorite place in your apartment. It can add stress and frustration to your daily routine. It's no secret that organizing your bathroom can help streamline your morning routine, make it easier to find what you need, and even create a relaxing atmosphere. Here are 5 genius bathroom organization ideas that can help you get started. Baskets and Bins One of the easiest ways to organize your bathroom ...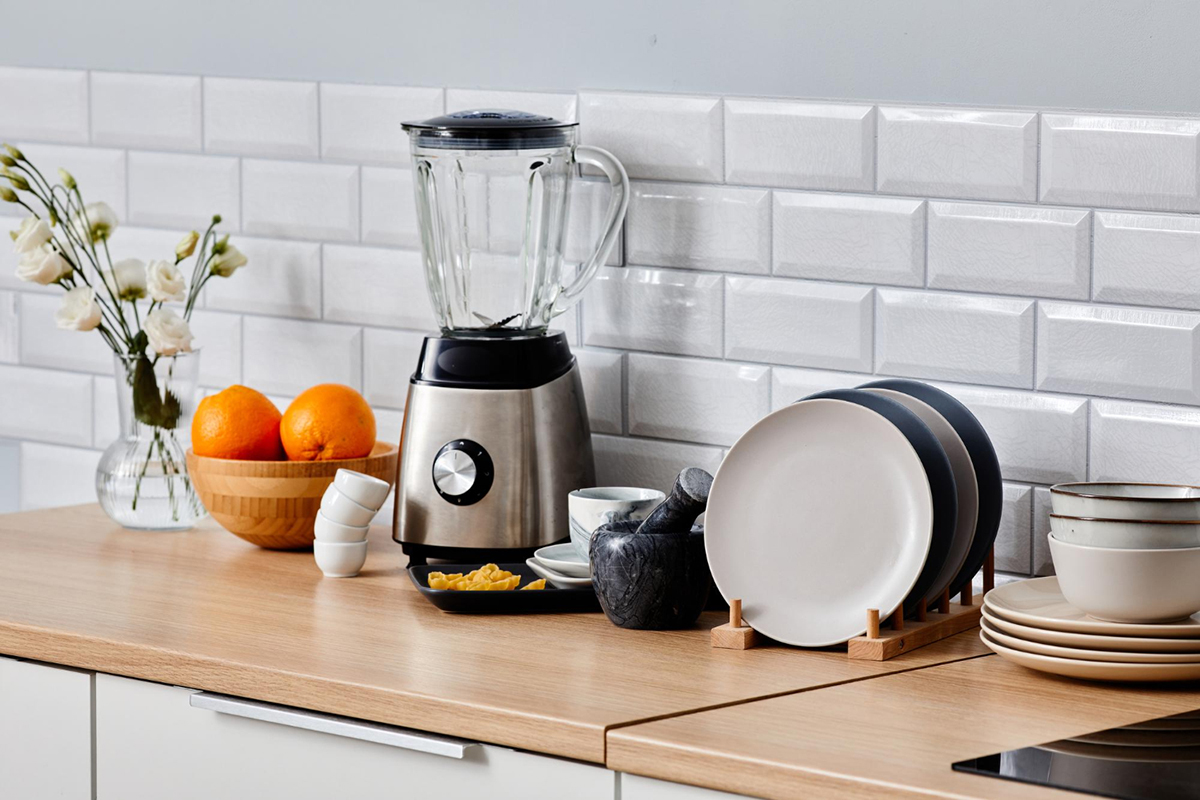 Have a small kitchen? Looking for ways to maximize your kitchen space? With the right space-saving kitchen appliances, you can still enjoy cooking and baking even if you have limited counter and storage space. In today's blog, we'll share with you the must-have space-saving kitchen appliances that can help you make the most of your small apartment kitchen. From compact appliances to all-in-one tools, we've got you covered. Compact Refri...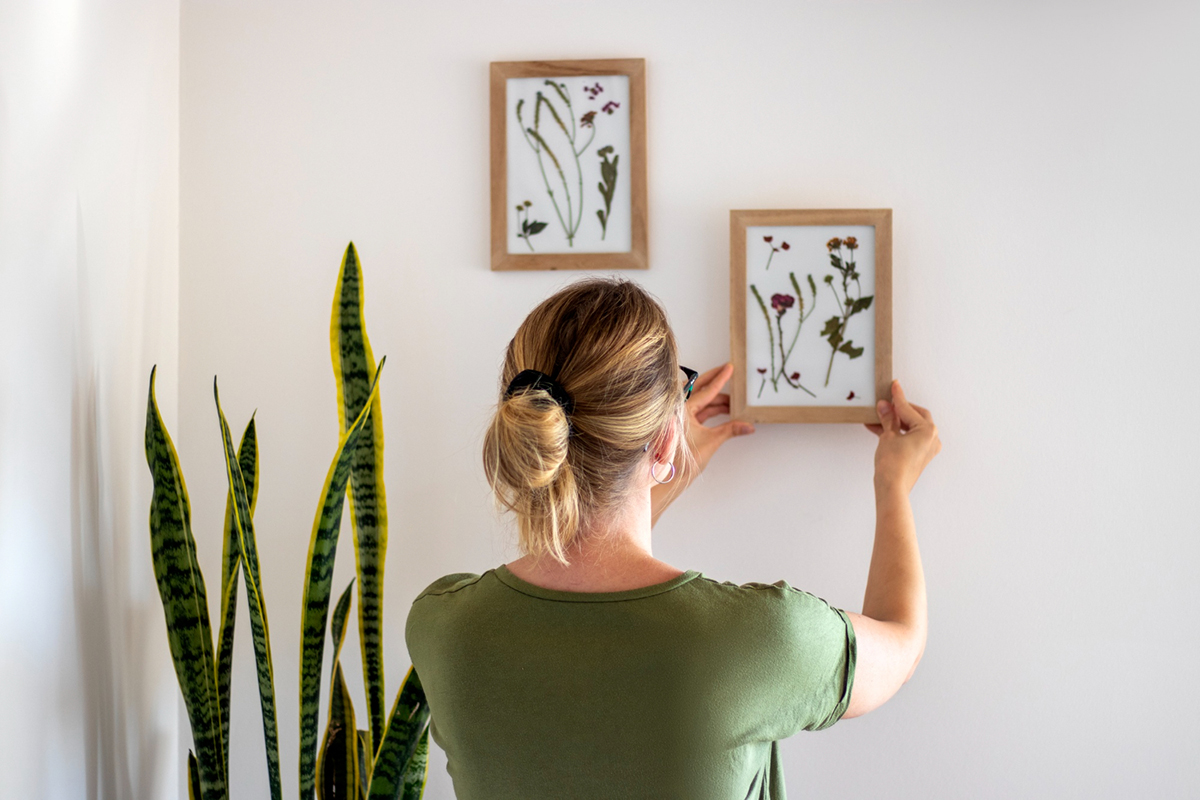 Your walls are blank canvases waiting to be transformed into works of art. One way to make a statement in your home is by creating a gallery wall. A gallery wall is a curated display of artwork, photographs, and other decorative items that are hung in a cohesive and intentional way. It's a great way to showcase your personality and style while also adding warmth and personality to your space. In this blog post, we'll share tips on how to design a stunning gallery wall that wil...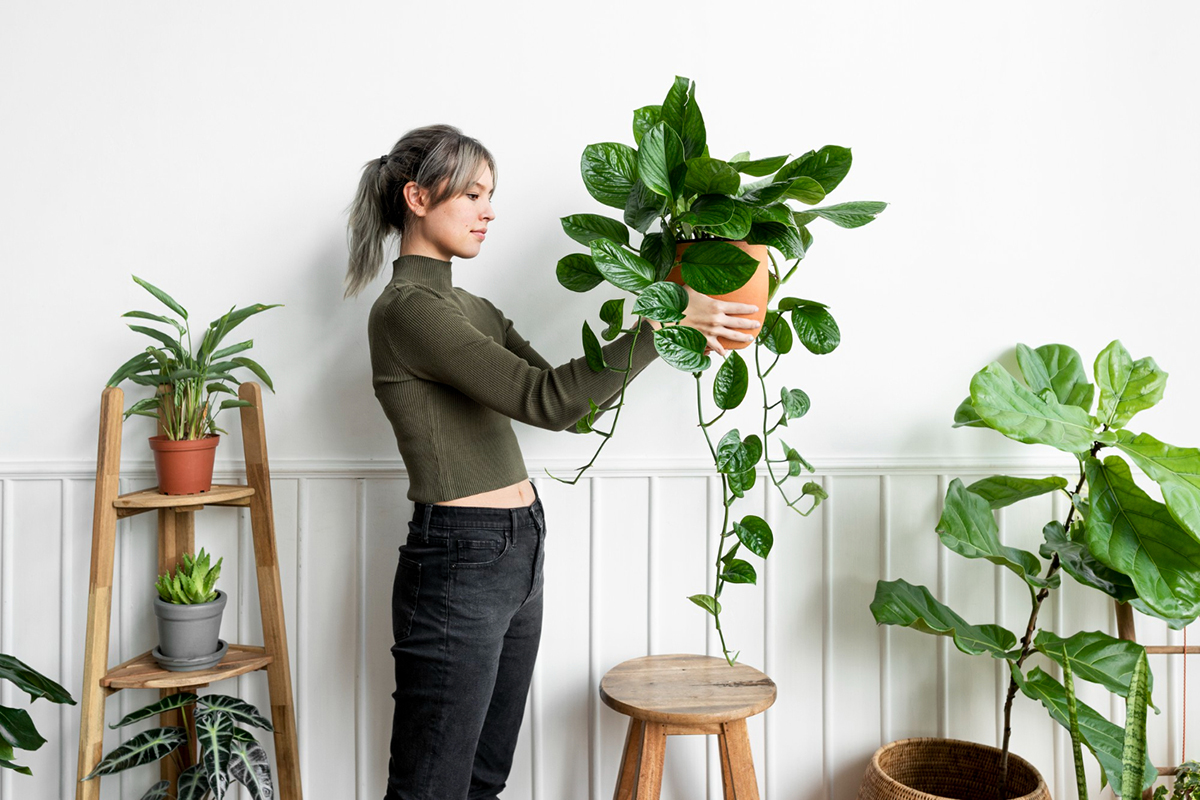 If you're looking to spruce up your living space, air plants may be the answer to your prayers. These low-maintenance, aesthetically pleasing plants can add color and pop to any room, while also improving air quality. Whether you have a green thumb or not, air plants are easy to care for and can be displayed in a variety of creative ways. Read on to discover how you can decorate your space with air plants. Choose a Display Method The...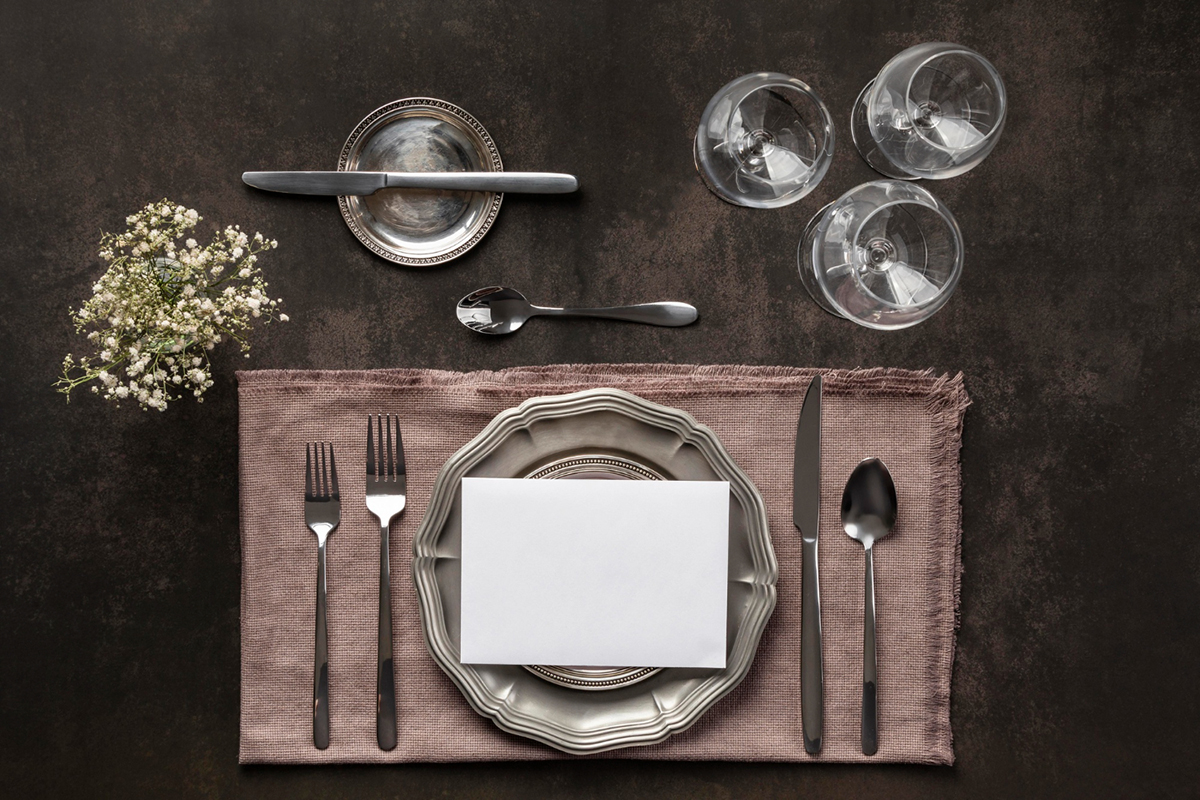 Setting a table may seem like a simple task, but if you've ever had to host a fancy dinner party or even a casual get-together, you know that it can actually be quite intimidating. From choosing the right tableware to placing everything correctly, there are a number of factors to consider when it comes to setting the perfect table. But fear not, because in this blog post, we'll be sharing with you a step-by-step guide on how to set a table that will impress even t...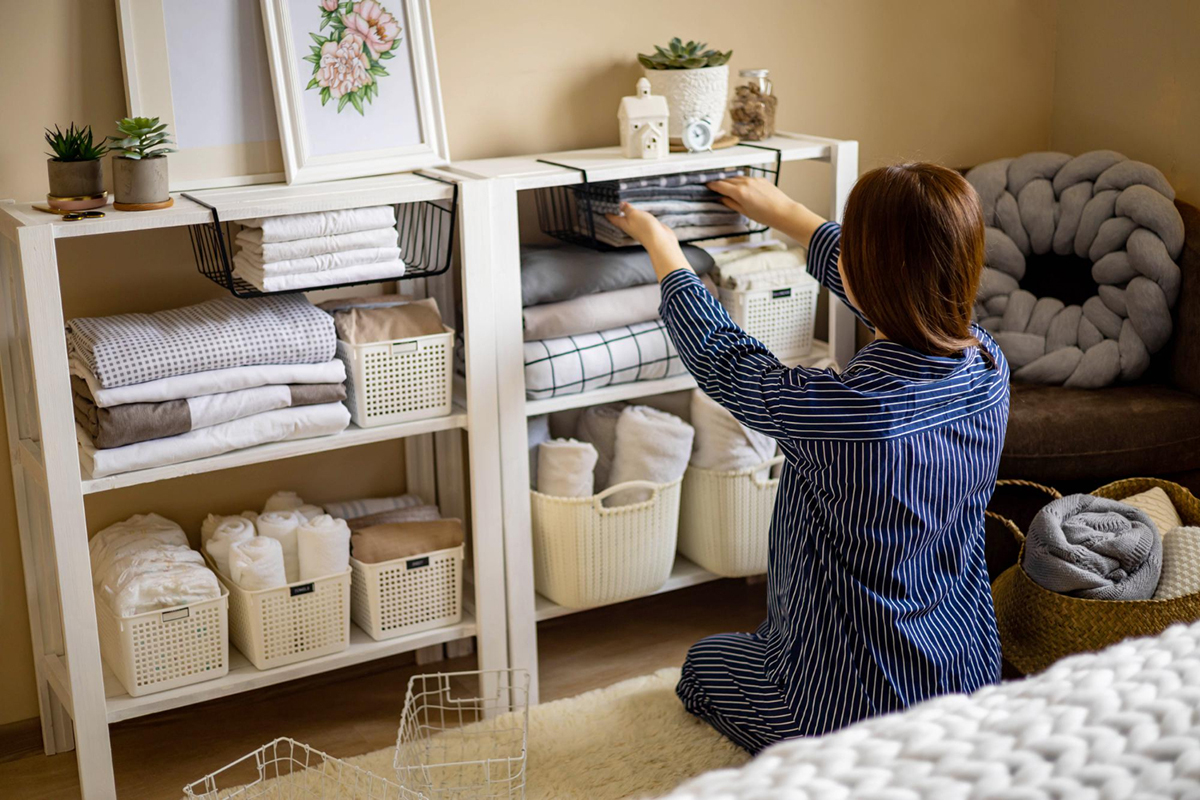 Keeping your home organized can be overwhelming at times, especially if you have limited space. However, with the right storage solutions, keeping clutter at bay can be quite simple. In this blog post, we will provide you with some unique storage ideas that not only help you to store your possessions but also add style and personality to your home. Storage Beneath the Stairs Don't let the space beneath your stairs go to waste. You ...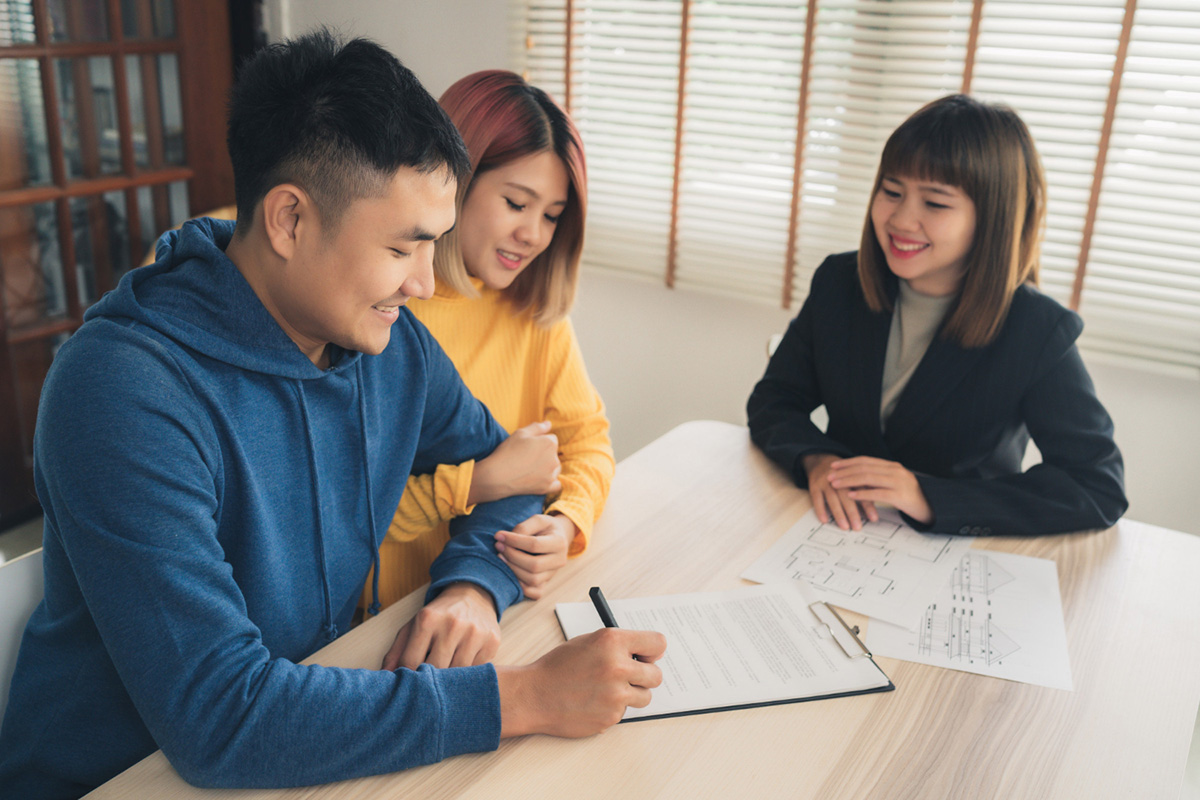 As a renter, it's important to know your rights. When you rent an apartment, you have certain legal protections and obligations that must be honored by both parties. Unfortunately, not all landlords are aware of the law or adhere to their obligations. But knowledge is power—and understanding your rights can help protect you in the long run. Let's take a look at some of the key points to know when it comes to renters rights. Security Deposits...
If you're looking to spruce up your apartment or rental space, plants are a great way to add color and life to any room. However, if you don't have much of a green thumb (or even if you do!), it can be difficult to find plants that are low maintenance enough for busy apartment living. Never fear! We've compiled a list of houseplants that are almost impossible to kill, no matter how hard you try. Snake Plant (Sansevieria) The Snake Pla...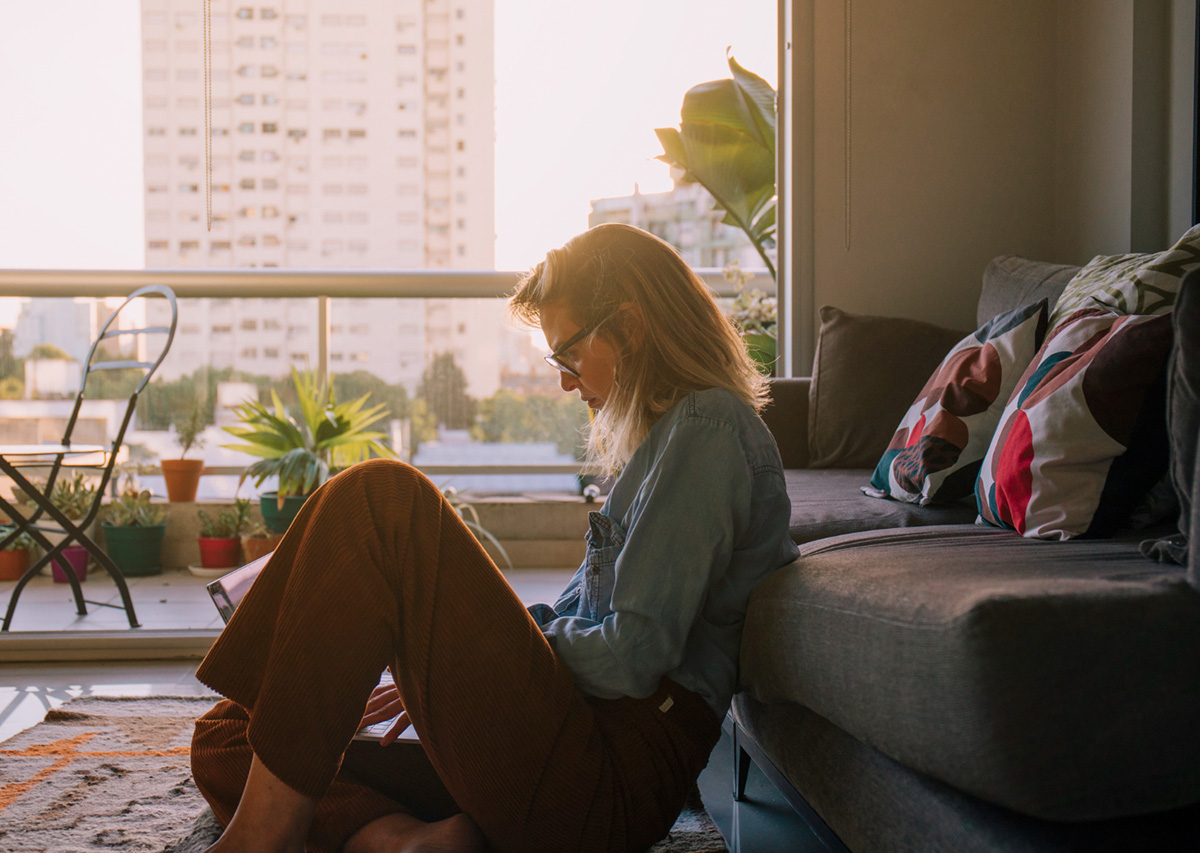 Renting your own apartment can be an empowering experience for single women. You finally have space to call your own and the freedom to come and go as you please. However, living alone can also leave you feeling isolated or vulnerable. Here are a few safety tips that will help keep you safe and secure while living in your new apartment. Have Your Security System Installed Professionally Having a security system installed is one of the best ways t...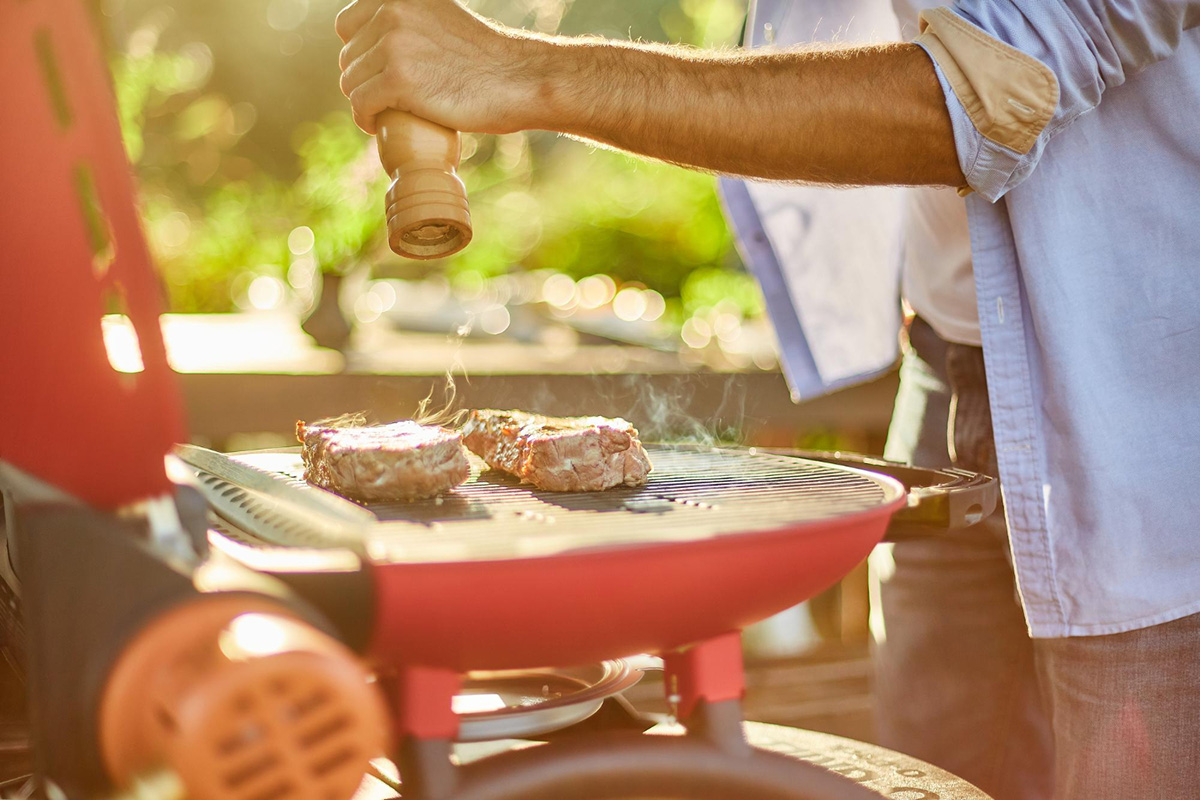 Summertime is officially here and that means it is time to get grilling! But if you are a resident of an apartment complex, such as Oasis at Riverlights in Wilmington, NC, there are some extra safety considerations you should take into account when firing up the grill. Let's take a look at the do's and don'ts of grilling in your apartment. Do Follow Local Laws and Regulations Before you even start planning your cookout, make sure ...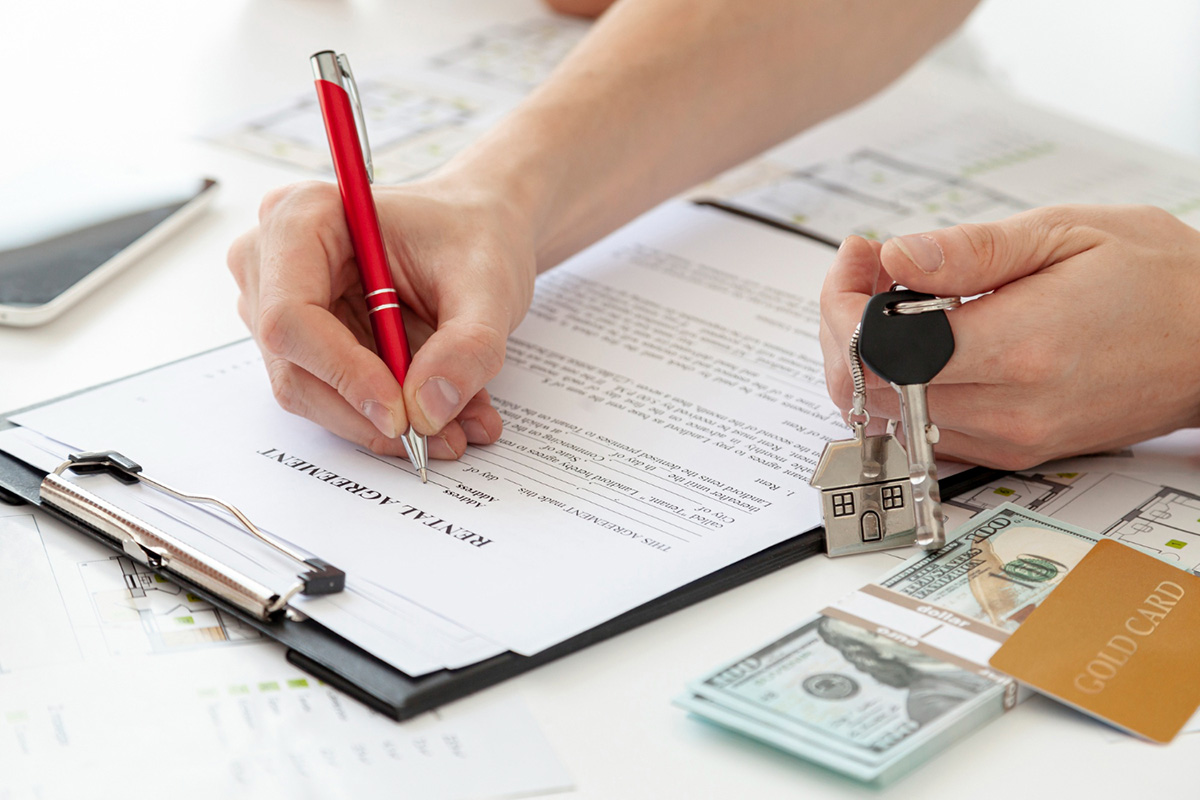 Are you looking for an apartment in Wilmington, NC? If so, it's important to understand the different apartment lease terms available so that you can choose the best option for your needs. At Oasis at Riverlights, we want to make sure our customers get the most out of their rental experience and have put together this guide to help you make an informed decision when selecting an apartment lease term. Types of Apartment Lease Terms Available ...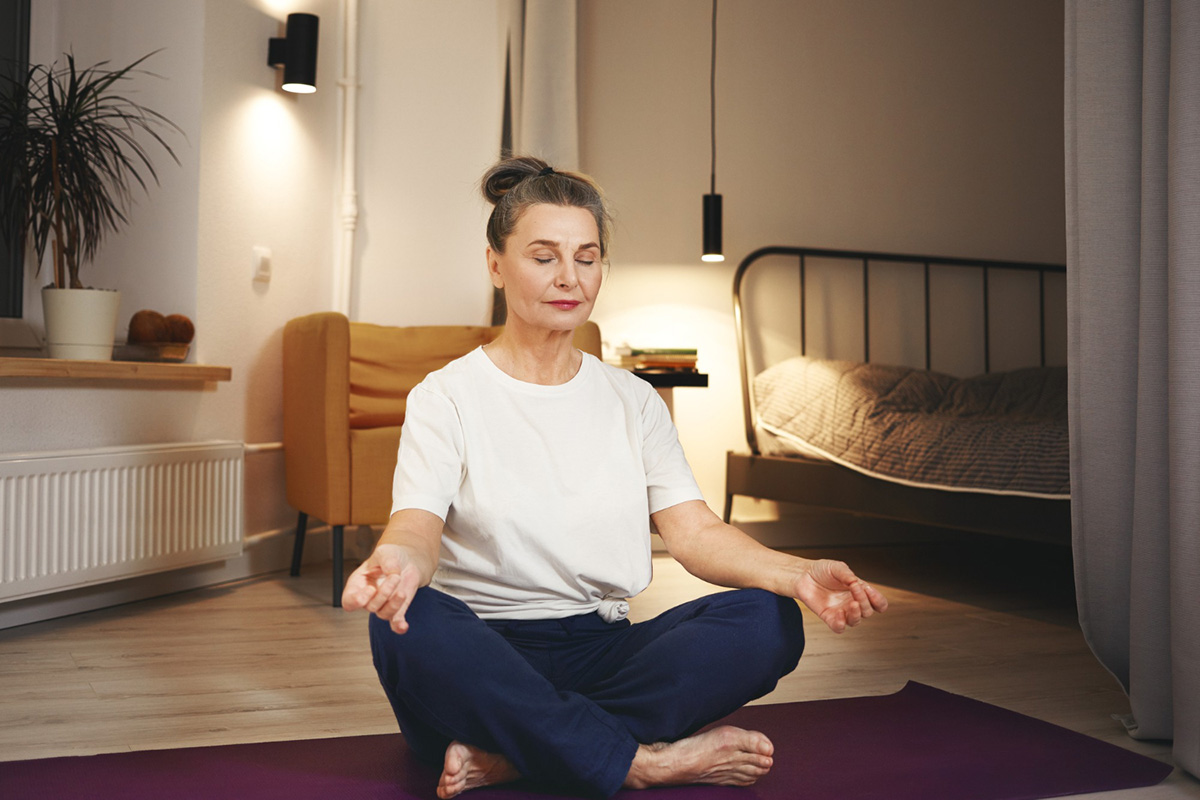 If you're looking for apartments for rent in Wilmington, NC, you may be searching for more than just a place to sleep and store your belongings. You may want an apartment that can also double as a peaceful meditation space. After all, finding a moment of peace and tranquility is especially important during times of stress and uncertainty. Fortunately, it's not difficult to create the perfect atmosphere if you have the right tips! Declutter ...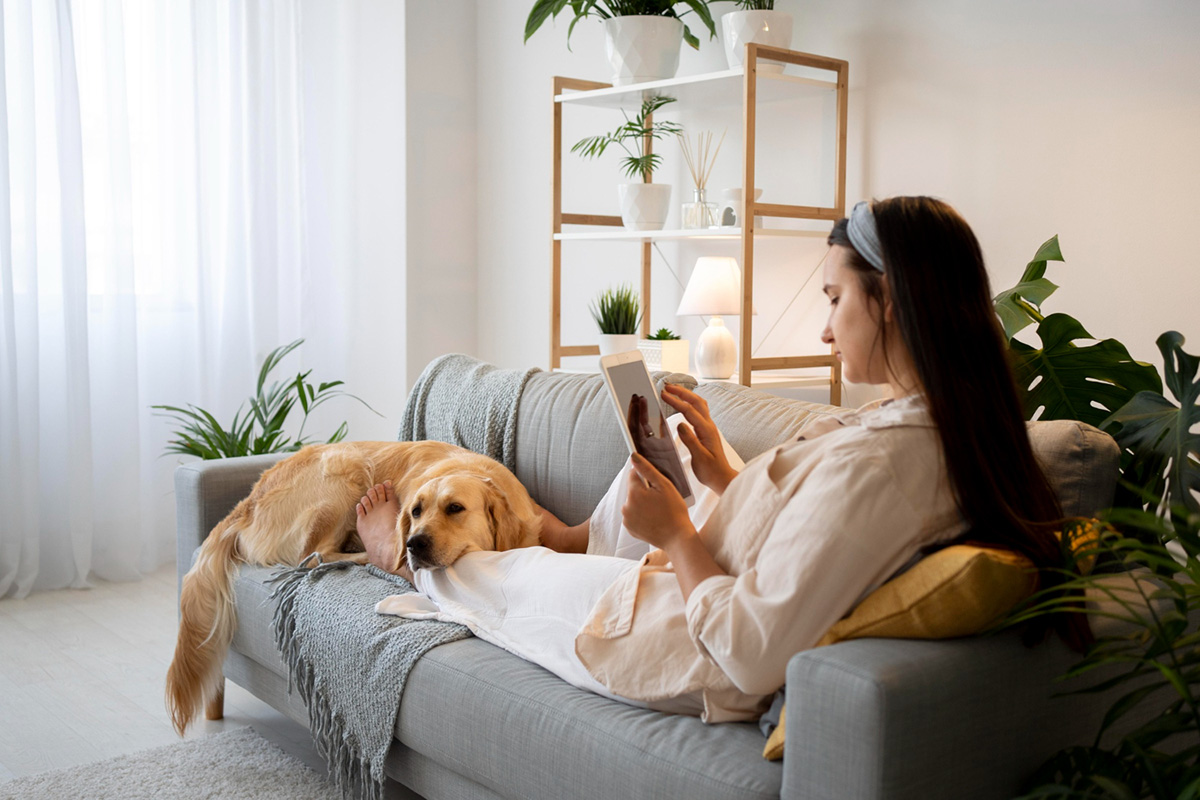 If you're in the market for an apartment that will accommodate both you and your pet, there are some essential features to look for. You want to make sure your pet is as comfortable and safe as possible, so it's important to be aware of what a good pet-friendly apartment should have. Here are some of the most important features to consider when searching for pet-friendly apartments. A Welcoming Community It's important to find a...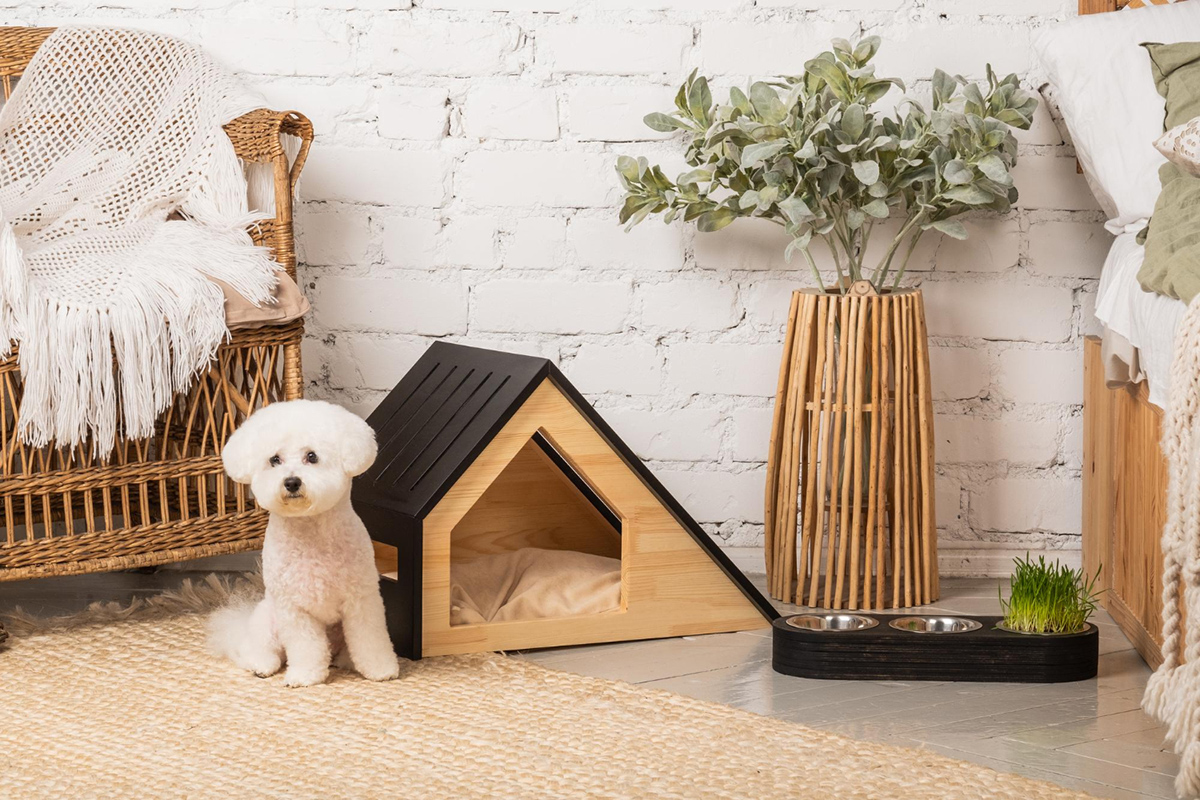 If you're a renter living in Wilmington, NC with a pet, you may be considering pet liability insurance. Pet liability insurance is important for any renter and can help protect you from unexpected costs or damages that your furry friend might cause. Here we will discuss why pet liability insurance is essential for renters in Wilmington, NC and what type of coverage it offers. What Does Pet Liability Insurance Cover? Pet liability insurance ...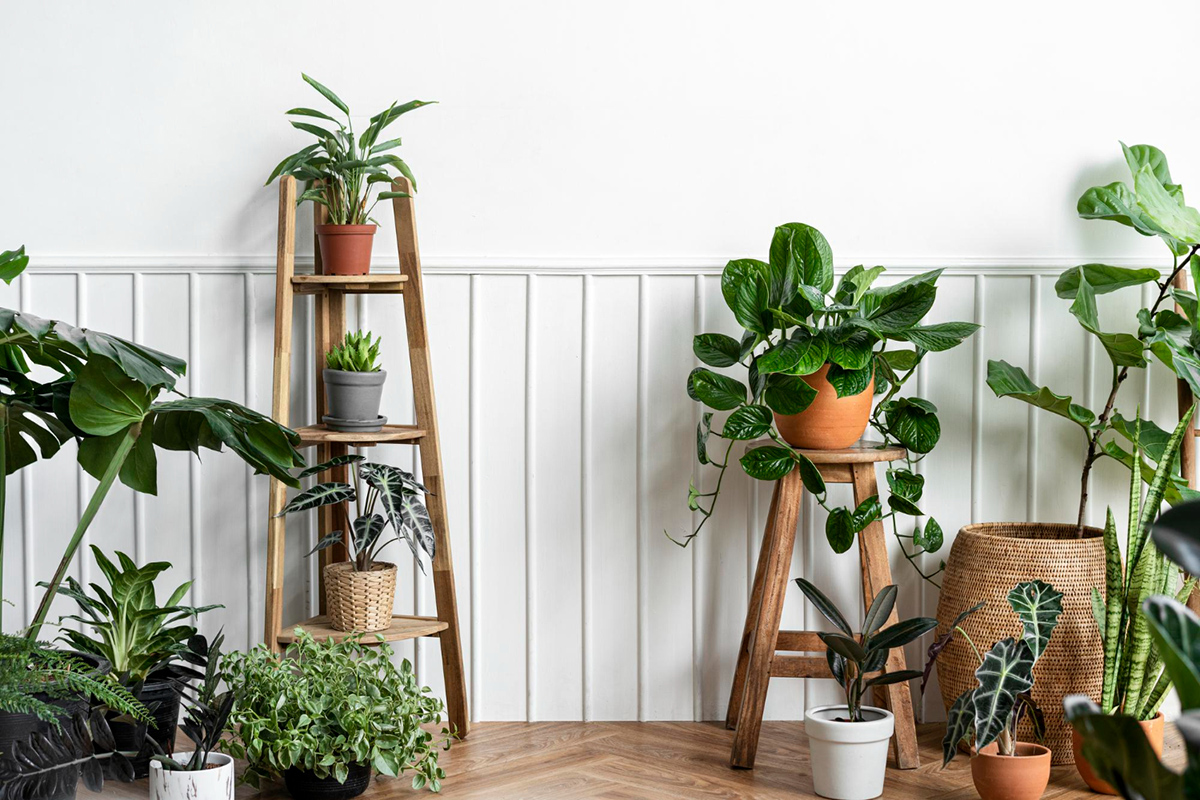 If you are looking for apartments for rent in Wilmington, NC, it's likely that you have heard about the benefits of adding indoor plants to your home. Not only can plants add a touch of beauty to any space, but they also provide numerous health and environmental benefits as well. From air purification to stress reduction, let's explore how indoor plants can make your apartment feel more like a home. Air Purification and Cleanliness Pl...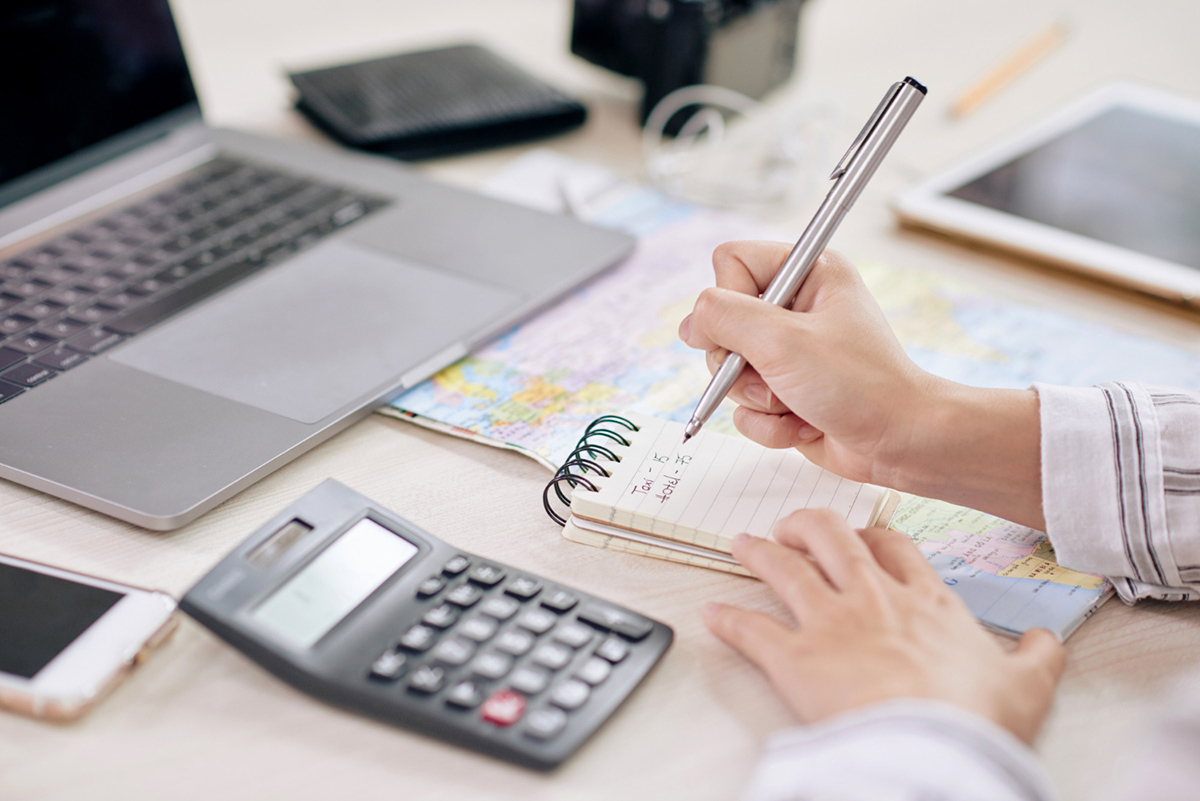 Finding the perfect apartment can be a daunting task. Whether you're moving to a new city or just looking for a change of scenery, it's important to do your research and make sure you understand what you're getting into before signing the lease. For those living in or considering renting an apartment in Wilmington, NC, budgeting should be at the top of your list of considerations. Here are some tips to help you make smart budgeting decisions when renting an ...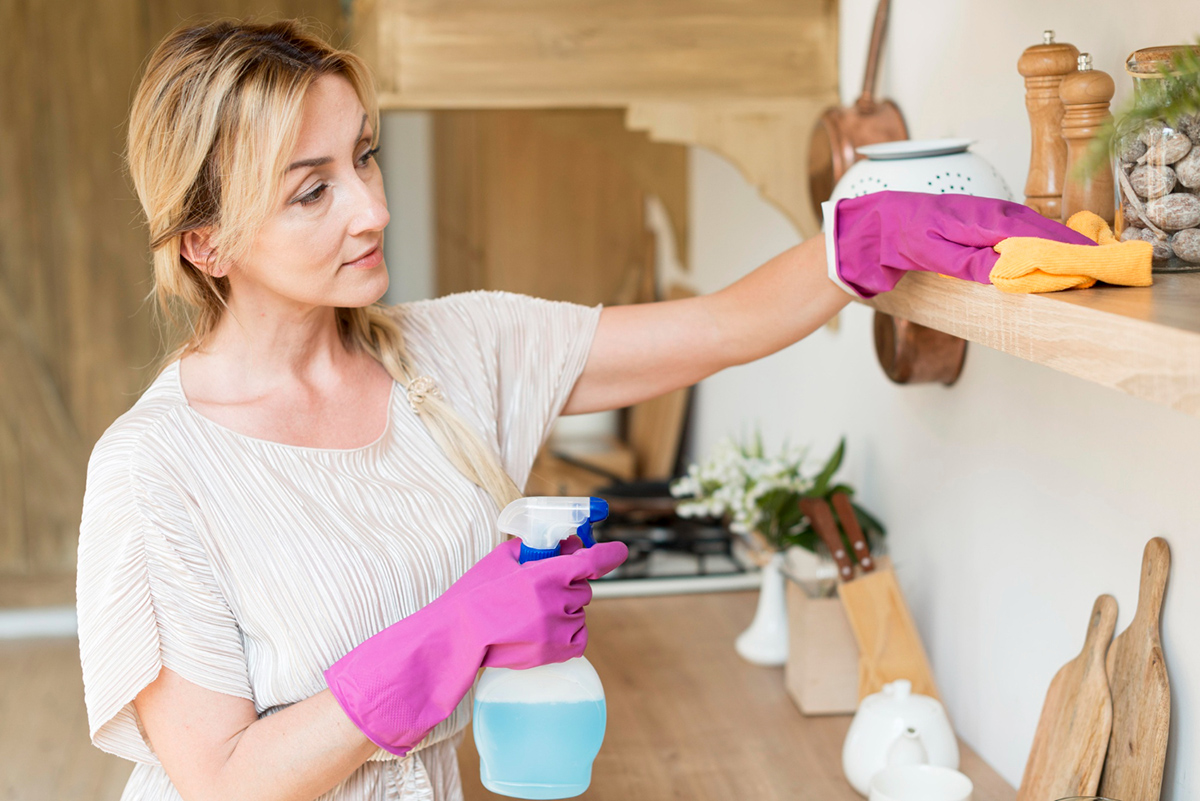 With the fear of Covid-19, many people are taking extra precautions to ensure their homes remain clean and sanitary. No one wants to worry about being exposed to germs, bacteria, and viruses that can cause illness. In this blog, we'll discuss how you can keep your home disinfected so you can enjoy a clean and healthy environment. Disinfecting frequently touched surfaces To reduce the spread of germs, it's important to regularly disinf...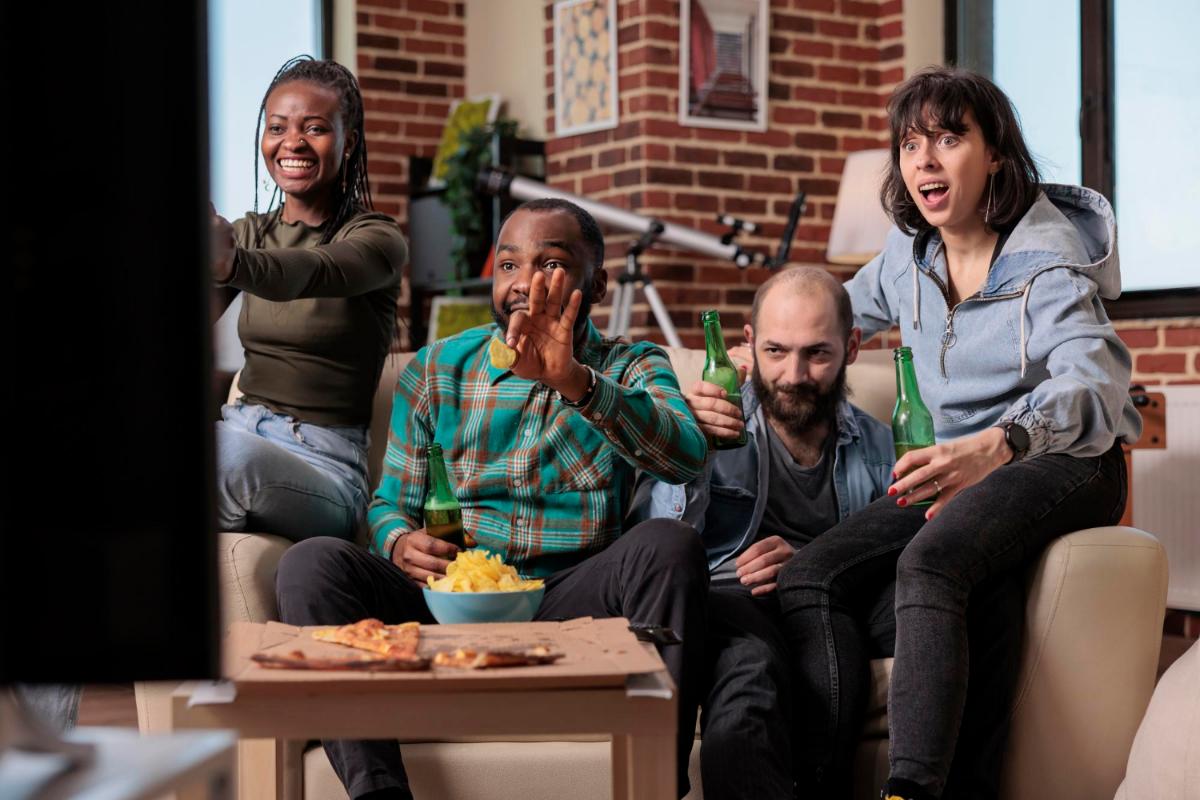 The big game is quickly approaching, and this may have you considering whether it is time for you host your friends and family in your apartment for the first time. A Superbowl party is often a great time to get your favorite people together to enjoy some good food, catch the game, and talk about all of the commercials. It is also easy to host this event since the pressure of the holidays is already behind us. When you want to host in your apartments in Wilmington, NC, you need to prepare by ...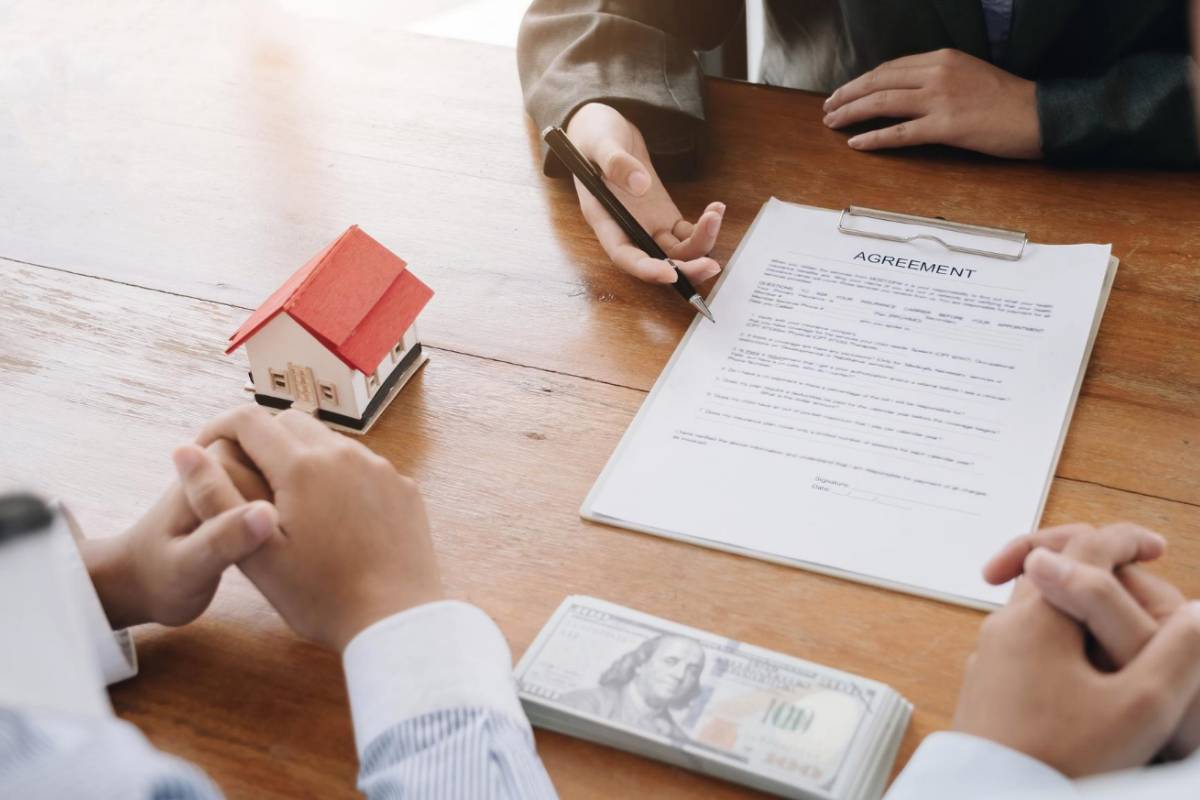 Before you sign a lease for a new apartment, you need to familiarize yourself with the fine print. Take the time to fully understand what you are signing up for, including the policies of your apartment complex, rules you need to follow when living here, and any fees that you may be responsible for during your stay. At our apartments in Wilmington, NC, we help our residents by being fully transparent from the very beginning. When you are signing your lease, you will also need to pay you...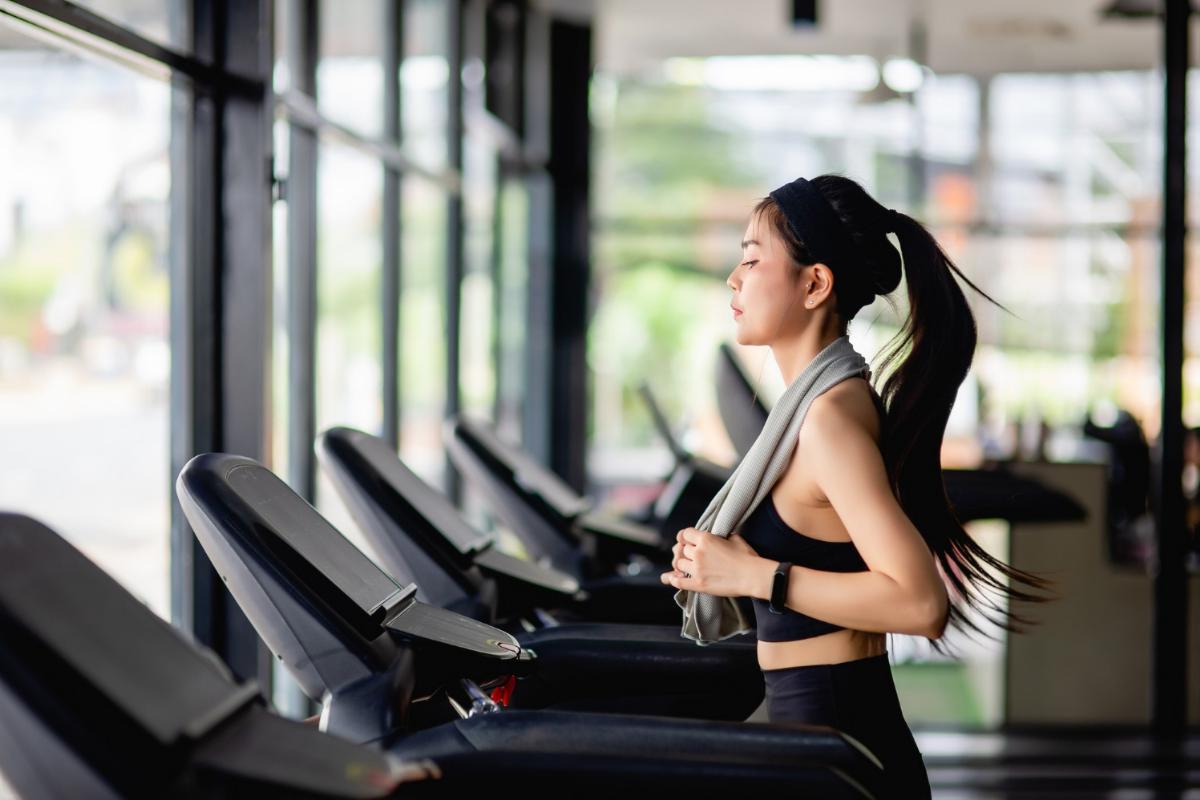 Are you ready to start the new year with new fitness goals? Implementing a fitness routine in your life can be made easy when you find ways to create habits and make exercise a part of your day. When you live in our apartments for rent in Wilmington, NC, you can enjoy the perks of having a beautiful fitness center right outside your door. Without the responsibilities of repairs and maintenance that homeowners have, renters have the best opportunities to prioritize their physical health....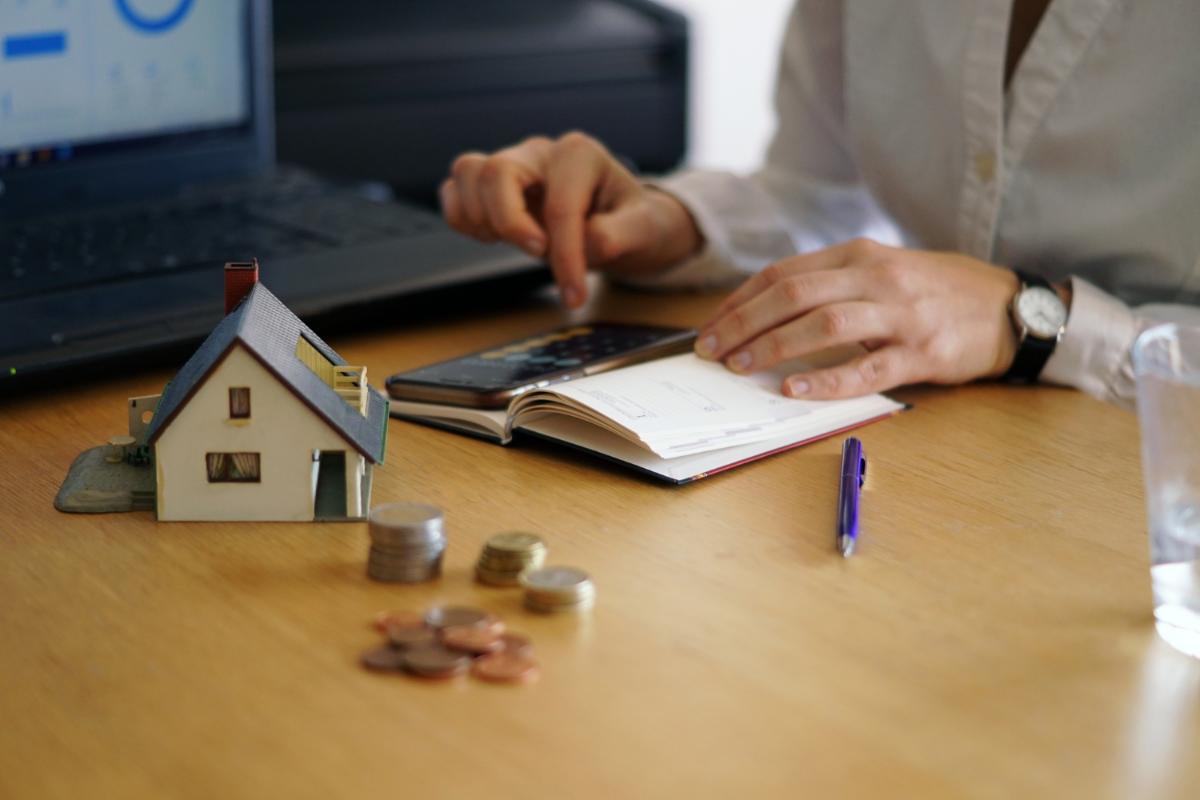 In today's world, it's crucial to save money, especially when physically living somewhere is an expense on its own. When you are also living on your own in apartments for rent in Wilmington, NC, you can find that living expenses, loan payments, and other bills can add up quickly. This can leave you feeling like there is always little room left in your budget for savings or fun spending. However, with the right lifestyle, you can learn to live a financially-responsible lifestyle as...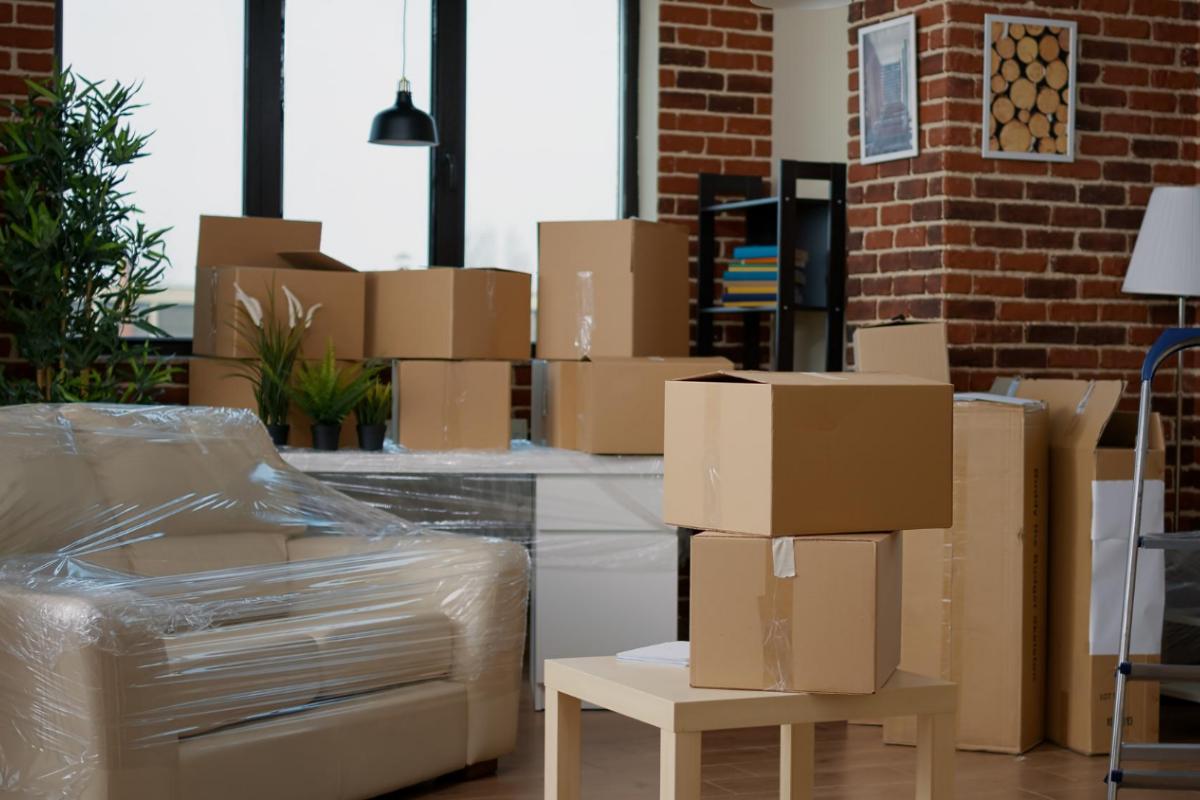 With move-in day right around the corner, you may find yourself wondering if you thought of everything you needed. As your mind races with to-do lists, you likely can't help but feel like you may be forgetting something. When you are moving into apartments in Wilmington, NC, you want to do everything you can to make the process smooth and seamless. This requires organization and preparation. These are a few things you should not forget when you move into your new apartment. T...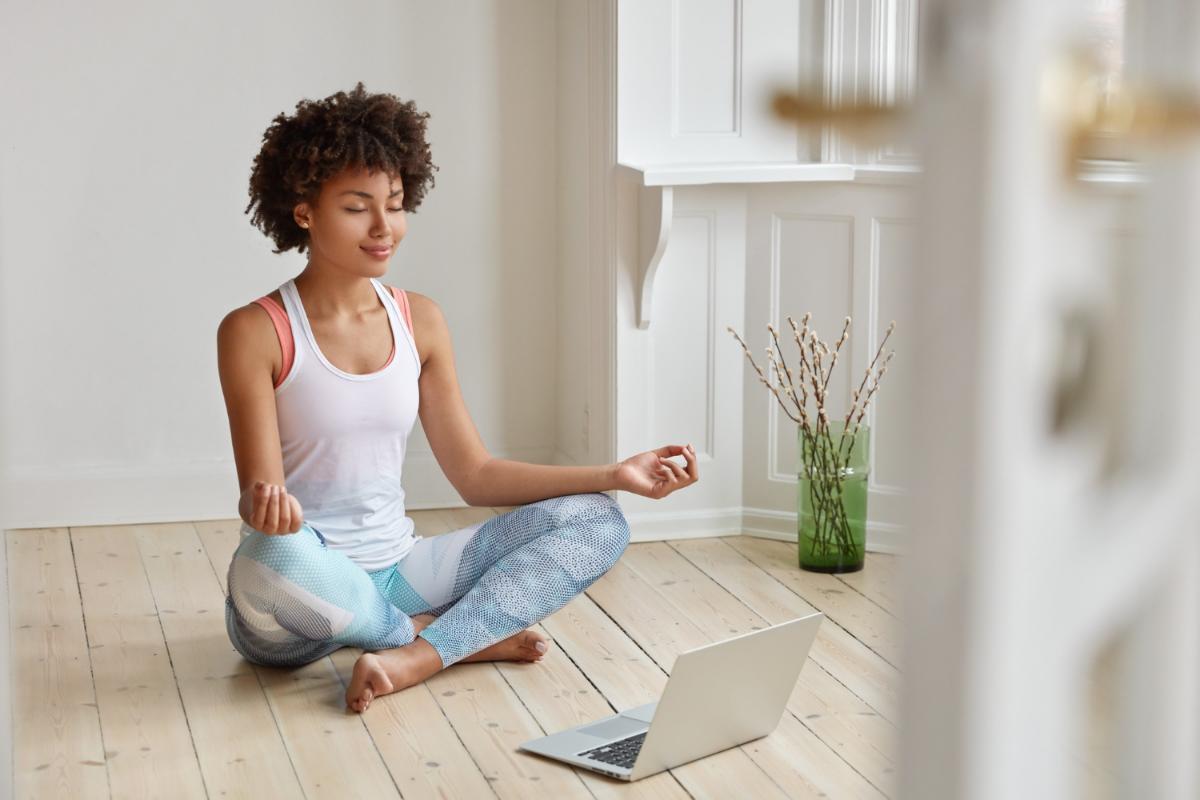 Apartment living has many benefits that people can enjoy when they do want to have a permanent mortgage payment or maintenance responsibilities. At our apartments in Fort Myers, FL, you can enjoy many amenities that enhance your daily lifestyle. Our residents enjoy places like our fitness center, coffee cart, and exclusive parking lot so that they do not need to worry about any extra hassle. When it comes to the life of a renter, you should know what to expect. These are a few typical events ...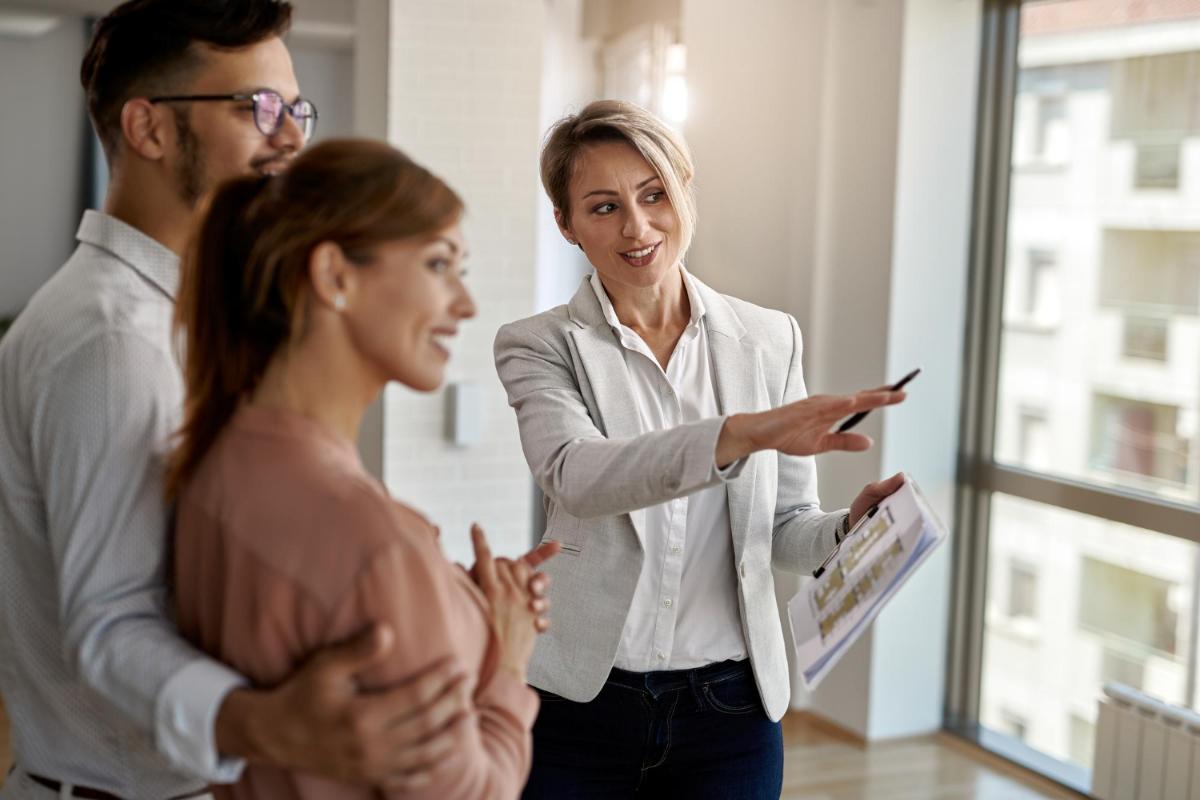 Finding an apartment to call home is a special experience. When you do this for the first time, it can be exciting and overwhelming, especially if you do not know what to expect. Choosing the best apartments for rent in Wilmington, NC can be easier when you assess what you are looking for, choose a strict budget, and only look at complexes that meet your needs. Before you choose an apartment for the first time, you should consider all of these important factors. Budget i...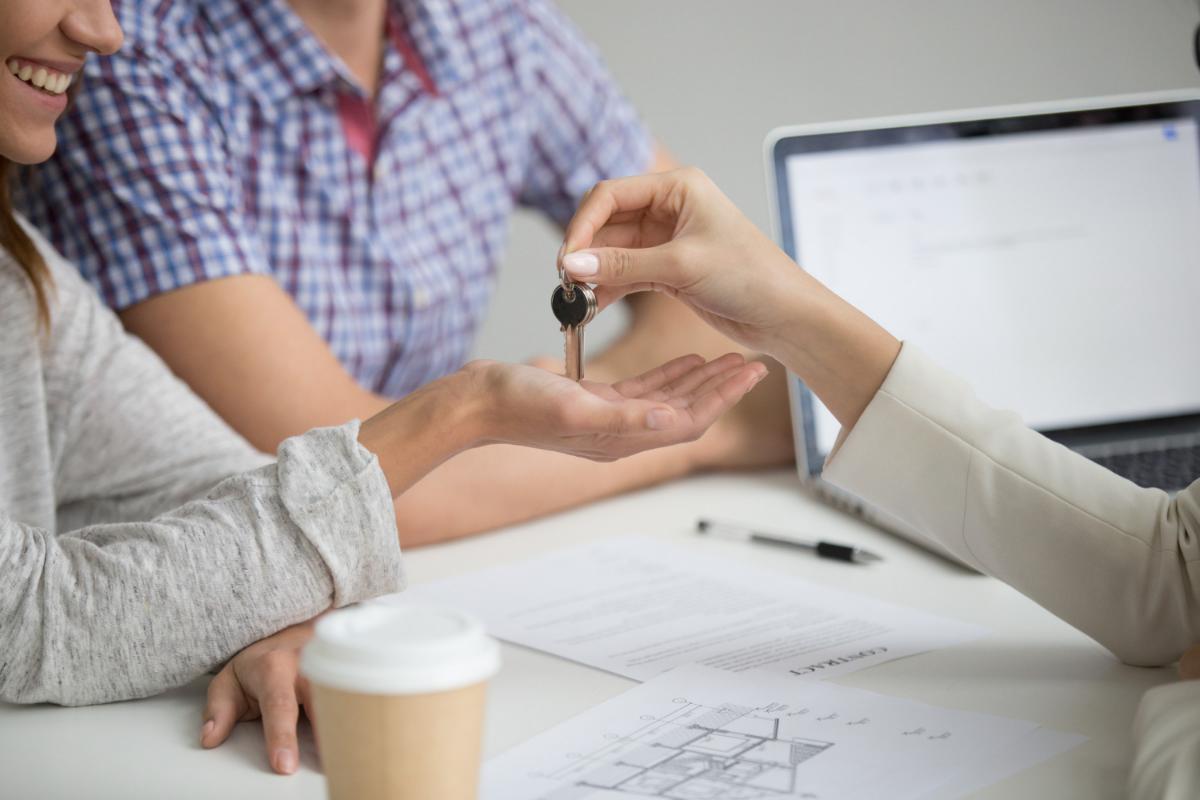 People always say owning a home is good, but what about renting a home? Our young generation is struggling to decide whether renting is better or owning a home is better. Both have their own benefits and drawbacks, which can make the decision difficult. However, it is important to know about the benefits of renting apartments in Wilmington, NC instead of buying a home. When it comes time to make a decision about where to live, these are a few points to keep in mind because sometimes renting b...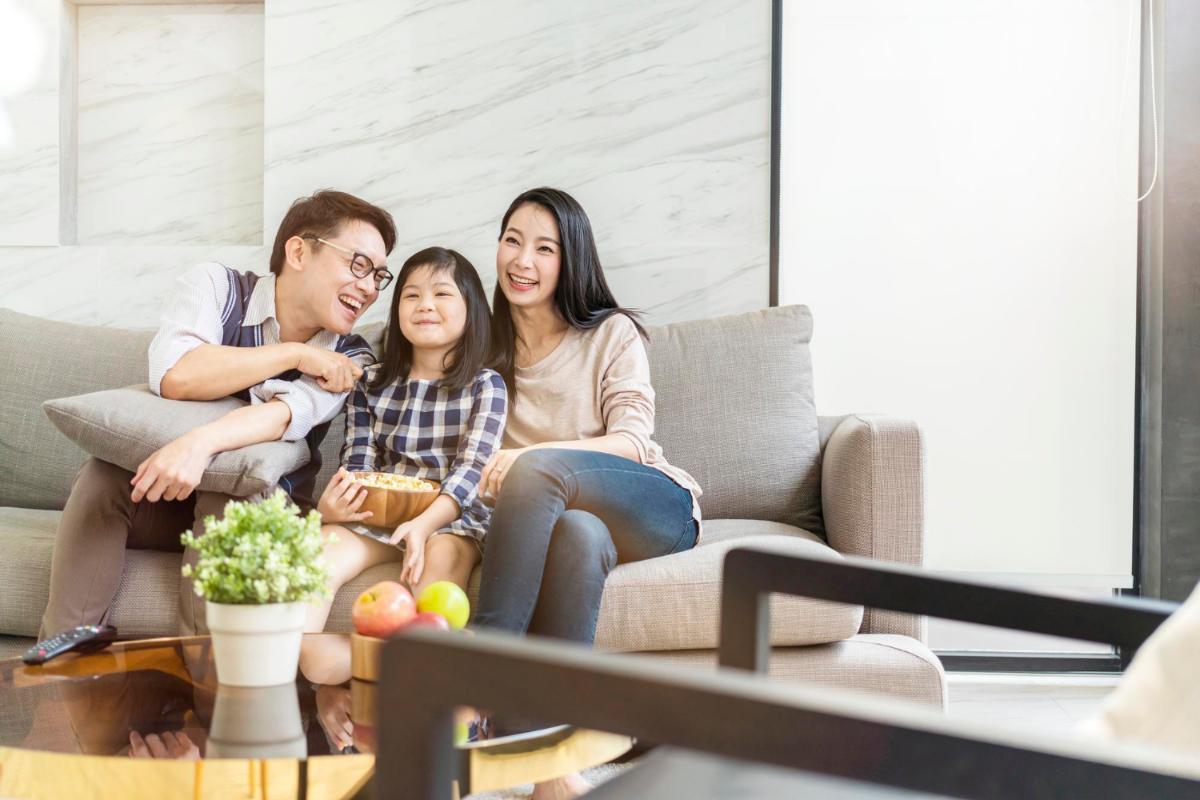 Are you looking to decorate your apartment to reflect your tastes and style? When you first move into your new apartment, you will likely be eager to start decorating so that you can feel cozy in your own space. To create cozy apartments for rent in Wilmington, NC, you should consider ways to add warmth and style to your space. Decorating your apartment can make a large impact on the cozy feelings inside your unit. These are a few simple ways to create a cozy and warm apartment space. ...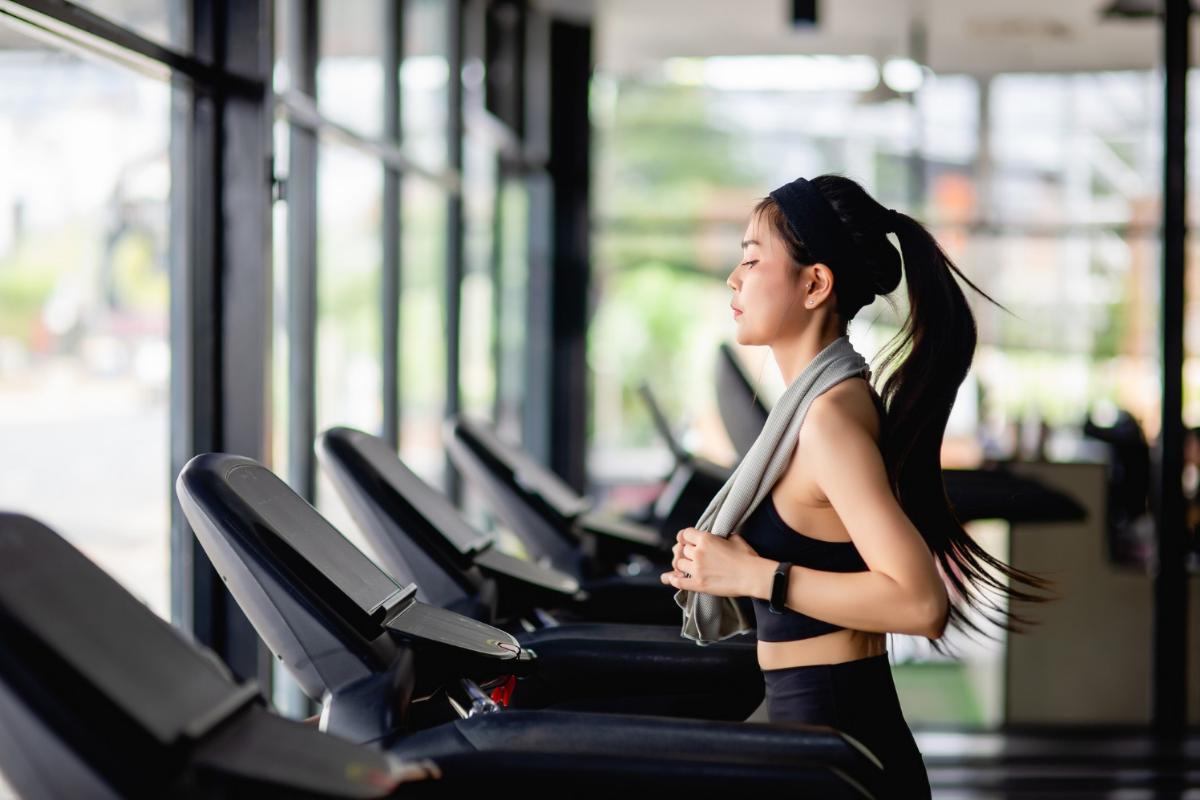 Apartment living can be one of the best choices for your life. When you are ready to start the next chapter without tying yourself down to an expensive mortgage or long-term arrangement, you should consider living in our apartments in Wilmington, NC. With access to many amenities that enhance your lifestyle to the low maintenance required by residents, you can have the free time to enjoy your life in Wilmington. However, you also want to choose the right apartment for you. When touring apartm...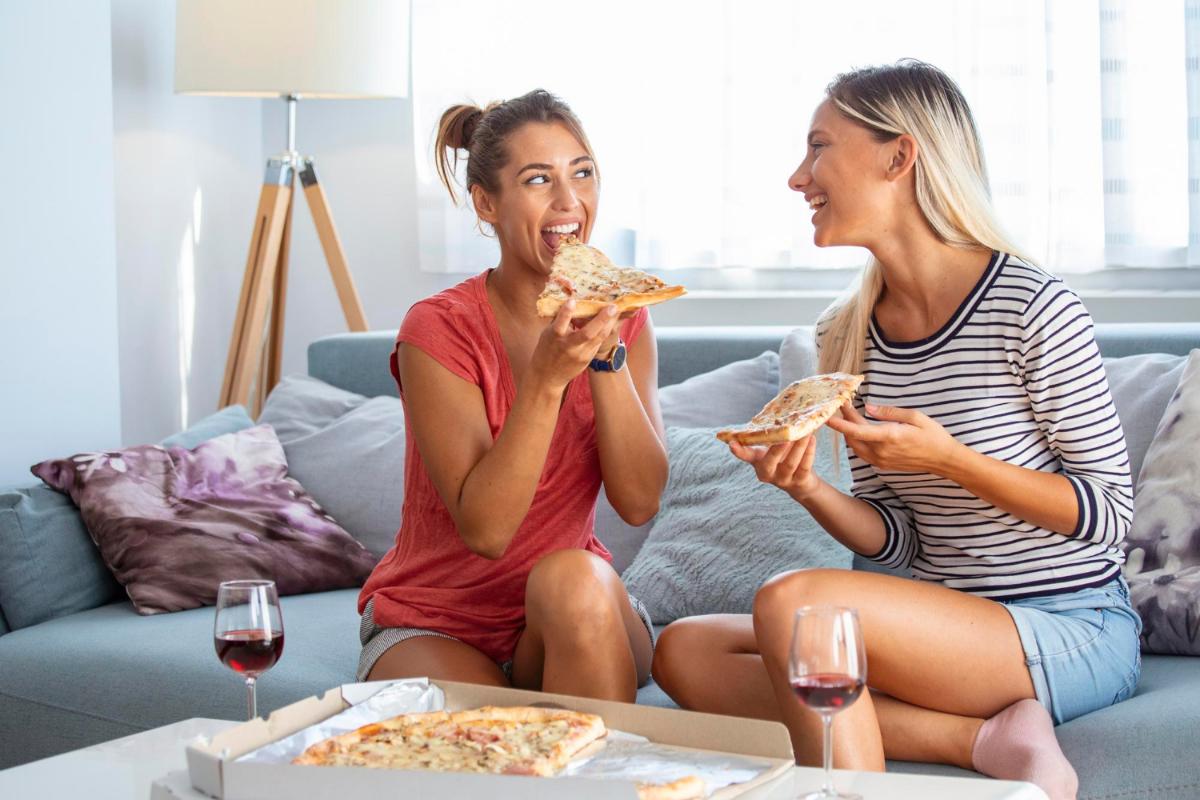 When you live with a roommate in your apartment, you may enjoy the companionship and the money you save on rent. However, you may not spend time enjoying their messes. Do you find yourself always cleaning up after your roommate? This can become tiring for you, as it adds more responsibilities to your plate. At our apartments for rent in Wilmington, NC, you will want to establish some ground rules and create shared responsibilities with your roommate. These are a few ways to encourage your mes...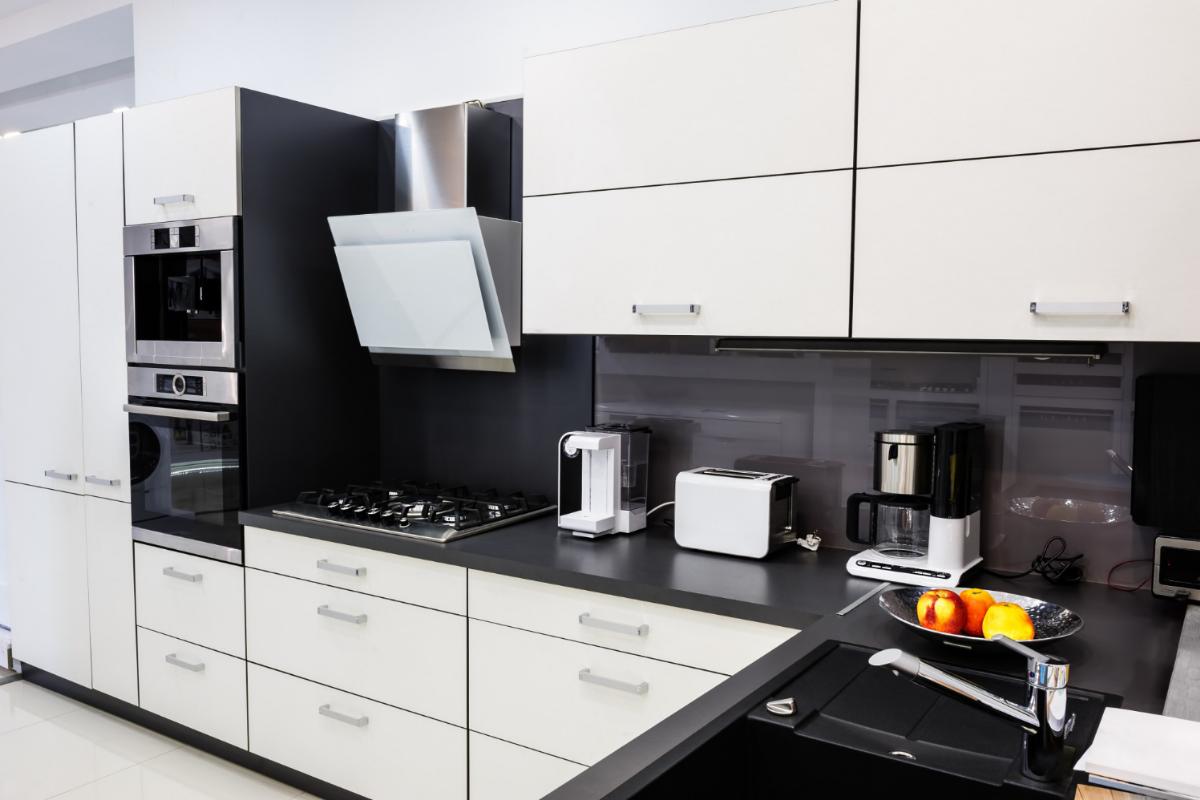 When you choose to live in apartments, you can enjoy the many amenities offered right outside your door. From beautiful swimming pools to resort-style saunas and fitness centers, there is likely something for everyone to enjoy. If you are looking or a place to call home, you will want to consider apartments that offer these amazing amenities to enhance your everyday life. Fitness Centers In many luxury apartments, they offer the convenience of a gym or fitness studio on ...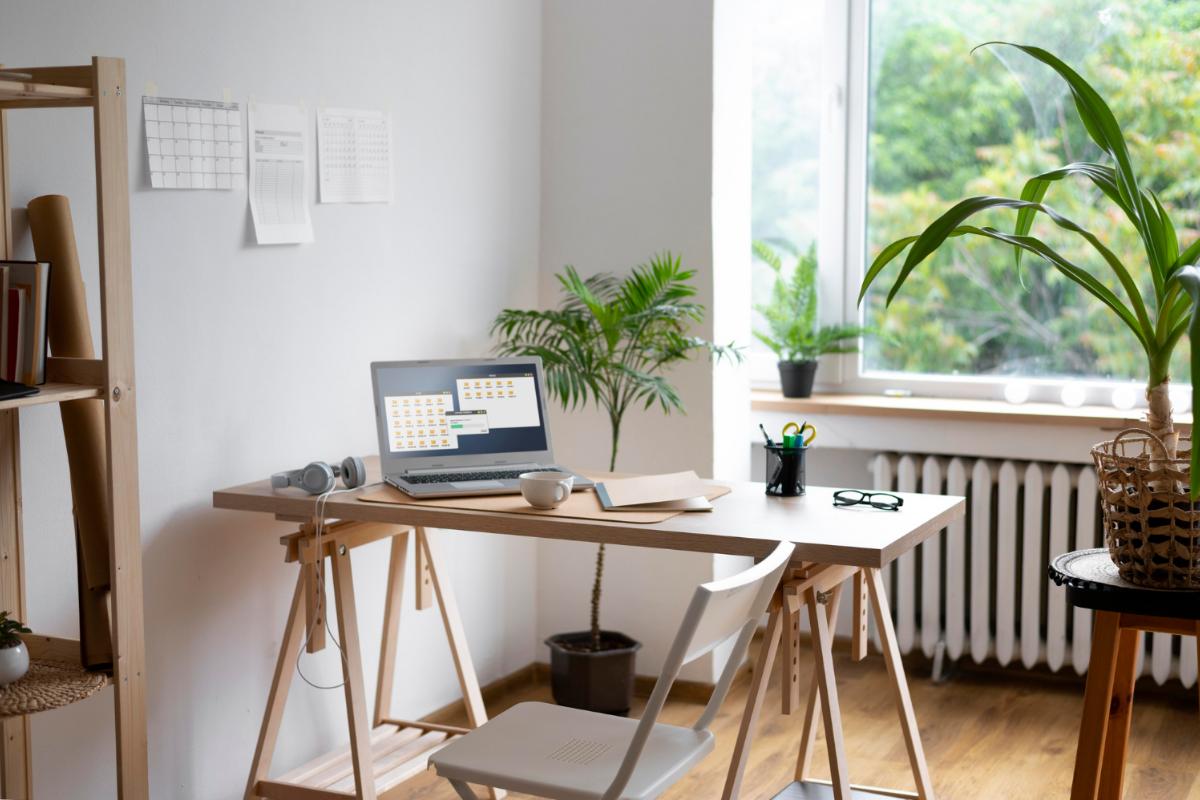 When you live in an apartment, you can enjoy the perks of the amenities and the low maintenance requirements. Although you may love the apartment lifestyle, you may still be stumped on how to brighten up the space with your décor. At our apartments in Wilmington, NC, you can add brightness to your space with the natural light of our beautiful windows looking out at the lovely complex. When you are decorating, consider making these updates to brighten up your space. Go Light...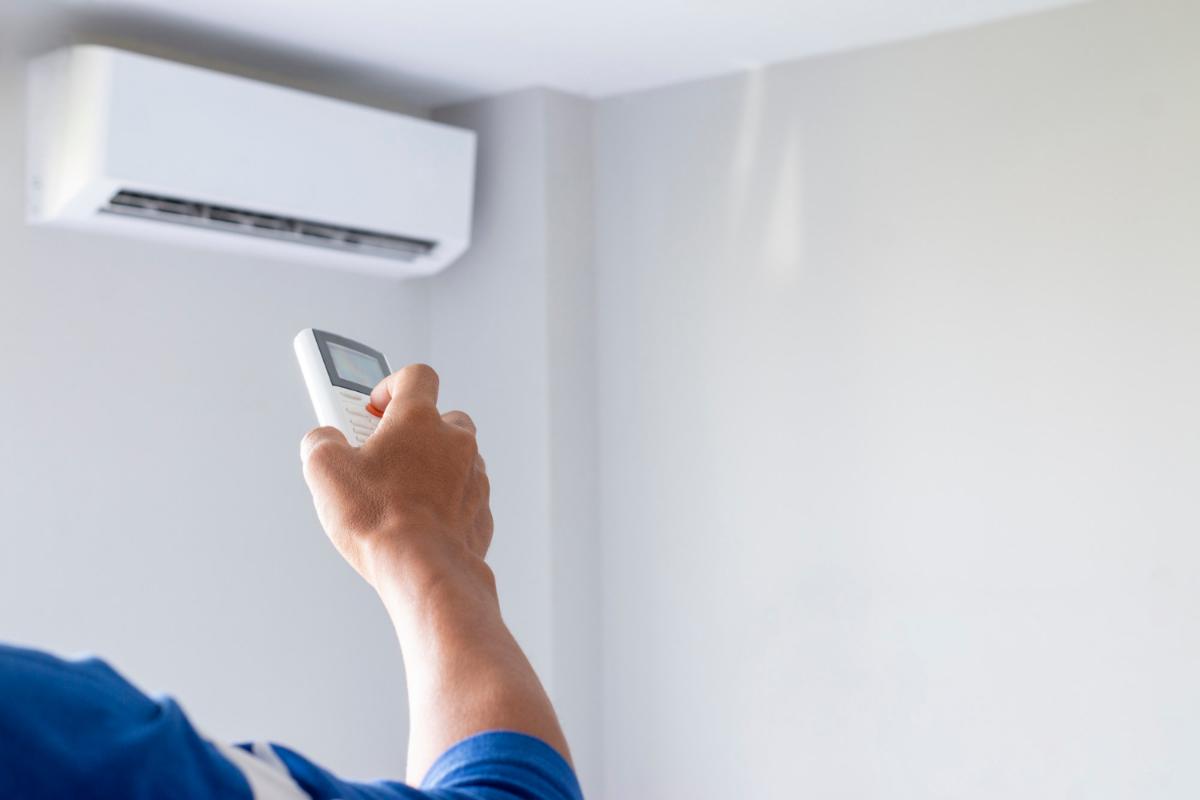 Are you preparing for move in day at your new apartment? When you are moving, there are many different tasks you need to take care of before you can truly get settled into your new home. Although the list may be overwhelming, it can be easier to separate tasks based on order of importance. If you want to have move-in ready apartments in Wilmington, NC, you should take care of turning on your utilities before you actually get into your new unit. These are a few utilities you should call about ...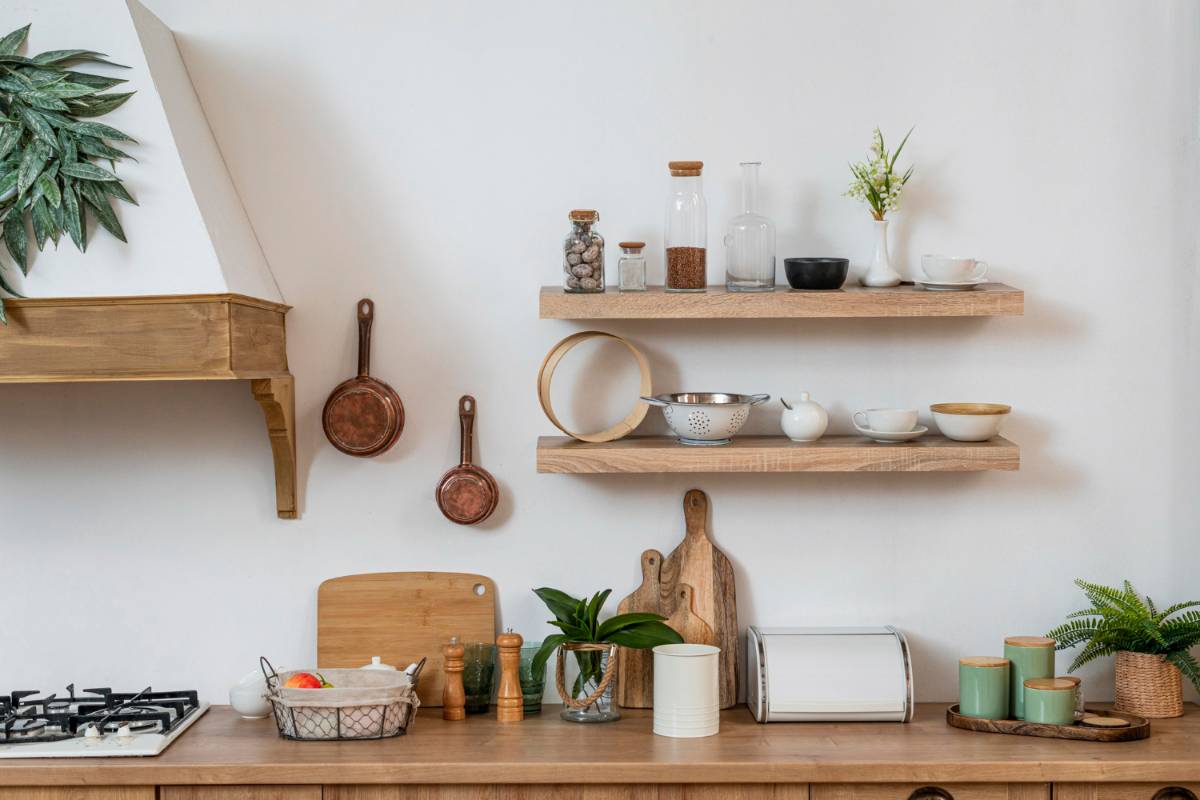 Do you struggle to cook in your unorganized kitchen? Are you always having a tough time finding the right kitchen essentials when you are cooking? To restore the function of your apartment kitchen in our apartments for rent in Wilmington, NC, you want to implement storage that meets all of your needs. These are a few ways to organize your apartment kitchen to make it simpler to cook. Take Advantage of the Space Often times, the space above the sink is empty and unu...
Living in a community that is easily accessible to many features, like entertainment options, restaurants, nightlife, and parks, can great enhance your lifestyle. You will always be able to find something to do without the hassle of driving, parking, and fighting traffic on a daily basis. Our apartments for rent in Wilmington, NC are placed within a walkable neighborhood with many great features. These are just a few of the perks of living in a walkable neighborhood. You Can Conven...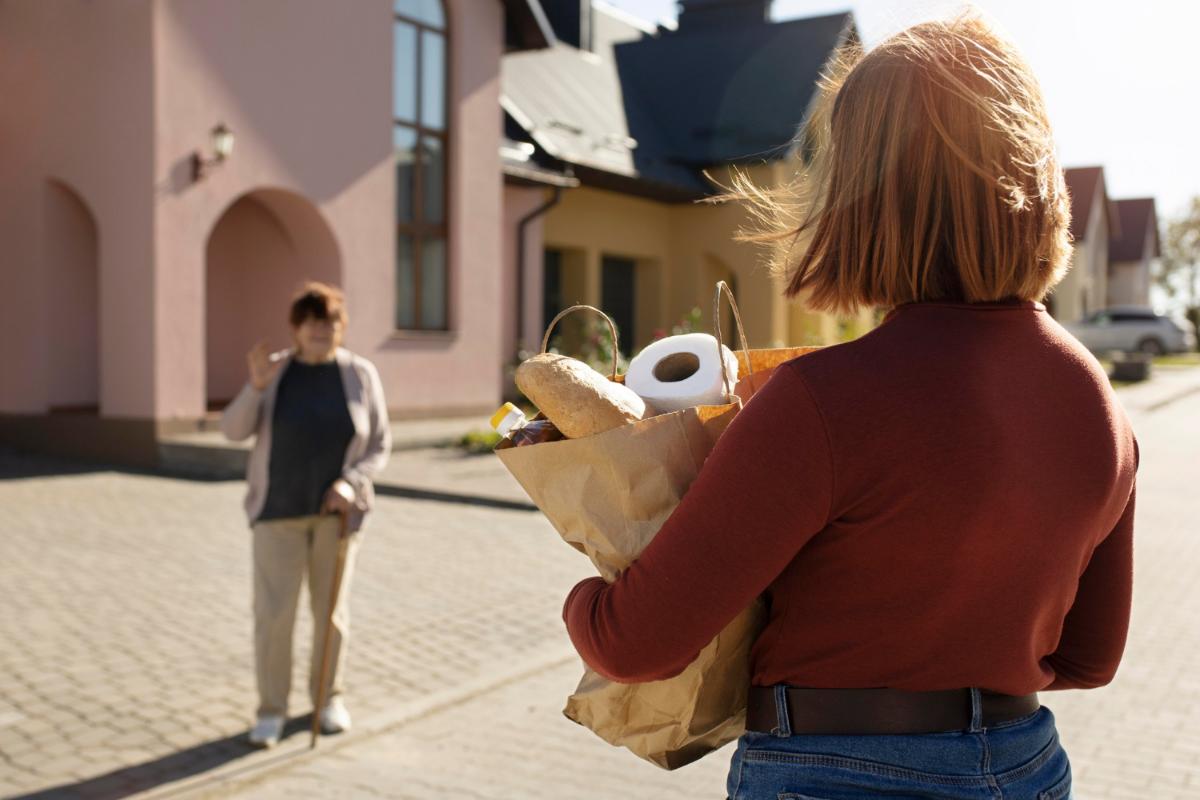 When you live in an apartment complex, you always need to take extra consideration for those living next door to you. You share walls, ceilings, and floors with other tenants, and it is likely that they can hear many aspects of your daily life. Although our apartments in Wilmington, NC are great for those who want privacy, there are still ways to respect the community. These are just a few tips on how to keep the peace with your neighbors in your apartment complex. Avoid Loud Noise...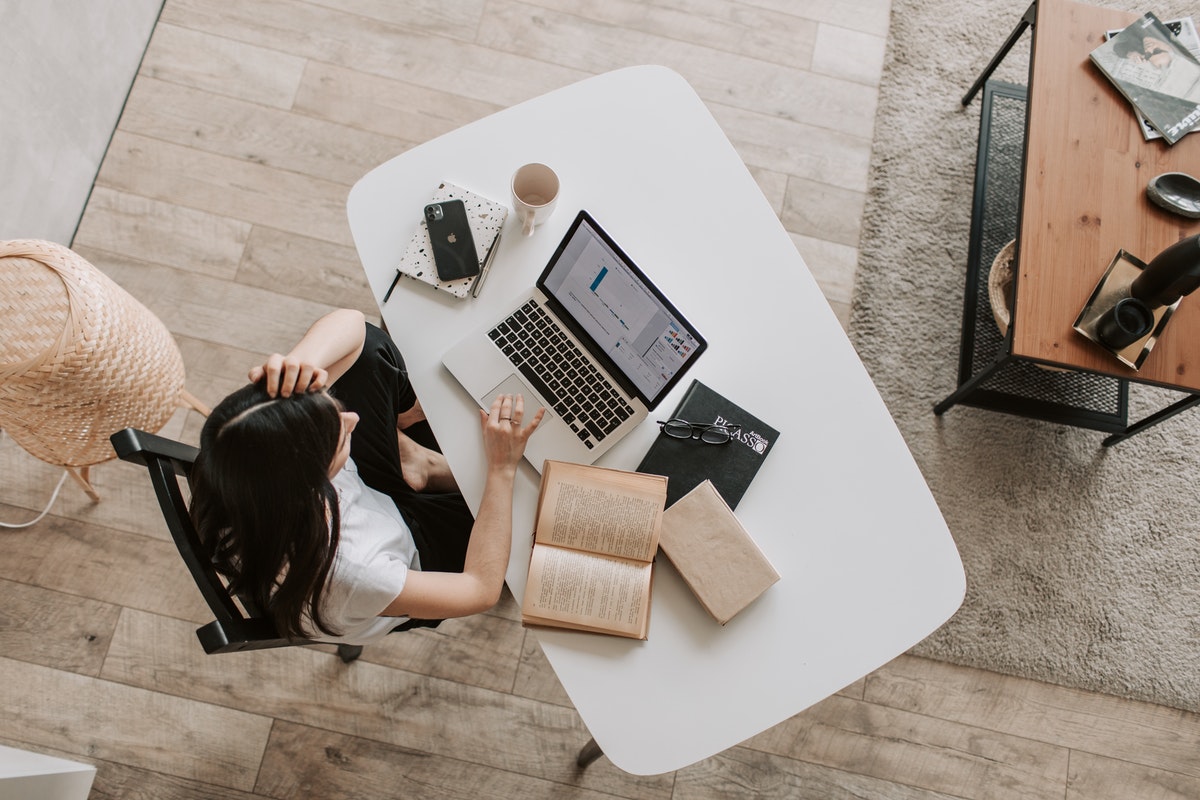 Working from home isn't only a trend for millennials today. Over the coming decade, about 40 percent of the full-time U.S. workforce will work remotely. According to experts from our apartments in Wilmington, NC, this is fantastic if you have a workspace in your apartment, but what about those people that don't have space in their place for a reliable home office? What are coworking spaces? Coworkers spaces are an alternative that's becoming more prevalent fo...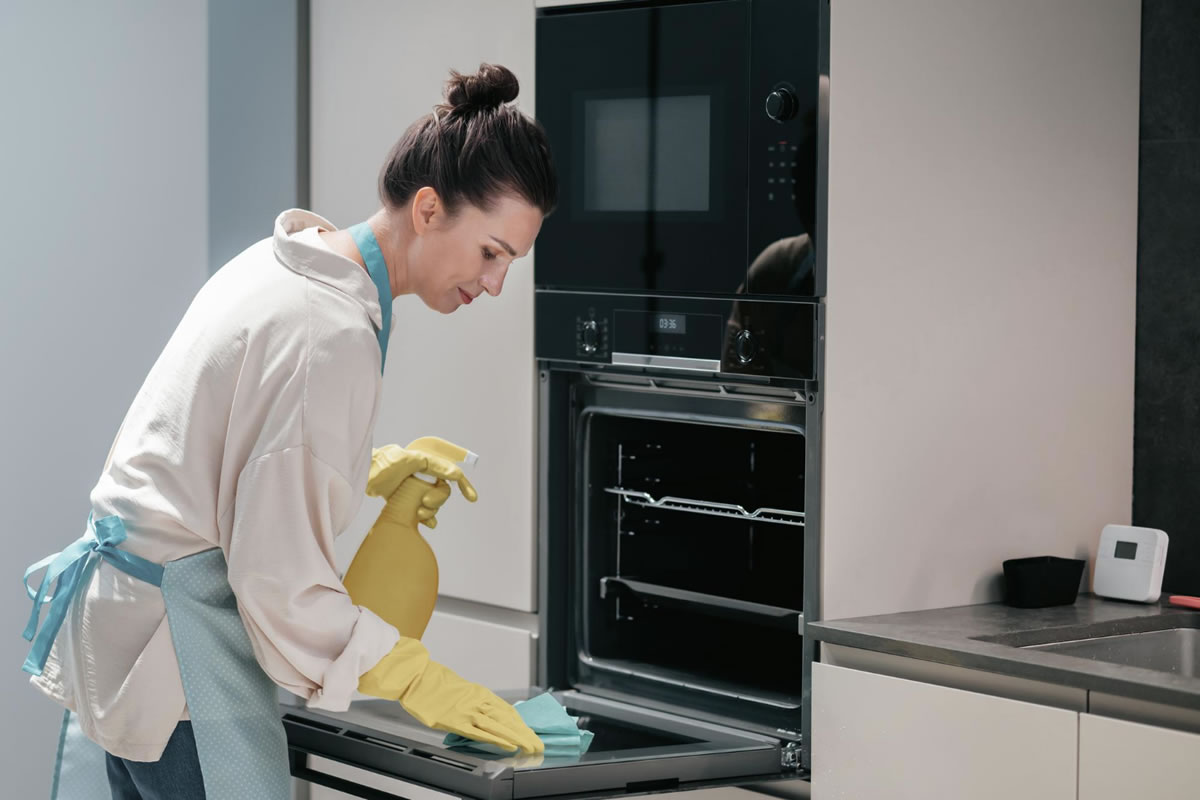 We all understand that you can head to your local grocery store and discover a flurry of chemicals and cleaning solutions to keep your house looking spotless. But did you realize that you can employ different household products that are probably already in your dwelling? Check out this list of apartment cleaning hacks from experts at our apartments in Wilmington, NC, that can assist you in making your space look shiny and new without breaking the bank or using harsh chemicals. ...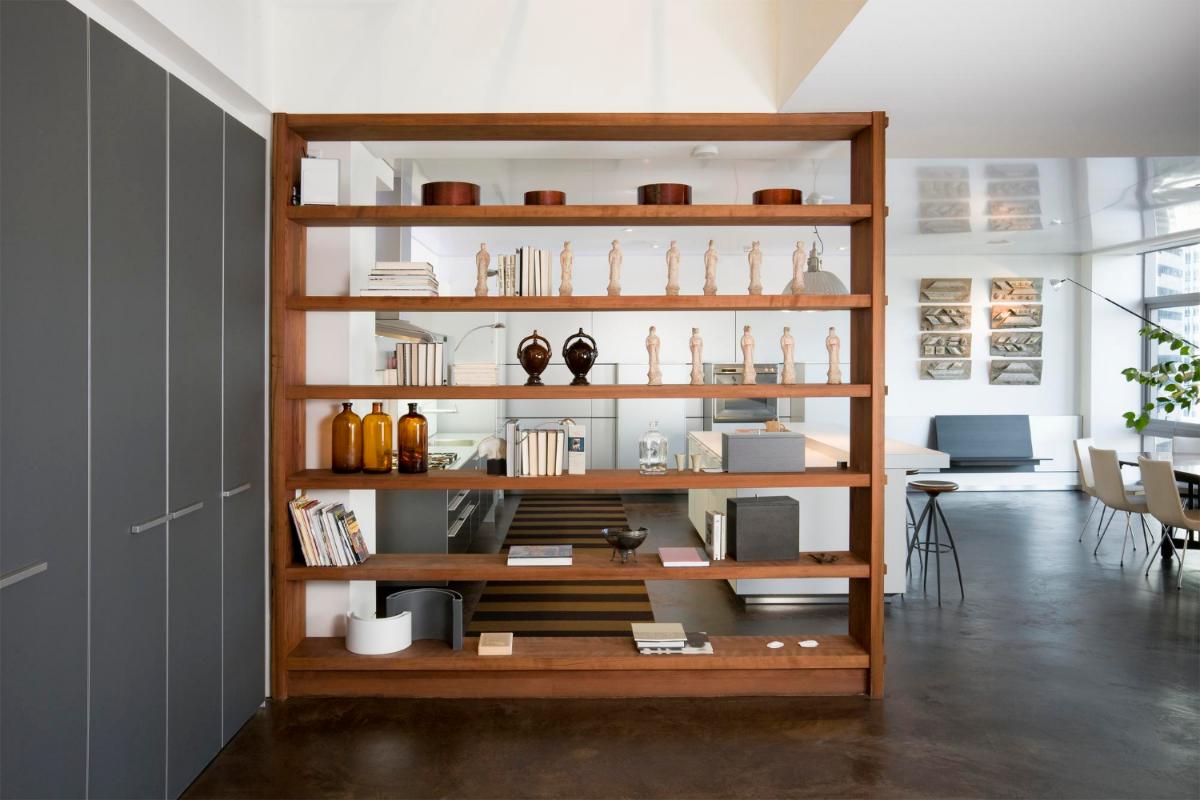 Small space life can be trendy with creative embellishing and double-duty furniture. As tiny houses have become cool and metropolitan lifestyles are costly, today's most famous furniture maximizes room with a modern flair. Here's a group of décor ideas for small spaces from experts at our apartments for rent in Wilmington, NC. 1. Sleeper sofas The traditional sofa bed is perfect for converting a living area into a bedroom for you or an overnight ...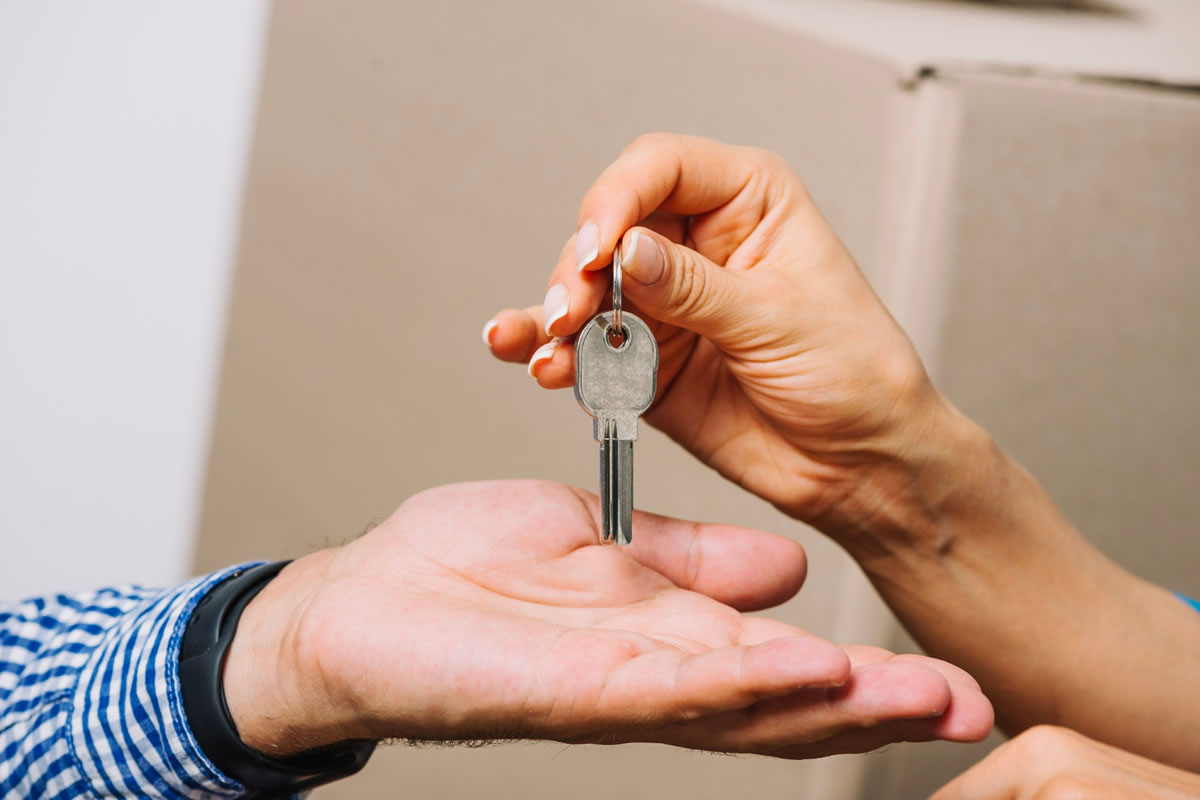 Moving into an apartment opens the door to new memories and adventures. On move-in day, the property manager will explain the dos and don'ts of residing in the complex. Nonetheless, they often overlook one critical detail — copying your apartment keys. Whether you require a spare for a loved one or the pet sitter or feel anxious about being locked out, it's essential to know if it's legal to copy your key. Depending on where you reside, making copies of your key ma...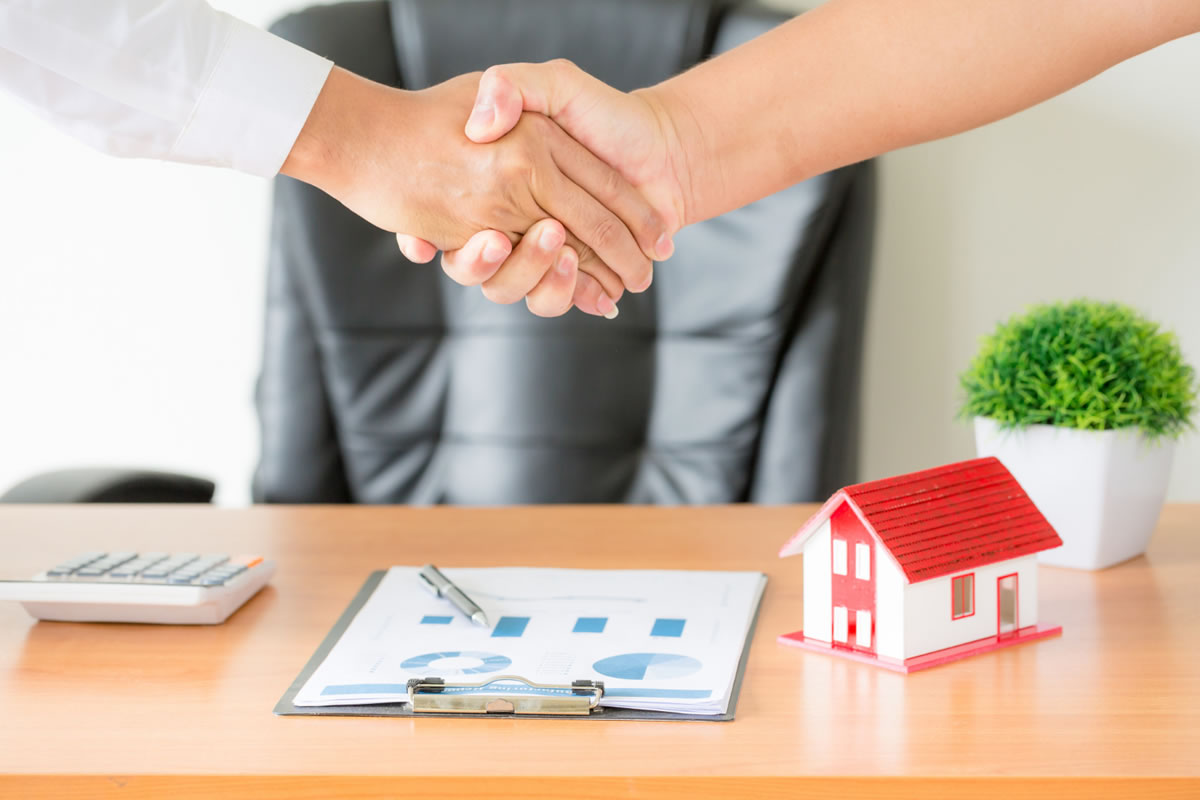 When you are living in apartments in Wilmington, NC, you want to find a place that offers spacious, clean apartment units and amenities you can enjoy. It is also important to find a place within your budget that meets all your needs. One of the most important things that you should not forget when you are looking for the right apartment is to find a place that has a good, quality property manager. These are a few qualities that make a good apartment property manager. Honest ...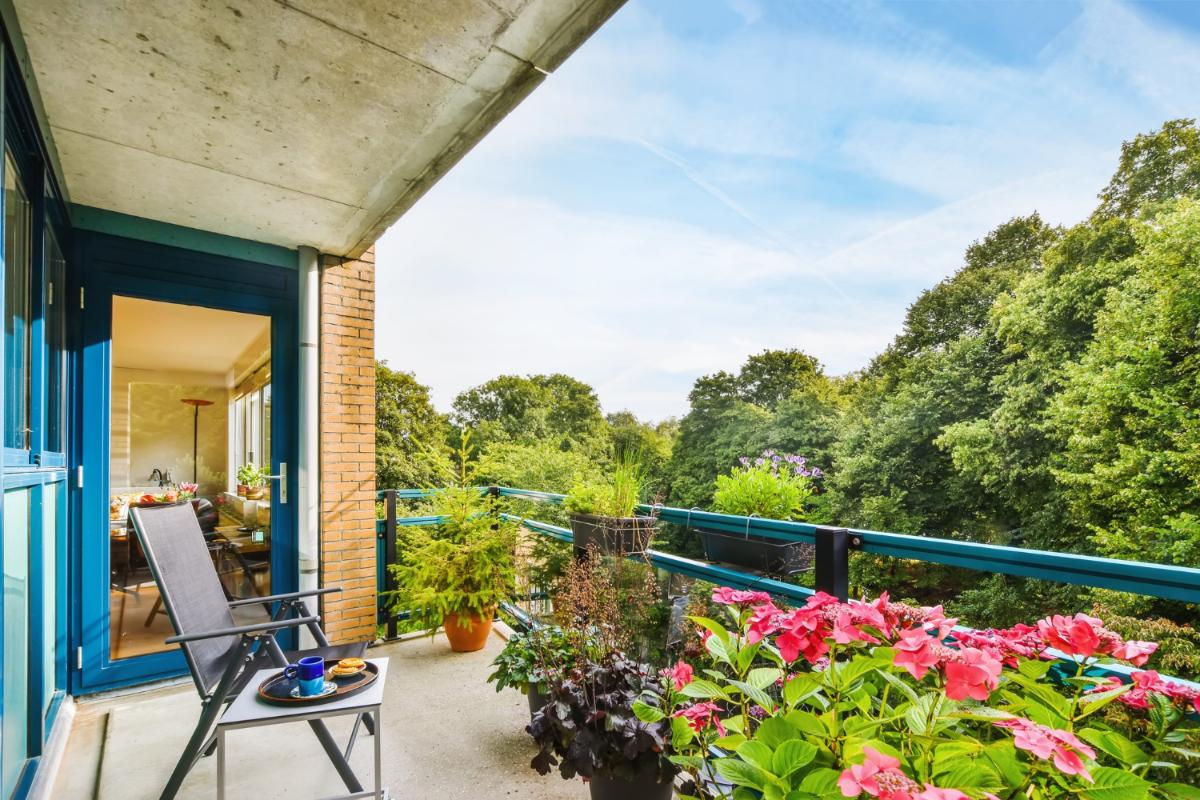 If you are lucky enough to live in an apartment unit that has outdoor access right outside your door, you likely enjoy a few evenings on the balcony or patio. These outdoor spaces enhance your life by giving you a place to unwind and get fresh air without having to go to the local park. At our apartments for rent in Wilmington, NC, we offer our residents balconies and patios. These are a few ways that you can make your outdoor space you own. Plant Some Flowers Adding pla...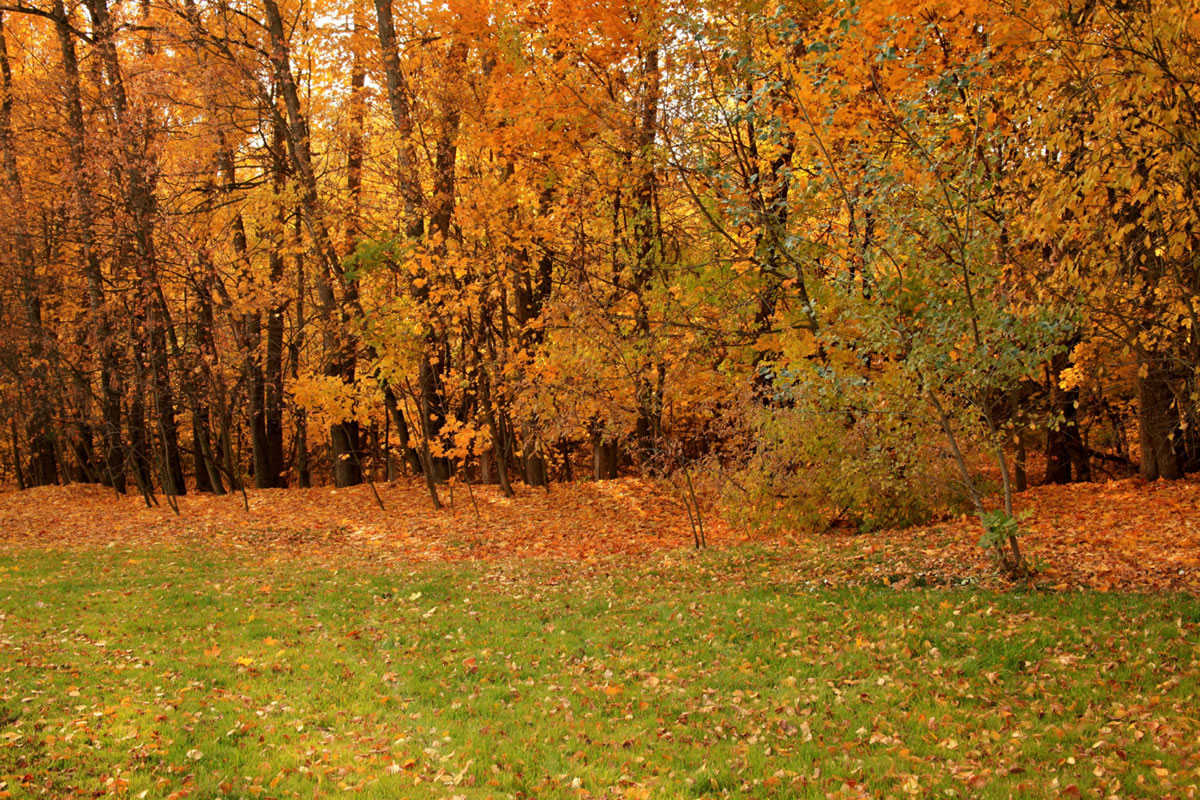 Fall is just around the corner, and that means all things pumpkins, colored leaves, and crisp air in Wilmington, NC. When you live in our beautiful coastal town, you can enjoy all the fall festivities that add seasonal celebrations in your life. At our apartments for rent in Wilmington, NC, you have quick access to many parks, entertainment areas, restaurants, and city experiences that will make it easy to enjoy all that fall has to offer our town. These are a few fall events you won't ...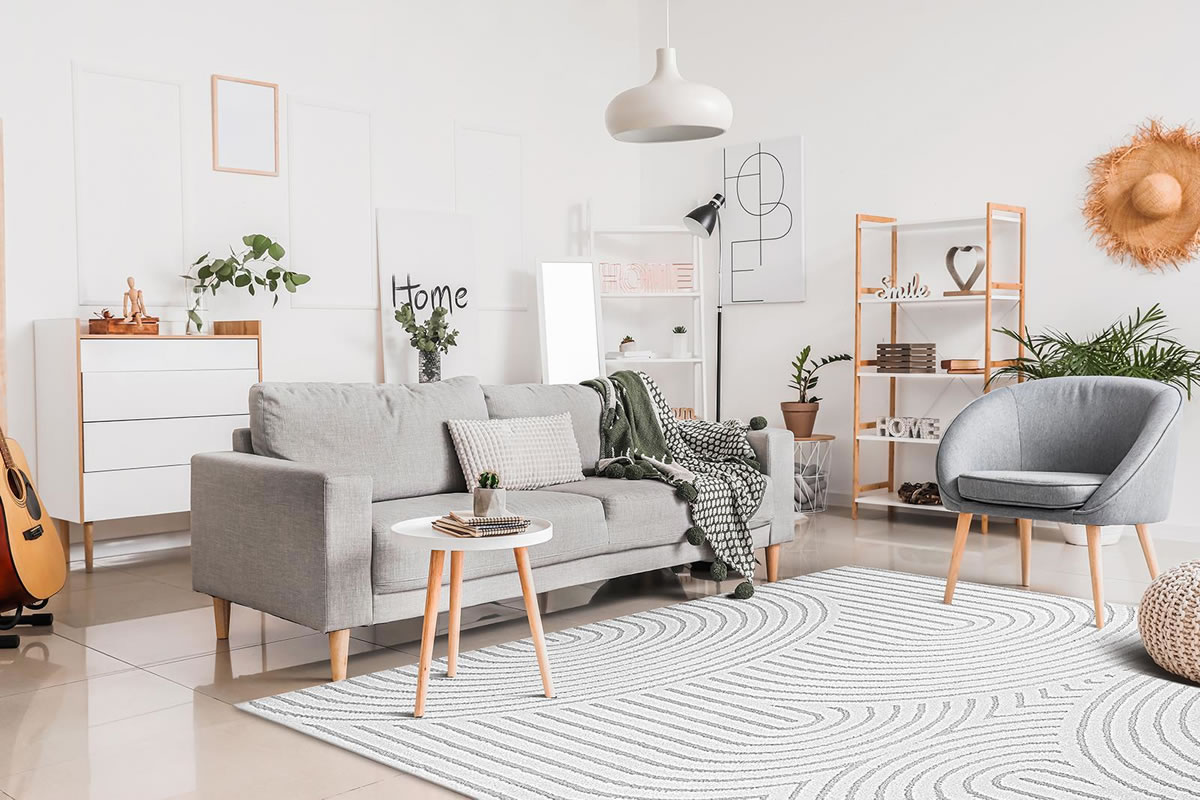 Moving into a new apartment is an exciting and new adventure that opens up many new doors and opportunities. As you first move in, you may realize that you have a lot more stuff than you expected. A storage and organization system can help to find a home for all your belongings while also using the space wisely when you live in apartments for rent in Wilmington, NC. These are a few tips to follow to maximize your use of space in your apartment. Use Hidden Storage Hidden ...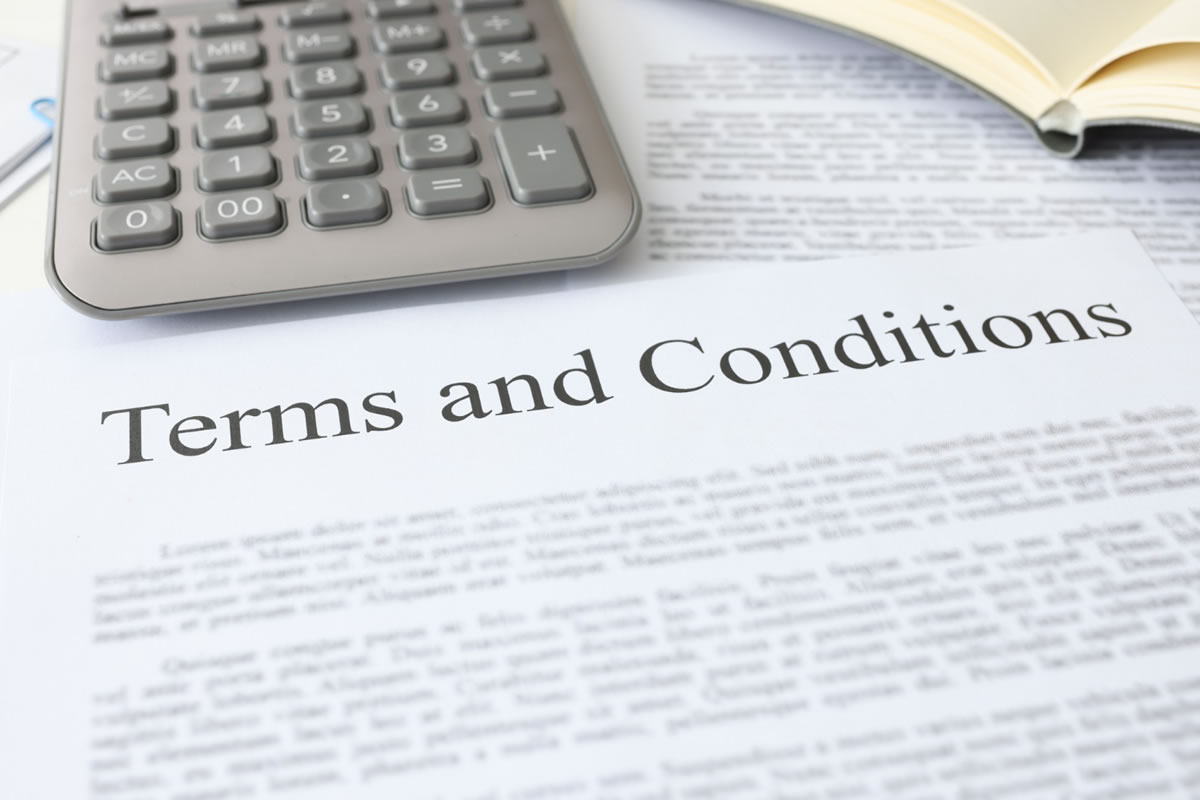 Security deposits protect the apartment building from having to pay for damages made by residents when they are living here. Residents are expected to uphold a level of standard when they treat their apartment amenities, materials, and features. At our apartments in Wilmington, NC, we rarely have issues with residents, as many people take great care of their spaces. They want to get their security deposits back once they move out. These are a few tips to protect your apartment so you can get ...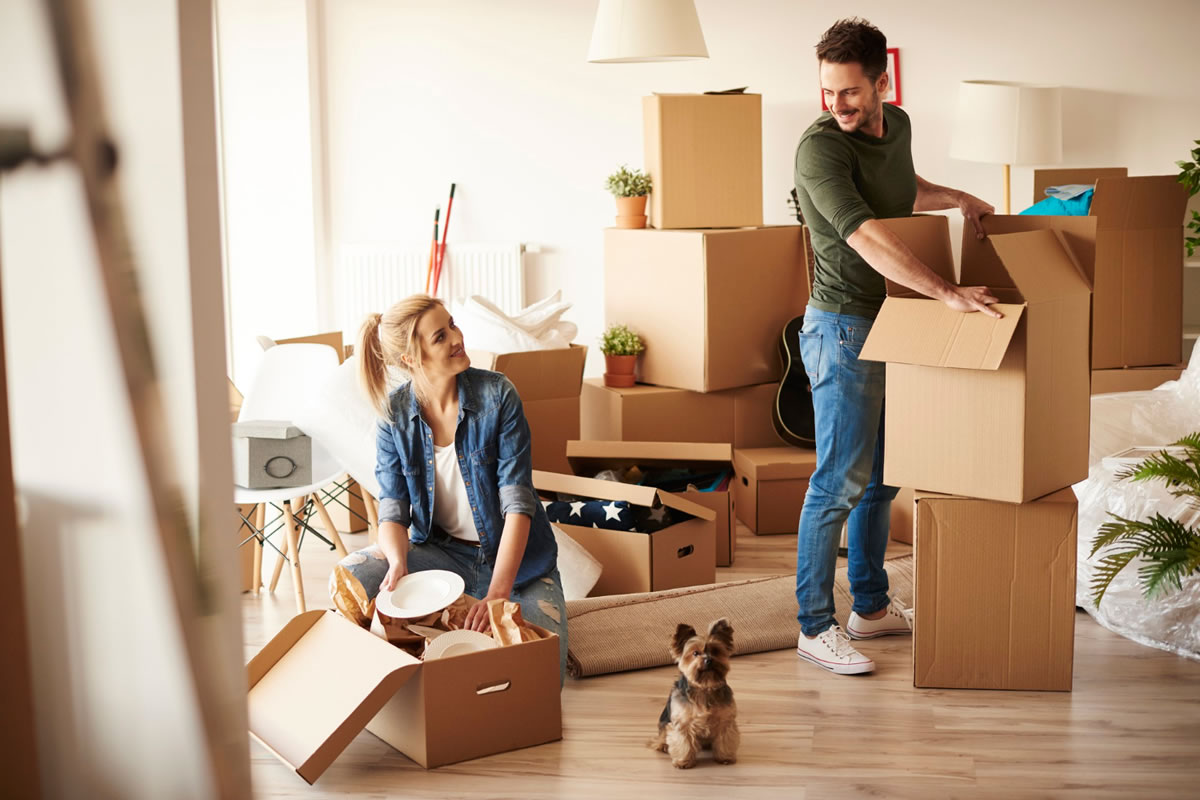 It's almost move-in day, which might mean that you are stressed out and overwhelmed about getting all of your belongings into your new apartment. However, you are also probably excited in anticipation of an exciting new adventure in our apartments in Wilmington, NC. When you live on your own as a renter, you will be able to benefit from all the freedom and new experiences ahead. However, you first need to move in. These are a few tips to make sure that move-in day goes smoothly as you m...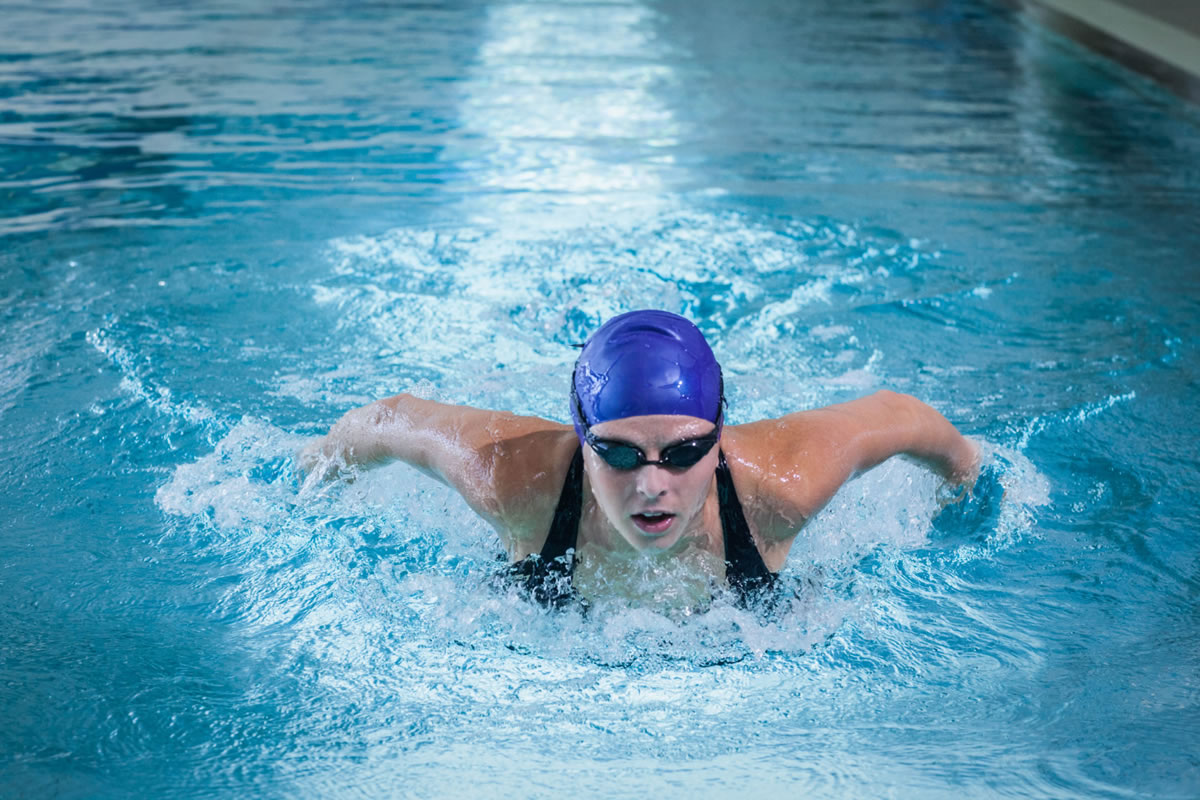 Living in an apartment offers many benefits that can enhance your everyday lifestyle and boost your overall health. When you live at our apartments for rent in Wilmington, NC, you have access to many amenities right outside your door that make it easy to live a healthy lifestyle. For example, our community swimming pool allows our residents to enjoy swimming laps and soaking their muscles after a busy day. These are just a few more benefits of using the apartment swimming pool to maintain you...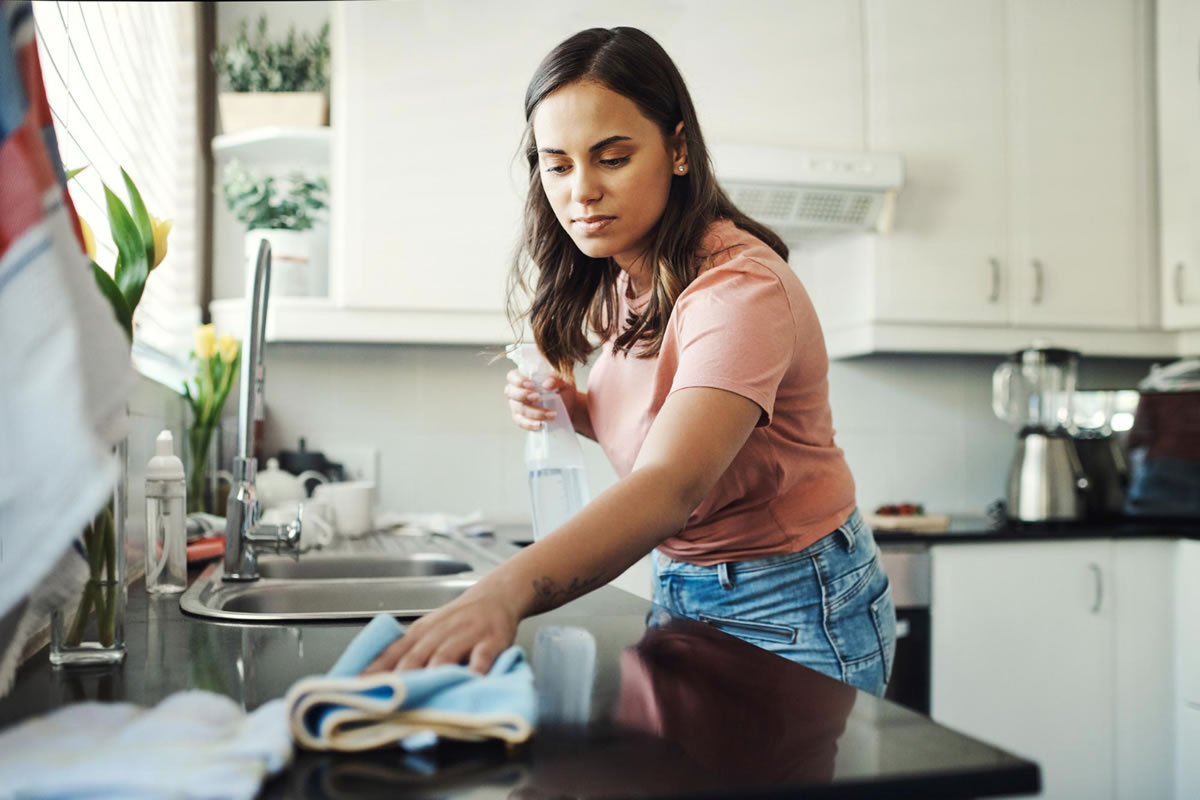 Many people say that a clean home leads to a clear mind. If you are struggling to keep your apartment clean on a daily basis, you may realize that it can also have a negative impact on your overall well-being. Tackling cleaning projects can be difficult if you do not know how to properly clean – and keep things clean. When you live in our apartments for rent in Wilmington, NC for the first time, you will likely want to know the ins and outs of cleaning. These are a few simple everyday h...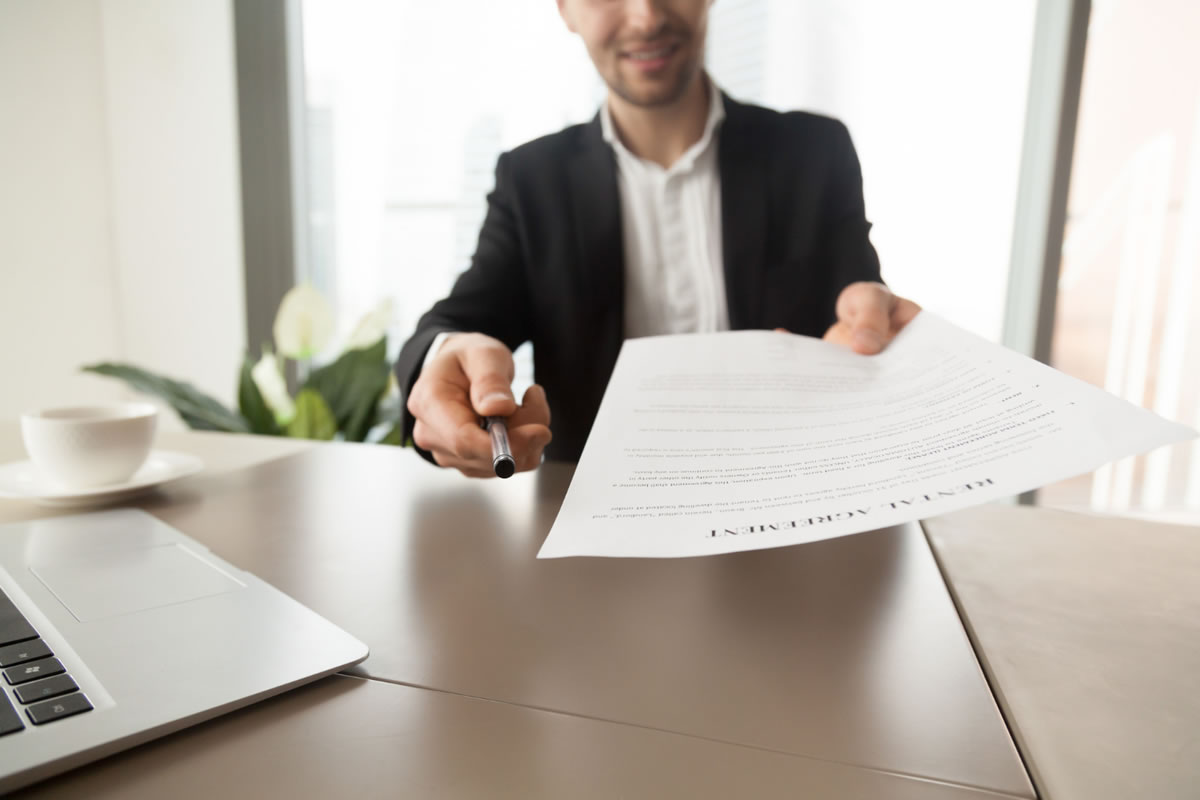 Craigslist is an online community where you can purchase and sell almost anything from clothing and accessories to vintage furnishings and mysterious treasures. Browsing craigslist can be a fantastic way to uncover something totally unique while saving some hard-earned money, but it's essential to keep a few things in mind before contacting a Craigslist seller. Experts from our apartments in Wilmington, NC, offer this list of Craigslist tips. Disclose all the Details ...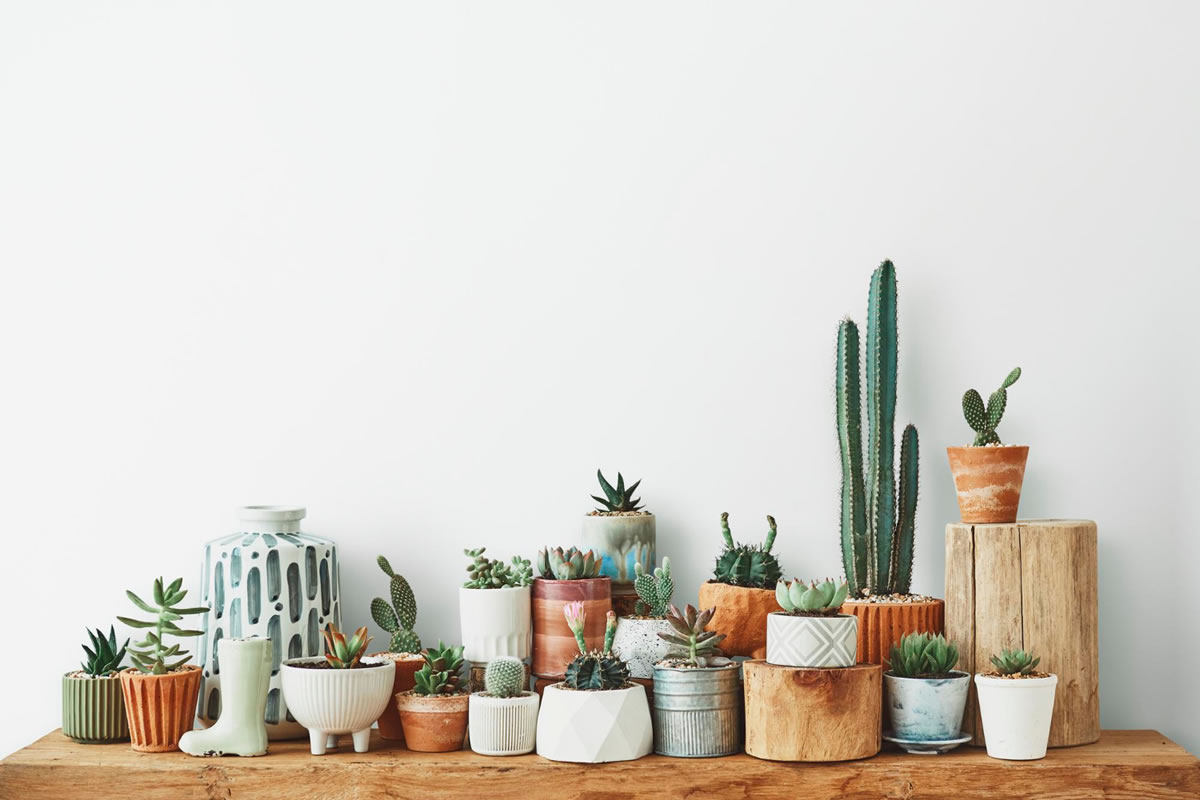 Making your apartment seem a bit more romantic and inviting may help keep your connection fresh – or support the beginning of a new relationship. Experts from our apartments for rent in Wilmington, NC, offer these tips to provide your apartment with a romantic makeover. Decorate with fresh flowers and plants. Some people might argue that a flower symbolizes romance, so why not keep it visible in your apartment? The scent of flowers combined with fresh potted plants...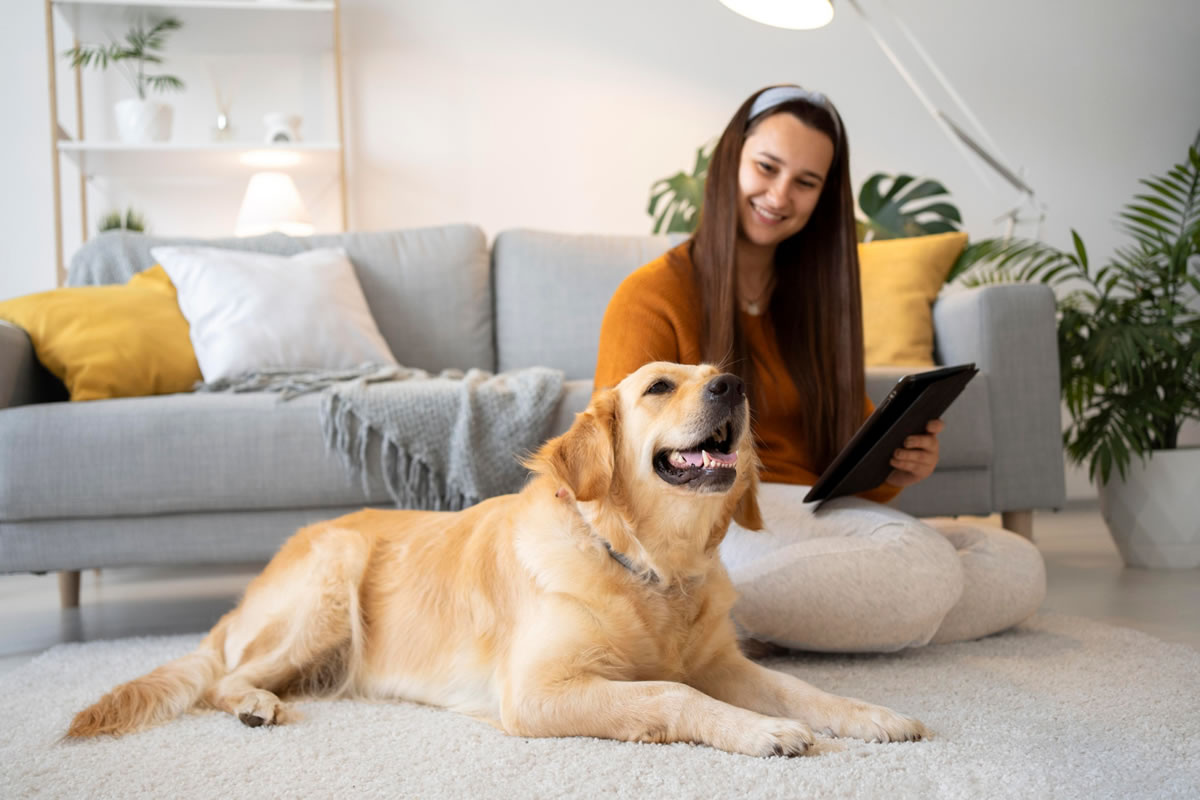 When visiting your relatives or friends, there is one thing that always gets plenty of attention. No, not a diverse music collection, a fancy automobile, or even a giant flatscreen TV; it's the family pet. Their regular interaction makes the little creature feel like part of the clan and vice versa. However, when choosing to get a pet for your apartment, recognize that it does require a lot of time and money and should not be a determination taken lightly. So, experts from our apartments ...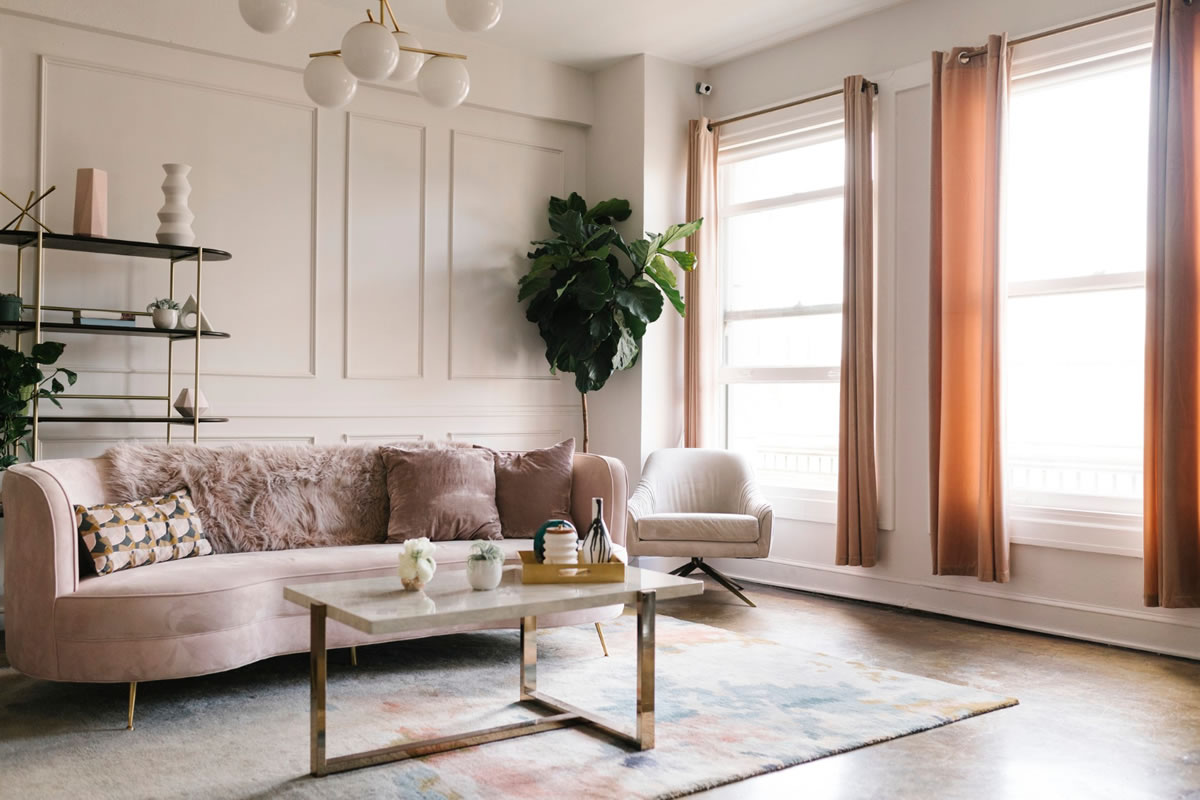 How you embellish and maintain your apartment conveys more about you than almost anything else. That may sound drastic, but the way you decorate, the cleanliness you display, and the general vibe of your apartment impact how others see you. It's one of the numerous moments in life people have an opportunity to judge you, whether they realize they are doing it or not. Once you adorn your apartment, it becomes a portion of how people perceive you. It's where you invite your fr...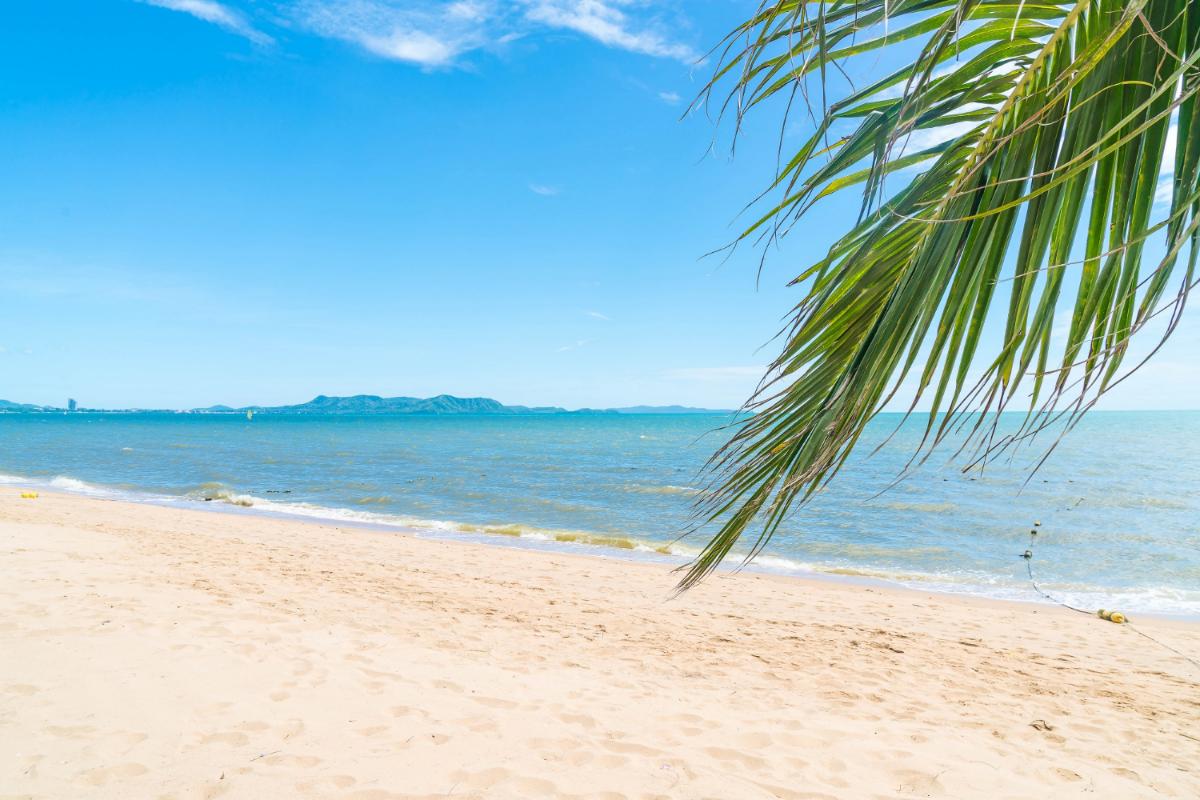 From a relaxed but active beach lifestyle to affordable seaside homes, people across the nation recognize the allure of life on the North Carolina coast. Experts at our apartments in Wilmington, NC, offer these reasons to love the city for those of you considering a move. Beer and Dog Lover's paradise Wilmington is home to various dog-friendly walking trails, attractions, and establishments to spend more time with your furry best friend. There are also many unique ...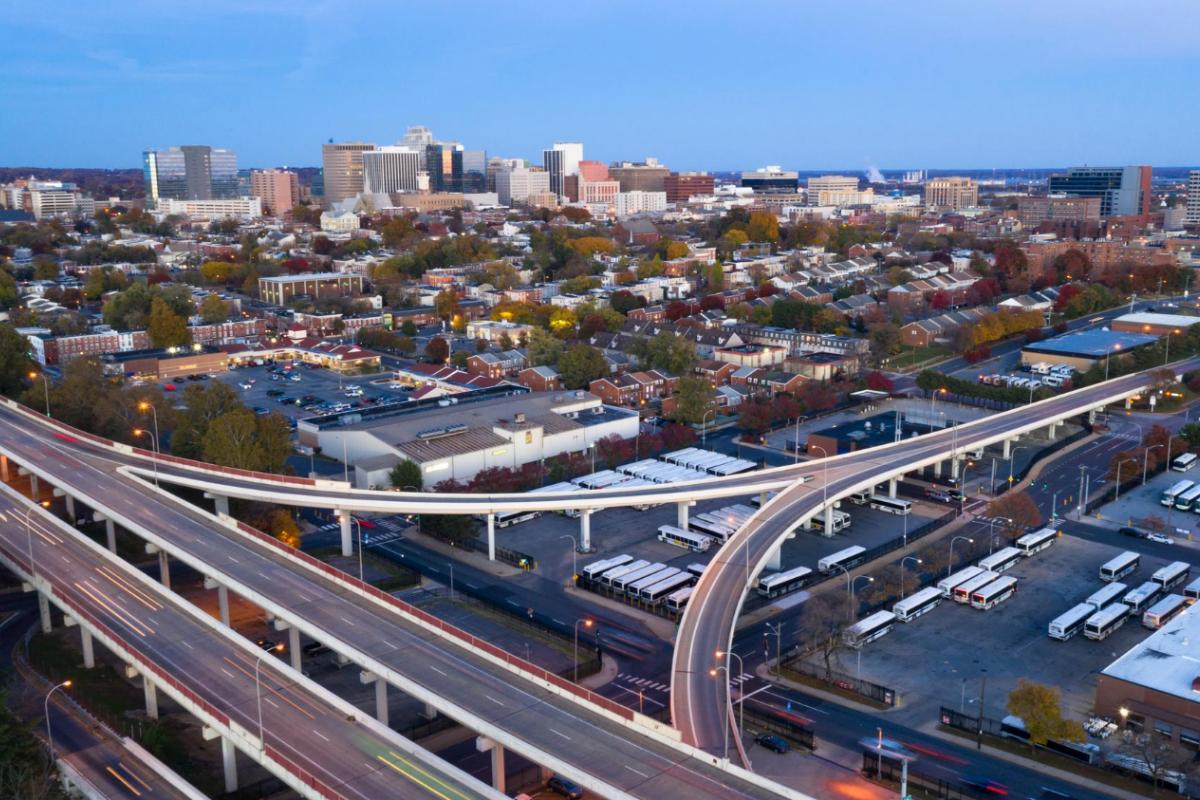 Some people don't want to visit the same mainstream attractions that other people love. So in nearly every city you visit, you will find unusual and unique attractions that are unlike anything else you will find around the city. They tend to appeal to a niche audience and offer goods and services outside of the norm. Experts from our apartments for rent in Wilmington, NC, present the most unusual and unique attractions across the city. Saigon Market The Saigon Market...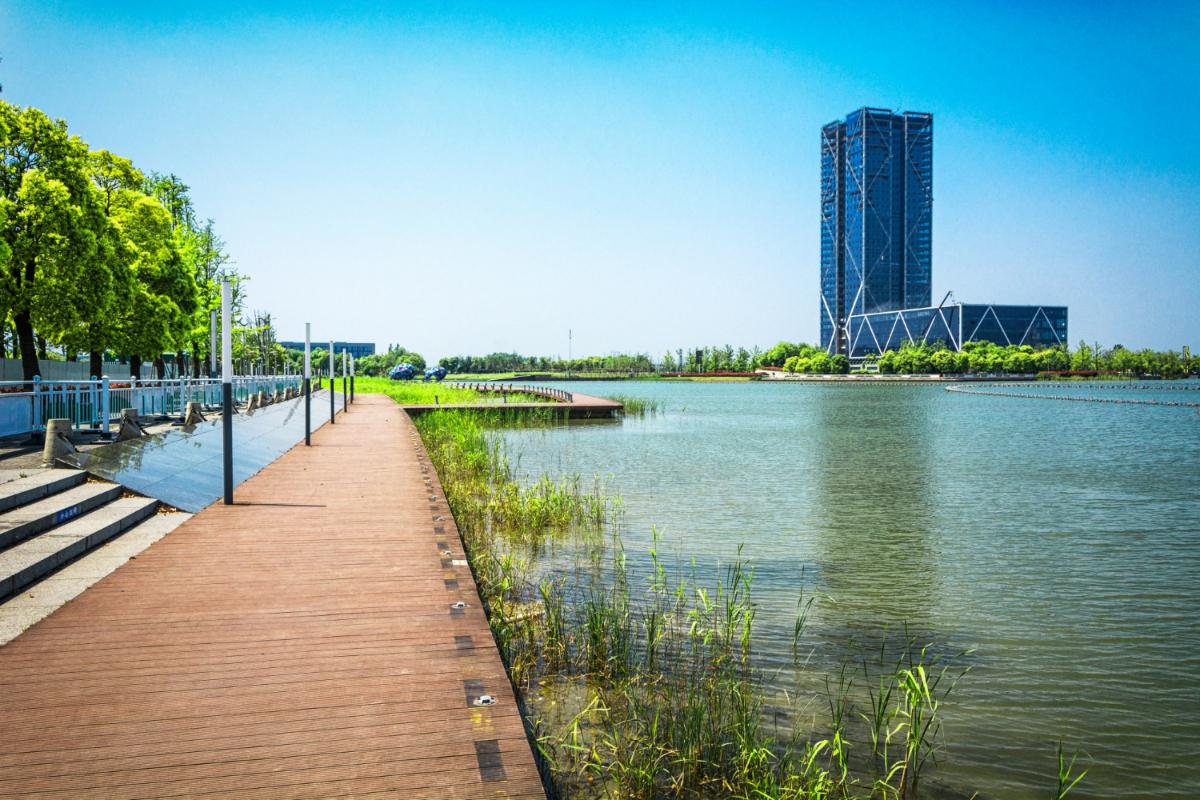 Wilmington, NC, offers plenty of great places revolving around the city's waterways and history. For example, the region was discovered in 1524 and houses enough historical attractions to fill your whole vacation, like the Battleship North Carolina deployed in WWII and the Bellamy House in the 200-block historic District. But the Cape Fear River and the Atlantic Ocean offer some great opportunities to explore, too, like the Riverwalk and Wrightsville Beach. Out experts on apartments for r...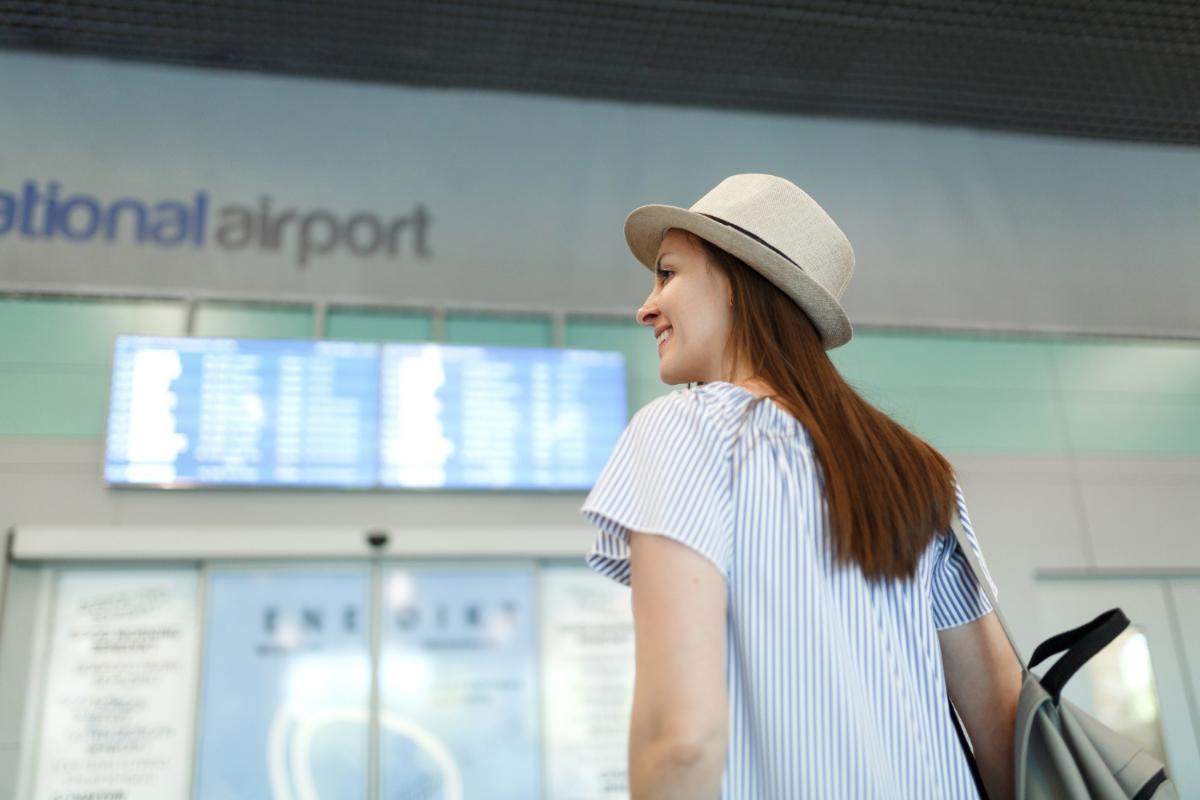 Whether you are a young professional looking for a new start near the sea or a snowbird hoping for a coastal retirement, Wilmington, NC, is a perfect place to live. This gem of a city tucked away on the Cape Fear coast provides a unique combination of the best of modern history and southern hospitality. From a thriving craft beer scene and beautiful historic district to stunning beach vistas, you will fall in love with Wilmington's diverse attractions. Experts from our apartments for rent...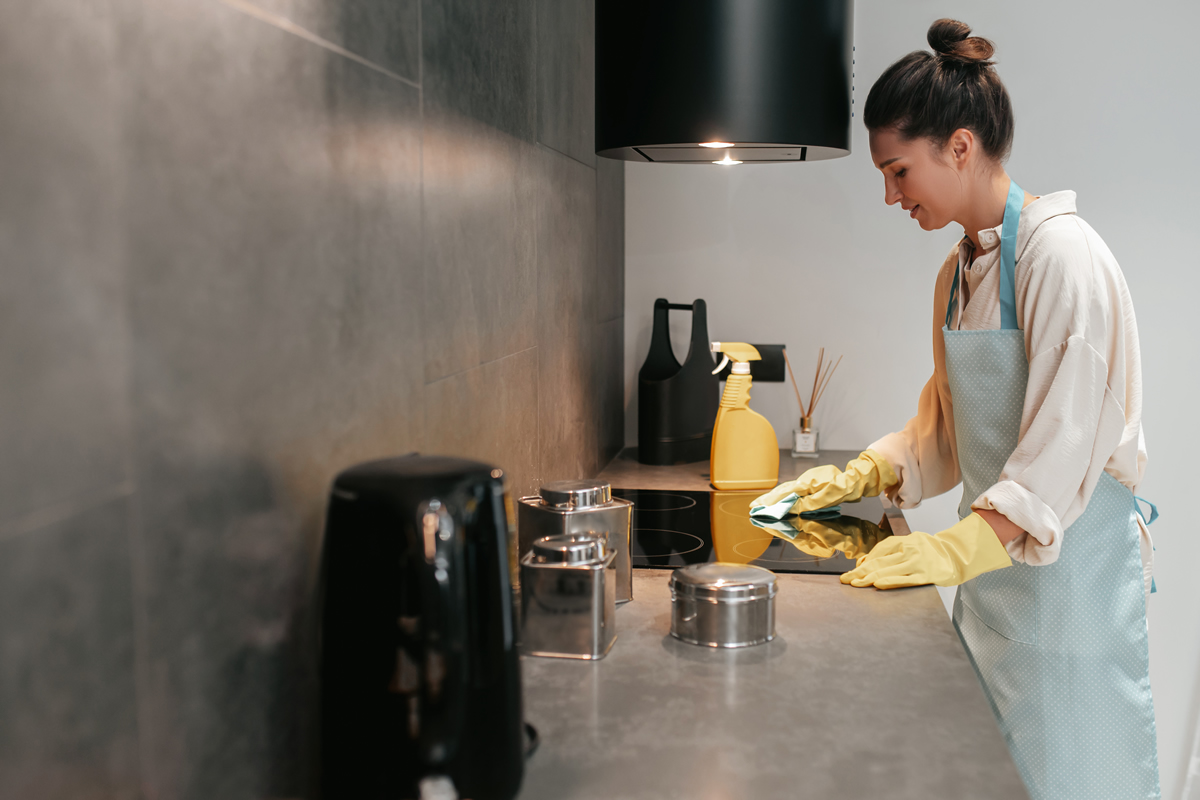 If you are like us, there are days when cleaning your apartment feels overwhelming. Whether having last-minute guests over or you are feeling less productive after a long week at work, sometimes you don't have the time or energy to fully deep clean your place. When you have 30 minutes or less to clean your apartment, starting your cleaning routine from the top down is essential to make it appear cleaner and eliminate any extra work. Start with dusting cabinets, ceiling fans, e...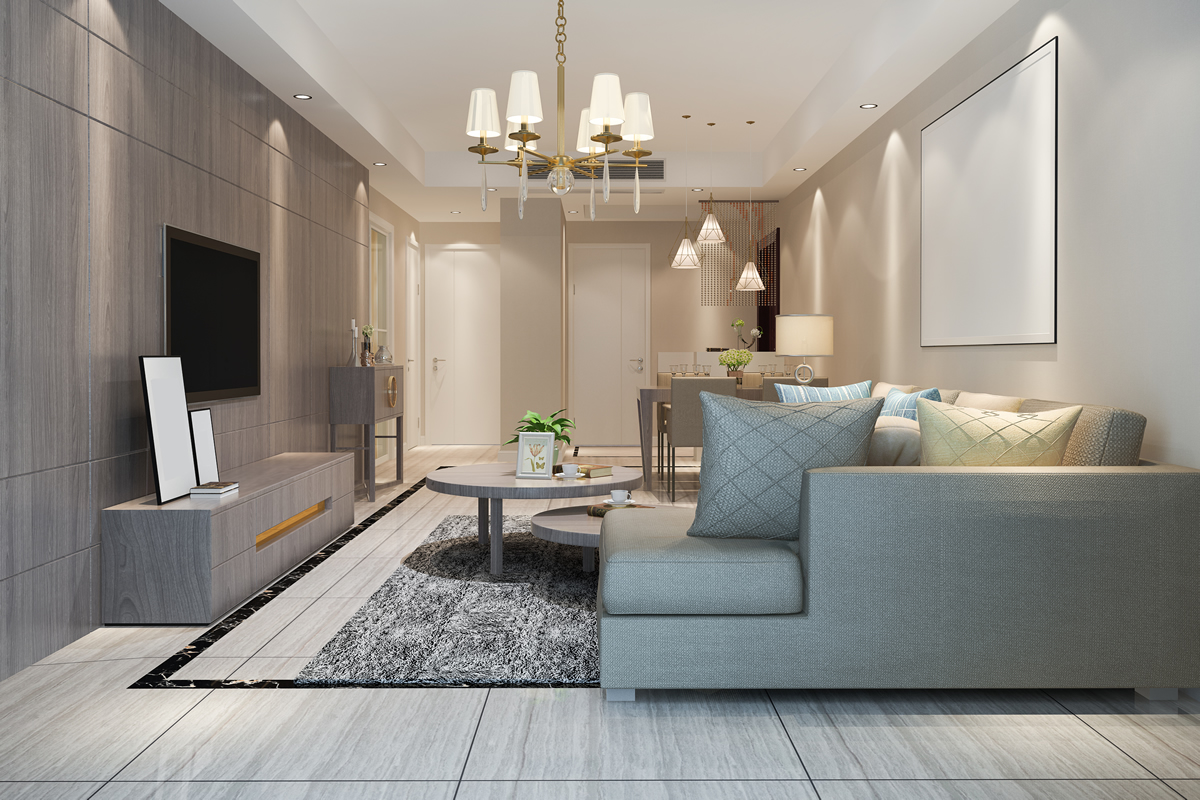 There is only so much multi-purpose furniture you can find to maximize functionality and so many mirrors you can hang to make the space look larger. Whether you want to refresh an existing space or move someplace new, the project should spark your creativity and be lots of fun. Experts from our apartments in Wilmington, NC, offer the following tips for apartment decorating to optimize space and style. Start all over Now is the perfect time to purge any junk you have coll...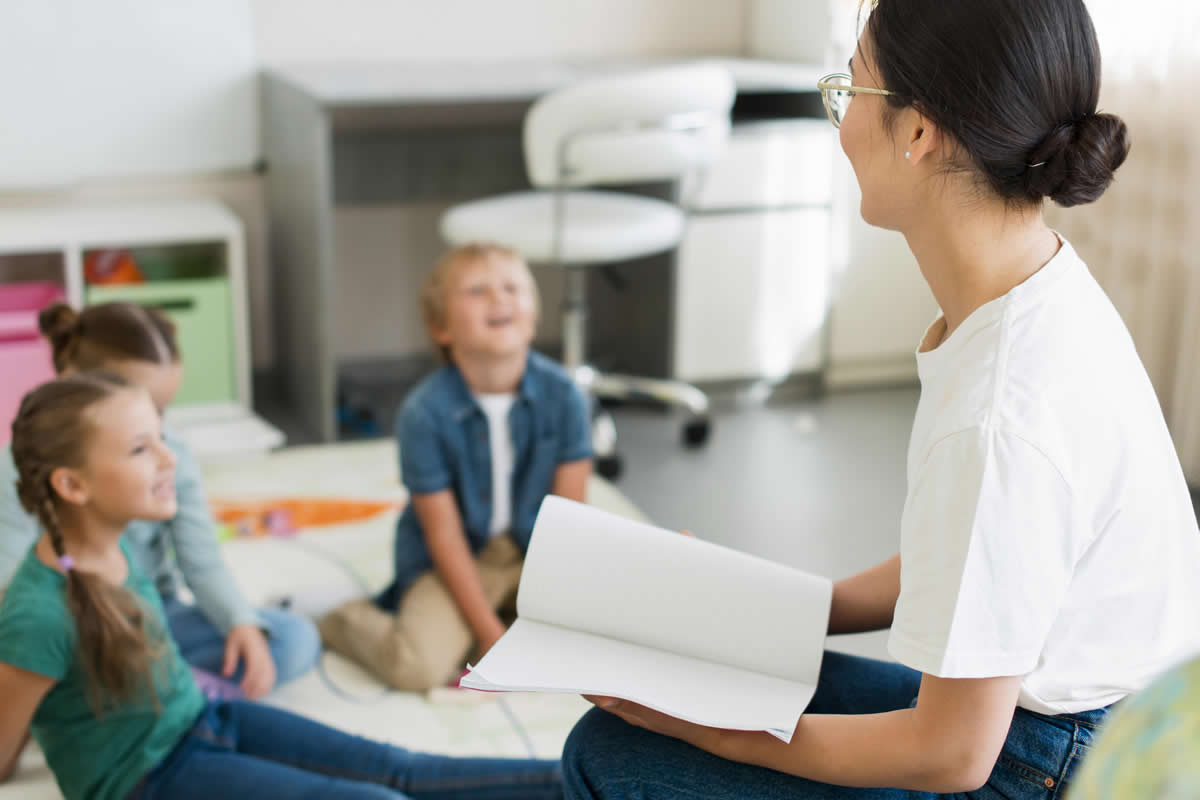 It is not uncommon for children to face learning challenges during their school careers. Of course, every parent wants to ensure their child's academic success and see them enjoy learning, but it can be challenging to see your child struggling to connect with the educational process. Our experts on apartments for rent in Wilmington, NC, offer the following reasons you should consider tutoring for your student. It allows one-on-one learning. The crowded classroom envi...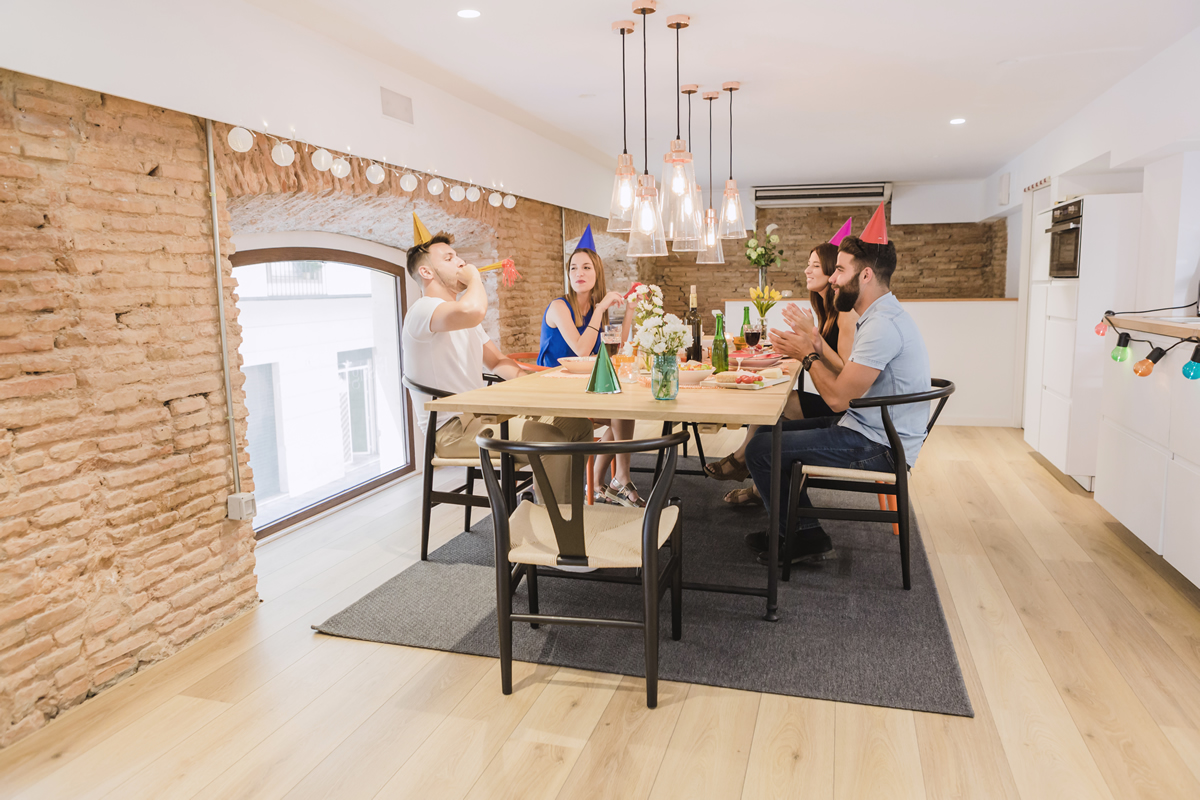 Dinner parties are a fantastic way to stay connected with friends or get to know your neighbors. However. Coming up with party ideas to fit into your small space can be a real challenge. If you are hoping to plan an apartment dinner problem but aren't sure where you should start, our experts on apartments in Wilmington, NC, offer tips for hosting a dinner party in a small space. Keep your guest list small You should not invite everyone you know to a dinner party. It ...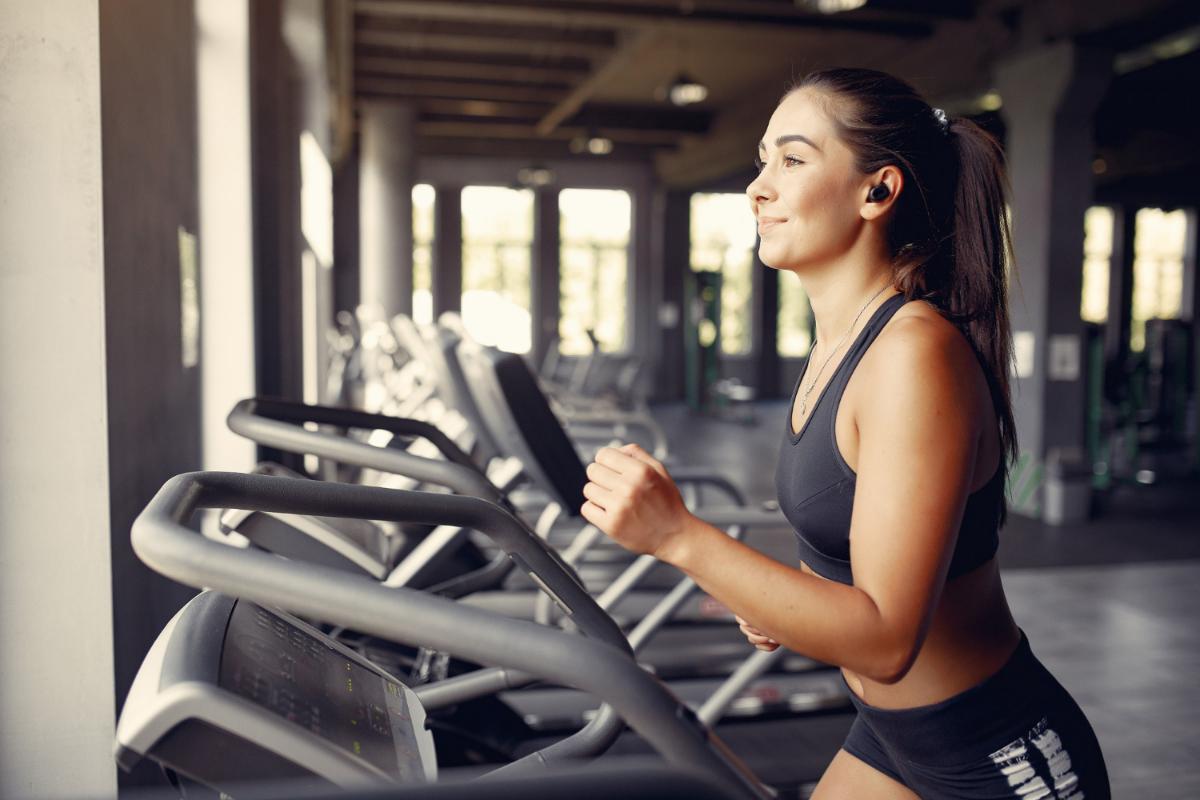 When the New Year rolls around, it may be tough to get back into your fitness routine after the holiday celebrations. With a gym outside your front door, it can be easy. A great way to start out fresh for the year is to set the right fitness goals that you can easily integrate into your daily life now that you are living at an apartment complex that has a gym outside your front door. Our apartments for rent in Wilmington, NC offer a state-of-the-art fitness center along with many other amenit...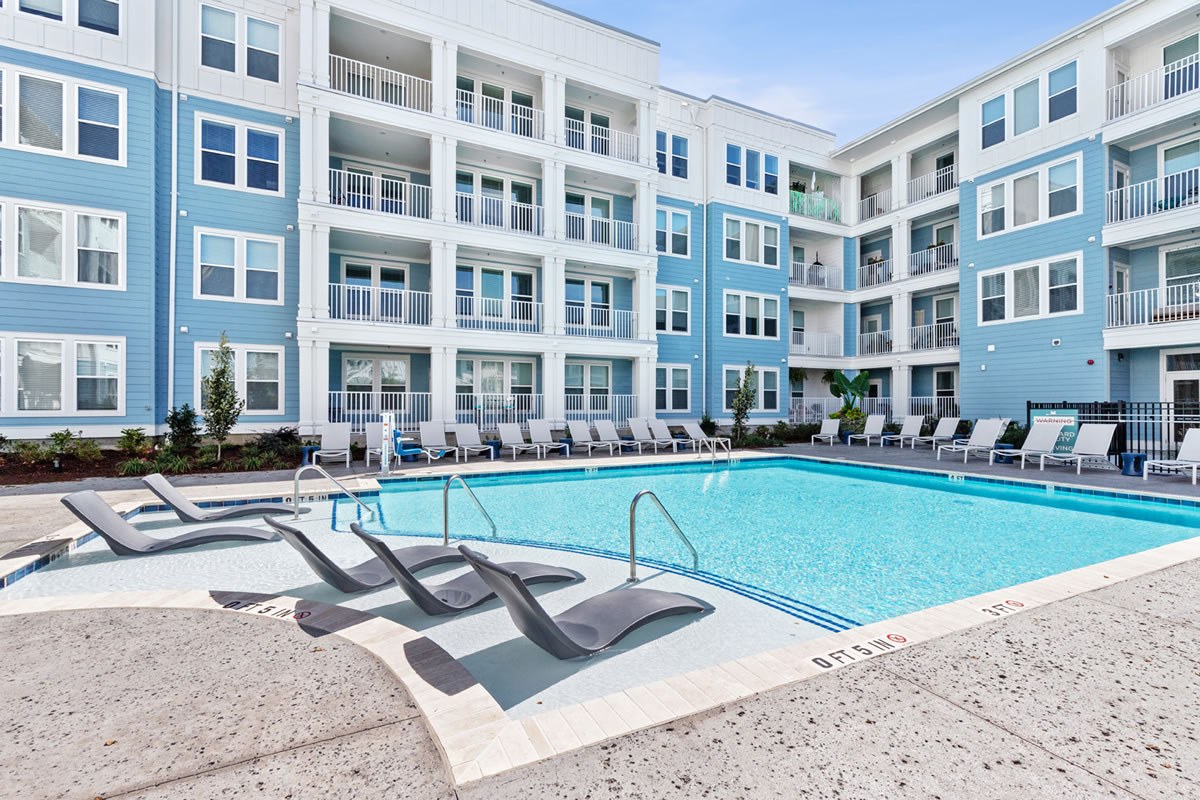 There are many perks to living in an apartment. Apartments in Wilmington, NC can come with built-in close-knit communities, many amazing amenities and easy access to the rest of the town. Apartments in Wilmington, NC are known to come with amenities such as clubhouses, pools, fitness centers and a business center. The purpose of these amenities is to give a leg up on the apartment's competition and help them to be a better apartment to their residents. Pool Pools c...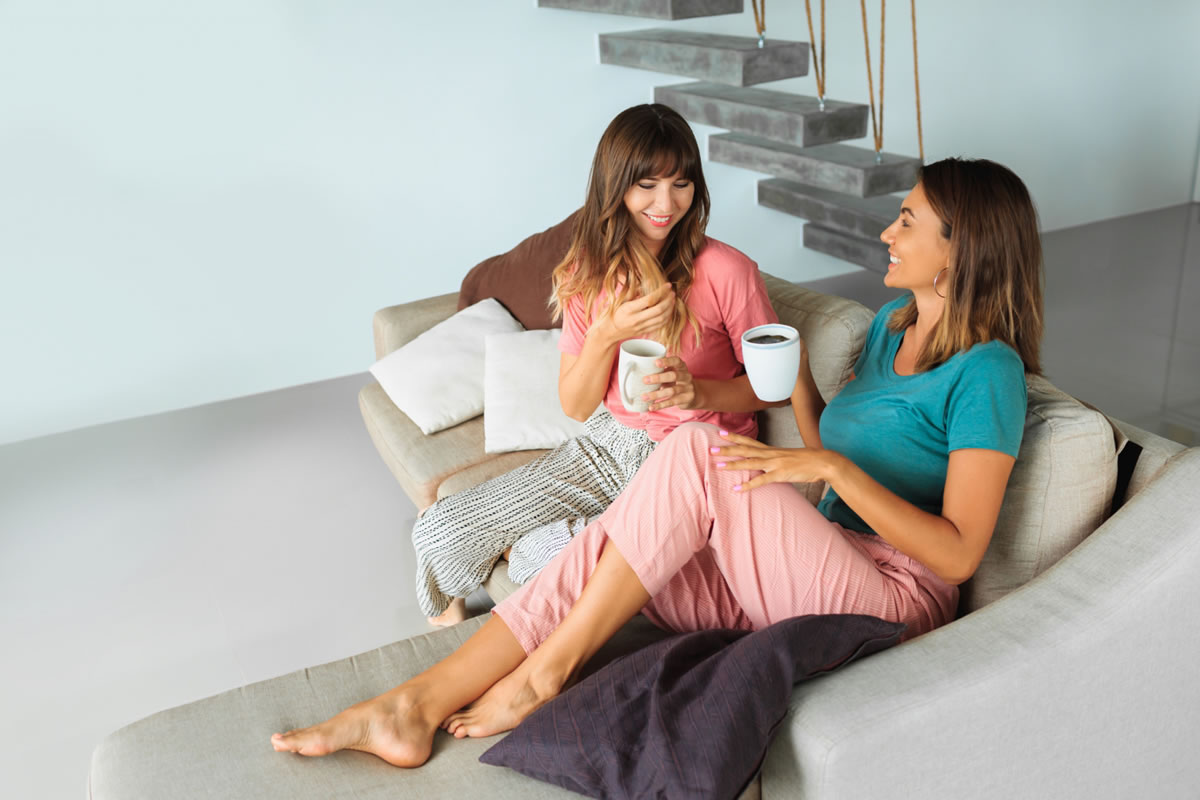 Now that you've moved into your apartment, you realize that you can't make ends meet on your own. When you embark on the hunt for the perfect roommate, you may dream about how cohabitating with others will make you lifelong friends. You'll want to start embarking on the challenging journey of finding the best roommate for you. By following these three tips, you can help to make sure that you are on the search for a trustworthy roommate that is well-suited to sharing your living sp...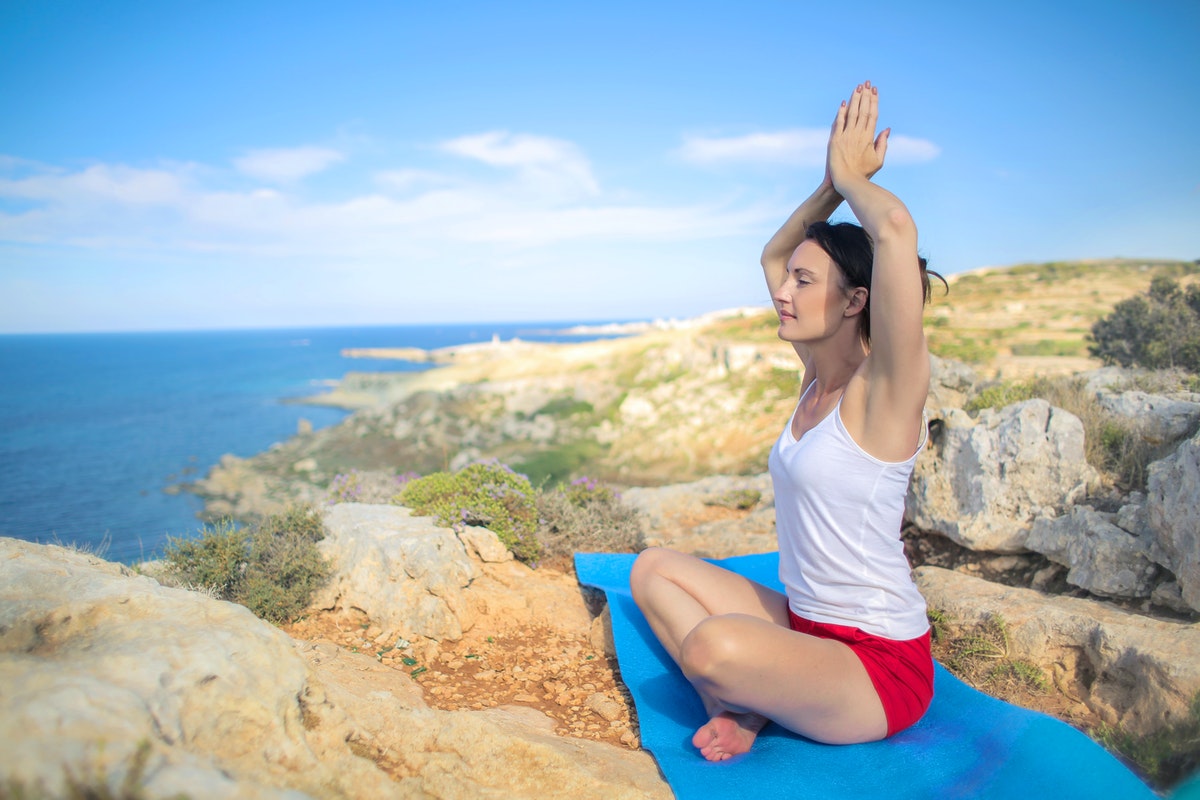 Are you always putting your self-care last in line? Do you struggle to make time for the things that make you happy? Whether you are constantly busy with work or have a hard time getting out of your apartments in Wilmington, NC, you need to start living a life that prioritizes your own needs. Taking care of yourself and your mental health requires you to be aware of what you need from your everyday life. These are a few changes you can make to your life so that you can start focusing on your ...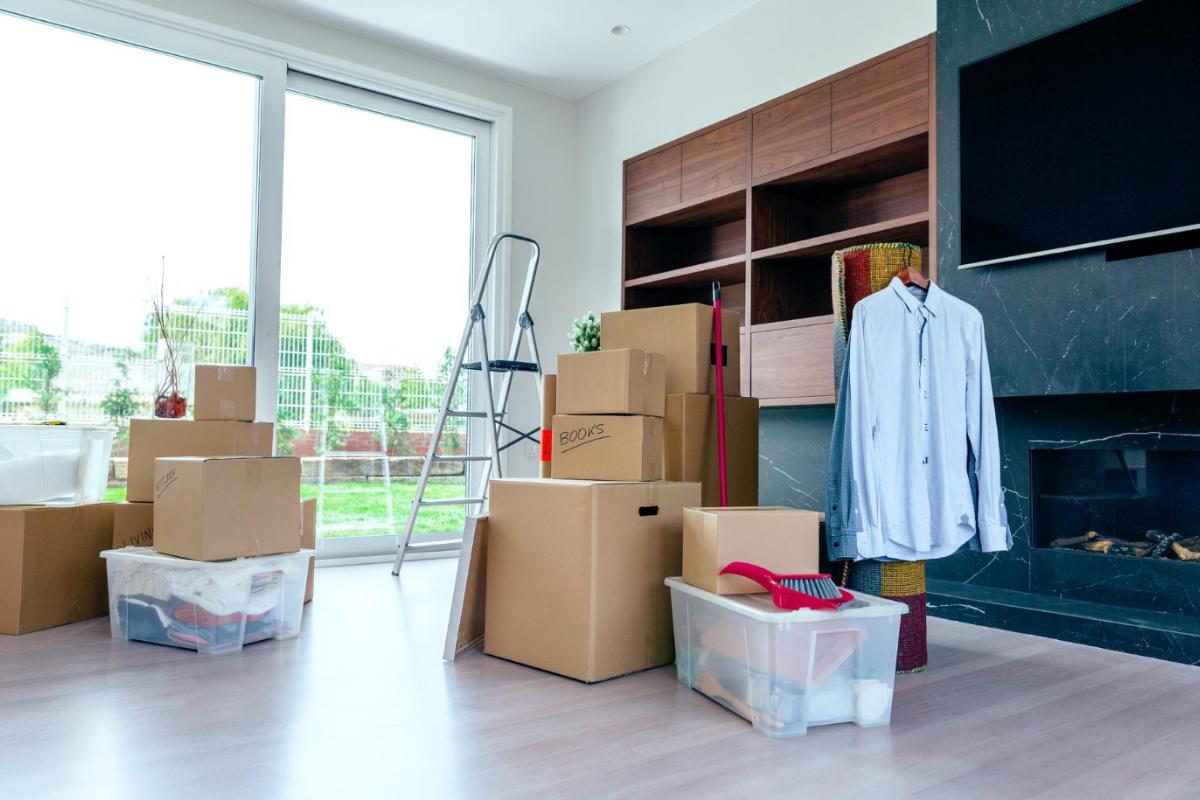 Moving into a new place is an exciting time in your life. You have the opportunity to experience a new area, decorate a new home, and decide how you want to spend your time living here. However, it can be a challenge to unpack everything and find a new home for all your belongings. Once you are settled in, you won't even look back. Until then, you will want to strategize how you will organize and plan your new apartments in Wilmington, NC. There are a few strategies that can help you orga...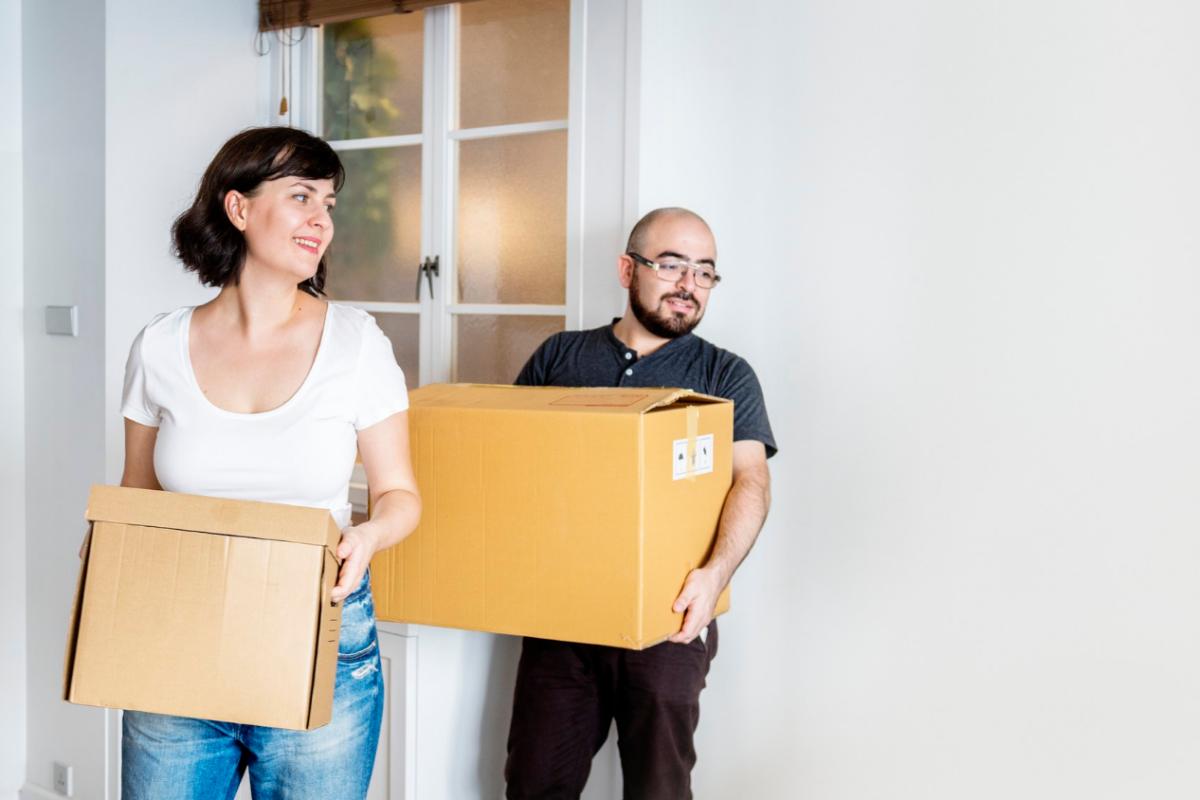 You've finally chosen the apartment of your dreams, and you're all packed and ready to go. Moving day is around the corner, and you couldn't be more excited. When you've chosen to live at our apartments for rent in Wilmington, NC, you will be able to have a smooth transition into your new home and community. Before you start to enjoy the amenities, you will want to make sure that you get settled into your new place with all of your belongings. There are a few tips to follow to...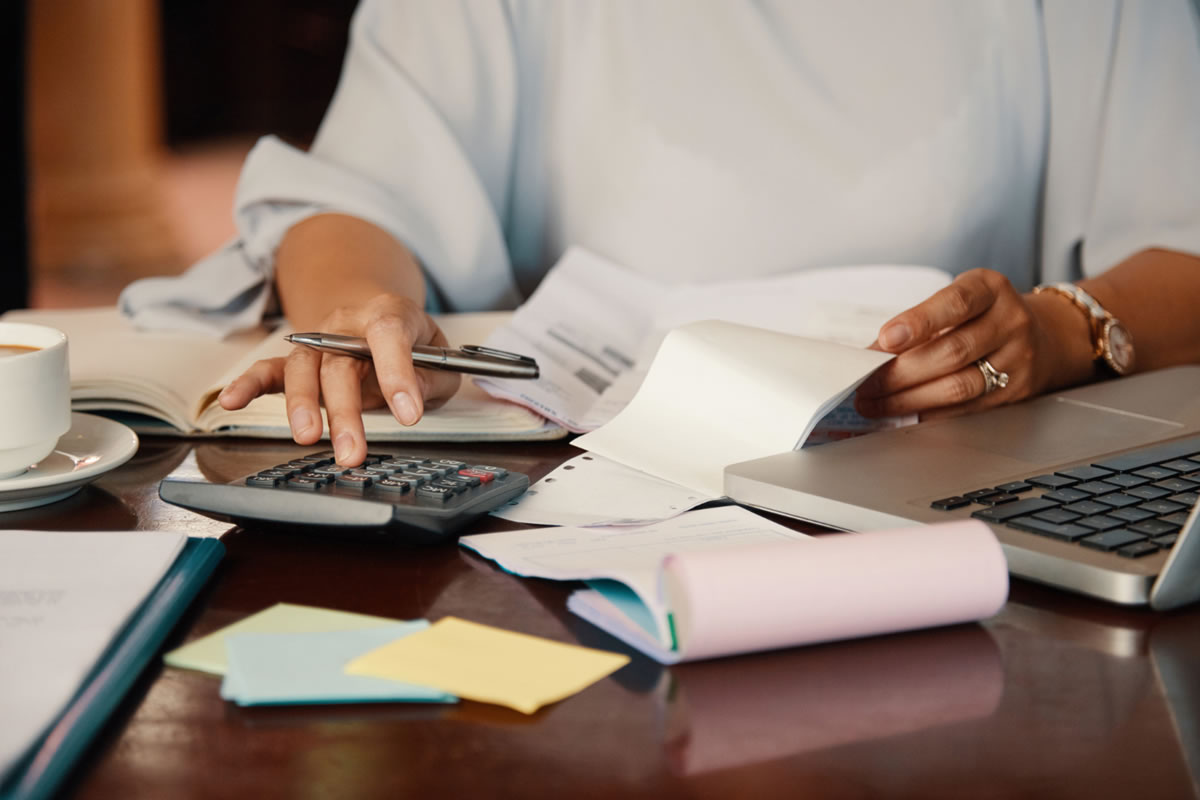 Are you tired of always spending your paychecks on bills, rent, and other essential expenses? Do you have trouble tracking your spending? When you have a hard time understanding your finances and your spending habits, you may want to create a budget that you can realistically handle. Living independently can also mean that you spend extra money on entertainment, like dining out, going out with friends, and enjoying recreational activities. This can make it difficult to actually stick to your ...
Nobody likes to be the bad guy and make conflict within your community. However, when you have noisy neighbors that disrupt your ability to live your daily lives, it may require you to take action. When you live in apartments in Wilmington, NC, you live close to many other residents. In order to keep the peace, it is recommended to follow basic rules, like keeping it down after dark. If you have neighbors that play loud music, yell frequently, or make a lot of noise, you might find yourself s...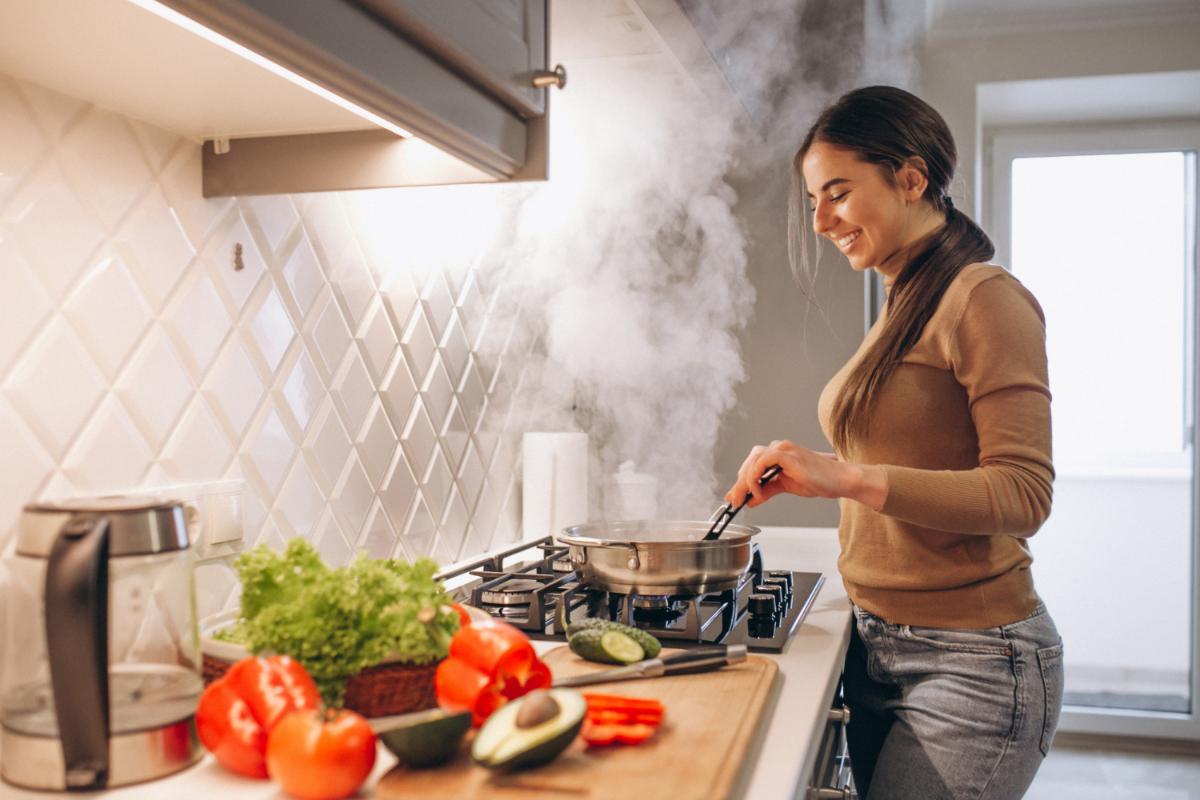 Have you been feeling drained or unbalanced by working too much or having too many things on your to-do list? Living an unbalanced life full of only responsibilities can lead to burnout if you don't take the time to unwind. When life starts to feel hectic, you will be thankful that your apartments for rent in Wilmington, NC offer many amenities that can help you unwind and relax when life starts to feel a little unbalanced. Our apartments provide our residents with their own comfortable o...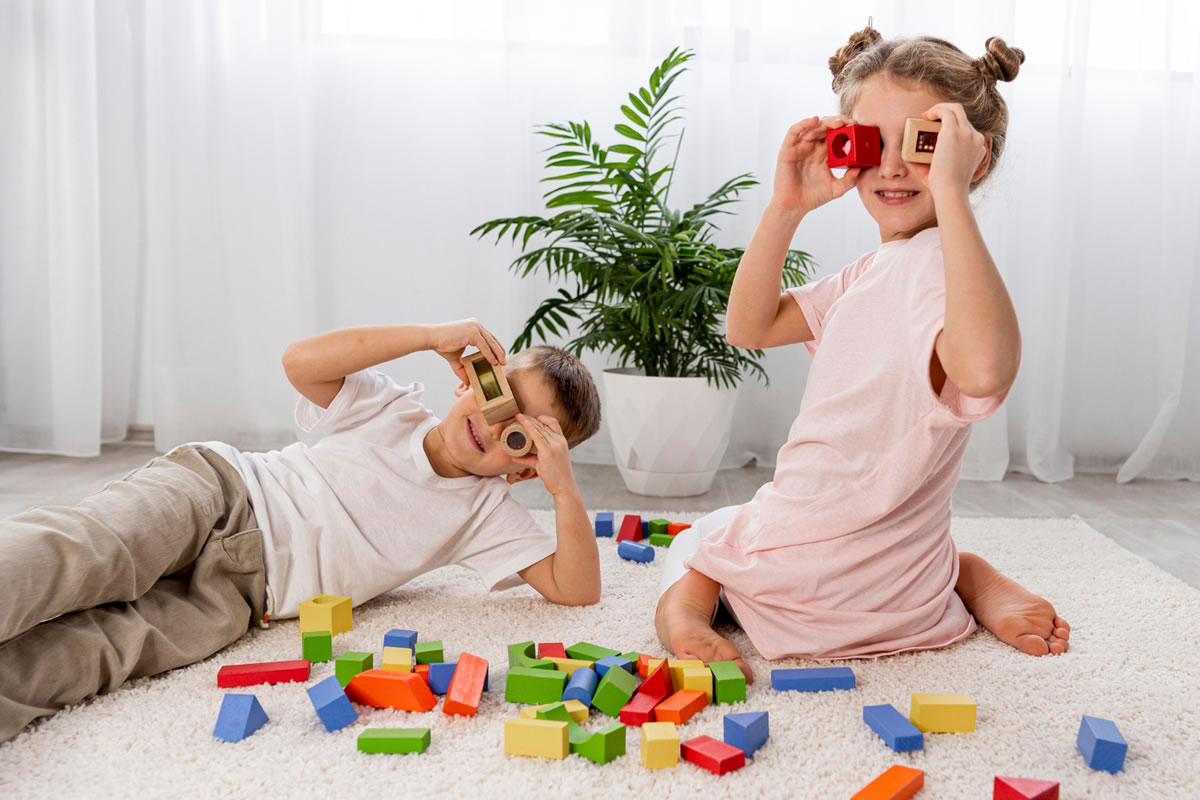 Are you living with kids in your apartment? Are you having trouble juggling their virtual learning with your work? By designating a specific space that is tailored to your kids' learning, you will be able to provide them with the tools to be successful at home. Learning from an apartment may seem like a difficult task, but it is possible with a few adjustments. At our apartments for rent in Wilmington, NC, we work with many families to provide them with the best place for their family. Th...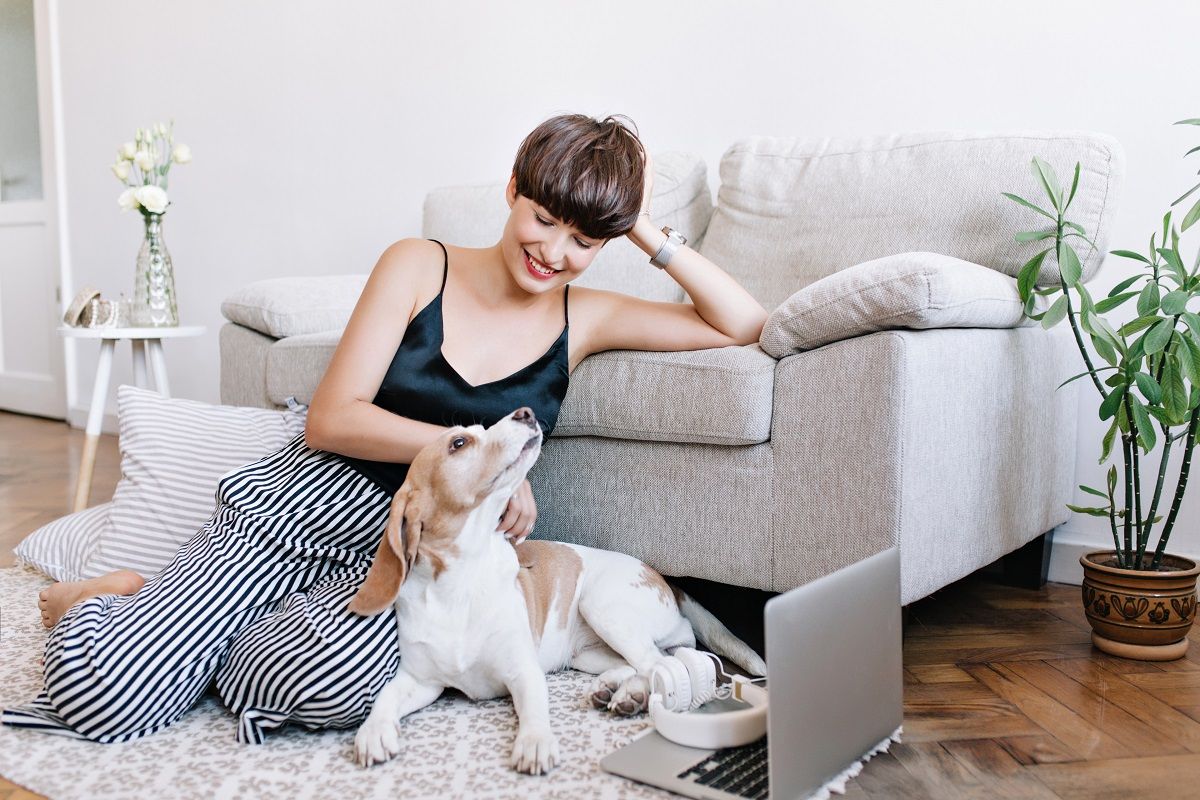 People love to own pets because of the companionship and loyalty they offer. They truly become part of the family, which means that you can't ever leave them behind when you choose to move. At Oasis at Riverlights Apartments in Wilmington, NC, we welcome pets and their families to their new place. Even though pets offer many great qualities, they are still a responsibility that requires extra attention and effort. For this reason, you'll want to know about some of the steps that you c...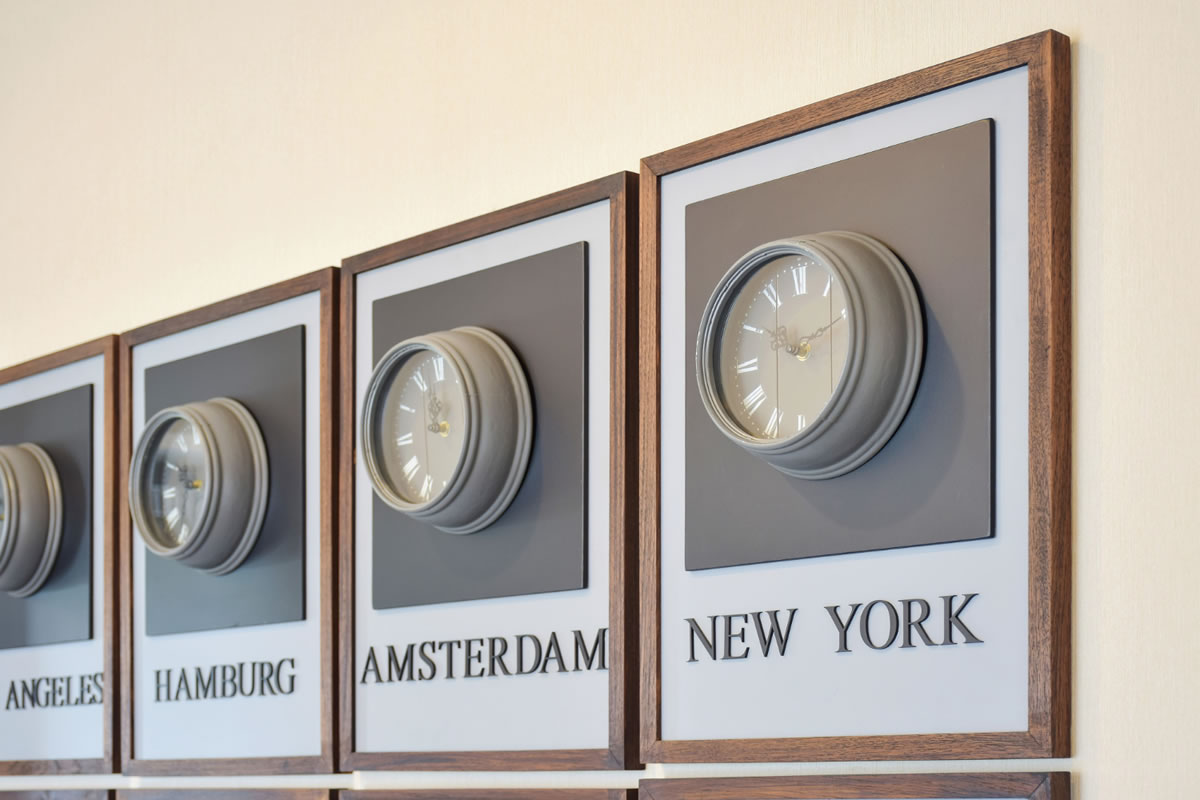 Moving into a new place comes with the option to decorate and find new ways to express yourself. If you're someone who loves to travel, there are many creative and simple ways that you can reflect your personality in your apartment. It doesn't matter whether you are a frequent flyer, or you have dreams of places to visit; expressing your love for travel will be fun and simple with the following tips: 1. Classic suitcase trunks Vintage trunks are exc...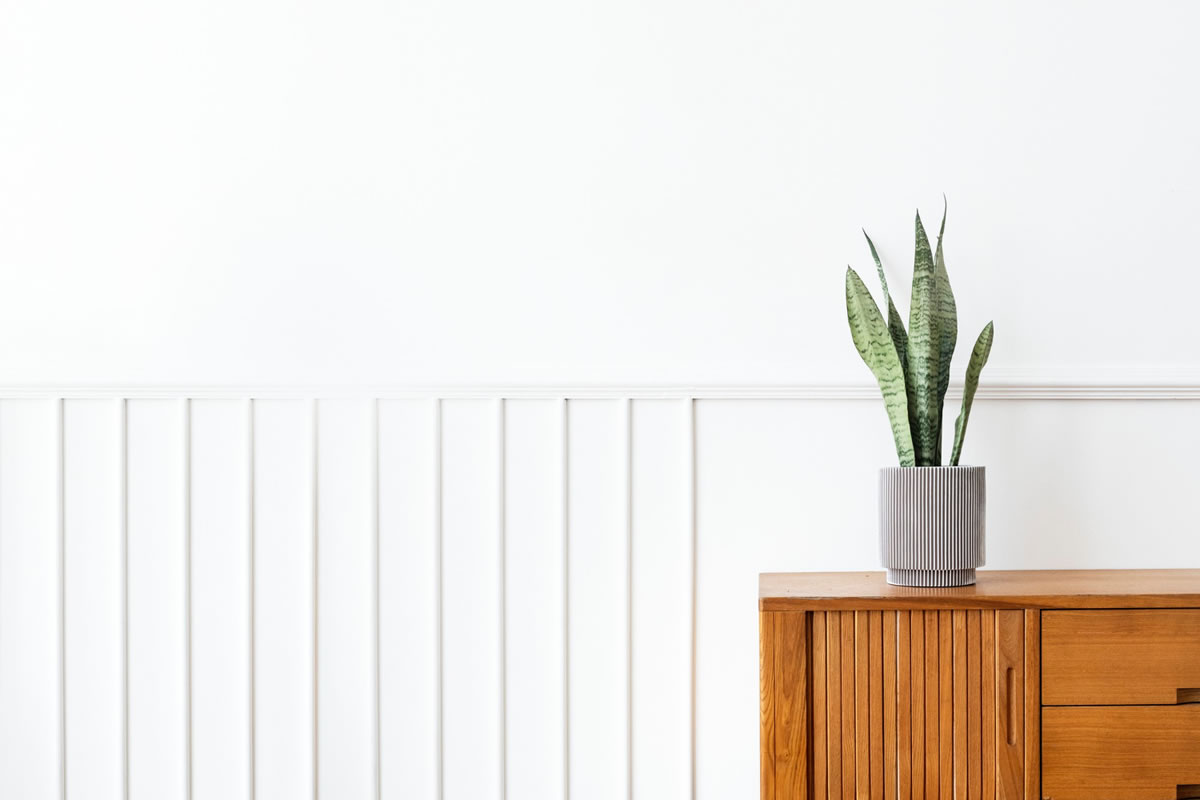 Indoor plants help bring a small piece of nature indoors, while also providing the benefit of some green space and fresh air. Studies show people with indoor plants are happier, more productive, and healthier. And since houseplants are relatively cheap to buy and maintain, it's an easy upgrade to your living space. If you're new to plant care, start with a plant that's easy to care for. Plants from local nurseries will be healthier, and the staff should b...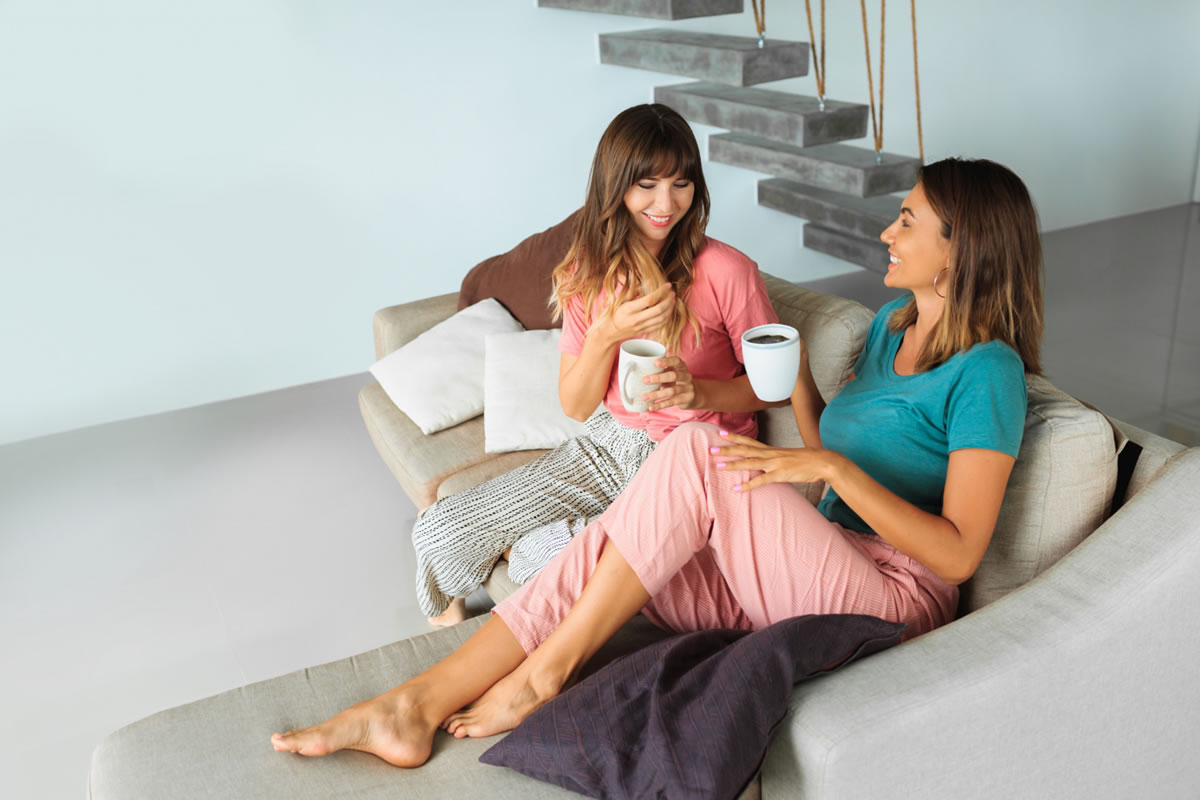 Looking for the ideal roommate is not as straightforward as getting an apartment. You need to be careful, and meticulously screen everyone that comes your way. First, determine why you want a roommate. Are you looking for someone to share the cost of living? Are you bored of living by yourself? This will help you determine if a candidate is right for you. Use the following questions to better understand if a potential roommate will be a good fit for you and for your apartm...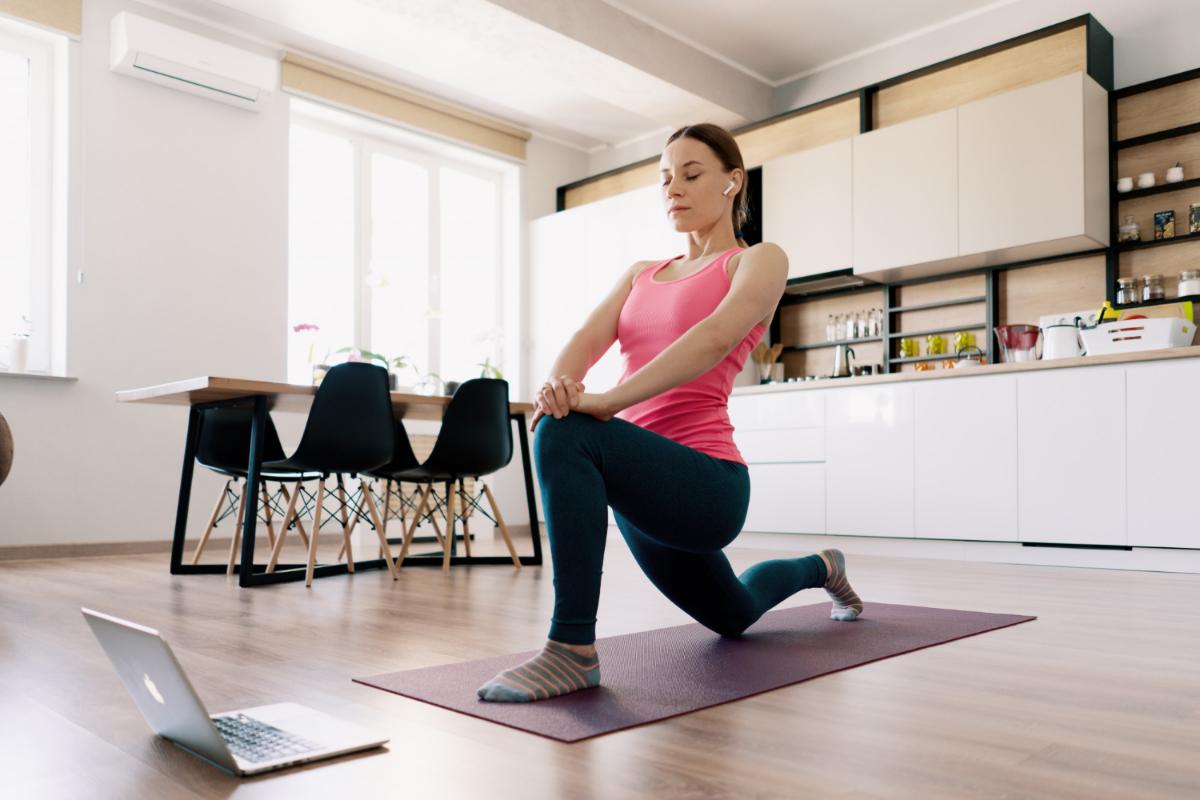 Staying healthy means eating well, creating good habits, and sticking to a fitness schedule. Many apartment complexes offer fitness centers with lots of options for getting in shape. However, that doesn't mean there aren't effective ways to start working out right in your living room. Walking Obviously, walking around outside is an effective workout, but don't underestimate the number of steps you can log inside. Download a step tracking app, or buy a p...
There are many things to think about while deciding on an apartment for rent in Jacksonville, Florida. A new home means out with old and in with the new. What a great opportunity for new decorations in your new home. Where to begin. Taking into account of welcoming a new season always makes decorating ideas easy and does not need to take a lot of time and resources. It's Fall and there many things to love about this season with the leaves changing to brilliant colors, the cool...