Tips for Planning an Apartment Housewarming Party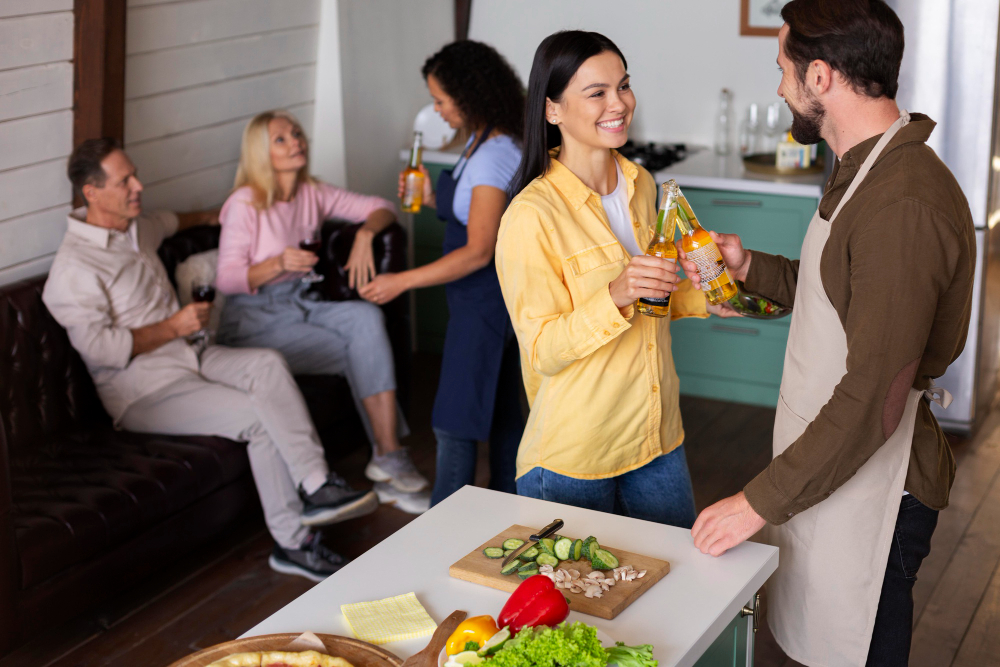 Moving into a new apartment can be an exciting experience, especially if it's your first time. However, it can also be a bit overwhelming, especially when it comes to planning a housewarming party. While it's important to celebrate your new beginnings with friends and family, planning an apartment housewarming party can be a bit tricky. In this blog post, we'll provide you with some tips on how to plan and throw the perfect apartment housewarming party.
1. Invitations
The first step in planning your housewarming party is to send out invitations. You can create a Facebook event or use an e-invitation site to send out invites. Make sure to include the date, time, and location of the party. You can also add a personal touch by including a message about how excited you are to have your friends and family over for the first time in your new apartment.
2. Space Planning
When planning an apartment housewarming party, space is everything. It's important to evaluate your apartment's layout and decide where you'll want to place your guests and what areas to keep free. You can also use decor to designate certain areas of your apartment for guests to mingle in or sit. Also, make sure to keep the furniture and decor simple but classy, as overcrowding can make the space seem smaller than it is.
3. Food and Drinks
Food and drinks will be the main attraction of your housewarming party. You can choose to do a potluck, order in, or cater the event. However, make sure to consider any guests with dietary restrictions. Don't forget to stock up on ice, cups, and napkins well before your party to avoid any last-minute trips to the store.
4. Entertainment
No party is complete without some entertainment. You can set up a playlist of music or have a movie playing in the background. Engage your guests in some group activities by setting up board games or card games. You can also set up a photo booth or a DIY bar station for guests who want to try their hand at creating their own cocktails.
5. Be a Gracious Host
Lastly, remember to enjoy yourself and be a gracious host. Make sure to greet your guests warmly and introduce them to each other. Be available to answer any questions they may have about the apartment or the neighborhood. Also, follow up with a thank you note after the party, thanking your guests for coming and have a good time.
Conclusion
Throwing a housewarming party can be a fun and exciting way to celebrate your new apartment and show it off to your friends and family. By following the tips in this post, you can ensure that your party is a success and that your guests have a great time. Remember, the most important thing is to enjoy yourself and have a good time with your guests. Thank you for reading, and have fun planning your apartment housewarming party! If you're looking for apartments for rent in Wilmington, NC, contact Oasis at Riverlights today to schedule a personal tour.