Tips for Making the Most of Your New Home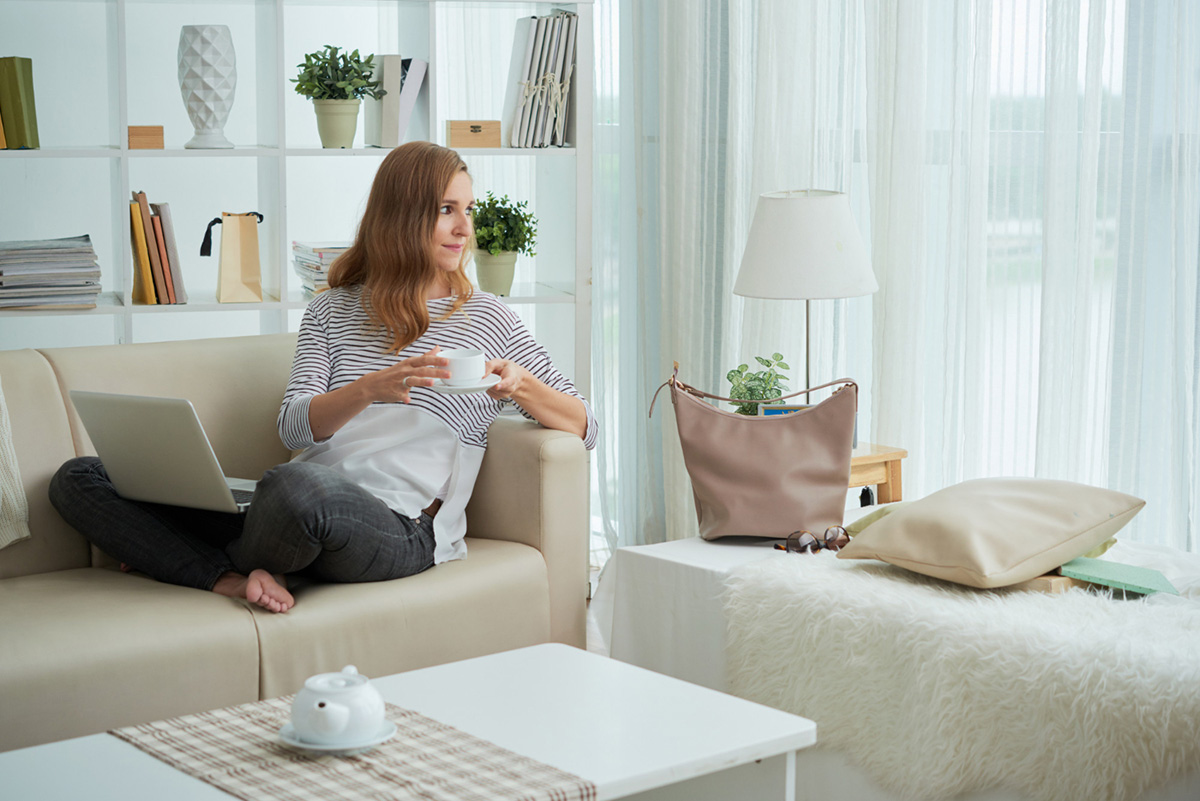 Moving into a new home, particularly an apartment, can be an exciting experience. But once the flurry of activity associated with unpacking and organizing subsides, you can find yourself wondering what to do next. While everyone hopes to enjoy their accommodations, the fact is some people simply fail to connect with where they live, which can create feelings of dissatisfaction and even depression. Fortunately, there are lots of things you can do to love your space, regardless of its size or location. Here are some tips for making the most of your new home.
1. Decorate with intention
A home that reflects your personality is more likely to feel like a sanctuary, a refuge from the outside world. Decorating is an excellent way to make your mark on your home but decorating with intention is more effective than decorating without a plan. Some suggestions for decorating with intention are to incorporate favorite colors or themes, or even make custom art or furnishing that reflect your unique tastes.
2. Get creative
Whether your goal is to make your home more inviting to guests or simply to feel like a more comfortable space, experimentation with various ideas can help you truly make the most of your home. Try rearranging the furniture or adding in plants to create a sense of tranquility. Opting for simple updates like updating light fixtures or installing floating shelves for knick-knacks can make a considerable difference in the overall feel of the space.
3. Establish a routine
Establishing a routine that makes you happy and fits your personality can elevate your relationship with your new home. Some people find napping in the same spot every day, others find it therapeutic to practice yoga or meditation in the comfort of their living room. Stick to the routine that works for you and you'll soon find a peace that comes with predictability and a sense of home.
4. Get involved in your local community
While it's great to love where you live, loving the community where you live is even better. Get involved in your local community center, sign up for a local class or volunteer at the nearby shelter. Not only will you make a difference in your community, but it's an excellent opportunity to make connections with like-minded people, which can help you feel more connected to your neighborhood.
5. Make memories
One of the best ways to love where you live is to create fun experiences in your space. Host movie nights, game nights or dinner parties for friends and family. Engaging with people in your space will make it feel more alive and less like just a place where you sleep and eat. Not only will you create memories that you'll cherish for years, but your guests will appreciate the effort and intentional experiences created in your living space.
Conclusion
Loving where you live is key to happiness and well-being. Each tip mentioned above is a stepping stone towards fully embracing your new home. From decorating with intention to making memories, these small tweaks can bring immense joy to your life. Take the time to put in the effort and you'll never regret it - who wouldn't love coming back to a home they adore every single day? If you're looking for apartments for rent in Wilmington, NC, Oasis at Riverlights is the perfect place to start. Be sure to schedule a personal tour today!