Tips for Designing a Functional Home Office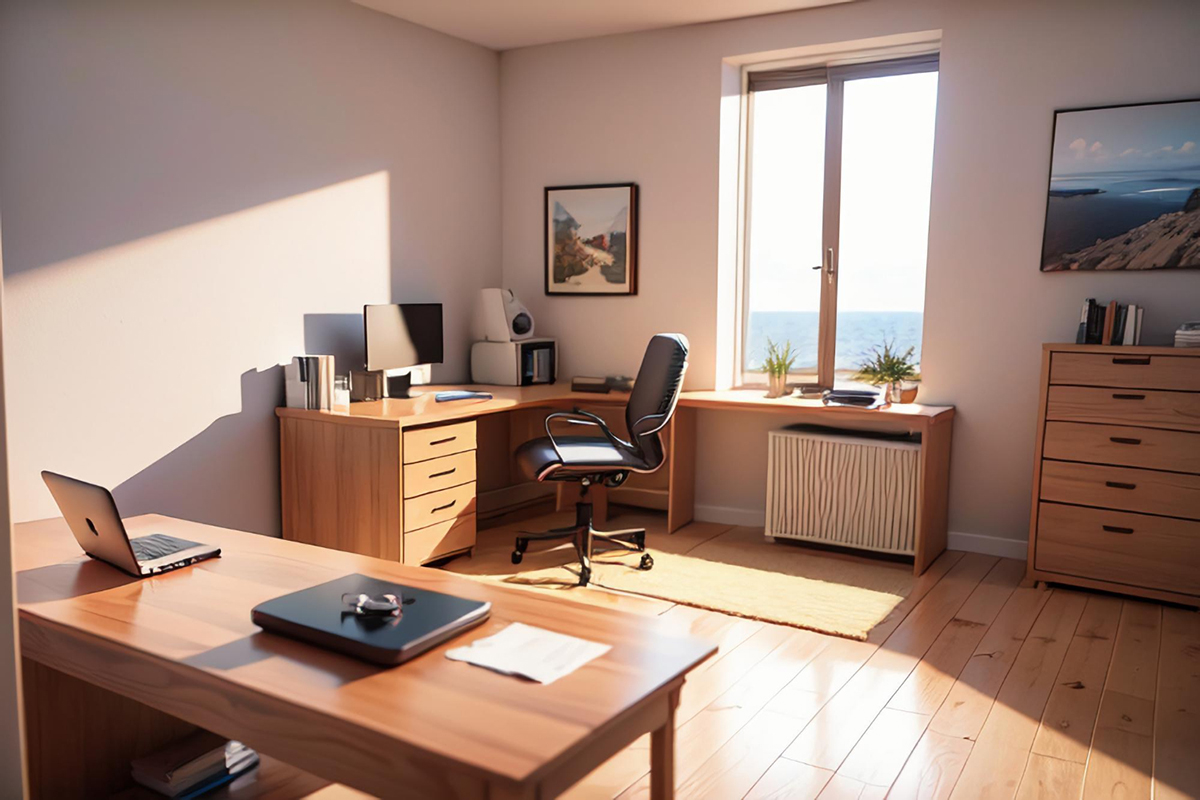 As more and more people are working remotely, creating a functional home office has become a necessity. Designing a workspace that is both comfortable and efficient can be a daunting task, especially if you are working with limited space. Luckily, with a few practical tips, you can create a workspace that meets all your needs without going over budget. Whether you are a freelancer, entrepreneur, or someone who works for a company, these tips will help you design a workspace that will boost your productivity and creativity.
1. Choose the Right Location
The location of your home office can have a significant impact on your productivity. Try to find a quiet, well-lit space in your home that is away from distractions. It should be a space that you can comfortably work in for long periods.
2. Invest in Comfortable Seating
A comfortable chair is essential for a home office. You will be sitting in it for long periods, so it must be comfortable and provide good lower back support. Invest in a good-quality ergonomic chair that will help prevent back pain and discomfort.
3. Get the Right Desk
The right desk should be spacious enough to accommodate your work essentials such as a laptop, files, and office supplies. Look for a desk with built-in drawers or shelves for added storage. If you are short on space, consider using a wall-mounted desk or a standing desk.
4. Good Lighting is Essential
Adequate lighting is important for any workspace. Choose a location in your home that has access to natural light. Invest in task lighting such as a table lamp or floor lamp to eliminate eye strain. Avoid fluorescent lighting as it can cause headaches and be harsh on the eyes.
5. Keep it Organized
A cluttered workspace is not conducive to productivity. Keep your office organized by getting rid of unnecessary items and using storage solutions such as shelves, drawers, or filing cabinets to keep your items tidy. A tidy workspace will not only help you focus but also increase your efficiency.
Conclusion
Designing a functional home office is essential for anyone who works from home. By choosing the right location, investing in comfortable seating, getting the right desk, adding good lighting, and keeping it organized, you can create a workspace that is both functional and comfortable. Remember that a well-designed home office will not only increase your productivity but also boost your creativity and overall work satisfaction. At Oasis at Riverlights, we offer spacious apartments and townhomes that are perfect for creating your ideal home office. Contact us today to schedule a personal tour of our apartments for rent in Wilmington, NC.