Tips for Babyproofing Your Apartment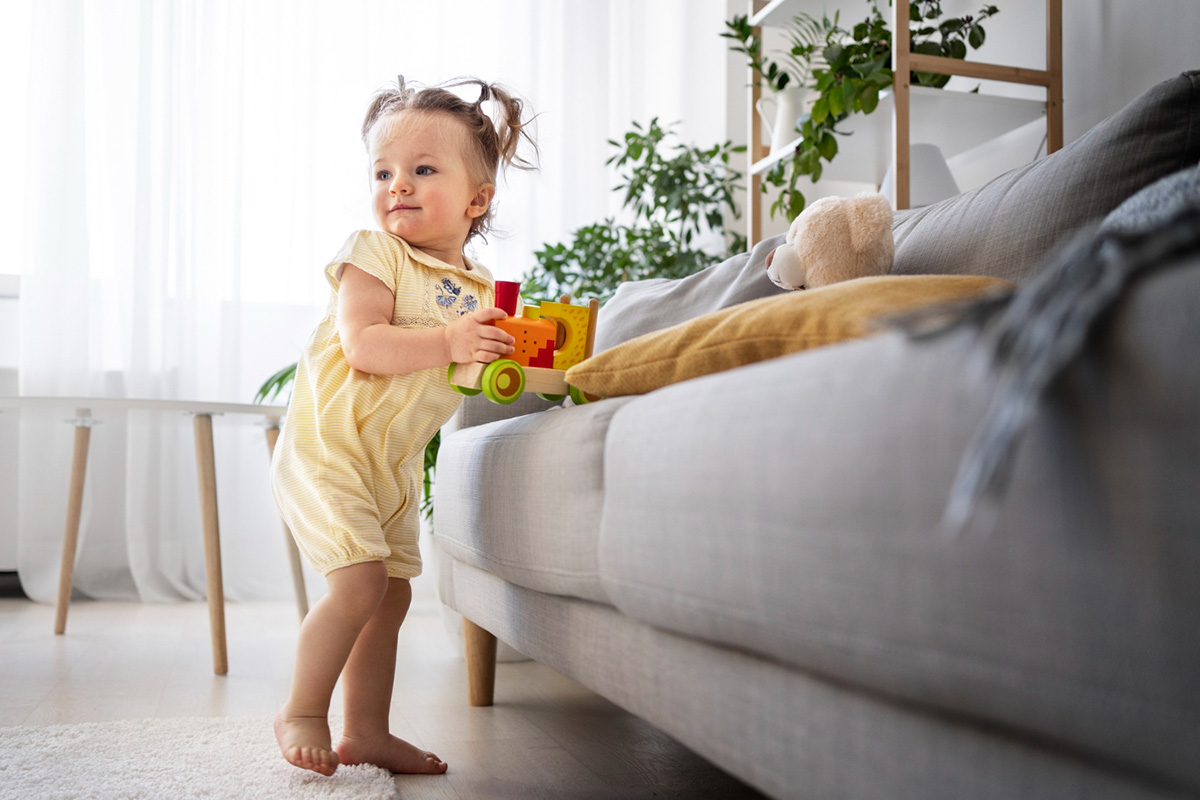 Welcoming a new addition to your family is one of the greatest joys of life. However, with this new bundle of joy comes the responsibility of providing a safe and secure environment for them to grow and thrive. As a new parent, babyproofing your home becomes your top priority. If you are currently renting an apartment in Wilmington, NC and looking to babyproof space, you might be wondering where to start. In this blog post, we will provide you with five tips on how to babyproof your Wilmington apartment to keep your little one safe.
Start with the basics
The first step to babyproofing your apartment is to look for potential hazards around your home. This includes sharp corners, electrical outlets, and any items that could be choking hazards. Consider investing in outlet covers, edge-bumpers for sharp corners, and baby gates to block off dangerous areas such as staircases.
Secure furniture and objects
Tightly secure any heavy objects to the wall, such as shelves or dressers, to prevent them from falling and injuring your child. Also, make sure that any blinds or curtains have cords that are safely out of reach.
Check the bathroom
The bathroom can be a dangerous place for children, especially with the presence of water and slippery surfaces. Be sure to install toilet locks, knob covers, and consider putting slip-resistant mats in the tub to prevent any accidents.
Store hazardous products safely
Cleaning, beauty, and medicinal products need to be kept out of reach of children. Store them in upper cabinets with childproof locks. Also, be sure to dispose of any outdated or unused products, and keep the number for Poison Control in a visible place in case of emergencies.
Be aware of windows and balcony doors
Be vigilant when it comes to windows and balcony doors. Keep windows locked and install window guards to prevent accidental falls. Make sure the balcony door has a high-quality lock and a secure latch that your child can not open.
Conclusion:
As a new parent, one of the most important things you can do is to babyproof your apartment. The tips mentioned above are just to help you get started. Be sure to do a full inspection of your home and be incredibly cautious about potential risks that may harm your little one. Remember, prevention is key, and taking the time to babyproof your apartment can provide you with peace of mind knowing that your child is safe within your home. If you are searching for apartments for rent in Wilmington, NC, please consider Oasis at Riverlights. We offer a variety of spacious and updated apartments that are perfect for your growing family's needs. Contact us today to schedule a personal tour of our beautiful apartment homes!