The Ultimate Guide to Cleaning Your Apartment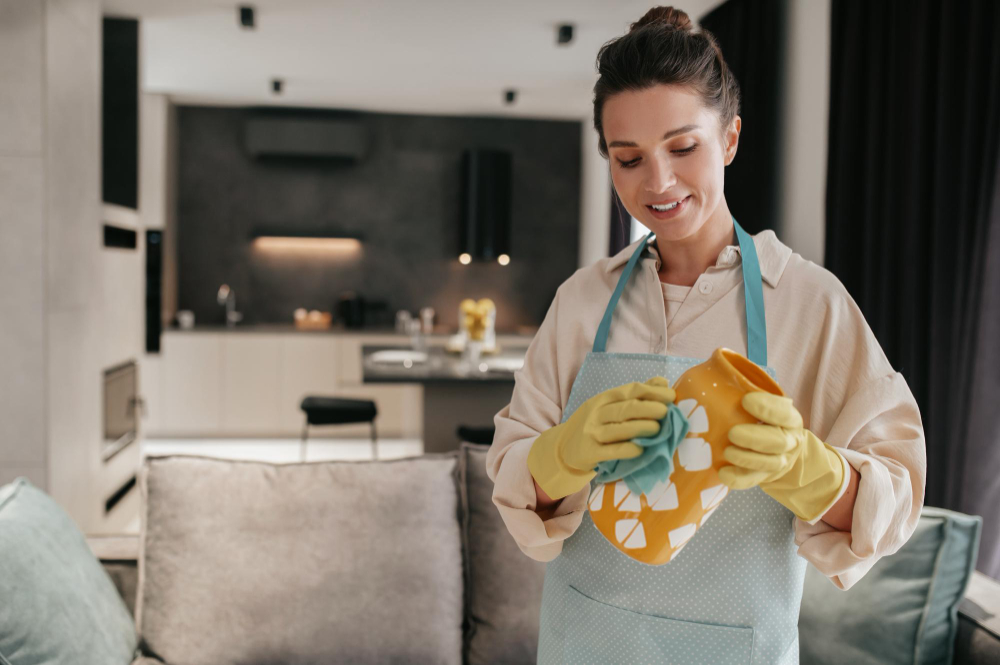 Cleaning your apartment is not always enjoyable, but it's necessary to avoid clutter, maintain a healthy living environment, and create a pleasant home atmosphere. But where do you even start? Which tools and techniques should you use? How can you clean your apartment efficiently and effectively? In this blog post, we'll share the ultimate guide to cleaning your apartment, step-by-step, and room-by-room. By the end of this read, you'll have the knowledge and confidence to keep your apartment spotless.
1. Start with a plan
Before you start cleaning, make a plan. Decide on the areas that need the most attention, prioritize them, and allocate enough time and resources for each. Make a list of the cleaning supplies you need and ensure you have all the tools you need before you start. Creating a cleaning routine will help streamline your cleaning process and keep your home tidy and clean.
2. Declutter first
It's much easier to clean when you don't have a lot of items cluttering up your space. Start by decluttering each room in your apartment. Throw away the things you don't need, and create a designated storage area for the things you want to keep. Decluttering also helps reduce the amount of time it takes to clean your apartment. You might even find that you have more space in your apartment than you realized!
3. Clean your apartment room-by-room
Cleaning your apartment room-by-room is the most efficient and effective way of tidying up. Start with the bedroom, then move to the bathroom, kitchen, living room, and any additional rooms you may have. Breaking up your cleaning in this way not only makes it more manageable, but it also helps you focus on what needs to be done in each room. Once you have cleaned one room, move on to the next one until your entire apartment is sparkling clean.
4. Use the right cleaning supplies and tools
Using the right cleaning supplies and tools is essential for getting the job done quickly and efficiently. Make sure you have a different cleaning solution or disinfectant spray for each area of your apartment. Use microfiber cloths, sponges, and brushes to clean different surfaces, such as floors, walls, and countertops. Also, make sure you have a vacuum cleaner or a broom and a dustpan on hand. By having the right cleaning supplies and tools, you'll be able to clean your apartment thoroughly, fresh, and at a faster pace.
5. Hire a Professional Cleaner
If you can't seem to fit cleaning into your hectic lifestyle or maybe you're moving out of your apartment, consider hiring a professional cleaner. In a few hours, a professional cleaner can deep clean your apartment thoroughly, saving you a lot of time and effort. A professional cleaner can also get to areas that you might miss or overlook. Leaving the cleaning to a professional ensures that your apartment is cleaned and ready for your next visit.
Conclusion
Cleaning your apartment should not be something you dread but something you enjoy. With these five tips, you'll have your apartment clean and sparkling, taking less time, and relying on techniques and tools that work. Remember, starting with a plan, decluttering, cleaning room-by-room, using the right cleaning supplies and tools, and hiring a professional cleaner can make all the difference between an untidy apartment and a spotless home. So, get started with these tips today and enjoy a clean and healthy apartment living! If you're looking for apartments in Wilmington, NC, contact Oasis at Riverlights today to schedule a personal tour.