The Benefits of Furniture with Storage in a Small Apartment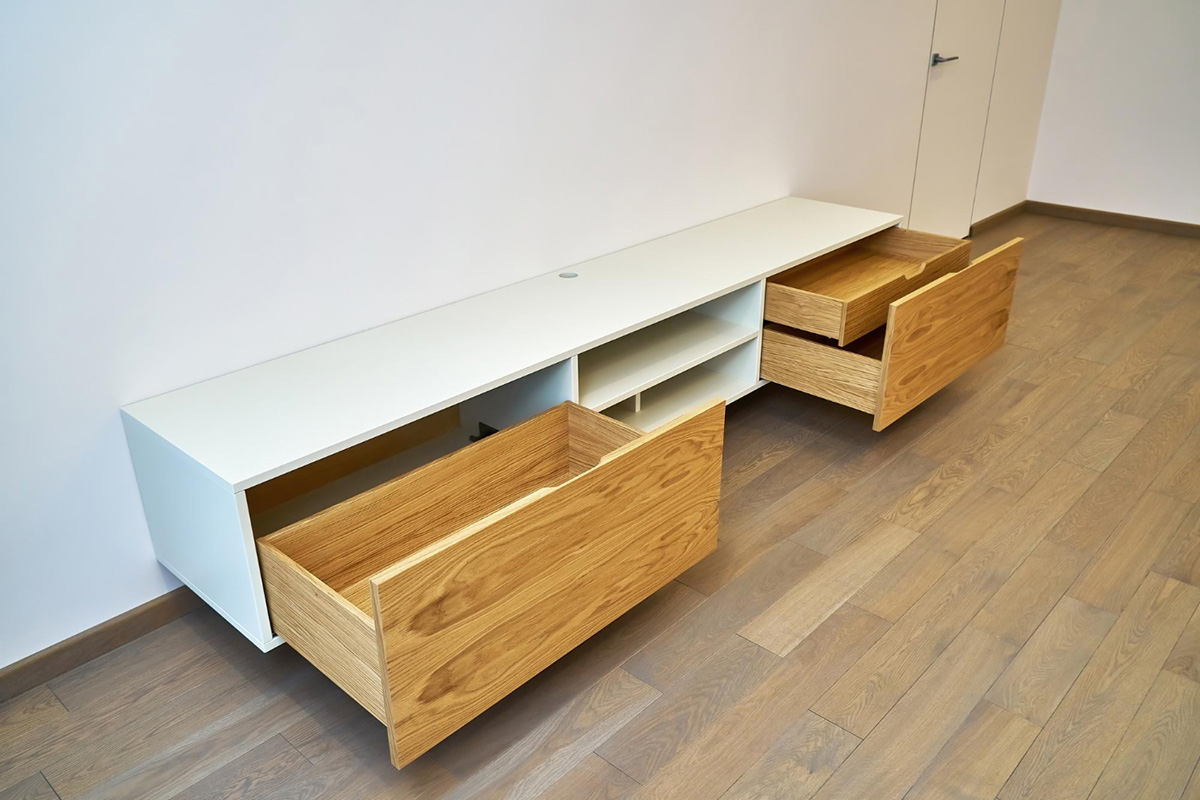 Living in a small apartment can be challenging, especially when it comes to finding the right furniture that fits and maximizes the space. One of the best ways to create more space in a small apartment is by investing in multifunctional furniture with storage features. Whether you are living in a studio apartment or a one-bedroom apartment, furniture with storage can make a significant difference in your home. In this blog post, we'll explore the benefits of furniture with storage in a small apartment, and why it's a practical choice for many apartment dwellers.
1. Saves Space
Every inch of your apartment matters, especially if you have limited space. Adding furniture with storage features can help you save space while still maintaining a functional and stylish home. For example, an ottoman with storage can serve a dual purpose of providing extra seating and storage for smaller items. A bed with under-bed storage drawers can give you ample storage space for clothing, linen, and other items.
2. Reduces Clutter
A cluttered apartment can feel stressful, chaotic, and overwhelming. With furniture that has built-in storage, you can tidy up your apartment more efficiently and keep things organized, reducing the amount of clutter in your home. You can store items like books, magazines, DVDs, and other smallish items in the storage compartments and shelves that come with many types of furniture with storage.
3. Keeps Your Home Stylish
Storage furniture provides you with a wealth of design options to add to your apartment's decor. Manufacturers produce furniture with storage that comes in various shapes, sizes, and styles, giving you endless options to choose from. You can even customize your furniture to fit your space requirements, design preferences or color scheme.
4. Saves Money
When you're renting a small apartment, it's easy to see that the storage space quickly fills up with your items. You may find yourself storing things like clothes that are out of season or decorations that you don't need all year. When you purchase furniture with storage, you eliminate the need for additional storage units, saving you money on rental fees, moving fees, and more.
5. Enhances Your Living Experience
Multifunctional furniture with storage can make your apartment a more functional and comfortable living space. For example, a storage bench can provide seating and storage at the same time, creating a convenient entryway or seating area. When furniture serves a dual purpose, you're extending the functionality of your apartment, which can ultimately lead to a more enjoyable living experience.
Conclusion
There are many compelling reasons why you should invest in furniture with storage if you live in a small apartment. It saves space, reduces clutter, improves your home's style, saves you money, and enhances your living experience. When purchasing furniture for your apartment, make sure to consider furniture with storage features, and pick a piece that suits both your decor and storage needs. At Oasis at RiverLights, we understand how important it is to have a functional and stylish apartment. If you are looking for apartments for rent in Wilmington, NC, we invite you to contact us today and explore our apartments and amenities.