Steps to Keeping Your Kid's Room Organized and Clutter-Free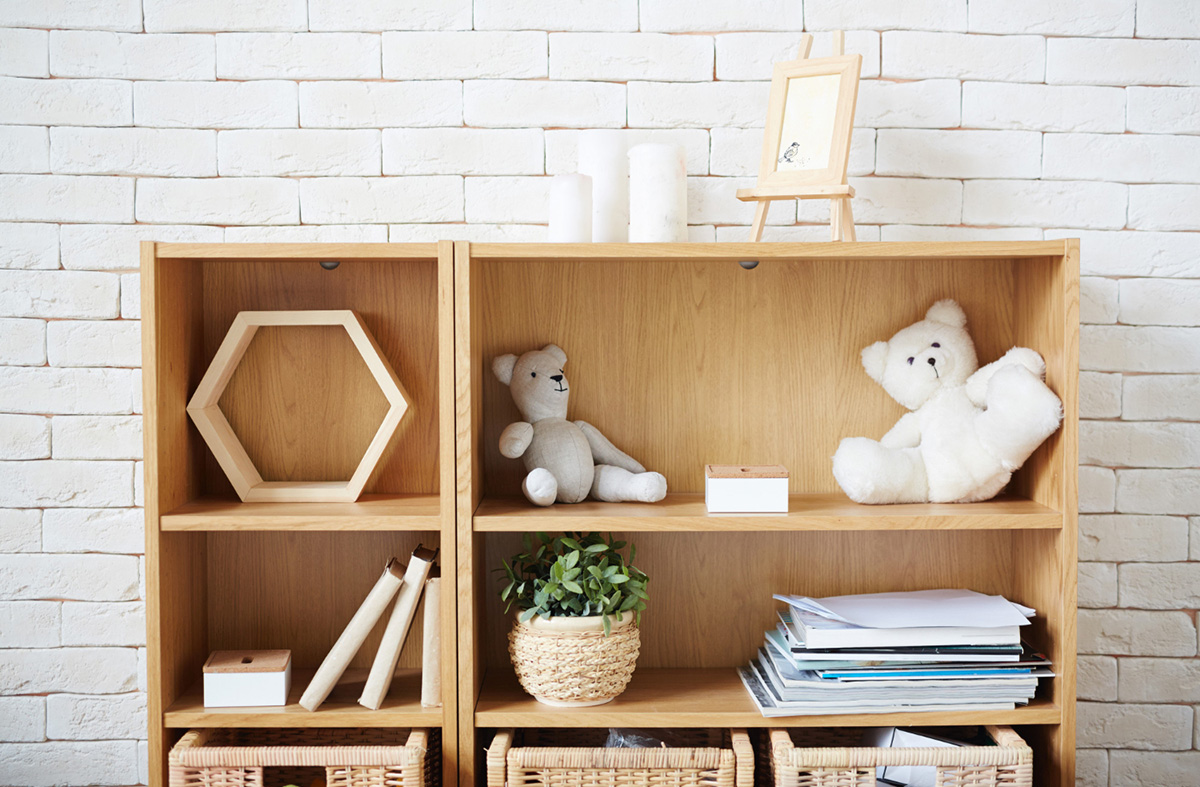 As a parent, keeping your kid's room organized and clutter-free can be a daunting task. If you are tired of constantly stepping on toys or struggling to find a matching pair of socks for your child, it's time to take control of the clutter. In this blog post, we will discuss some effective ways to keep your kid's room tidy and organized.
1. Create a Functional Space
Start by creating a functional space that works for your child's age and interests. A child's room should be a comfortable haven that allows them to relax, learn, and play. Consider how your child uses their space, and customize it to fit their needs. You can identify a desk and set up an art area, reading nook or play-area that can keep most of their toys together while still fostering creativity. Once you've set up their space, make it a habit to stow things away in their designated areas.
2. Set Up Storage Solutions
Dedicate spaces for storage in your child's room by purchasing organizational tools. You can buy shelves, cubbies, and bins to help contain all their items. Wall-mounted shelves can be a great option for displaying books and toys. Bins and baskets are useful for storing clothes, toys, and school supplies. Also, you can use storage beds that have drawers and shelves built into them.
3. Simplify Their Space
It's crucial to keep your child's room simple and avoid overloading it with toys. When there are fewer toys and items scattered throughout their room, children are less likely to make a mess. Try creating a toy rotation system, where you switch out toys and games every few weeks. This system helps to keep all their toys "new" and prevents the overflow of toys and clutter. You will be surprised how having a clean, clutter-free space gives your child the space and mental clarity they need (which can also translate to them sleeping better).
4. Develop a Cleaning Schedule
Developing a cleaning schedule can help hold you and your children accountable. You will ensure that everything is cleaned up regularly and quickly. Dedicate time each day to picking up toys, clothes, or other clutter, ensure you lead by example and model the desired behavior by following the cleaning schedule yourself. You can also consider developing a cleaning game that rewards good behaviour.
5. Teach Your Child to Tidy Up
Teach your child how to tidy up after themselves, no matter how old your child is. You can make it a fun activity that only takes five to ten minutes every day. Set a timer and work together to see how much cleaning can be done in that allotted amount of time. Encourage children to research methods for decluttering, simplifying, and organizing, which can help motivate them to get more involved with the process.
Conclusion
In conclusion, keeping your child's room organized and clutter-free might seem like an uphill battle, but it is achievable. By creating a functional space, providing enough storage solutions, simplifying their space, developing a cleaning schedule, and teaching your child to tidy up, you can make a significant difference in your child's life. A clutter-free space promotes order, productivity and most importantly, it can help your child feel more secure and calmer in their environment. So, start following these steps, and watch your child's room transform into a peaceful and organized haven they will enjoy spending time in. If you're looking for apartments for rent in Wilmington, NC, contact Oasis at Riverlights today to schedule a personal tour.