Staying Fit At Apartments: Tips and Tricks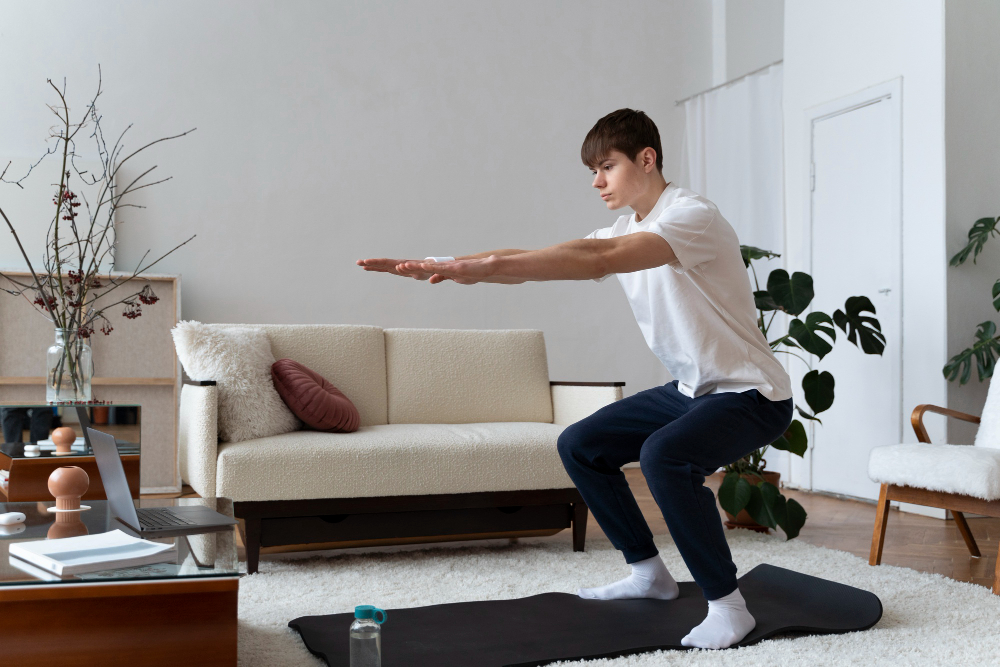 Living in an apartment doesn't mean that you can't stay fit and healthy. With the right mindset, equipment, and motivation, you can actually have a great workout routine within your apartment complex. Especially for those who live in Wilmington, NC, many apartments offer various amenities that cater to the health and fitness needs of their residents. In this blog, we'll share some tips on how to stay fit and healthy while living in an apartment.
1. Take Advantage of Your Apartment's Gym
One of the great things about living in an apartment is having access to a gym that is just steps away from your unit. Take advantage of your apartment building's gym to work out consistently. Not only will it save you money on gym memberships, but it will also motivate you to exercise regularly. You can lift weights, use the treadmill, or join an aerobics class. Many apartment complexes also offer personal training sessions that are taught by qualified trainers.
2. Exercise Outdoors
If you're into jogging or biking, then make use of the outdoor amenities available in your apartment complex. Many apartments offer walking paths, tennis courts, and swimming pools. You can also run or bike on the streets in your neighborhood. Being outside has many benefits for your physical and mental health, including exposure to sunlight and fresh air. Just remember to wear appropriate shoes and clothing, especially if you're going out during the hot summer months.
3. Utilize Home Equipment
There are plenty of home workout equipment that you can use to stay fit and healthy while living in an apartment. You can purchase resistance bands, dumbbells, or kettlebells that are compact and easy to store in your apartment. You can also invest in a yoga mat and do some yoga exercises that don't require a lot of space. If you're unsure about which equipment to purchase or how to use them, you can always consult with a personal trainer or watch online tutorials for guidance.
4. Join Fitness Programs Within Your Apartment Complex
Many apartments organize fitness programs for their residents. You can enroll in a group fitness class or join a running club. This will not only keep you motivated, but it will also help you bond with your neighbors who share the same passion for fitness. Moreover, some apartment complexes host fitness challenges where you can compete with others within the community. These challenges can range from fitness tests to weight loss competitions.
5. Maintain a Healthy Diet
A healthy diet is just as important as regular exercise in staying fit and healthy. While living in an apartment, you might not have a full-fledged kitchen, but you can still prepare healthy meals with the appliances that are available to you. Invest in a blender to make smoothies or a toaster oven to bake healthy snacks. You can also research healthy recipes online or seek advice from a nutritionist. Eating a balanced diet will provide you with the energy you need to complete your workout routine and maintain a healthy weight.
Conclusion
Achieving your fitness goals while living in an apartment is entirely possible. Apartments in Wilmington, NC, provide various fitness amenities and programs that will help you stay on track with your fitness goals. From utilizing the gym within the complex to joining a running club, there are many ways to stay fit and healthy. Even if you don't have access to gym equipment or an established fitness program, you can still work out within the comfort of your apartment using home equipment and online tutorials. Ultimately, it's about being consistent with your fitness routine and maintaining a healthy diet. If you're looking for apartments for rent in Wilmington, NC, contact Oasis at Riverlights today to schedule a personal tour.