Space-Saving Kitchen Appliances You Must Have for Your Small Apartment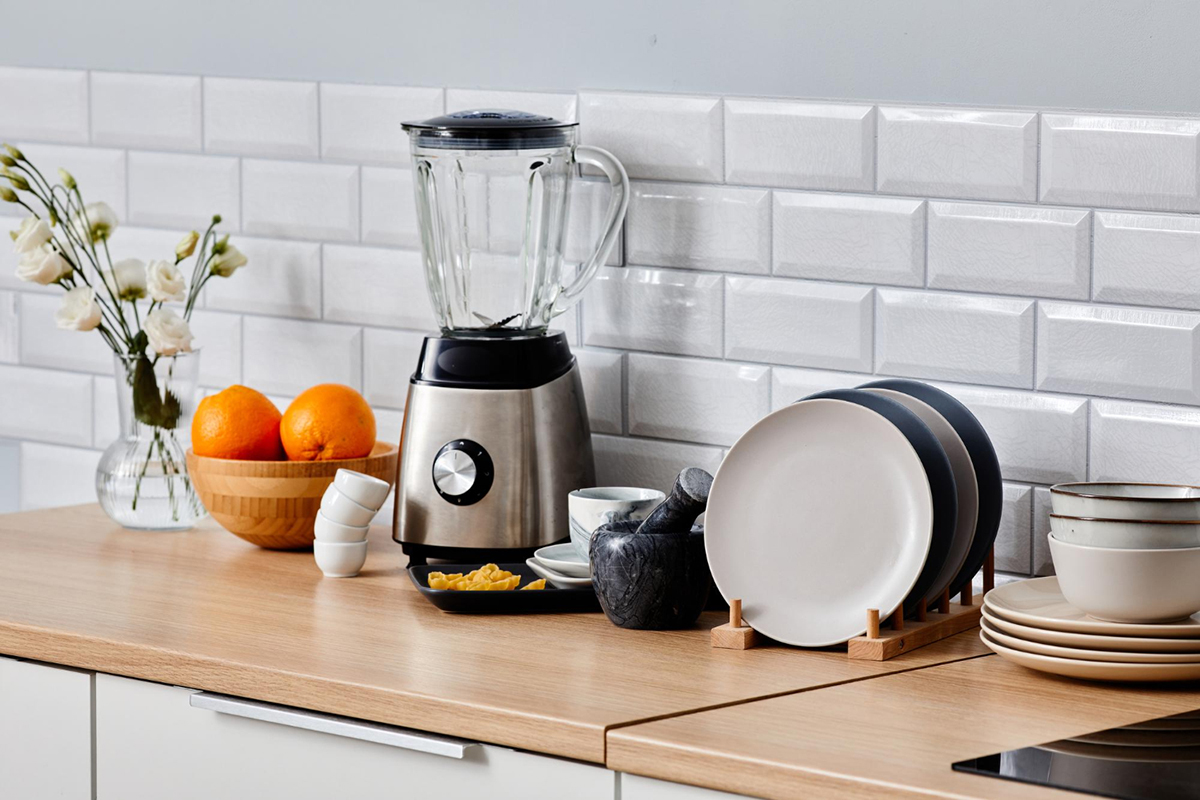 Have a small kitchen? Looking for ways to maximize your kitchen space? With the right space-saving kitchen appliances, you can still enjoy cooking and baking even if you have limited counter and storage space. In today's blog, we'll share with you the must-have space-saving kitchen appliances that can help you make the most of your small apartment kitchen. From compact appliances to all-in-one tools, we've got you covered.
Compact Refrigerator
A compact refrigerator is a staple appliance for small apartment kitchens. Not only does it take up less space than a standard fridge, but it also consumes less energy, which can save you on electricity bills. It's also convenient for those who don't need a lot of fridge space or don't want to waste food.
Multi-Functional Cookers
Multi-functional cookers are perfect for small apartments because they can do the job of several different appliances in one. From slow cookers to pressure cookers, rice cookers to air fryers, there's a wide range of multi-functional cookers available in the market today that can help you save space in your kitchen. Not only do they save space, but they also make cooking and preparation simpler as they are user-friendly and less time-consuming.
Compact Dishwasher
A dishwasher can be a real lifesaver when it comes to cleaning without taking up too much valuable kitchen space. A compact dishwasher is perfect for small apartments as it can fit in tight spaces and still has the capacity to clean your dishes effectively. With its various sizes and capacities, these are perfect for those who want to save time and energy by avoiding washing dishes by hand.
Mini Oven/ Microwave Combo
A mini oven/ microwave combo is perfect for small apartment kitchens that don't have space for a full oven or a microwave. Compact appliances like these are multi-functional in the sense that it can be used for baking, grilling, and reheating food. It can also help you save time and effort when it comes to cooking meals.
Handheld Blender
A handheld blender may also be handy for preparing those drinks, sauces, and dips for your meals. It can also be used to make any delicious salad dressings or pasta sauces you fancy. It is such a great example of a space-saving appliance since it takes up just a small amount of space on your counter, making it perfect for small kitchens.
Conclusion:
Having a small apartment kitchen does not mean you need to compromise on functionality and convenience. With the right selection of space-saving kitchen appliances, you can maximize your kitchen space and still enjoy cooking and baking. From compact appliances to multi-functional cookers and mini ovens to handheld blenders, there are various space-saving options available to meet your requirements. Now it's time to get your gadgets in order, cook up a storm, and make the most out of your small apartment kitchen! Are you seeking for apartments for rent in Wilmington, NC? Contact Oasis at Riverlights to schedule a personal tour.