Revamp your Home Office Space with these Tips and Tricks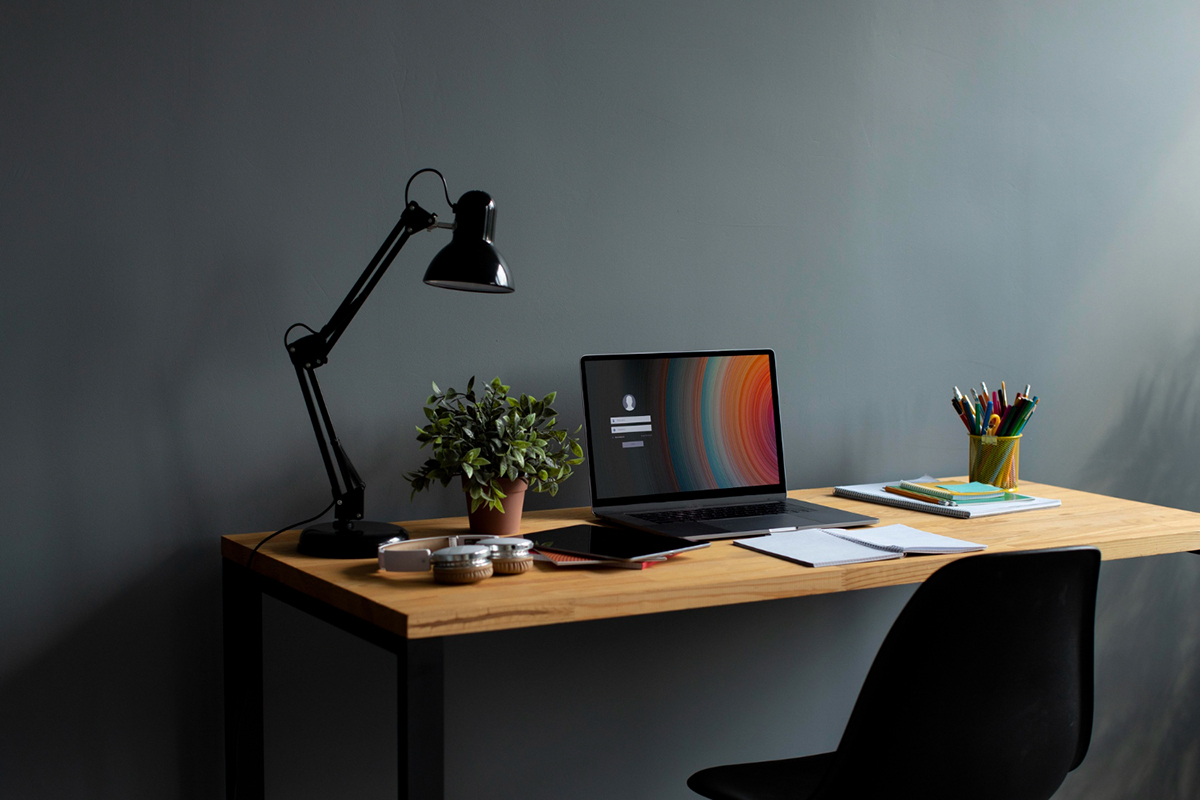 For the better part of the last year, many of us have spent countless hours working from home. As a result, we have all learned the importance of having a dedicated space for our home office. However, not all workspaces were created equal. If you are feeling uninspired or unproductive while working from home, it might be time to revamp your home office space. Here are a few tips and tricks to help you breathe new life into your workspace and make it more functional and stylish.

1. Start with the Basics
First things first, it's time to evaluate your basic office necessities. Consider your desk, chair, lighting, and storage. Make sure your desk is at the right size and height for you and that your chair supports your back properly. Good lighting can help reduce eye strain and headaches while working, so don't overlook this critical element. And lastly, storage is a must to stay organized and minimize clutter. Take an inventory of your current office supplies and create a plan for storage that works best for you. Consider alternatives like shelving or vertical storage options like a pegboard.
2. Add some Greenery
An easy way to add some personality and calm to your workspace is by adding plants. Studies show that plants can boost your mood, reduce stress levels, and improve air quality. Start with low-maintenance options like a snake plant or a pothos plant.
3. Create a Gallery Wall
Adding a gallery wall to your home office is an excellent way to showcase your personality and style. Consider incorporating a mix of art, typography, and personal photos. You can also include a vision board, calendar, and to-do list. Create a customized display that will motivate you and keep you on track.
4. Mix Textures and colors
Add some warmth and texture to your workspace by mixing materials like wood, metal, and glass. Paint your walls in your preferred colors to inspire the mood. For example, blue is calming and aids concentration, while green instills a sense of tranquillity and rejuvenates.
5. Incorporate smart organization
Incorporating smart organization systems can help with your productivity. Examples include a filing cabinet, desk tray, and wire organizer. Use the right containers for items like small office supplies, cords, and chargers. Categorize documents and label folders correctly.
Conclusion
Working from home has its ups and downs and creating a space that inspires you is crucial. There are many ways to upgrade your space, from incorporating some greenery, adding personalized decor, mixing textures and colors, creating a smart organization system, and making sure you have the basics in place. Regardless of your style, implementing these tips can make your workspace functional, stylish, and most importantly, inviting. If you are looking for apartments for rent in Wilmington, NC, contact Oasis at Riverlights today to schedule a personal tour.