Redesigning an Apartment with Kids in Mind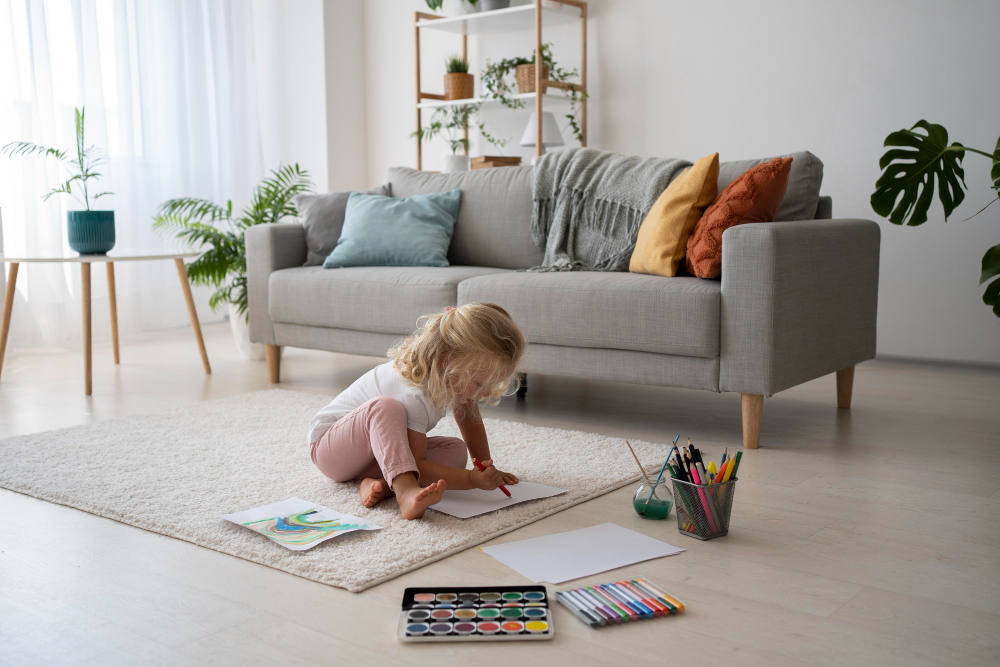 As a parent, finding a comfortable and safe home for your children is a top priority. This can be especially challenging when looking for an apartment. Limited space, style preferences, and furnishing limitations may make you think twice before signing a lease. But don't worry, we've got your back! In this blog post, we'll explore the best ways to redesign an apartment with kids in mind and ensure it's functional, stylish, and safe for your little ones.
1. Safety First
When redesigning an apartment, safety should be the top priority. Covering electrical outlets with plug-ins, installing baby gates, using cordless window coverings, securing heavy furniture to walls, and locking cabinets and drawers can go a long way in ensuring your children's safety. With these simple measures, you can enjoy peace of mind knowing your children are safe in your new home.
2. Choose Functional Furniture
When choosing furniture for your apartment, consider items that cater to your children's needs. For example, a crib that converts into a toddler bed, bunk beds with storage drawers, or a sectional sofa with a pull-out bed can save space and money. Choosing furniture equipped with storage compartments and sturdy enough to withstand your children's playtime ensures durability and safety, so your furniture lasts longer and suits their needs.
3. Create a Kid-Friendly Kitchen
The kitchen can be a dangerous area for children, so it's crucial to make it as kid-friendly as possible. Consider installing childproof latches, stashing breakables on high shelves, and using non-slip mats on floors and cabinets to reduce the risk of falls. Ensure cookware and utensils are safely stored, and keep sharp tools out of your child's reach. Lastly, choose bright and colorful dishes and utensils to make mealtime fun and engaging for your little ones.
4. Encourage Play and Creativity
Your apartment can have a designated play area to foster your kids' imagination and creativity. You can include wall-mounted shelves to store toys and craft supplies, floor mats to cushion falls, and blackout curtains or dividers to create a safe play space. Small play areas, reading corners, and craft tables can provide opportunities for your children to learn, explore, and have fun in your new home.
5. Make it Stylish
Finally, you can also make your apartment stylish while accommodating your children. Incorporate fun and playful design elements such as brightly colored throw pillows, wall art, and area rugs. Don't be afraid to add personalized touches like a chalkboard wall to encourage artistic expression. Consider investing in removable wallpaper to style the room without leaving permanent damage, and choose durable yet tasteful finishes such as statement lighting.
Conclusion
Redesigning your apartment with kids in mind can be a challenging task, but it doesn't have to be stressful. With the right planning and creativity, you can create a comfortable and safe living space that caters to your children's needs and style preferences while ensuring they have fun, imaginative and creative space. At Oasis at Riverlights, we have an array of apartment home options that suit your family's lifestyle. Contact us today to schedule a personal tour of our apartments in Wilmington, NC, and let us help you get started on creating your family's perfect home.