Must Haves in Your Bedroom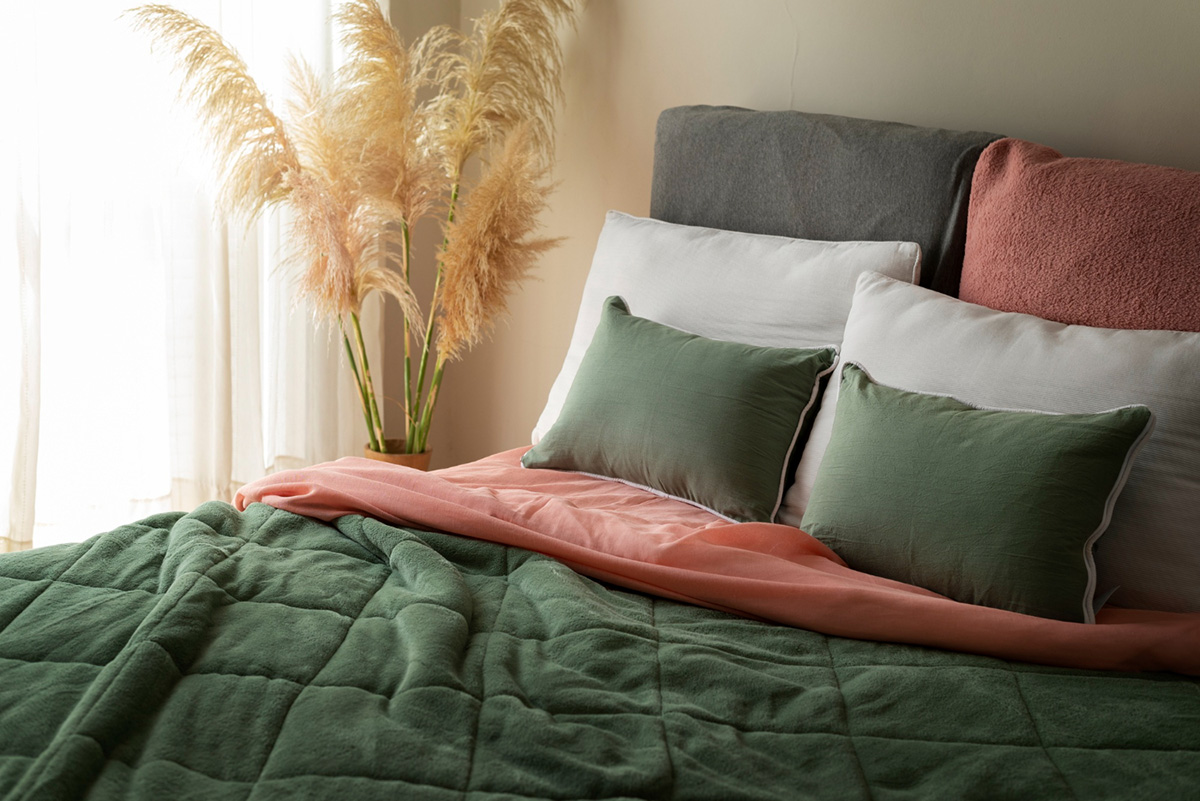 Your bedroom is more than just a place to sleep in. It's a sanctuary for relaxation, rest, and rejuvenation. Therefore, it's important to make sure it's equipped with the right essentials that can help you create a cozy and comfortable atmosphere. Whether you're moving into a new place or thinking about giving your current bedroom a makeover, this blog post will provide you with a list of must-haves to consider when designing your dream bedroom.
1. A Comfortable Bed
Your bed is the centerpiece of your bedroom; therefore, it's important to invest in a comfortable one. Choosing the right mattress, pillows, and bedding is essential for ensuring a good night's rest. Opt for high-quality materials that are breathable, hypoallergenic, and temperature-regulating. Don't forget to choose a bedframe that fits your style and complements your decor.
2. Proper Lighting
Lighting plays a crucial role in setting the mood of your bedroom. Aside from natural light, make sure to have lamps strategically placed around the room for reading and ambiance. Opt for warm and soft lighting that can create a cozy and inviting feel.
3. Storage Solutions
Having proper storage solutions helps keep clutter away and creates a clean and organized environment. Consider having a dresser, nightstands, closet organizers, and under-bed storage to maximize your space.
4. Decorative Accents
Adding decorative accents can add personality and charm to your bedroom. Consider adding throw pillows, a rug, wall art, and other decorative items that reflect your style and interests.
5. A Cozy Seating Area
Having a seating area in your bedroom is perfect for reading, relaxing, or winding down. Whether it's a comfortable chair, window bench, or a chaise lounge, having a dedicated space for rest and relaxation can help make your bedroom a true sanctuary.
Conclusion
Your bedroom is more than just a place to catch some z's. It's a place for rest, relaxation, and rejuvenation. By investing in proper bedding, lighting, storage solutions, decorative accents, and a cozy seating area, you can create a space that reflects your style, personality, and preferences. If you're in the market for a new apartment, make sure to consider your bedroom essentials when touring potential properties. At Oasis at Riverlights, we offer luxurious apartments in Wilmington, NC that provide a comfortable and stylish living environment. Contact us today to schedule a personal tour and start creating your dream bedroom.