Make Your Apartment Sparkle with These Top Cleaning Tips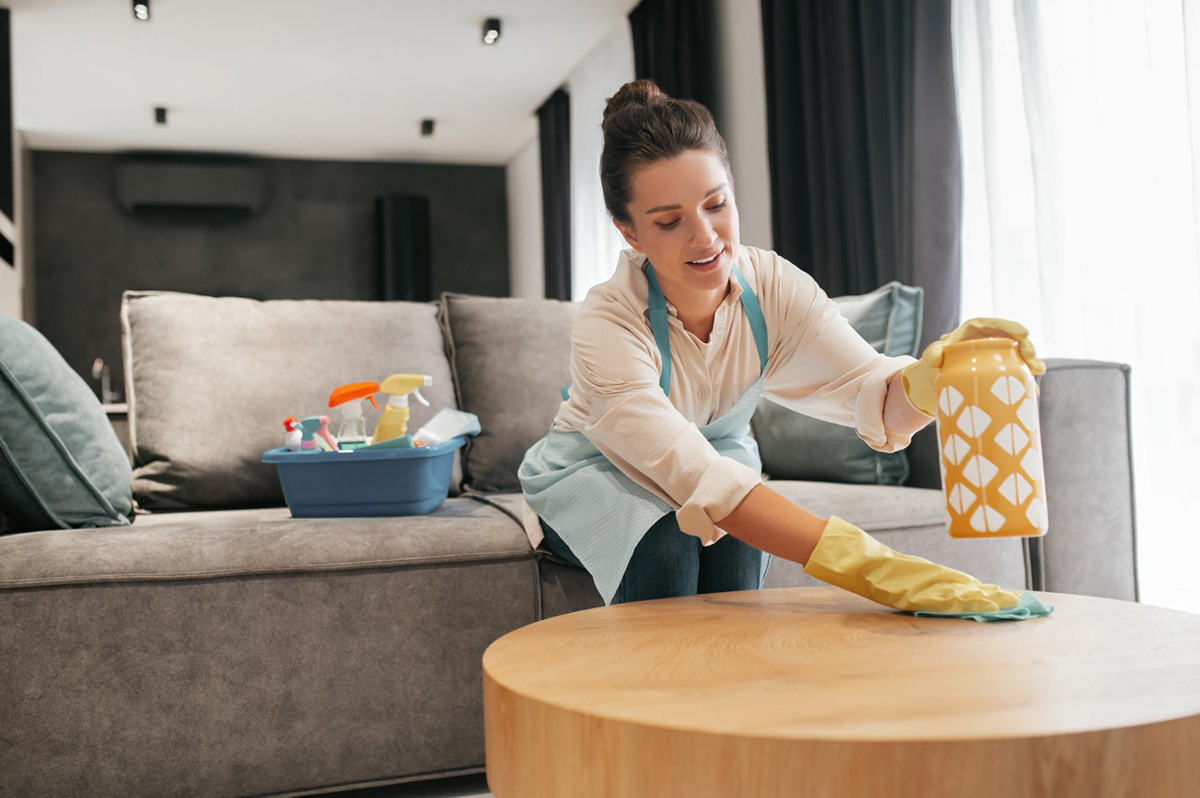 Keeping your apartment clean can be tedious and time-consuming, especially if you have a busy schedule. A clean apartment, however, is essential not only for your well-being but also for reducing the risk of infections and diseases. In this blog post, we provide you with the best cleaning tips that will make your apartment look and smell great.
1. Declutter regularly
The accumulation of unnecessary items tends to make homes appear messy and disorganized. Decluttering is a fundamental step in keeping your apartment clean. Get rid of the items you no longer need, such as old magazines, outdated clothes, and unused appliances. You can donate some of these items to charity or hold a garage sale to earn some extra cash.
2. Use environmentally friendly cleaning products
Many common cleaning products contain harsh chemicals harmful to human health and the environment. You can choose eco-friendly and non-toxic cleaning products that not only protect the environment but also your health and well-being. These products are readily available in grocery stores or online.
3. Prioritize high traffic areas
Focus your cleaning efforts on high traffic areas such as the living room, the kitchen, and the bathroom. These are the areas that accumulate dirt and grime fast. Use microfiber cloths to dust off surfaces and areas around electrical gadgets. Don't forget to mop the floors once a week or more frequently if you have pets that tend to shed hair.
4. Clean as you go
A great way to minimize the time it takes to clean your apartment is to clean up as you go. This strategy involves doing small cleaning tasks like wiping down the kitchen countertops after meal prep, picking up dirty laundry off the floor, and putting dirty dishes in the dishwasher right after use.
5. Get professional help
Some cleaning tasks may require professional cleaning services, such as deep cleaning before moving out, carpet cleaning, and upholstery cleaning. Contact a reputable cleaning company in your area to do the work for you. You'll save time and energy, and your apartment will look its absolute best.
Conclusion
A clean apartment contributes significantly to your overall happiness and well-being. With these tips, you can effortlessly keep your apartment clean and organized. Declutter regularly, prioritize high traffic areas, use eco-friendly cleaning products, clean as you go, and consider hiring professional cleaning services when necessary. By implementing these tips, your apartment will look and smell great, without the stress of cleaning taking over your life. If you're looking for a sparkling clean apartments in Wilmington, NC , we invite you to contact Oasis at Riverlights today and schedule a personal tour.