Incorporating Bohemian Vibes into Your Space - A Guide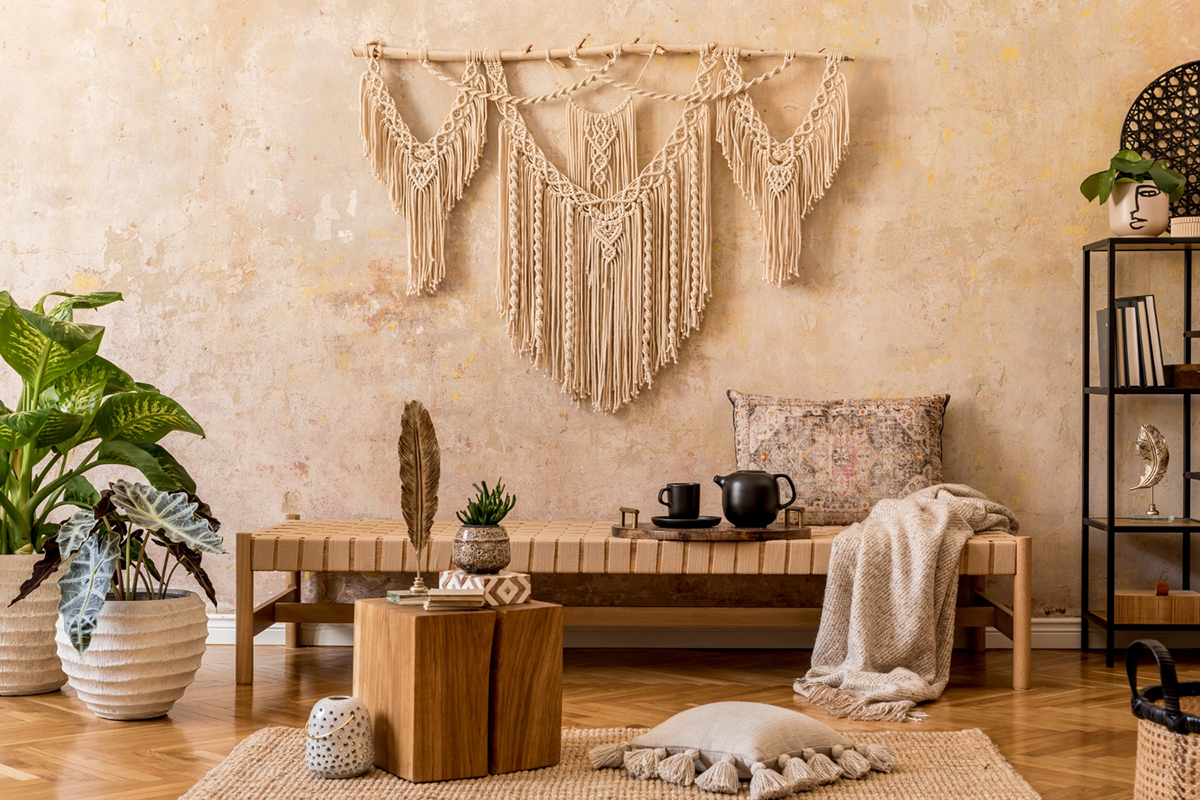 The Bohemian style is all about bold prints, dreamy colors, and a laid-back vibe. This eclectic style has been popular for years because it's easy to mix and match, adding your own personal touches to truly make it your own. Whether you have a large room or a small apartment in Wilmington, NC, you can easily incorporate Bohemian vibes into your space.
In this post, we'll give you tips on how to achieve the boho look, and provide you with inspiration on how to decorate your home. If you're looking for apartments in Wilmington, NC, contact Oasis at Riverlights today to schedule a personal tour.
1. Mix bold prints and textures
One of the key elements of a Bohemian style is mixing and matching prints, patterns, and textures. Start with a neutral base, adding pops of color and interesting textures to create a warm, layered feel. Look for rich fabrics, like velvets and silks, and mix them with earthy textiles, such as woven tapestries and rugs.
2. Incorporate natural elements
The boho style often draws inspiration from nature, so adding natural elements to your space is essential. Try incorporating plants, like ferns and succulents, and decorate with natural materials like wood, wicker, and rattan. Repurpose old furniture and give them a new lease of life by painting them in pastel colors such as pale pink or blue.
3. Set the Mood with Lighting
Lighting plays a crucial role in creating the right ambiance in your space. Use soft, dim lighting to create a cozy and welcoming atmosphere. Try using string lights and candles to add a magical touch to your decor.
4. Accessorize with Quirky Items
Bohemian style is all about adding a personal touch, so add quirky items to show off your personality. Wooden picture frames with family pictures or anything obscure gives an additional lifestyle to your space. Display your favorite books on shelves and add interesting artwork and objects to your walls. These quirky items add to the eclectic vibe and give your home character.
5. Live by the mantra "more is more"
Bohemian style is all about being maximalist, so don't shy away from more and bold pops of colors. Add funky statement pieces to your space, like a colorful tapestry or an artisanal rug in bright hues. Using multiple layers and pieces of decor adds depth to your space and makes it more interesting.
Conclusion
Incorporating Bohemian vibes into your space is a fantastic way to create a warm, inviting, and unique look. With these tips, you can easily achieve the boho look and make your home truly your own. Whether you're searching for a small apartment in Wilmington, NC or a larger space, adding bohemian elements can create a warm, welcoming atmosphere. So embrace the eclectic, laid-back style and start creating your bohemian sanctuary today. Contact Oasis at Riverlights today to schedule a personal tour.