How To Create Rooms In A Studio Apartment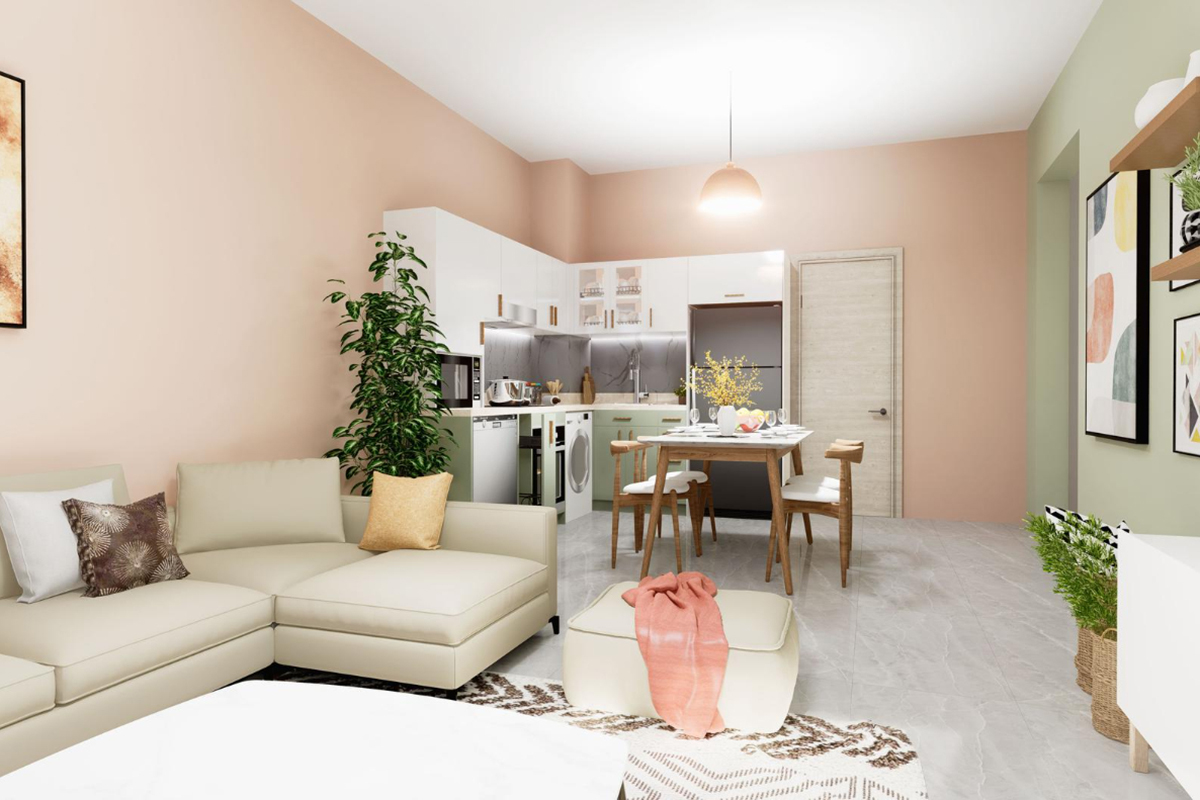 Living in a studio apartment can be a challenge for many people. It can be difficult to fit everything into one space and create a comfortable and functional living area. However, with a little creativity and some smart design choices, it is possible to create separate rooms in a studio apartment. In this blog post, we will discuss some tips and tricks for creating rooms in your studio apartment so that you can maximize your living space and enjoy your apartment to the fullest.
Use Furniture To Divide Up The Space
One of the easiest ways to create separate rooms in a studio apartment is to use furniture to divide up the space. For example, you can use a bookshelf to separate your bedroom area from your living area. Or, you can use a couch or sofa to create a division between the two spaces. This not only separates the areas but brings a focal point to your studio apartment.
Use A Room Divider
Using a room divider is another great way to create separate rooms in a studio apartment. Folding screens or standing screens are great options as they are lightweight and easy to move around. Not only do they offer privacy and separation, but they can also be used as decoration. Make sure to look for a room divider that complements your decor and adds style to your space.
Paint Different Walls To Create A Visual Separation
Choose a few different hues of paint, and different colors for your walls to distinguish the different areas of your home. For example, painting your bedroom wall bluer than your living space creates an immediate visual separation without taking up any more space.
Use Rugs To Define Different Spaces
Rugs are a great way to define different spaces in a studio apartment. By placing a large rug in your living area and a smaller rug in your bedroom area, you can create a visual division between the two spaces. Plus, rugs add texture, color, and comfort to your floor.
Use Lighting to Separate Spaces
Using lighting to create different moods within a studio apartment can also help to separate the spaces. For instance, using lighter, brighter lights in your living area and softer lights in your bedroom area will create a division between the two spaces. Adding floor lamps, pendants, and chandeliers also can create separate focal points during the night-time.
Conclusion:
With these tips, creating rooms in a studio apartment does not seem like a daunting task. Keep in mind that creating separation and accomplishing different functional spaces take time and effort, so don't be afraid to rearrange different pieces of furniture, repaint the walls, or add more lighting. These changes not only make your space functional but will make a significant impact in your day to day living. You can feel accomplished that even a small studio can be the perfect fit for your taste with a few creative design changes. If you are seeking for apartments for rent in Wilmington, NC, consider reaching out to Oasis at Riverlights to schedule a personal tour.