How to Create a Private Outdoor Oasis on Your Apartment Balcony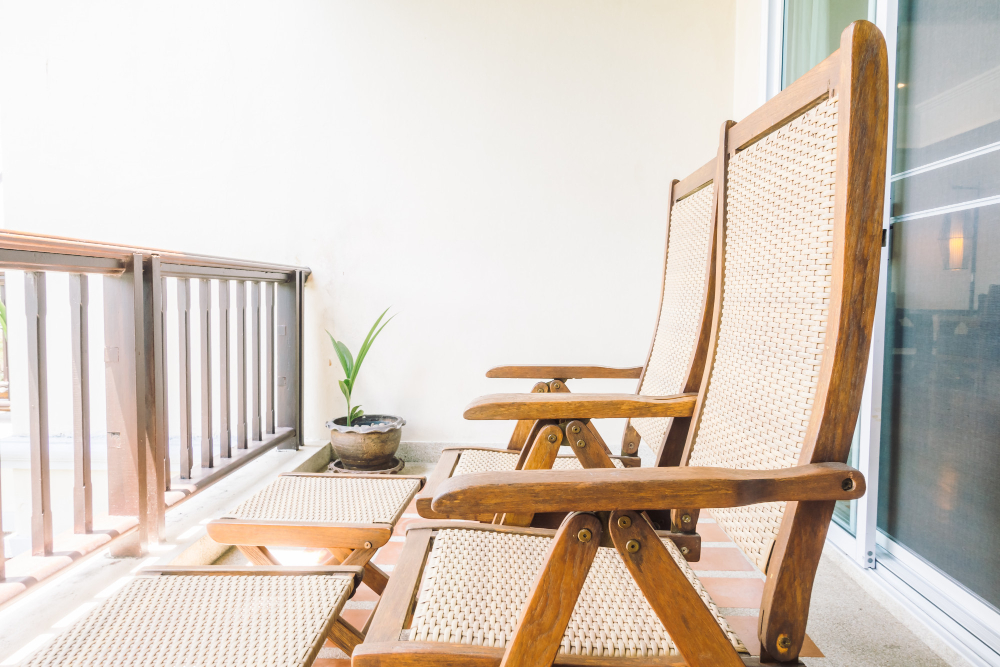 Are you tired of feeling like your outdoor space is on public display for all to see? Creating a private sanctuary on your apartment balcony can transform your space, making it a peaceful and serene retreat from the hustle and bustle of daily life. Whether you prefer the natural beauty of plants and greenery or more modern solutions, there are plenty of ways to turn your balcony into your own personal oasis. In this blog post, we'll explore some of our favorite ways to make your balcony more private so you can fully enjoy all that your outdoor space has to offer.

1. Strategically placed plants and greenery
One of the simplest ways to create privacy on your balcony is with plants and greenery. There are a variety of plants that work well in containers and can thrive in the limited space of a balcony. Think about using tall, leafy plants like bamboo, ferns, or tall grasses to act as natural screens. You can also utilize planters to create a living wall or stack containers of different sizes to create layers of greenery.
2. Use curtains or outdoor fabric
Another option for creating privacy on your balcony is hanging curtains or outdoor fabric. This is an easy and inexpensive way to add a touch of elegance to your outdoor space, while also creating a barrier between you and your neighbors. Consider choosing outdoor fabric that complements your existing decor and color scheme.
3. Add a pergola or trellis
Adding a pergola or trellis to your balcony is a great way to create a sense of privacy, while also adding interest and style to your space. You can cover the trellis with climbing vines or plants to create a natural screen. A pergola can create a shaded retreat for relaxing or dining al fresco.
4. Use a privacy screen
If you're looking for a more modern solution, consider installing a privacy screen on your balcony. There are many styles on the market, from traditional wooden screens to sleek metal options. A privacy screen can provide a clean, modern look while also creating a sense of seclusion.
5. Decorate with outdoor furniture and accessories
Lastly, adding outdoor furniture and accessories can help to make your balcony feel like a true extension of your indoor space. Choose comfortable seating options like a cozy outdoor sectional or lounge chairs to relax and unwind. Add some throw pillows and a cozy outdoor rug for a pop of color and texture. Incorporate outdoor lighting, like string lights or lanterns, to create an inviting atmosphere.
Conclusion
Creating a private outdoor oasis on your apartment balcony is easier than you think. With a little creativity and a few simple additions, you can turn your outdoor space into a serene retreat that's all your own. Whether you prefer the natural beauty of plants and greenery or more modern solutions, there are plenty of ways to make your balcony more private. So, go ahead and transform your balcony into a peaceful haven that you'll love spending time in. If you're looking for apartments in Wilmington, NC, contact Oasis at Riverlights today to schedule a personal tour.