How to Boost Your Mood While Staying In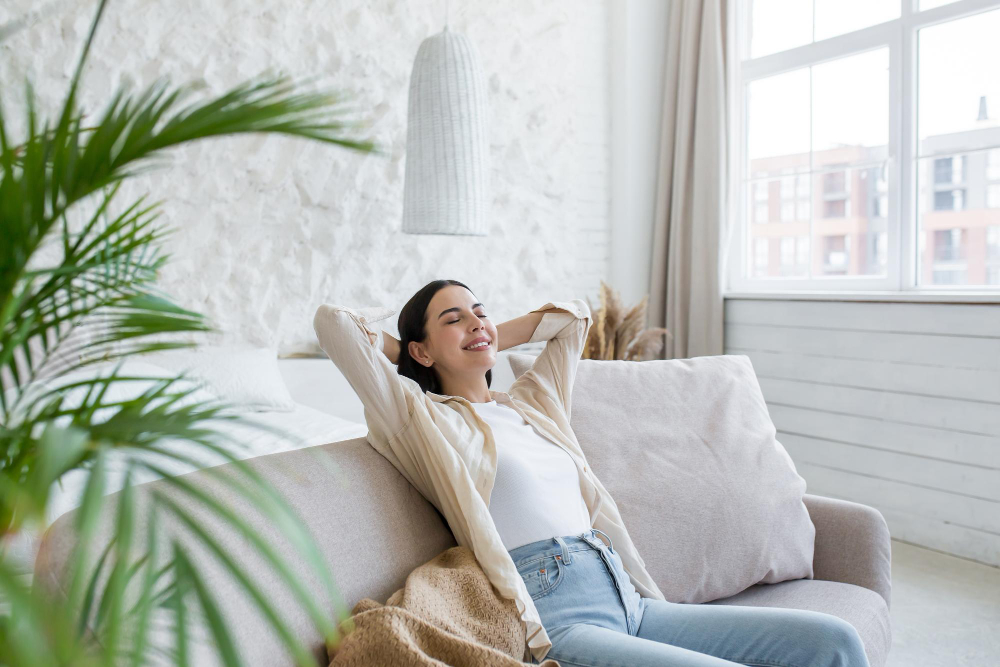 We have all experienced days where we just want to stay in and be cozy at home, but sometimes staying in can turn into feeling bored or restless. When you're feeling glum and don't have the energy to go out, it's important to take care of your mental health. Here are some ways that you can boost your mood while staying in the comfort of your own home.
1. Get Active
Exercise is one of the best ways to boost your mood and release endorphins. You don't need any fancy gym equipment; there are plenty of workout routines that you can do at home. Yoga, pilates, and weightlifting are all great options. If you're not feeling up to an intense workout, simply going for a walk or bike ride outside can do wonders for your mental health.
2. Try Something New
Trying new things can be exciting and rewarding. Whether it's a new hobby, a new recipe, or learning a new skill, doing something different can help break up the monotony of daily life and give you something to look forward to.
3. Connect with Friends and Family
Just because you're staying in doesn't mean you can't connect with others. Schedule a video call with friends or family, play an online game together, or watch a movie with a loved one. Social connection is important for our mental health, and technology makes it easy to stay connected even when we can't be together in person.
4. Practice Self-Care
Taking care of yourself is essential for maintaining a positive mindset. Take a relaxing bath, read a book, or try meditation. Practicing self-care can help you feel rejuvenated and ready to take on whatever comes your way.
5. Treat Yourself
Do something nice for yourself, whether it's ordering takeout from your favorite restaurant, buying a new book, or simply enjoying a cup of tea. Treating yourself can help boost your mood and give you something to look forward to.
Conclusion
It's important to take care of your mental health, and sometimes that means taking a break from the outside world and staying in. There are many ways to boost your mood while staying at home, and it's up to you to find what works best for you. By staying active, trying new things, connecting with loved ones, practicing self-care, and treating yourself, you can create a positive and comfortable space for yourself at home. If you're looking for apartments in Wilmington, NC, contact Oasis at Riverlights today to schedule a personal tour.