5 Genius Bathroom Organization Ideas for Your Apartment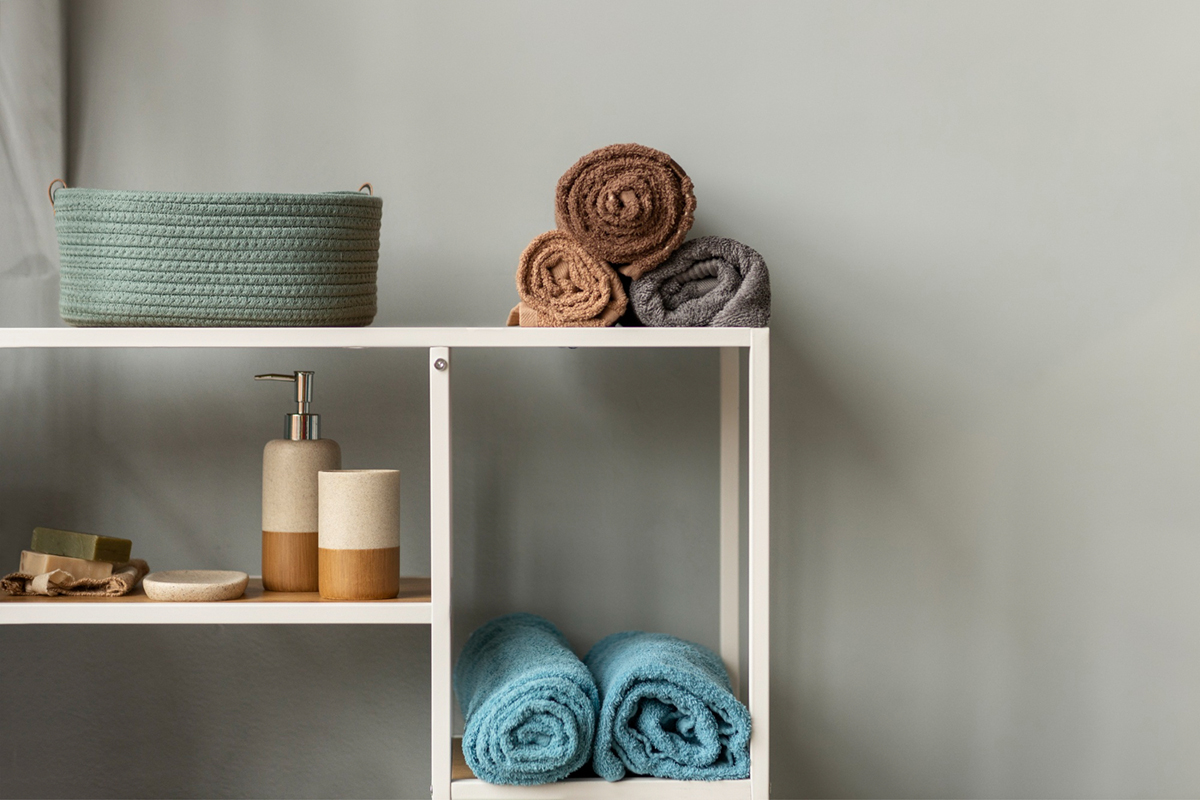 A cluttered bathroom can be the least favorite place in your apartment. It can add stress and frustration to your daily routine. It's no secret that organizing your bathroom can help streamline your morning routine, make it easier to find what you need, and even create a relaxing atmosphere. Here are 5 genius bathroom organization ideas that can help you get started.
Baskets and Bins
One of the easiest ways to organize your bathroom is by choosing the right storage containers. Baskets, bins, and trays can come in handy to store and organize your belongings. Place your hair products, nail polish, and other small items inside clear, labeled containers. You can keep your bulky towels and toilet paper in woven baskets, and your makeup brushes and cotton balls in acrylic trays. This will create a cohesive look and will make it easy to grab items when you need them.
Over-the-Door Organizer
Most bathrooms come with limited cabinet or drawer space. An over-the-door organizer can help maximize your storage space. You can use it to store your toiletries, cleaning supplies, and even your hair tools. There are various types of over-the-door organizers available in the market, including those with shelves or pockets. Make sure to choose one that suits your needs and fits your bathroom decor.
Rolling Cart
If you have space under your sink or beside it, a rolling cart can be a game-changer. You can store your towels, extra toilet paper, and even your bath products on the cart. It can be easily moved around the bathroom when cleaning or redecorating. You can also use it as a temporary storage spot for your laundry.
Magnetic Strips
Are you tired of losing your bobby pins and other small metal items? A magnetic strip can keep them together and at arm's reach. You can also use it to store your nail clippers, tweezers, and other metal beauty tools. This creative and inexpensive solution can be attached to the inside of a cabinet or a wall.
Shower Caddy
A shower caddy can help you organize your bath products and reduce clutter in your bathing area. You can choose from various styles and materials, including plastic, metal, and bamboo. A caddy can help you keep your shampoo bottles, soap, and loofah in one spot. You can also get one with hooks to store your razor and washcloth.
Conclusion
Organizing your bathroom doesn't have to be overwhelming or expensive. These 5 tips can help you create a functional and stylish space that you'll love to be in. Remember to choose the right storage containers, maximize your space, use magnetic strips, and invest in a shower caddy. You'll be amazed at how much easier and enjoyable your daily routine will become. Are you seeking for apartments for rent in Wilmington, NC? Contact Oasis at Riverlights to schedule a personal tour.