Everything You Need to Make Your Space Feel like Home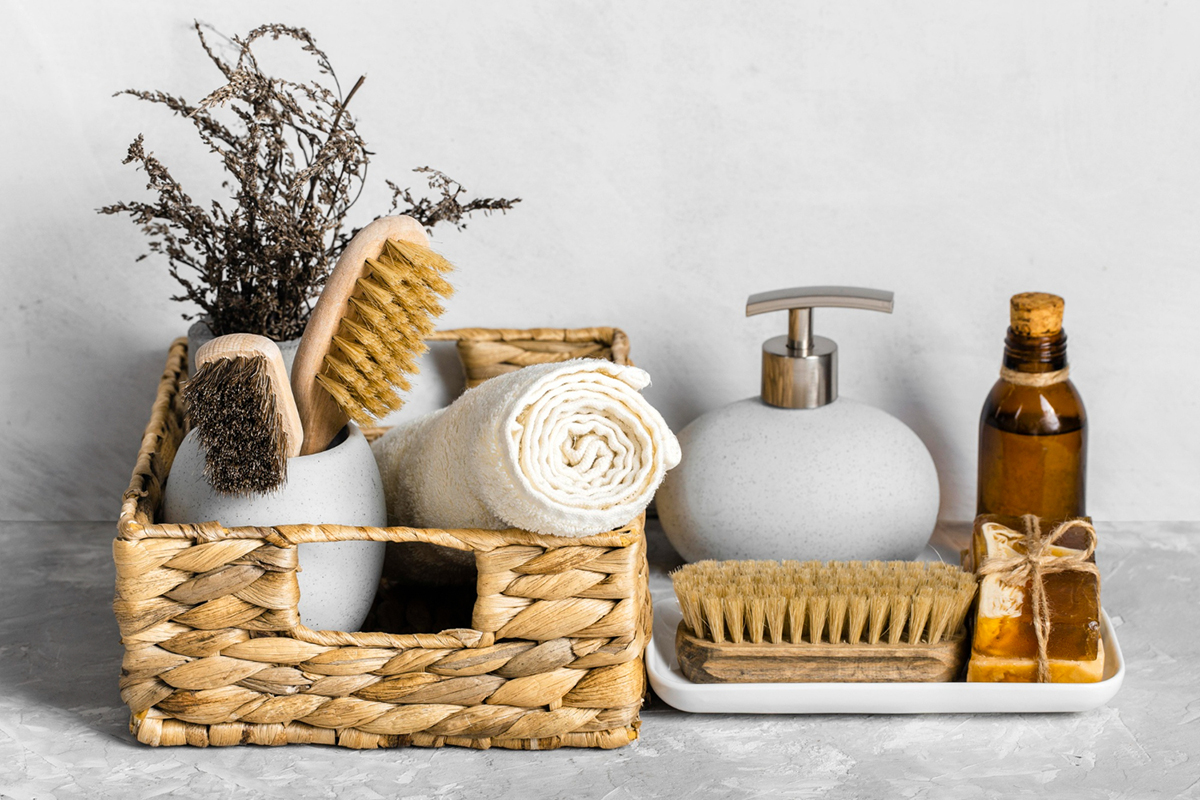 When it comes to apartment living, one of the most important rooms in your home is your bathroom. It's where you start and end your day, and it's where you go to relax and unwind. But, when you're living in a rental, it can be hard to make your space feel like home. That's why we've put together a list of essential items to help you create the perfect bathroom oasis in your apartment. Whether you're a first-time renter or just looking to spruce up your current home, these tips will help you create a space that's both functional and inviting.
1. Towels and Washcloths
There's nothing worse than stepping out of the shower and realizing that you don't have a towel in sight. Investing in a set of towels and washcloths not only adds a decorative touch to your bathroom, but it also ensures that you always have a clean towel on hand.
2. Shower Curtain and Liner
Most apartments come with a shower curtain and liner, but they're often bland and generic. If you want to make your bathroom feel more personal, consider investing in a new shower curtain and liner. You can find a variety of patterns and colors to fit your style and add a pop of personality to your space.
3. Storage Solutions
When you're living in an apartment, space is often at a premium. That's why it's essential to invest in storage solutions to keep your bathroom organized and clutter-free. Some examples include over-the-toilet shelving, towel racks, and under-sink storage bins.
4. Bathroom Accessories
Adding a few bathroom accessories is an easy way to elevate your space. Consider adding a soap dispenser, toothbrush holder, or tissue box cover to match your shower curtain and towels. These small details will help tie the room together and make it feel more cohesive.
5. Plants
Finally, a great way to make any space feel more inviting is by adding a touch of greenery. Even if you don't have a green thumb, there are plenty of low-maintenance plants that will thrive in a bathroom setting, such as a peace lily or spider plant. Not only do plants add a decorative touch, but they also improve the air quality in your space.
Conclusion
Creating a bathroom oasis in your apartment is all about investing in the right essentials. By adding a few key items, such as towels, a shower curtain, storage solutions, bathroom accessories, and plants, you can make any bathroom feel like home. And, if you're looking for apartments for rent in Wilmington, NC, don't hesitate to contact Oasis at Riverlights. Our apartments come with beautifully appointed bathrooms and plenty of amenities to help you create the perfect home.