Essential Tools You Should Have In Your Apartment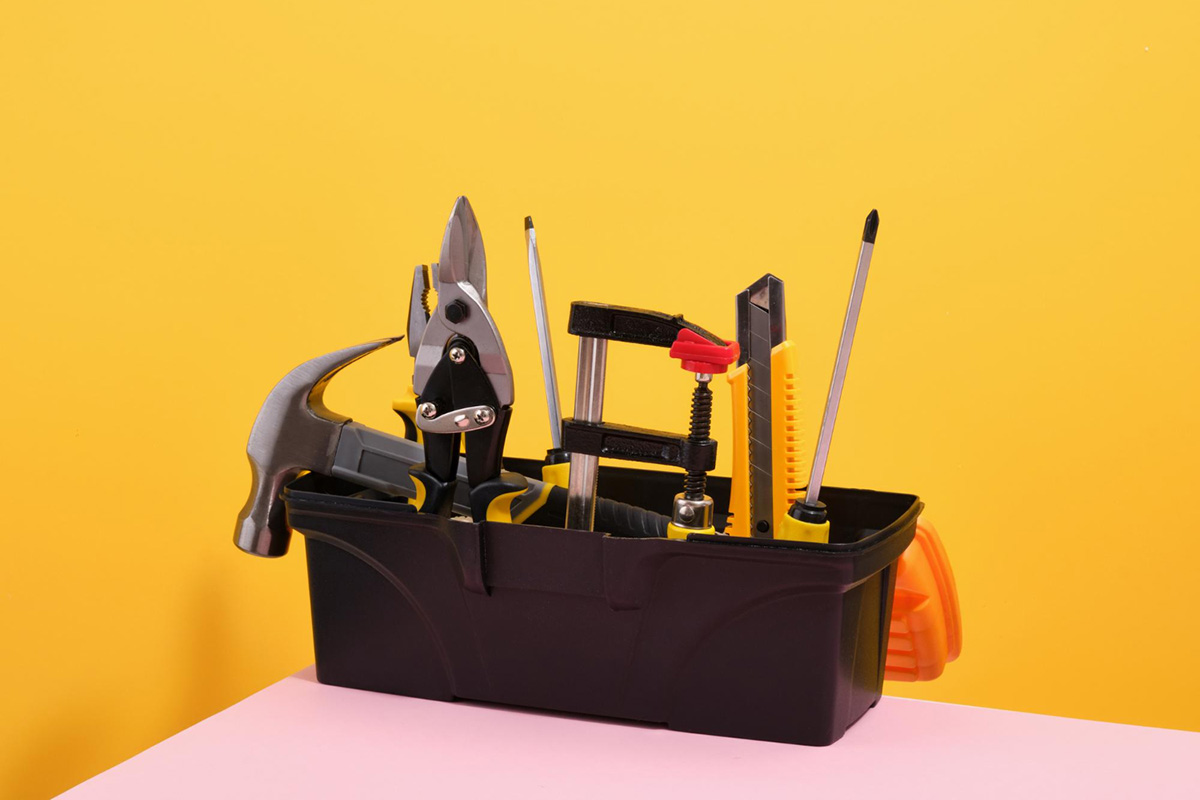 Moving into a new apartment can be both an exciting and stressful experience. When it comes to setting up your new living space, it's important to have the right tools to ensure a smooth transition and make your life a lot easier. After all, what good is a cozy apartment if you can't find your towels, or your furniture is all over the place? In this blog post, we'll cover some essential tools you should have in your apartment to make your move-in process a breeze.
1. Tool Kit
One of the first things you'll want to invest in is a basic tool kit. Whether you're putting together new furniture or hanging up curtains, a good set of tools will come in handy. Essentials to look for in a tool kit include a hammer, screwdrivers, pliers, a level, and a tape measure. Don't forget to include a power drill if you plan on mounting shelves or other fixtures.
2. Cleaning Supplies
Another must-have in your apartment is cleaning supplies. You'll want to have everything on hand for both routine and deep cleaning, including all-purpose cleaner, glass cleaner, a broom and dustpan, a vacuum cleaner, and a mop. Don't forget about dish soap and laundry detergent, either. Keeping your apartment clean and tidy will help you feel more at home and makes having guests over less stressful.
3. Kitchen Essentials
One of the best things about having your own place is having a fully equipped kitchen to cook in. However, before you start whipping up gourmet meals, you'll want to stock up on some essentials. These include a set of knives, cutting boards, mixing bowls, measuring cups and spoons, a can opener, and a toaster oven or microwave. Don't forget about dishware, glasses, and silverware, too.
4. Organizers and Storage Solutions
Storage space can be quite limited in some apartments, so investing in organizers and storage solutions can make a big difference when it comes to keeping your living space tidy. Consider purchasing storage bins or containers for under the bed, a shoe rack for your entryway, and hanging shelves or organizers for your closet. Being able to easily find your belongings will help make settling into your new home a lot easier.
5. Personal Touches
Finally, once you have all of your essentials in order, don't forget to add some personal touches to make your apartment feel like home. This can include anything from decorating with framed photos to adding cozy blankets and pillows. Whatever makes you feel comfortable and happy in your new space, go for it.
Conclusion
Moving into a new apartment can be a daunting task, but having the right tools on hand can make all the difference. From basic tools and cleaning supplies to kitchen essentials and storage solutions, don't forget to invest in the essentials to make your move-in process a lot smoother. With these items on your checklist, you can quickly settle into your new home and start enjoying your new space. If you're looking for apartments for rent in Wilmington, NC, contact Oasis at Riverlights today to schedule a personal tour.