Elevate the Look of Your Apartment with these Interior Design Details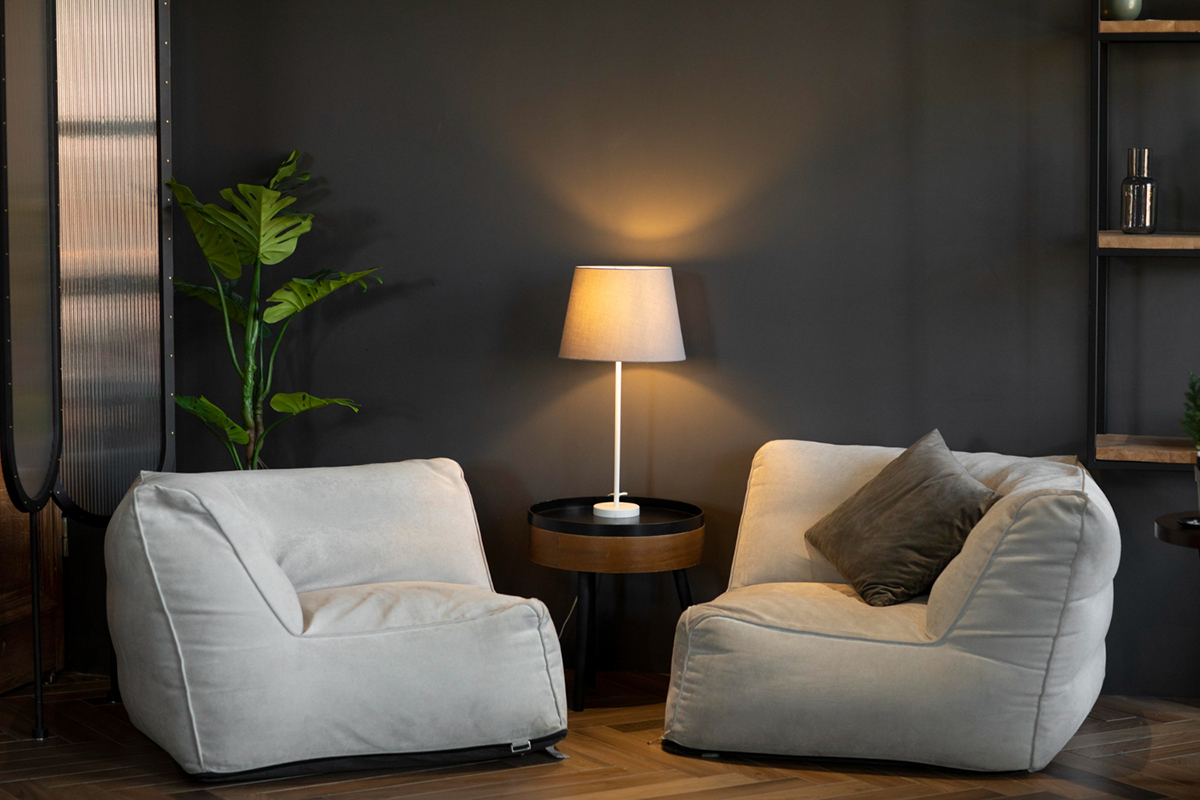 Your apartment should reflect your personality and style. The right interior design details can transform your space into a comfortable and welcoming home. Whether you want to add a pop of color, improve the lighting, or create a cozy ambiance, there are many ways to decorate your apartment. This post will explore unique and creative design ideas to upgrade the look and feel of your home. If you're searching for apartments in Wilmington, NC, Oasis at Riverlights is the perfect place to call home.

1. Statement Lighting
Lighting fixtures can add personality and function to your apartment. A bold ceiling fixture over the dining area or a crystal wall sconce in the bedroom can create a dramatic effect. Alternatively, use a fun lamp or pendant light to showcase your personal style and highlight your decor. Accent lighting can also help to create ambiance and build the right mood to fit your needs.
2. Art and Decorative Accents
Colorful or unique pieces of art and decorative accents can make your apartment feel like home. Utilize sculptures, vases, planters, or an eclectic collection of candles can add texture and warmth. Displaying your favorite photos, prints, or posters will showcase your personal style and make your space feel more personalized.
3. Textiles and Patterns
Incorporating different patterns and textiles can make a big difference in the overall look of your apartment. Adding decorative pillows, throws, or blankets on your sofa or bed can create a homey vibe. Combining a mix of patterns, such as geometric and floral, or mixing neutrals and bright colors can create depth and personality. Not only do textiles add visual interest, but they also keep you cozy and comfortable.
4. Area Rugs
Area rugs are one of the easiest ways to add texture, warmth, and style to your apartment. Whether you prefer a bold pattern or a neutral color, an area rug can help create a focal point in your space. Use runners in hallways and kitchen areas to add comfort underfoot and protect hardwood flooring.
5. Indoor Plants
Indoor plants are great for adding a touch of nature and greenery to your apartment. Whether you're an experienced plant parent or a novice, there is a perfect plant just for you and your space. You could choose a leafy hanging plant for your bathroom, some succulents for your windowsill or get a snake plant for the office to promote clean air. Plants add a subtle twist, and they're a perfect way to freshen up your apartment's style.
Conclusion
In conclusion, your apartment can be transformed into a comfortable and welcoming space by adding these details. Use statement lighting to create a dramatic effect, display your favorite artwork and decorative objects, add texture and personality to your space with textiles and patterns, incorporate cozy area rugs, and take advantage of indoor plants to add a touch of greenery. At Oasis at Riverlights, we understand that it's the small details that make a difference in your living area, and we hope that our suggestions will inspire you to begin creating your perfect apartment. Come see it for yourself if you're looking for Wilmington, NC apartments and discover the amenities, community, and convenience that is Oasis at Riverlights.