Easy DIY Ideas for Your Living Room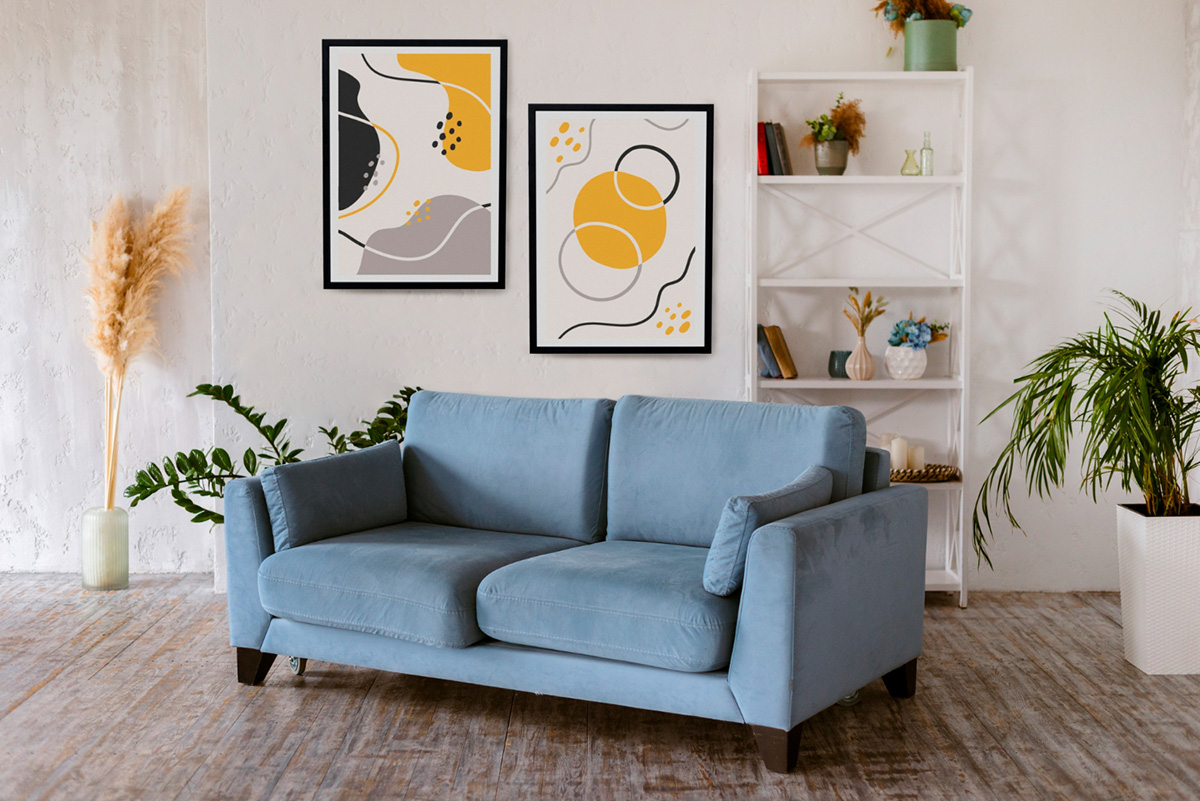 Your living room is where you spend most of your time. So, it's important for you to feel cozy and comfortable in it. However, a lot of times, people go overboard with decorating their living room and end up making it cluttered and suffocated. If you're someone who likes to keep things simple yet elegant, then DIY room decoration ideas could be an ideal choice for you. In this blog post, we've shared a few easy DIY ideas that you can try to enhance your living room's aesthetics.

1. Use plants to breathe life into your living room
One of the easiest ways to bring a pop of color and life to your living room is by adding some plants. You can set up a few small potted plants in a corner or add some hanging baskets. Alternatively, you could swap out your curtains for wall-to-wall greenery and create a stunning indoor garden.
2. Create your own artwork
Buying art can be expensive. But, you can very easily create your own artwork to display. You can paint abstract art or create a photo wall with your favorite memories. You could also collect pictures from different magazines and create a collage. This is a fun and creative way of adding your personal touch to your living room.
3. Add cozy lighting
Harsh lighting can really destroy the ambiance of your living room. Use lamps, fairy lights or even candles to create a warm and inviting atmosphere. They add a soft glow to your living room and can help you relax after a long day.
4. Add some texture
Textured items like cushions, throws, and rugs can do wonders in making your living room look more cozy and inviting. You could add shaggy blankets or round floor pillows to create a bohemian vibe. Alternatively, you could go for pastel-colored cushions and throws to create a chic atmosphere.
5. Create a focal point
Creating a focal point in your living room is important as it helps draw attention and add character to your space. You could create a gallery wall with some unique art pieces or arrange your furniture in a way to draw attention to a specific part of the room. For instance, you could place a beautiful sculptural lamp on a side table and create a cozy reading nook.
Conclusion
Your living room should be your comfortable haven, and it needn't cost more than what you're comfortable with. These DIY ideas are easy and won't break the bank. They will help you personalize your space, add texture, and create a unique focal point. So get started and spruce up your living room while expressing your inner creativity! If you're looking for apartments for rent in Wilmington, NC, contact Oasis at Riverlights today to schedule a personal tour.