Creative and Affordable DIY Ideas for Your Kitchen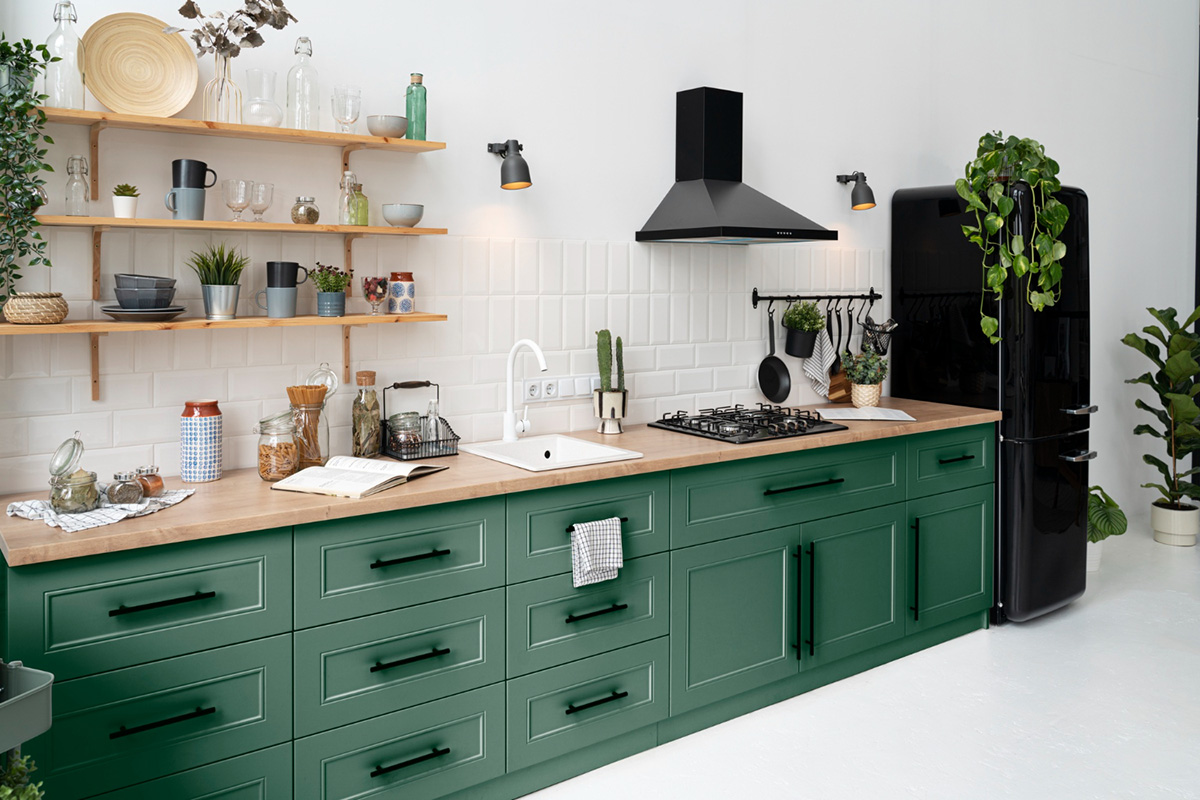 As the saying goes, the kitchen is the heart of every home. Not only is it where we prepare and cook our meals, but it's also where we gather with family and friends, share stories, and create lasting memories. That's why it's important to make your kitchen not just functional, but beautiful as well. Fortunately, there are plenty of DIY ideas that can help you spruce up your space without breaking the bank. In this article, we'll share some of the best DIY kitchen ideas that are creative, affordable, and easy to execute.

1. Update Your Cabinets
If you're working with old, outdated cabinets, don't worry! You don't have to replace them entirely to give them a new look. Sometimes all it takes is a fresh coat of paint, new hardware, or some decorative molding. You can also remove the doors entirely and add open shelves to make your kitchen seem larger and more spacious.
2. Install a Backsplash
A backsplash can be an excellent way to add color and texture to your kitchen. This could be a simple subway tile pattern, or you could choose something more unique like patterned ceramic tiles or even reclaimed wood. No matter what you choose, a backsplash will add an element of interest to your kitchen walls.
3. Create a Chalkboard Wall
Chalkboard walls are a fun and functional way to add a personal touch to your kitchen. You can use them to write notes, grocery lists, reminders, or even just doodles. To create a chalkboard wall, all you need is some chalkboard paint and a bit of patience.
4. Replace Your Countertops
If you have a bit more money to spend, replacing your countertops can be an excellent investment for your kitchen. While granite and marble can be quite expensive, there are plenty of affordable options like butcher block, laminate, or quartz that can mimic the look of high-end materials.
5. Add Some Green
Plants can add a lot of life and vibrancy to any room, including your kitchen. Not only do they help clean the air, but they can also be used as a decorative element. You can place small plants on your windowsill, or create a hanging garden over your kitchen island.
Conclusion
Creating a functional, beautiful kitchen doesn't have to cost a fortune. By incorporating some of these DIY ideas, you can transform your space without breaking the bank. Whether you choose to update your cabinets, add a backsplash, create a chalkboard wall, replace your countertops, or add some green, these affordable DIY ideas will help you create a warm, inviting space that you'll love spending time in. So, start by choosing a project that speaks to you and let your creativity run wild! If you're looking for apartments in Wilmington, NC, contact Oasis at Riverlights today to schedule a personal tour.