Budget-Friendly Ways to Host a Party in Your Apartment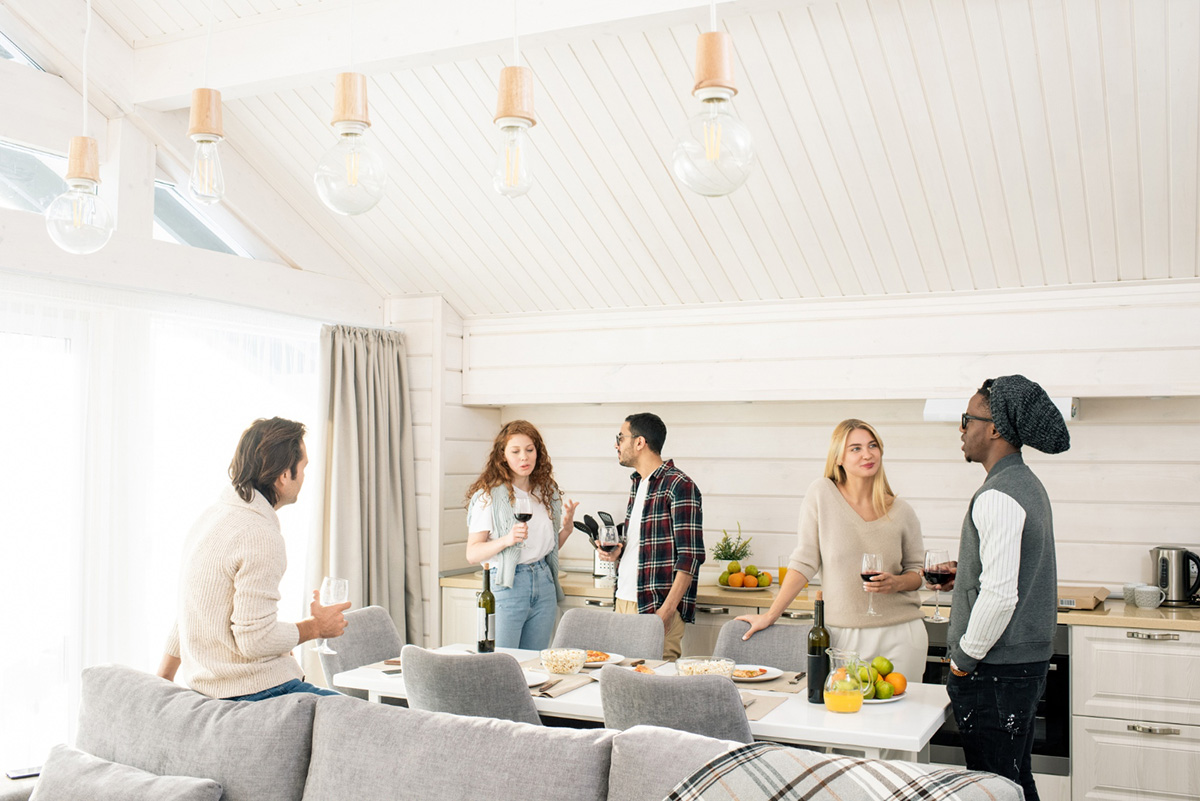 The idea of hosting a party can be exciting and fun, but it can also be a little stressful, especially when you're on a budget or live in an apartment. However, throwing a great party doesn't have to break the bank or lead to complaints from your neighbors. By following a few easy tips, you can host an incredible gathering without overspending. In this blog, we'll explore some budget-friendly ways to host a wonderful party in your apartment. Whether you're throwing a three-course dinner party or a casual movie night with friends, we have you covered!

1. Create a reasonable guest list
Before you start planning your party, determine how many people you can comfortably accommodate in your apartment. Inviting too many people can oversaturate your space and potentially cause damage. Stick to a manageable guest list to ensure everyone has plenty of room to move around and enjoy themselves.
2. Consider a potluck
If you're hosting a casual get-together with friends, consider organizing a potluck. Request that everyone bring a dish to share, which helps spread the cost of food and drinks across your guests. Plus, you'll get to try a variety of dishes and make everyone feel more involved in the event.
3. Get creative with decorations
Don't feel like you need to spend a fortune on decorations for your party. Get creative with what you have at home, such as using old wine bottles as a centerpiece or hanging string lights to give your apartment a cozy ambiance. You can also browse Pinterest or other DIY websites to find unique and affordable decor ideas.
4. Use a BYOB system
Instead of spending a lot of money on alcohol and drinks for your party, consider using a BYOB (bring your own bottle) system. This allows your guests to bring their favorite drinks, which can help reduce your overall cost. You can also create a signature cocktail using affordable ingredients, such as a vodka-based punch or a refreshing sangria.
5. Purchase discounted items in bulk
If you need to buy specific items for your party, such as paper plates or cups, try buying in bulk to save money. Discount stores, such as Dollar Tree or Costco, are great options to find affordable party supplies. Another tip is to shop after-party sales to stock up on discounted decorations and supplies for future gatherings.
Conclusion
Hosting a party in your apartment doesn't have to be overwhelming or expensive. By planning ahead, being creative with decorations, and involving your guests in the process, you can host an unforgettable gathering without breaking the bank. With these budget-friendly tips, you'll be well on your way to throwing a party that you and your guests will love! If you're looking for apartments in Wilmington, NC, we invite you to contact Oasis at Riverlights today to schedule a tour.