Balcony Design Essentials: Maximizing Your Small Outdoor Space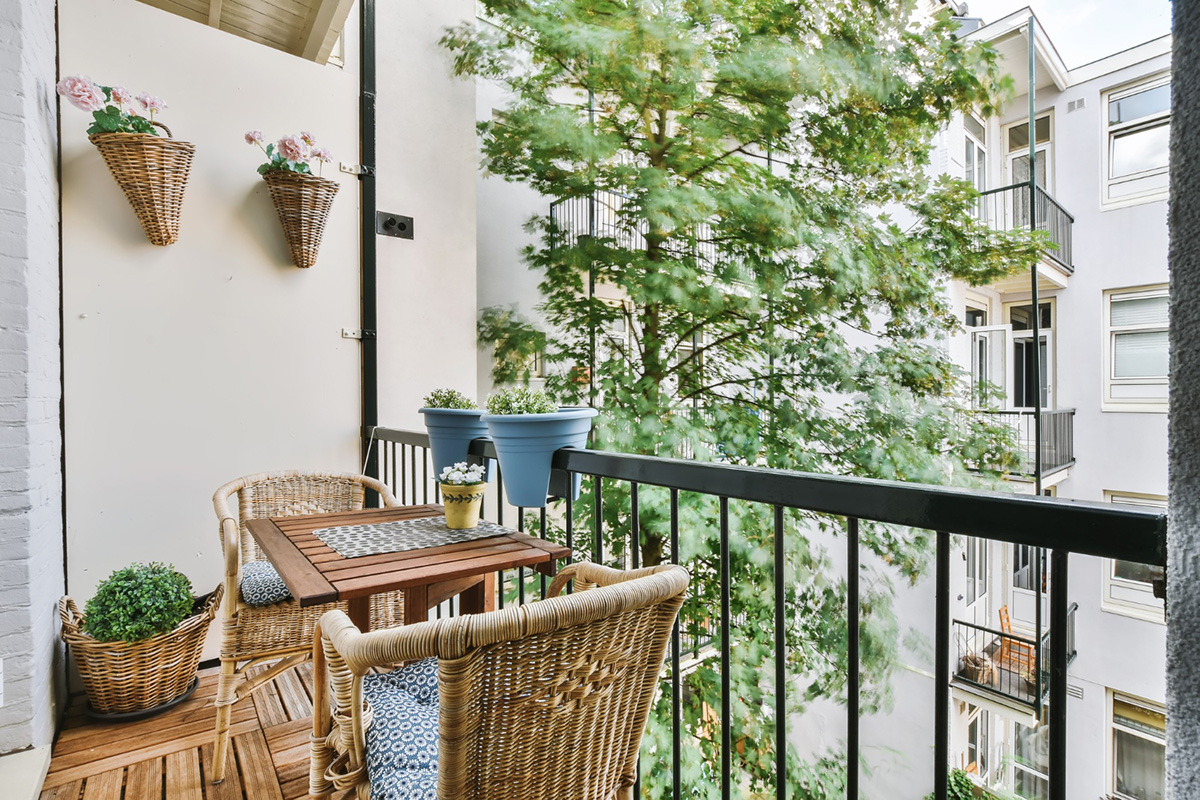 Who says you need a big yard to enjoy the outdoors? Having a balcony is a great way to bring the great outdoors right to your doorstep. And with the right balcony design, you can turn your small outdoor space into an inviting oasis perfect for lounging, entertaining, or simply soaking up the sun. So whether you're moving into a new apartment or looking to refresh your current balcony, here are some essential design tips to help you make the most of your cozy outdoor retreat.
1. Take Stock of Your Space
Before you start decorating your balcony, take a good look at the space you have to work with. Is it long and narrow or wide and compact? Does it have railings, and if so, do they allow for privacy? Understanding the size and shape of your balcony will help you choose the right furniture and accessories that will fit and complement the space.
2. Choose the Right Furniture
When it comes to balcony furniture, choose pieces that are comfortable, durable, and stylish. Opt for slimline furniture that will not take too much space, but still provides ample comfortability. Rattan garden furniture in bright colors will add a pop of color while benches with built-in storage can maximize small spaces. Don't forget to accessorize with outdoor throw pillows, cushions, and an umbrella for shade on sunny days.
3. Add Greenery
Adding plants and flowers to your balcony can instantly bring life and color to your space. Consider potted plants or hanging baskets that thrive in outdoor environments, such as geraniums, herbs, and succulents. If you're short on space, opt for vertical gardening solutions, such as trellises or wall-mounted planters. Adding plants and flowers to your balcony can help provide a relaxing atmosphere and add a touch of nature to your outdoor retreat space.
4. Set the Mood with Lighting
Outdoor lighting can go a long way in enhancing the ambiance of your balcony at night. Consider adding string lights to your balcony to create a romantic, cozy atmosphere. Alternatively, use soft, warm light fittings that are energy-efficient and long-lasting. When set against the natural surroundings, appropriate lighting can create a lovely glow, perfect for unwinding and relaxation.
5. Personalize Your Space
Lastly, make your balcony feel personal and inviting by adding personal touches. Consider adding artwork, photo frames, or a rug to create an inviting ambience. Hang outdoor curtains, wind chimes or add a water feature to create a soothing sound when you're relaxing outdoors. With a few simple touches, you can transform your balcony from an ordinary space into a personalized retreat.
Conclusion
A well-designed balcony can be an extension of your living space, giving you a cozy place to unwind and recharge in the fresh air. By selecting comfortable and functional furniture and adding your own personal touches to your balcony – be it lighting, potted plants, or artwork – you can create your own unique outdoor haven. So instead of seeing your small balcony as a limitation, think of it as a canvas to reflect your creativity and style. By implementing these balcony design tips, you will enjoy your outdoor retreat space all-year-round. If you're looking for apartments in Wilmington, NC, contact Oasis at Riverlights today to schedule a personal tour.