Apartment Decor Trends for a Stylish and Comfortable Space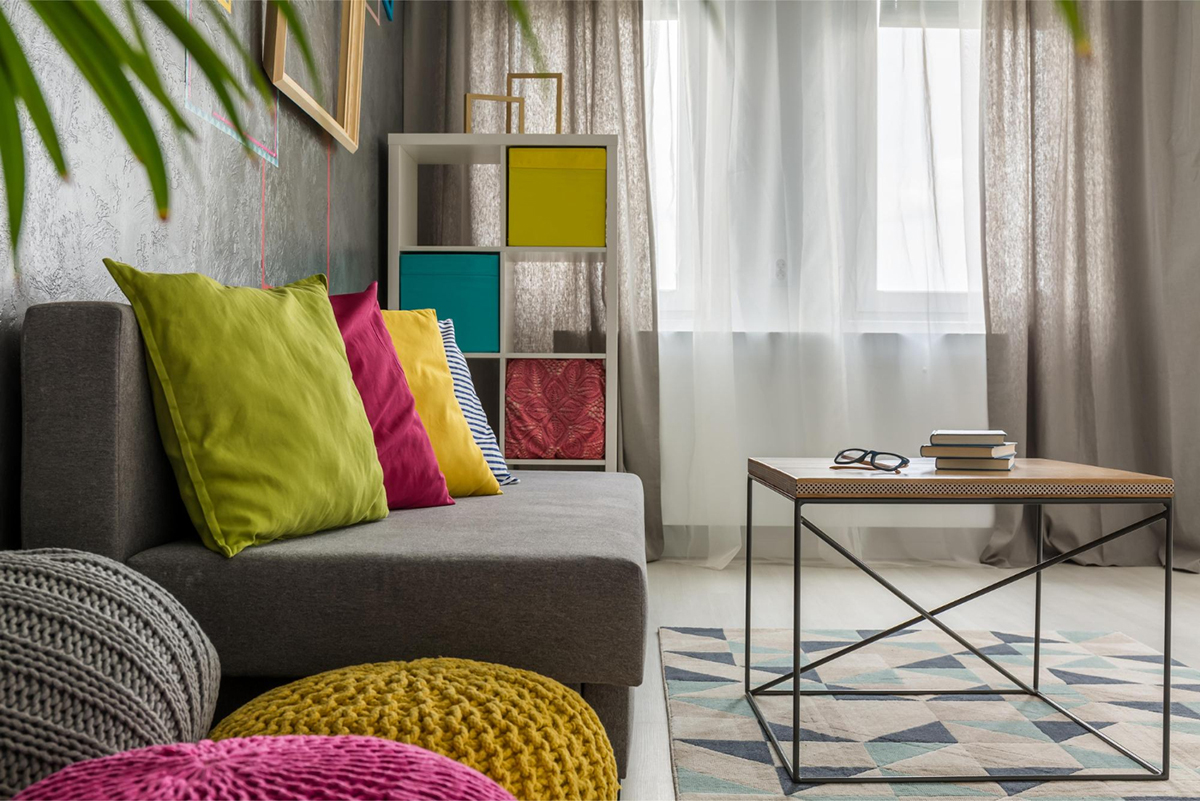 Your living space is a reflection of your personality, so it's important to make it comfortable, stylish, and engaging. Today, more people are moving into apartments than ever before, and modern apartments come in different styles and sizes. Whether you are moving into your first apartment or you are looking to revamp your current space, staying up-to-date on the latest trends in apartment décor can make your living space feel more inviting and comfortable. In this blog post, we'll take a closer look at the latest apartment décor trends.
Natural Elements
One of the current design trends is to incorporate natural elements into apartment décor. Plants are a great way to bring nature into your home, and they can be placed in every room of your apartment. Plants not only beautify your living space but also improve air quality and reduce stress. Use wicker baskets, wooden elements, rattan furniture, and stone finishes for a nature-inspired touch.
Bold Colors
A pop of color can instantly transform a dull apartment into an attractive and vibrant living space. Bold shades like pink, navy, mustard, and green are making a comeback in 2021. You can add these colors to your apartment through artwork, throw pillows, curtains, and rugs. Mixing multiple complementary colors also creates a stunning visual impact.
Personalized Gallery Wall
One way to transform a bland apartment wall is to create a personalized gallery wall. Pick pieces that reflect your personality, and group them together in a way that makes sense. A curated gallery wall allows you to showcase your favorite forms of art and bring a unique touch to your apartment décor. Mix and match your artwork with family photos, souvenirs, and even mirrors.
Multi-Functional Furniture
With limited floor space, multi-functional furniture pieces are a must-have in apartments. Furniture pieces such as sleeper sofas, trundle beds, and coffee tables with built-in storage are excellent space-maximizing solutions. You can also choose storage pieces to serve as your side tables or small ottomans that pull double duty as extra seating.
Modern Lighting
If you're looking to personalize your apartment decor, update your lighting. Modern lighting options have increased in popularity as renters are looking to add mood and atmosphere to their living space. Classic floor lamps, sconces, and pendant lights are perfect options for creating ambiance. For a dramatic effect, you may also choose chandeliers and statement lamps.
Conclusion
There's no denying that apartment decor trends are evolving, but remember, style is not everything. The key is to make sure your apartment décor reflects your personality and enhances your lifestyle. With the right balance of natural elements, bold colors, personalized gallery walls, multifunctional furniture, and modern lighting, your apartment can become the haven you deserve. If you're looking for the perfect apartment in Wilmington, NC, Oasis at Riverlights offers stylish floor plans and delivers exceptional comfort. Contact us today to schedule a personal tour of our luxury apartments.