4 Tips for Hosting a Superbowl Party in Your Apartment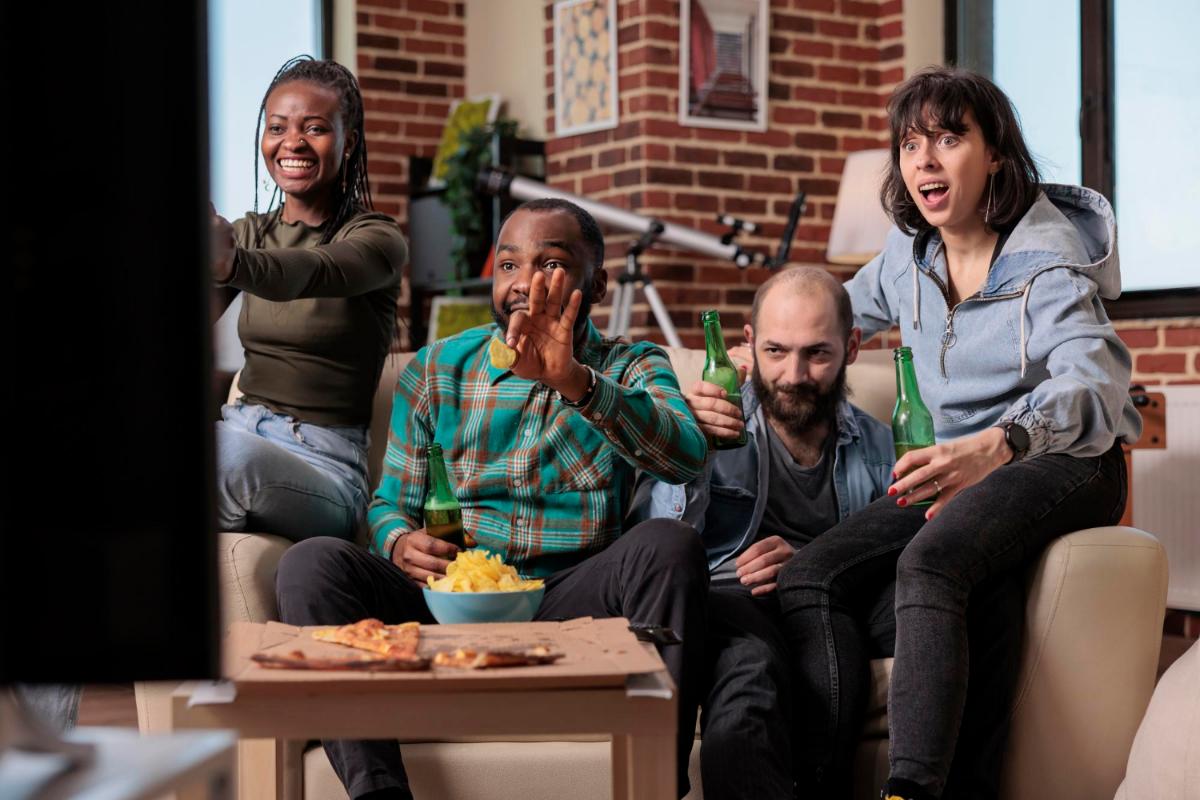 The big game is quickly approaching, and this may have you considering whether it is time for you host your friends and family in your apartment for the first time. A Superbowl party is often a great time to get your favorite people together to enjoy some good food, catch the game, and talk about all of the commercials. It is also easy to host this event since the pressure of the holidays is already behind us. When you want to host in your apartments in Wilmington, NC, you need to prepare by following these simple tips.
Consider Seating
When you host the big game, you may need to move some furniture to make room for all your guests. Make sure that everyone has a place to sit or hang out comfortably, and also check to see if you can see the TV from various angles in your apartment. If you need to, consider setting up a TV in your kitchen to make it easier for everyone to catch the halftime show or make sure they do not miss a big play.
Prepare Food in Advance
You likely want to spend time mingling with your friends and also enjoying the game yourself, so prepare food ahead of time. This will keep you from spending the entire party in the kitchen, and it can also save space when you have limited countertops. If you cook during the party, you can be creating messes and struggling to find space for everything. Another tip is just to order out. The game is a great excuse to order some pizza and wings and keep things simple.
Be Aware of the Time
Although the game starts around six pm EST, you should still keep an eye on the clock as the game nears its ending. Keep the noise to a minimum if your guests end up staying after the game, as you want to be respectful to neighbors. Because apartments have shared walls with others, you do not want to create any issues by hooting and hollering well into the night, especially since the game is on a Sunday night.
Consider Drinks
If you have limited counterspace that is already allocated to food, you need to figure out a drink station. Consider putting coolers on your balcony or patio. If you do not have an outdoor space, invest in a bar cart that is both cute and functional for mixing drinks or keeping a small cooler. This bar cart can be stocked before the party so that your guests can find everything they need to quench their thirst during the game.
By following these hosting tips, you can throw a memorable and fun Superbowl party right inside your apartment. If you want to find a place to call home that offers spacious accommodation suitable for hosting, consider Oasis at Riverlights. Contact our beautiful apartments in Wilmington, NC to hear about our available units today!