The Perks of Living at Oasis at Riverlights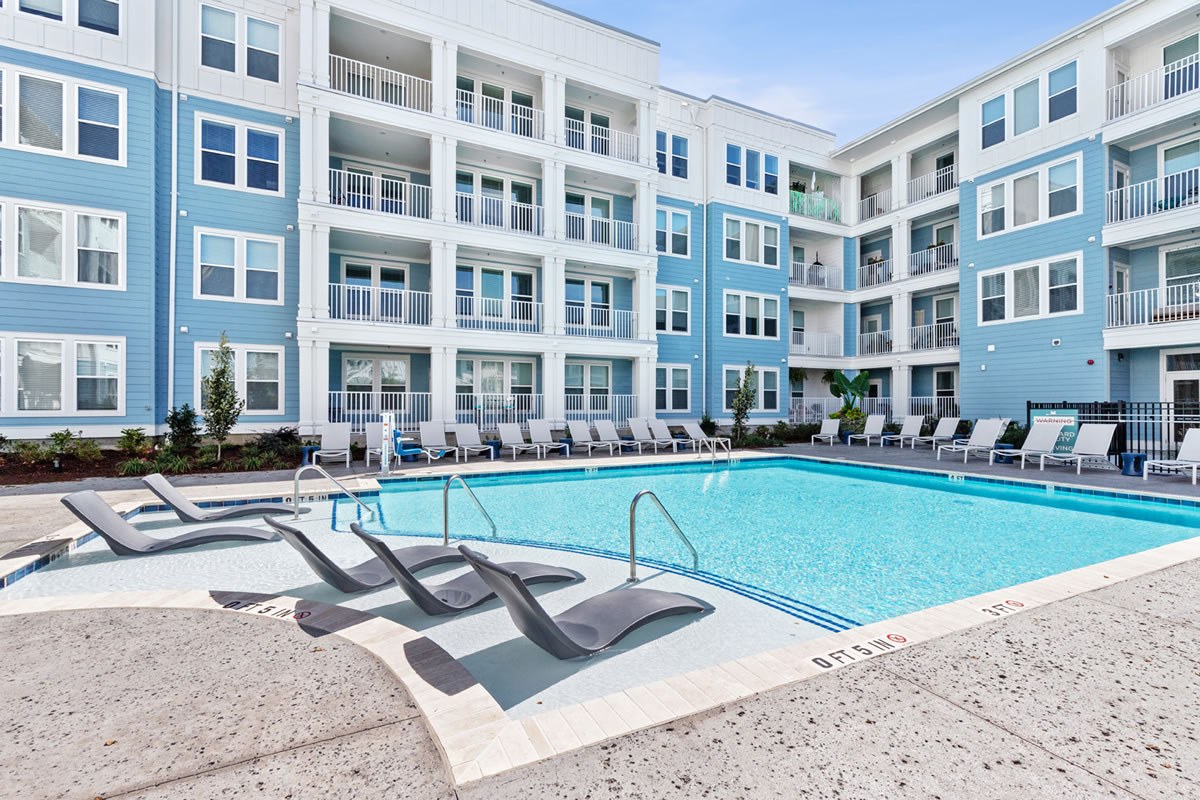 There are many perks to living in an apartment. Apartments in Wilmington, NC can come with built-in close-knit communities, many amazing amenities and easy access to the rest of the town. Apartments in Wilmington, NC are known to come with amenities such as clubhouses, pools, fitness centers and a business center. The purpose of these amenities is to give a leg up on the apartment's competition and help them to be a better apartment to their residents.
Pool
Pools can be a great place to hang out, swim, and have fun with your family and friends. Pools are also a great way to get physically active and have some time in the sun. They are a great option for all ages and all ability levels. Oasis at Riverlights Apartments has a resort-style saltwater swimming pool. This pool is large and spacy. Enough room for you to host a party and to grill out.
Patios
A patio is a great place to soak up the sunlight, but also be in your own space. Sometimes it feels amazing to be outside, but you simply don't want to be around other people. Roomy patios are a wonderful space to make this happen. If you have pets, patios can also be a great place to hang out with your pup in the sunlight, but be in the comfort of their space. Oasis at Riverlights Apartments offer roomy patios or terraces in each home. Patios can also be a great place for children to play on. Sometimes you need to be able to stay home to get housework done or to cook dinner or you just don't feel like going out, patios allow children to get sunshine while being home. Children need outdoor time just as much as adults, but sometimes there's just not enough time in a day for a park trip and a pool trip.
Fitness Center
Speaking of children, it can be so hard to work out when you have kids at home. Green Bay apartments offer state of the art fitness center with a children's activity room. Now you can work out while having your child in the same place as you and still be able to effectively and comfortably get your work out in. The real question is, who's going to be having more fun?
Pet Friendly
What is life without pets? Pets can make a house into a home. The love of a pup or a cat can't truly be described in words, until one has felt it. The excitement of coming home to your pet after a long day and the rest of the world has annoyed you is such a special feeling. You know that no matter what happens something is going to be excited to see you each and every day. Pets also offer children a loving play buddy when mom and dad just need to get some work done. Puppy cuddles are some of the best things in the entire world and can light up any dark and gloomy day.
As you can see, Oasis at Riverlights is full of amazing amenities and a lovely community. Oasis at Riverlights Apartments would love to welcome you to come see their space and welcome you home.