How to Decorate Your Apartment Balcony or Patio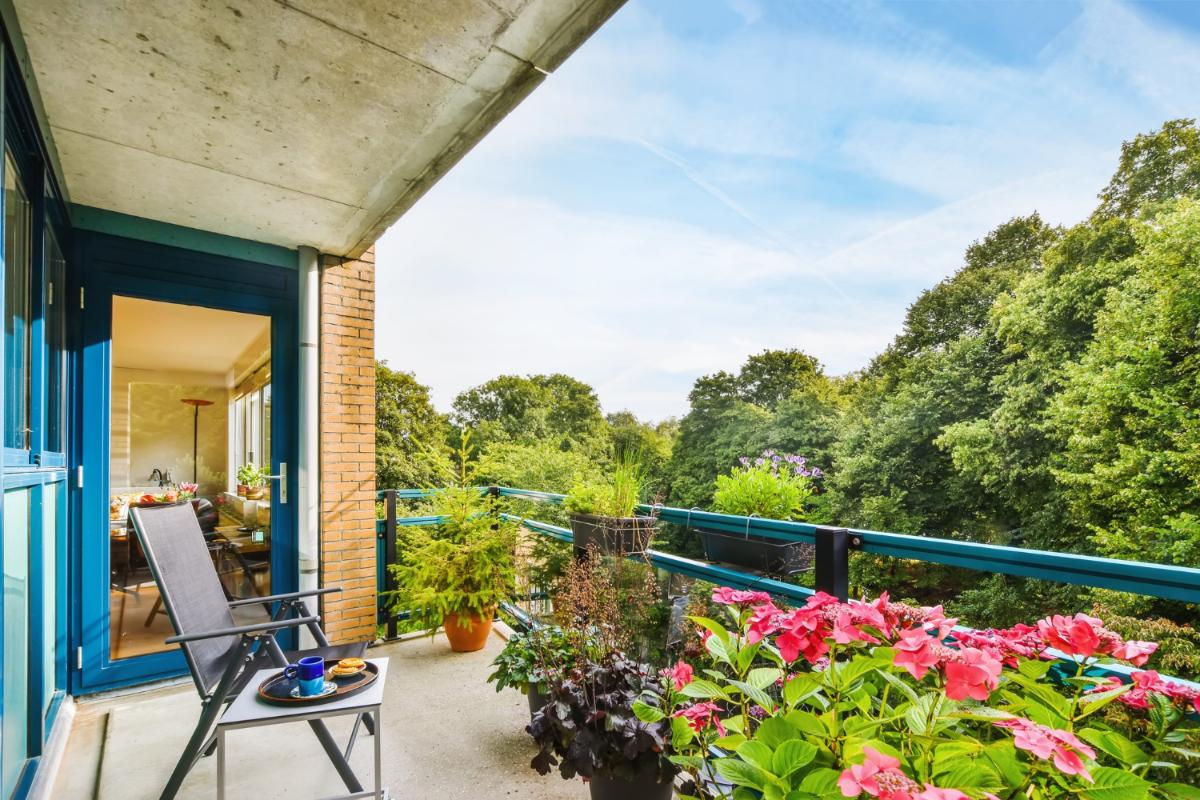 If you are lucky enough to live in an apartment unit that has outdoor access right outside your door, you likely enjoy a few evenings on the balcony or patio. These outdoor spaces enhance your life by giving you a place to unwind and get fresh air without having to go to the local park. At our apartments for rent in Wilmington, NC, we offer our residents balconies and patios. These are a few ways that you can make your outdoor space you own.
Plant Some Flowers
Adding plants to your balcony or patio can enhance the aesthetic of your outdoor space. Consider getting a few decorative pots and planting some shrubs or flowers to keep outside your apartment. By adding greenery to this space, you enhance the appearance of your balcony and truly capture the outdoor vibes.
Get Some Furniture
When you want to create a comfortable space outside of your apartment, you should invest in some patio furniture. Put a few wicker chairs, cushions, or a comfortable sofa outside so that you can enjoy a relaxing afternoon. Put cushions on the furniture so that you can even take an afternoon nap. Bistro tables are also great additions to these small spaces, and they provide you with a small space to work or dine.
Hang String Lights
Outdoor lights can create ambiance during the nights at your apartment. Sitting outside at night can be enhanced with the presence of string lights or candle-lit lanterns. If you enjoy spending your evenings on the patio at your apartment, you should consider adding these illuminating features to create a space where you can enjoy a glass of wine on a dark Friday night.
Use Rugs and Doormats
Outdoor rugs add character and color to any outdoor space. This simple addition is inexpensive way to increase the appearance and function of your patio. By covering the concrete with a beautiful rug, you also hide any stains or eyesores that are present. If you do not have a lot of room on your patio, you should consider using a layered doormat to add a little style and character to the space.
Add Ambience
By adding a few throw pillows, floor cushions, and decorative items, you can create a specific mood or aesthetic on your outdoor patio. When you add decorations that meet your overall style, you can make the outdoor space feel like additional living space in your apartment. This will entice you to want to spend more time outside and enjoy the apartment life you have created.
When you live in our apartments for rent in Wilmington, NC, you can enjoy all the comforts of a luxury unit with outdoor access. Contact the Oasis at Riverlights to make an appointment and visit our apartment complex today.