Five Simple Everyday Habits to Keep Your Apartment Clean All the Time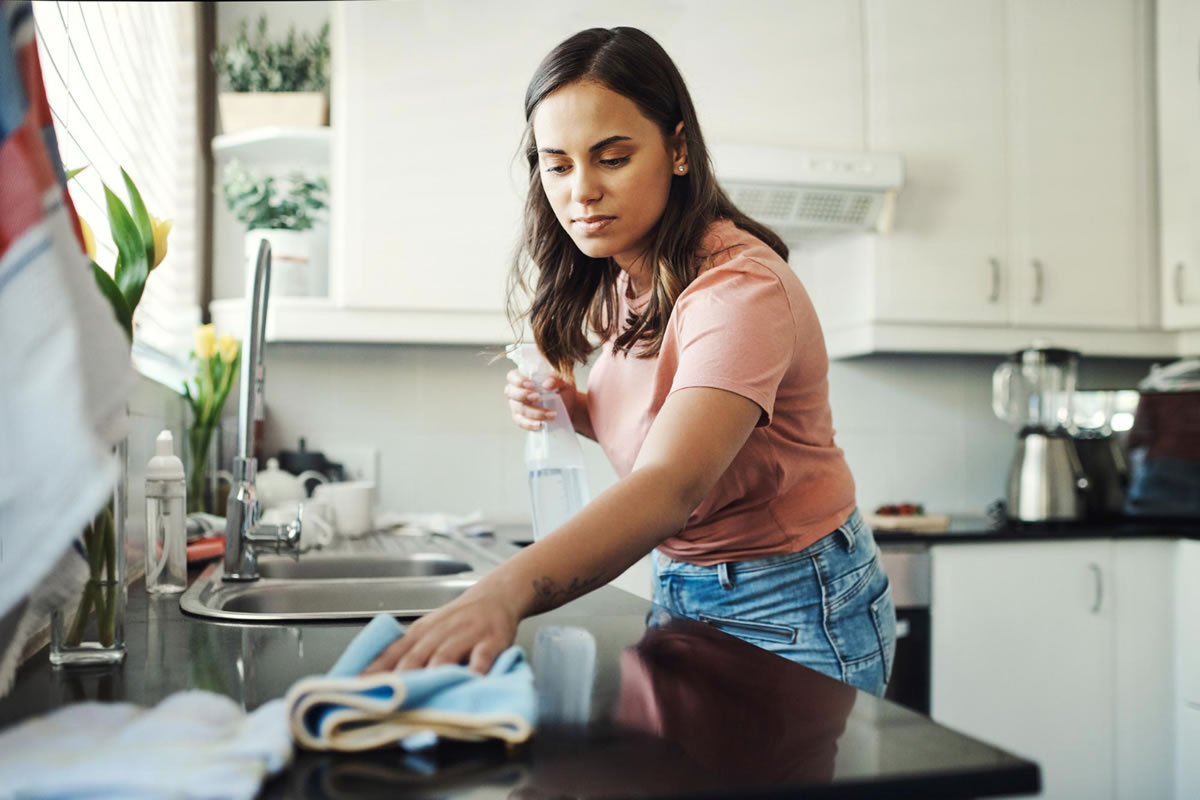 Many people say that a clean home leads to a clear mind. If you are struggling to keep your apartment clean on a daily basis, you may realize that it can also have a negative impact on your overall well-being. Tackling cleaning projects can be difficult if you do not know how to properly clean – and keep things clean. When you live in our apartments for rent in Wilmington, NC for the first time, you will likely want to know the ins and outs of cleaning. These are a few simple everyday habits that can help you keep your apartment clean – all the time.
Declutter Often
Organization is essential in keeping a clean apartment that provides you with a clear and focused mind. You do not want to be looking at a cluttered apartment at the end of each day. Invest in some organization furniture, storage containers, and closet organizers so that you can establish an organizational strategy that works for your space.
Dust and Vacuum Regularly
It may be easy to forget about more involved cleaning tasks, like dusting and vacuuming. However, you will not want to neglect floor care or dusting, because many issues can develop over time if these tasks are not done. Put these tasks on a weekly checklist so that you can tend to the deep cleaning at least once every other week.
Create a Consistent Cleaning Routine
Find a cleaning routine that works for you and stick to it. When you stay consistent with your cleaning practices, these tasks will become habits that make it easy to keep your apartment clean all the time. When something isn't working with your schedule, make adjustments. Consistency is important in caring for your space and your home.
Disinfect Surfaces Everyday
High-touch surfaces need to be disinfected many times more than other cleaning responsibilities. By writing a checklist to ensure these tasks are being taken care of, you can prevent germs, bacteria, and other microorganisms from passing to your employees when they touch these areas. Consider keeping disinfecting wipes throughout your apartment to encourage disinfection after you leave the house or after you touch something dirty.
Keep Supplies in Stock
It can be difficult to prioritize cleaning when you do not keep any cleaning supplies in your apartment. To prevent a low stock of cleaning supplies, take your time to stock and store cleaning supplies when you go to the store. Make a list of all the supplies you need and buy them all at once. This will provide you with enough supplies to keep your apartment clean for a while, and this prevents any excuses you may try to find when it comes time to actually clean.
By making these changes to your daily lifestyle, you can keep your apartment clean without having to spend an entire Saturday scrubbing the whole place.
If you are looking for clean, fresh apartments for rent in Wilmington, NC to call home, contact us to schedule a tour of our complex today!