5 Tips to Have a Dinner Party in a Small Apartment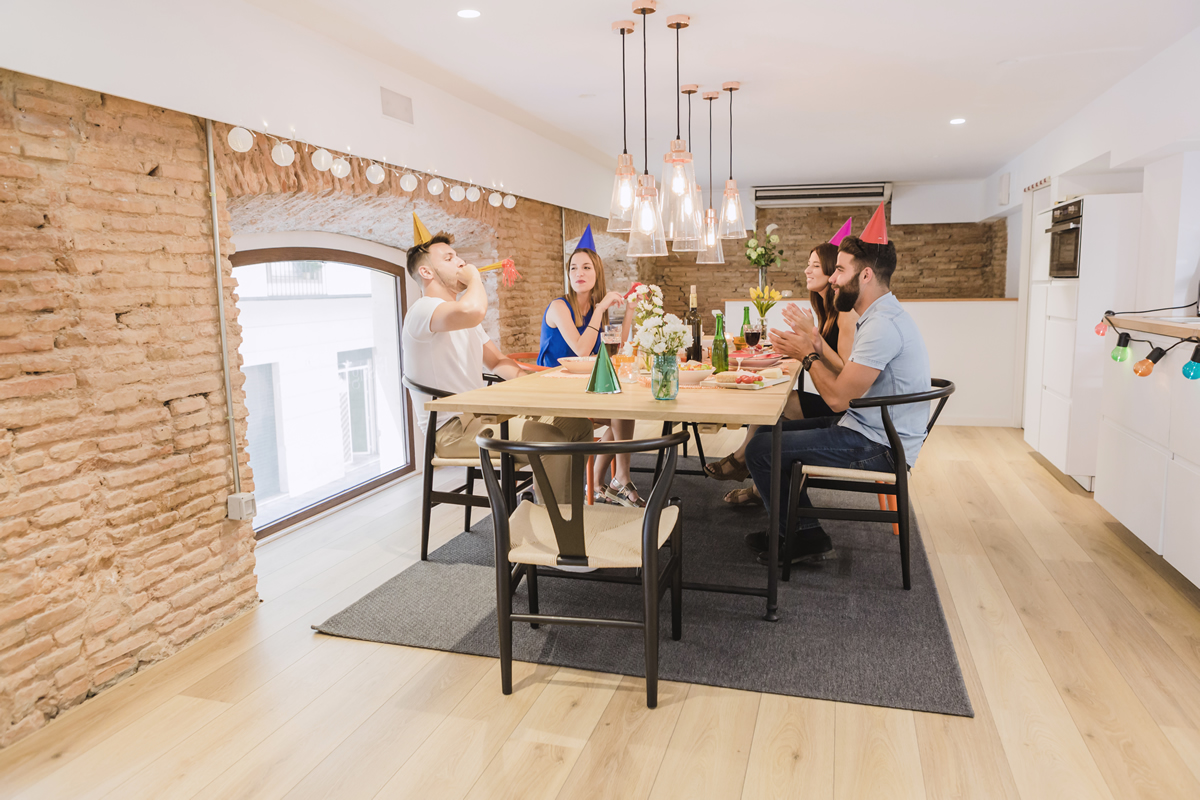 Dinner parties are a fantastic way to stay connected with friends or get to know your neighbors. However. Coming up with party ideas to fit into your small space can be a real challenge. If you are hoping to plan an apartment dinner problem but aren't sure where you should start, our experts on apartments in Wilmington, NC, offer tips for hosting a dinner party in a small space.
Keep your guest list small
You should not invite everyone you know to a dinner party. It is usually better to stick with close friends and family. Then, you can plan a night out later with everyone you didn't invite. If you cannot pare down your guest list, consider hosting a dinner party series and bringing over different groups of people at separate times.
Move your furniture around
You will likely have to rethink your space to throw a dinner party in a small apartment. Use some creativity to reinvent your space by moving around tables, chairs, and couches to make the best of your space and allow plenty of room for dining. Throwing a dinner party gives you the perfect opportunity to get innovative with your small space. For example, consider adding more seating with ottomans that can function as storage, seating, and footrests.
Create individual dining areas
A dinner party is about one thing: dining. So, it is essential to make your guests comfortable and give them plenty of room to enjoy their dinner. Buy or borrow folding tables so you can create additional dining areas instead of forcing them all around one table. You can use storage trunks, benches, or ottomans for seating around coffee tables for extra dining space.
Serve a simple menu
Even world-renowned chefs might experience some stress having a dinner party in a small space like your apartment. Serve up a simple menu that will be manageable for your limited space. Charcuterie boards, veggie trays, salads, and fruit trays are great starter options that can be prepped in advance. Then knock their socks off with the main course. If you are overwhelmed at the thought of cooking up a meal in such a compact area, consider having your dinner party catered by a local eatery. Your neighbors and friends will love it just as much as if you made it on your own.
Expand your tabletop and counter space
Throwing a dinner party in a small apartment is about maximizing or creating space. Pull out your top drawer and place a cutting board over it for more prep space. You can also use a large cutting board to chop up some veggies over your sink. This concept can help create more tabletop space around the living room. Place trays around the room for people to use for easy DIY tables while sitting on the couch, chairs, or ottomans.
Use these great tips for hosting your apartment dinner party. Call us today if you are looking for apartments in Wilmington, NC, to set up an apartment tour.