Four Steps to Keep Your Apartment Fresh When You Own a Pet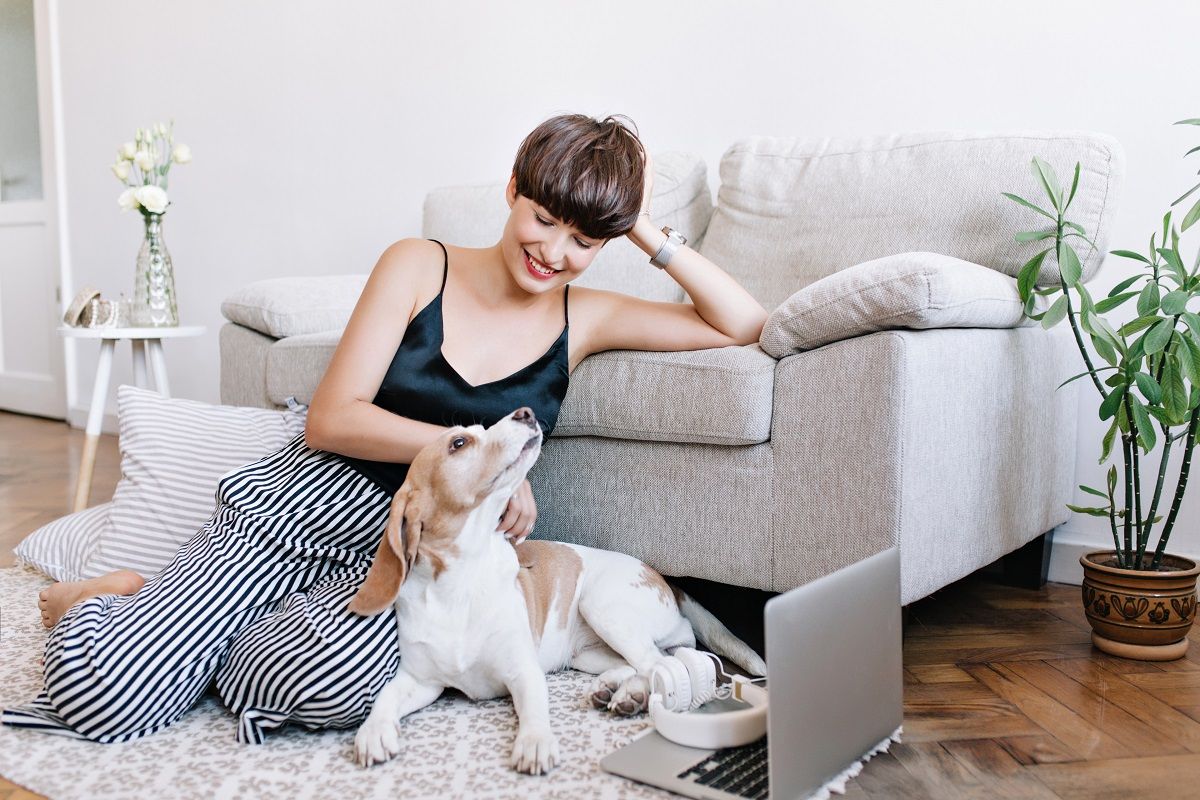 People love to own pets because of the companionship and loyalty they offer. They truly become part of the family, which means that you can't ever leave them behind when you choose to move. At Oasis at Riverlights Apartments in Wilmington, NC, we welcome pets and their families to their new place. Even though pets offer many great qualities, they are still a responsibility that requires extra attention and effort. For this reason, you'll want to know about some of the steps that you can take in order to keep your apartment clean when you own a pet.
Groom Your Pets
Grooming is essential to keeping your pet and your home fresh and clean. When you keep your pet as clean as possible, you will be able to rid them of excess hair and dander, which can easily build up in your home. If your dog or cat has a fluffy coat, you should brush them regularly to prevent shedding. Giving your animals a bath at least once every other week is a good rule of thumb to keep them smelling fresh and clean. This will also prevent odors from building up in areas that your pet frequently lays.
Vacuum Every Other Day
By vacuuming and sweeping your floors on a regular basis, you will be able to pick up pet hair and dander that can easily collect. If you neglect cleaning your floors, you will start to notice clumps of hair and debris, like shavings or litter. We recommend that you vacuum every other day in order to avoid the buildup of these issues.
Stock Up on Cleaners
Stain remover will be your best friend when you are dog or cat owner. Accidents happen, and you always want to be prepared. To keep your carpets clean after any accident, you will want to scrub the area with stain remover, like Resolve or Spot Stain. Without stain remover, you won't fully be able to clean up messes, spills, or potty accidents that can happen when you have pets.
Use Air Fragrances
To keep your home smelling fresh, use air purifiers to add fragrance and remove pet smells from the area. We recommend keeping one in each room in order to keep fresh scents floating around your apartment.
These are some of the steps you need to take in order to keep your apartment clean and odor-free when you own a pet. Our apartments in Wilmington, NC are pet-friendly, which allows pet lovers to be able to stay with their furry friends once they move in. We also offer amenities that make pet ownership more enjoyable and provide you with extra opportunities to hang out with your dog. Contact us today to schedule a tour.